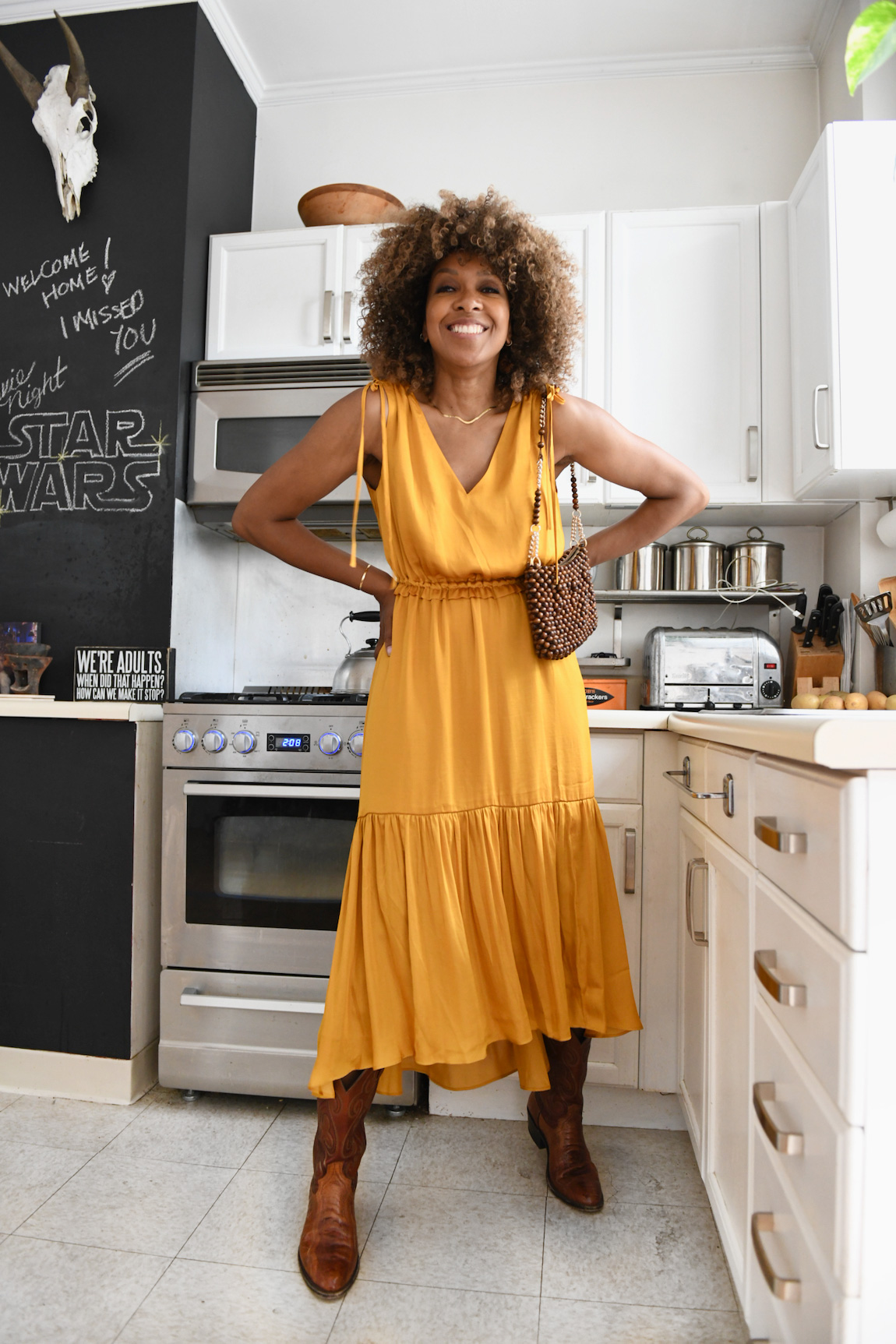 I think it's pretty much a given now that staying at home doesn't equate to dressing like you couldn't be bothered anymore.   I sort of made it my personal push to wear clothes that literally lift my mood and bring in the sunshine.   Usually it revolves around colour.  Case in point with these two dresses from Banana Republic.  The first is this marigold yellow dress cinched waist midi in a silky satin-like material.   To be honest, it's too good to wear just at home though.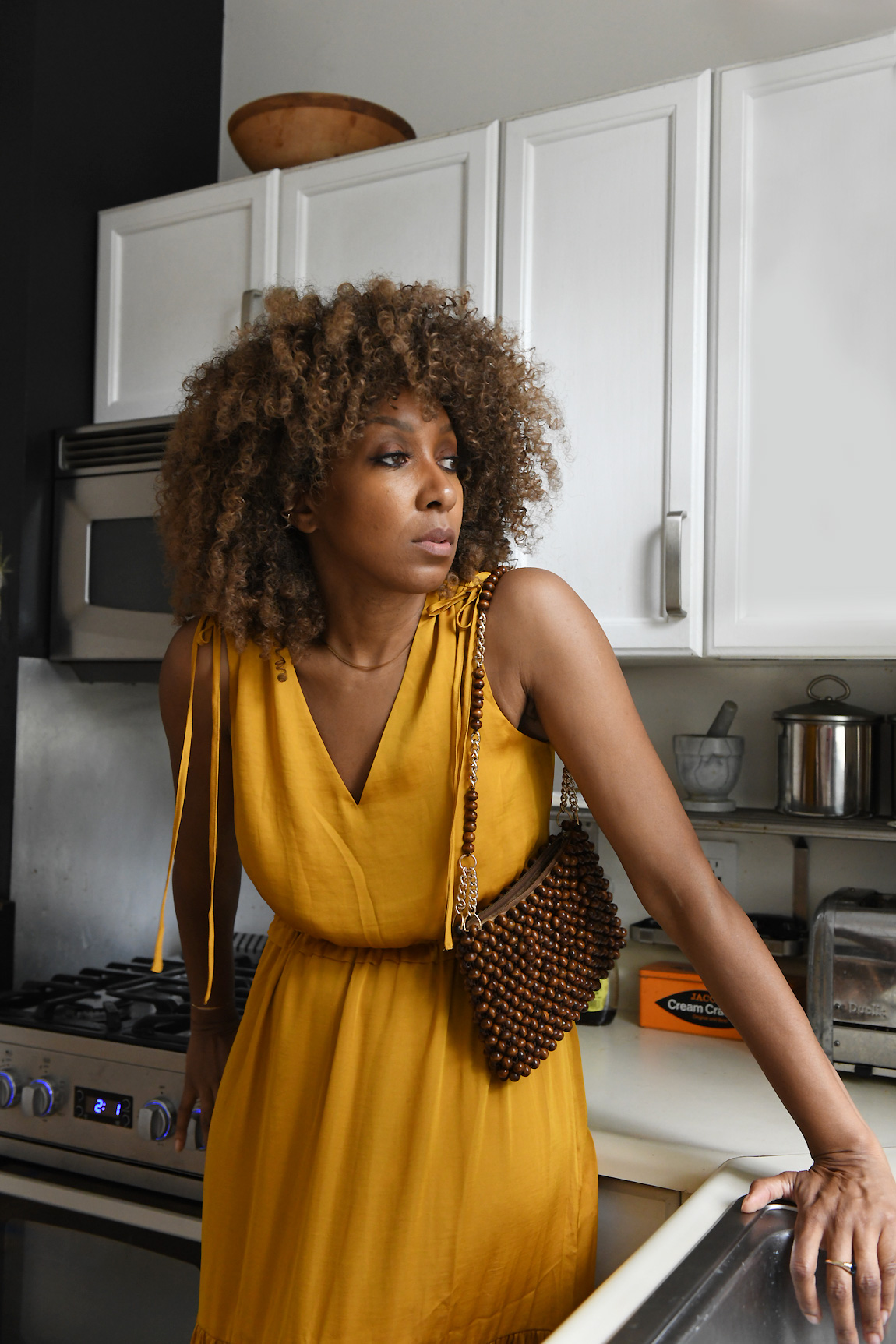 I styled it with a pair of my vintage cowboy boots and one of my beaded vintage bags, but it would pair just as well with these black strappy sandals (they come in other colours) or these flatform sandals   which come in black too. You know how I am about the clash of beat up boots with a floaty dress, remember this slip dress?  So this is no surprise.
I love the shoulder tie detail on it which you can adjust to show as much or as little of your shoulder area.  The length of the ties too makes it.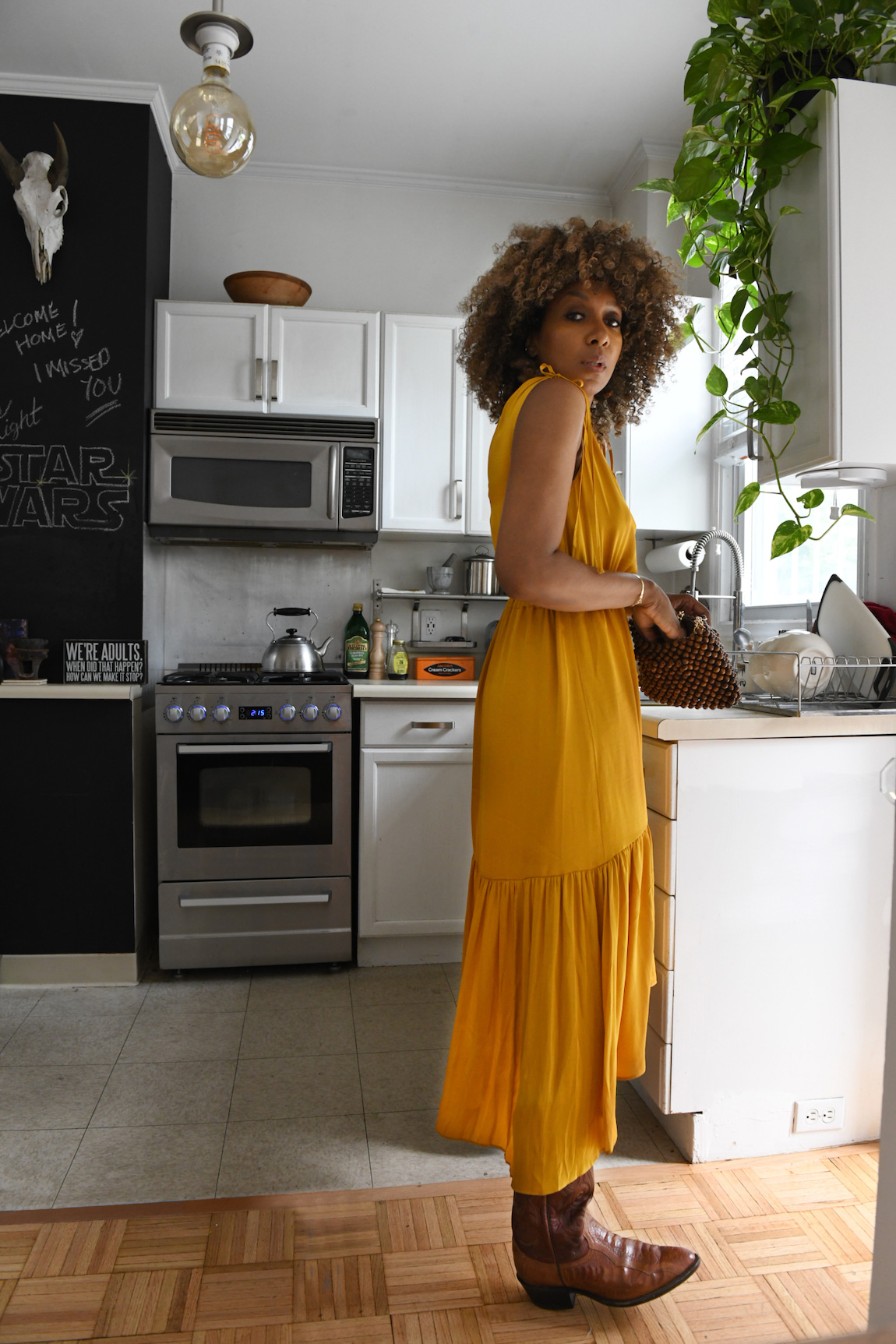 You might now have noticed till the above shot, but the lower at the back hemline is a small detail that does make a dress less expected shape wise since most aren't cut that way.  That extra length at the back though gives the extra volume when walking which is brilliant.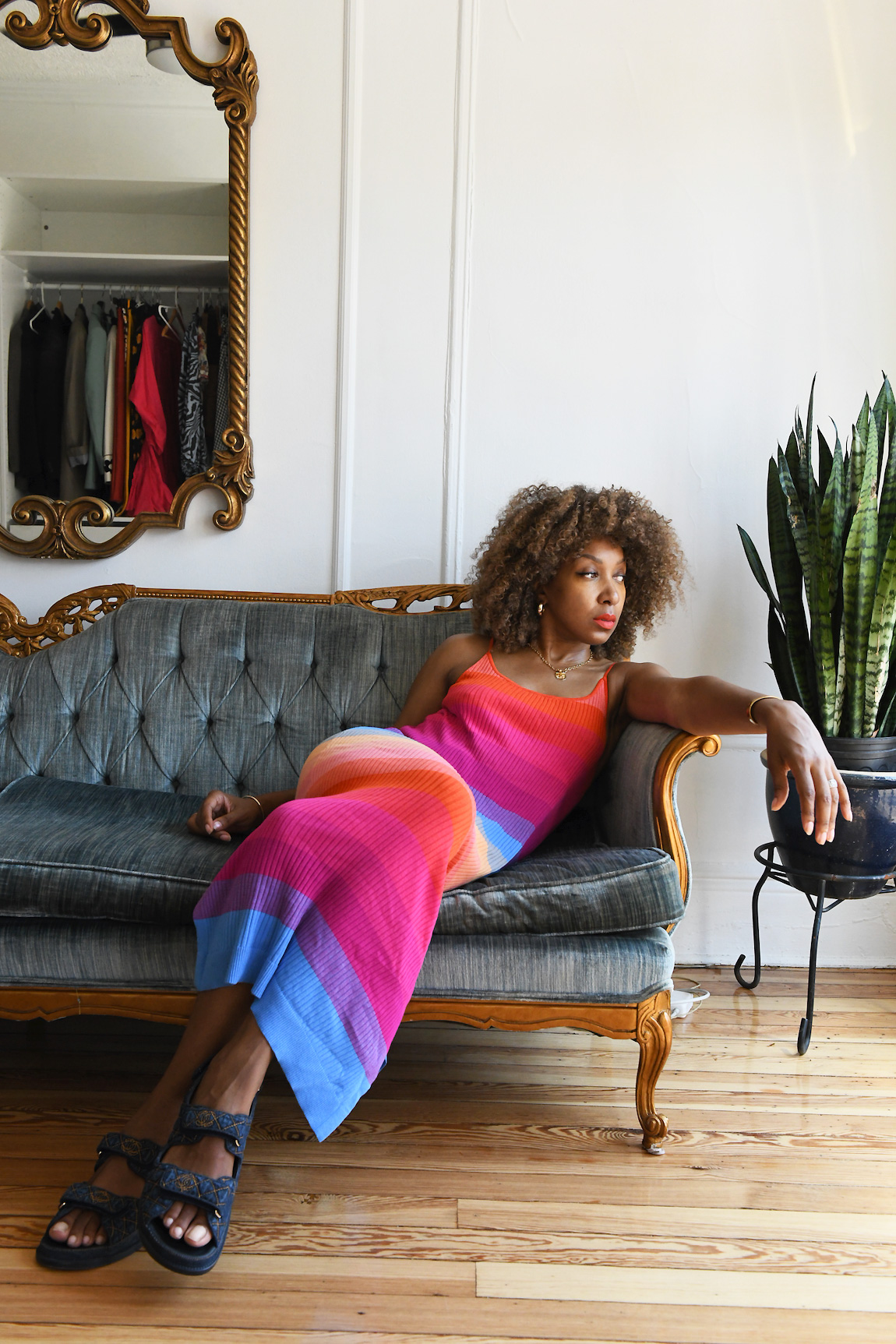 The second dress is the ultimate in comfort and don't get me started on the color.  I call it the rainbow dress because it's the perfect pick me up where ever you are.  I reckon it would be perfect rolled up to nothing and packed in a suitcase for a vacation.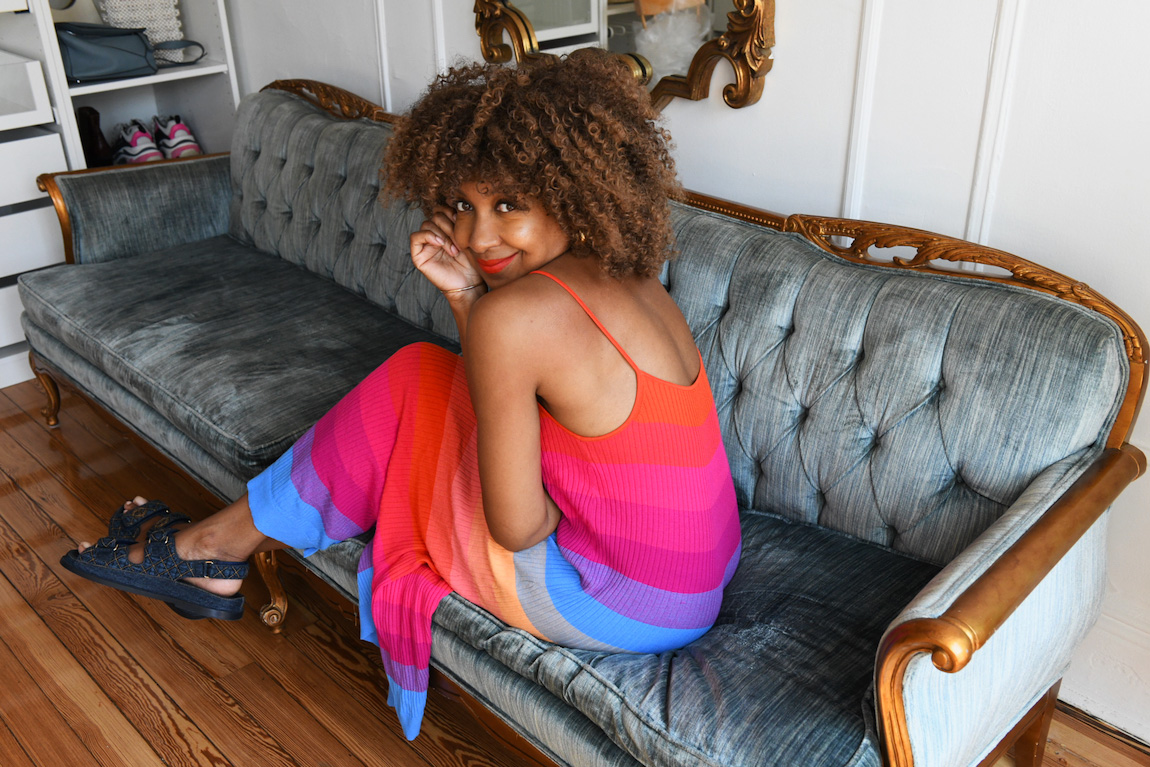 I teamed it with simple gold jewelry and chunky sandals but I could also see it dressed up with strappy heels and an oversized blazer with sleeves pushed up of course.  Remember to check the men's blazers though for the perfect boxy cut.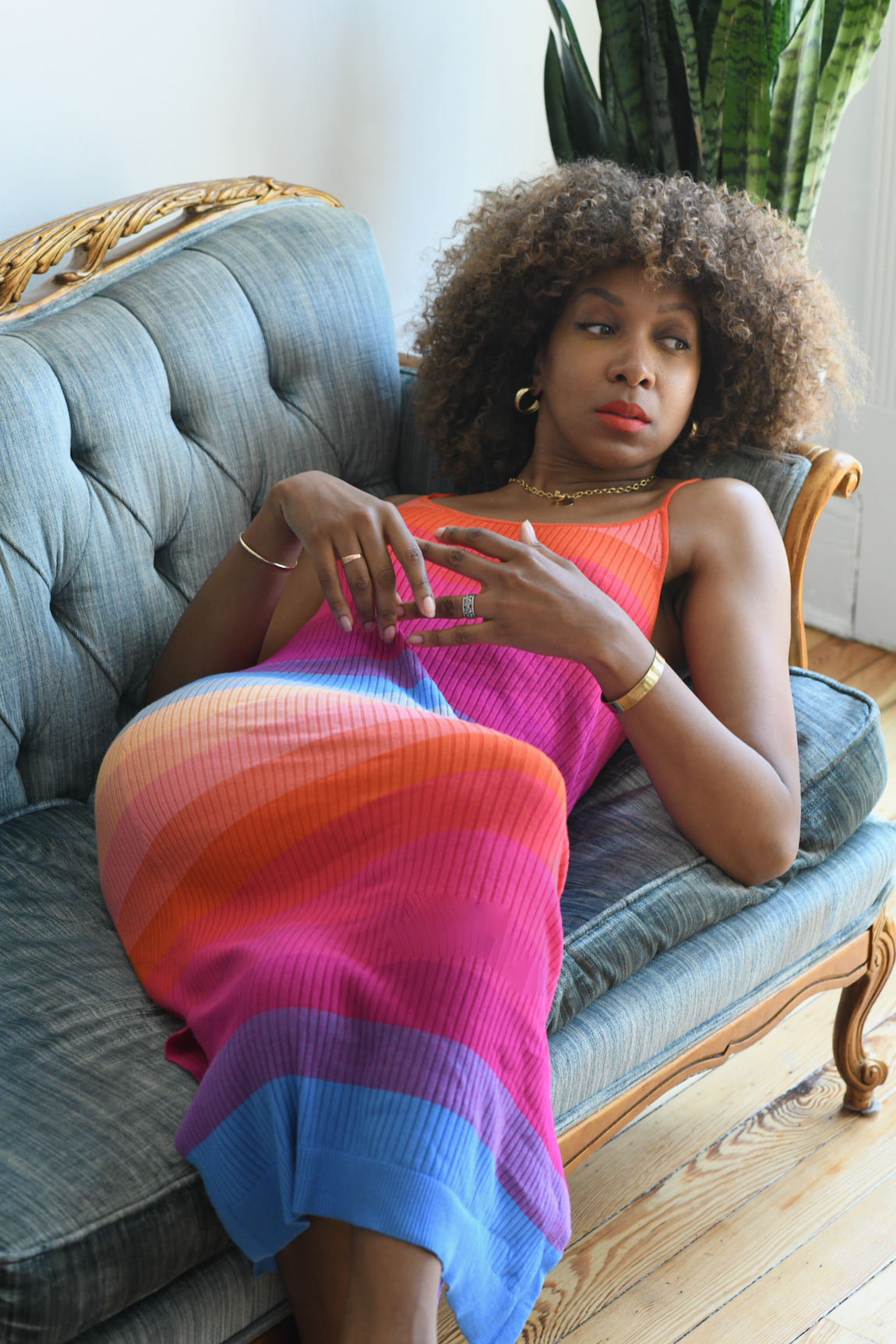 Usually I wear either a solid color dress or a printed one but this multi colour striped one reminds me too much of a vacay in a dress not to take.  Side note: I want to visit Cuba one day and this would go straight in the suitcase if I did, but for now it's the perfect way to bring Cuba to me in dress form.
I linked below to both dresses and other favorite dresses and more of my picks like this stunning square neck puff sleeve blouse from Banana Republic.  Tag me on Instagram if you get anything! Speaking of, you can catch the other way I styled one of these dresses on @KarenBritChick
This post is in partnership with Banana Republic