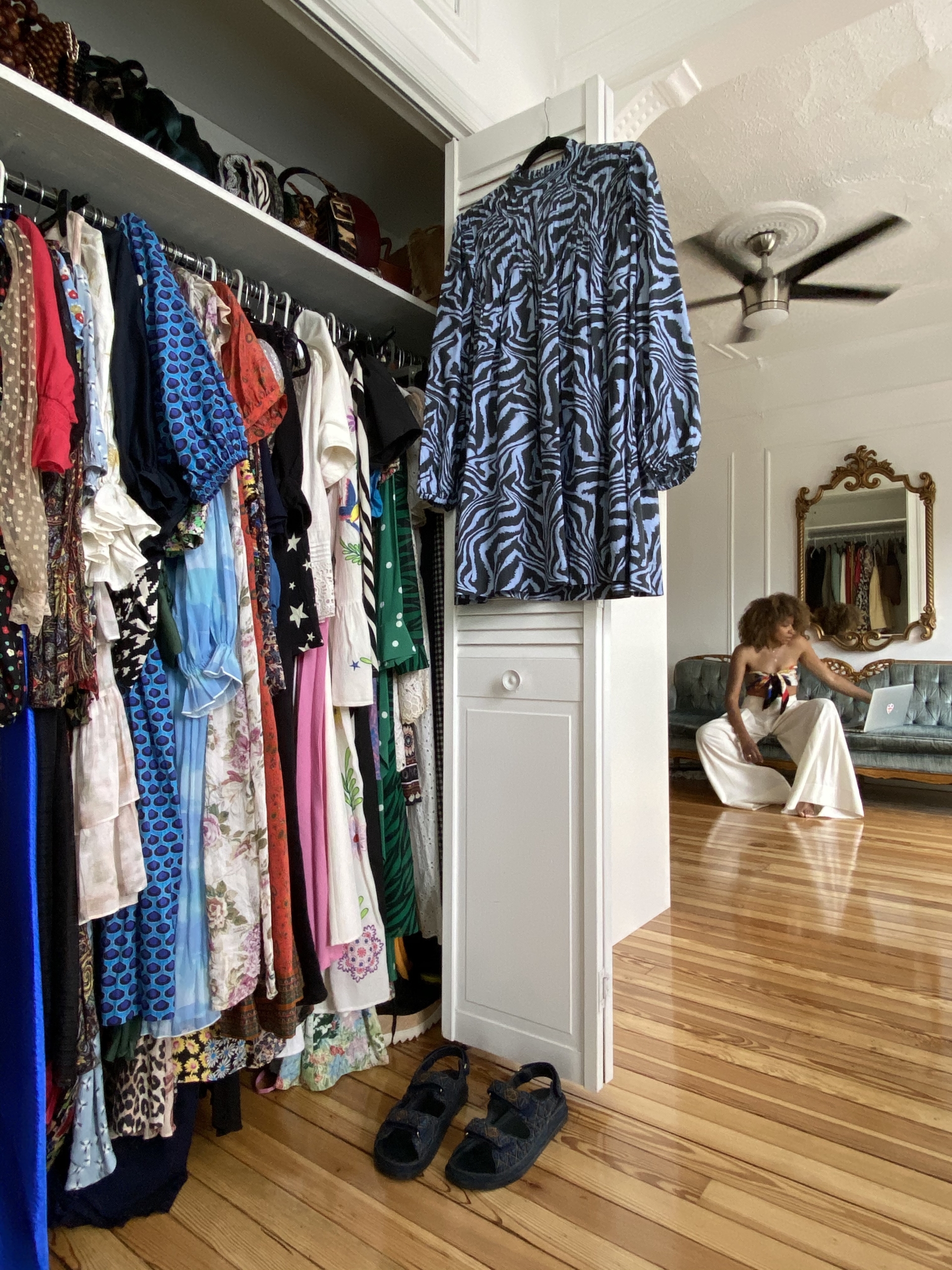 Every June the sales hit which is perfect because it's stuff  you can wear right now anyway. None is out of season and with lockdown slowly lifting, you can actually hit the ground running in these.
I picked from every price point including this Ganni leopard top that I have that is now less than the price of pieces at H&M.  Wait till Autumn when you'll see how I'll layer it but get it now while it's on clearance.  Speaking of Ganni, my black square neck puff sleeve top is on sale too.  As is my Daily Sleeper and Rixo dresses.

Everything I pick are things I would want for myself so if we have the same taste which I think we have, let me know if you get anything.   I'll end by saying I caved on this gorgeous satin slip dress from &Other Stories that is now on sale.  You know me and a good slip dress.

ps. Yes the Ganni blue zebra print dress hanging above is on sale too. It's gorgeous in person!!