Flocking to Paris Fashion Week, show-goers kicked off the shows in the French capital enduring rain, hail and shine to glimpse the latest designer collection unveilings. However, truth be told, I may delight in perusing the new season runway looks, but nothing gets my heart racing like some real-life outfit inspiration. Check out below five incredible street style fashion moments straight out of Paris Fashion Week. Get your brains buzzing with some transitional season outfit inspiration!
Punk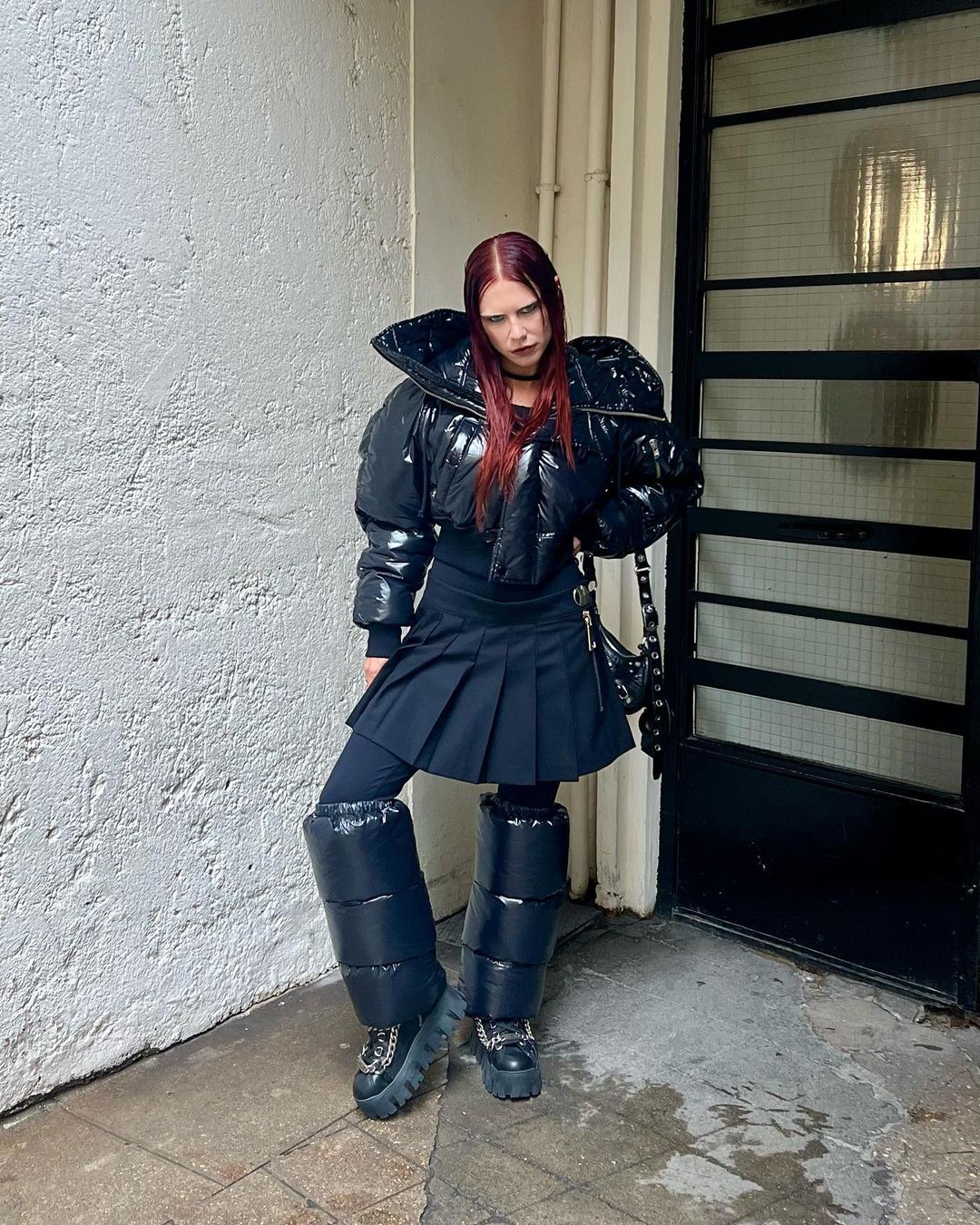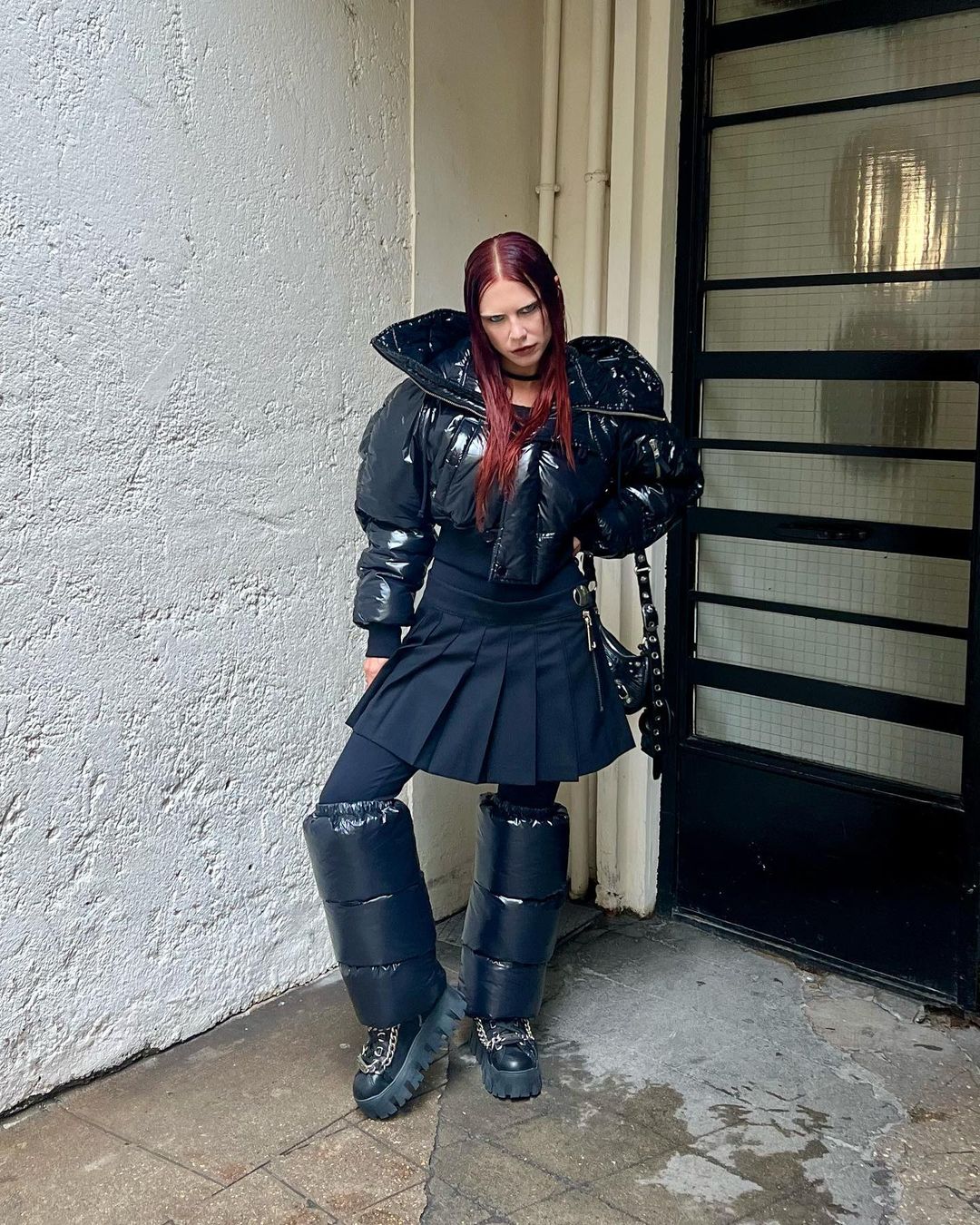 People are seeking to reform and transform the world. To create real change and make an impact, loud and rebellious voices seem essential in order to shake up rigid thought patterns. That's when Punk comes in. These non-conformist groups are used as a frequent design reference to establish the change-maker spirit. Denim, leather, messages, metal pins and chains are now showing higher frequencies. Rough hems, experimental layering and unfinished styling translate the edgy neo-punk look. I personally love it!

Motomami / Biker Chick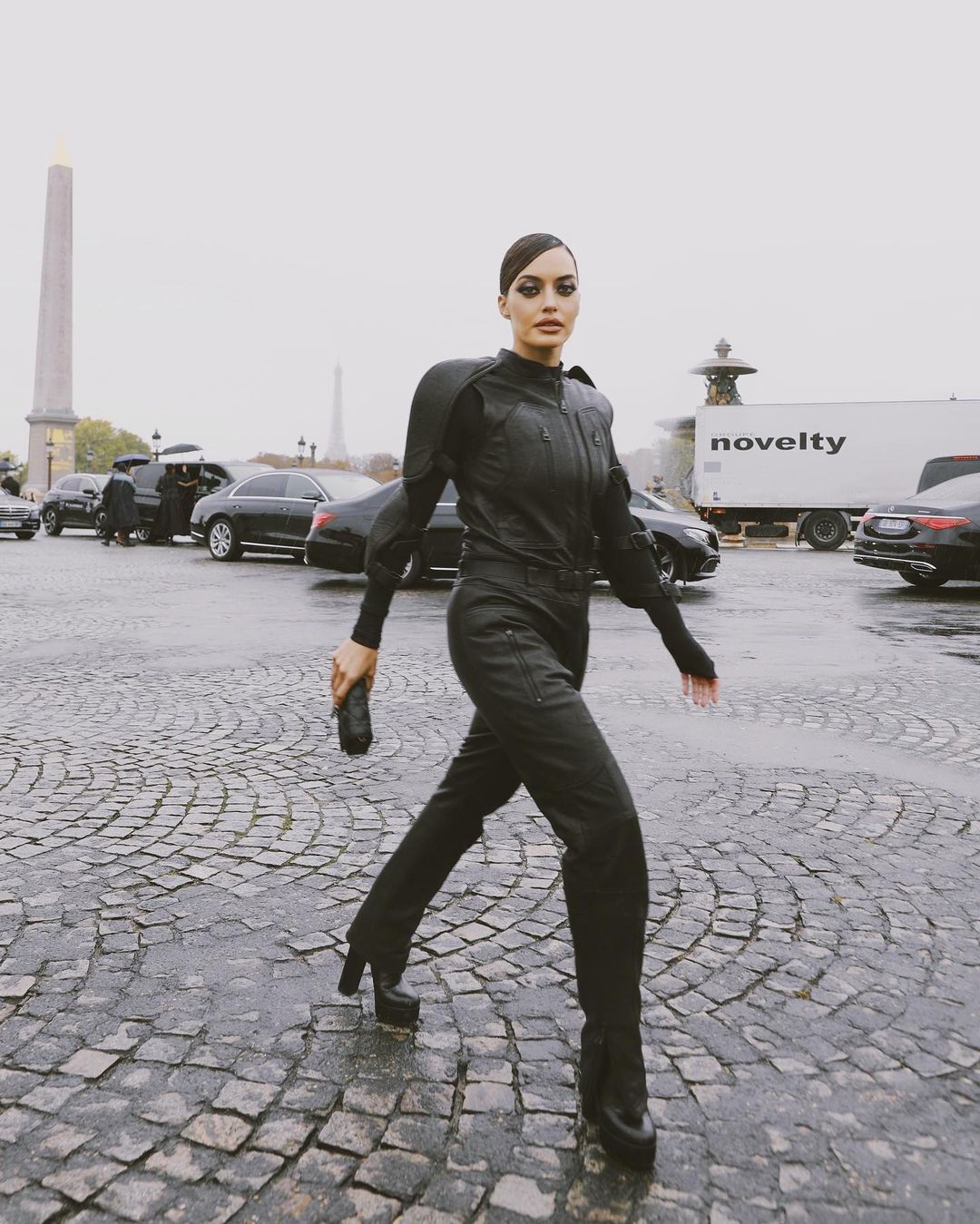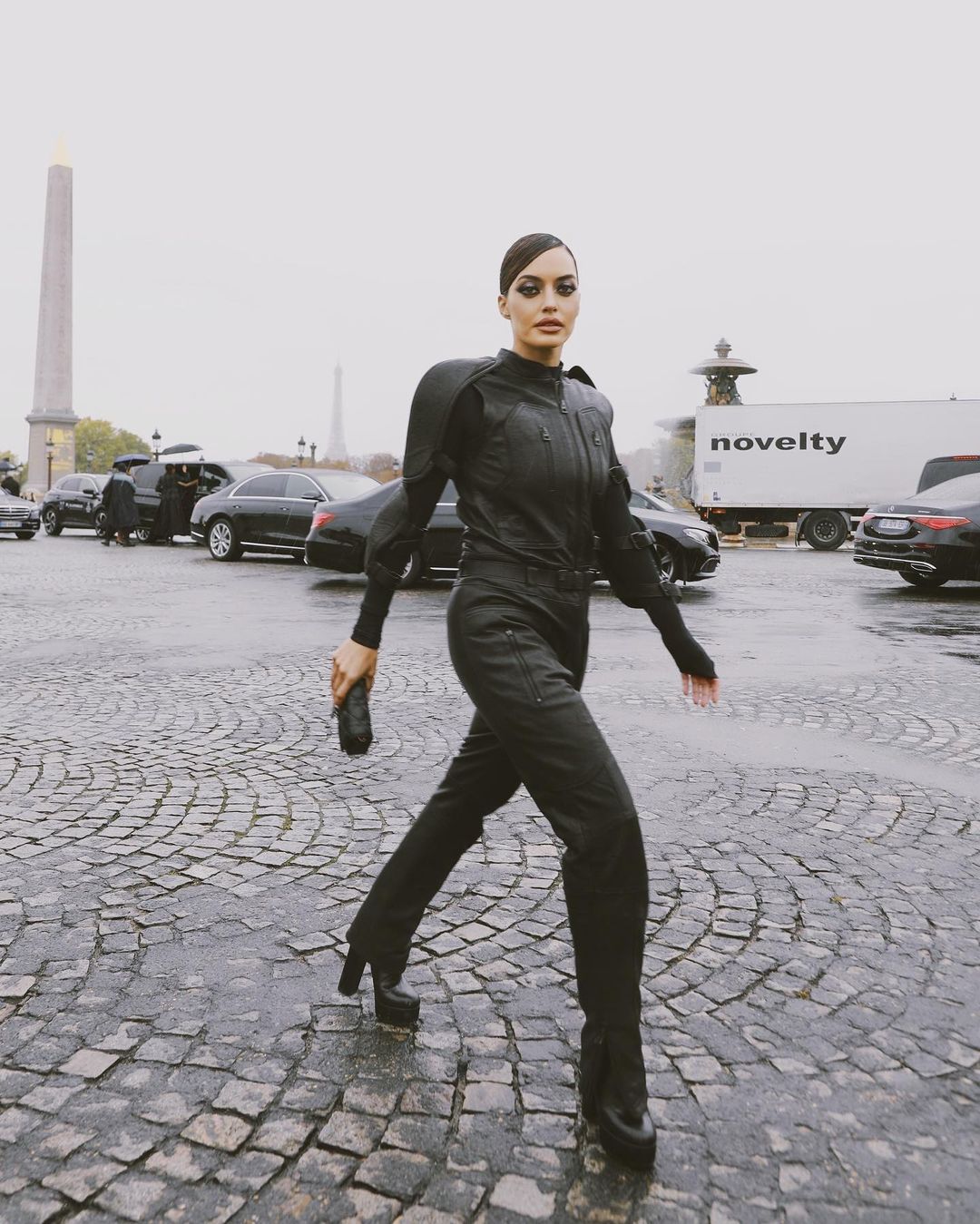 Put on your helmet and hold on tight: biker fashion is in. Perhaps the biggest evidence of this trend comes with Rosalía's album Motomami, a celebration of the contrasting energies inside a woman — the fierce and the vulnerable. Fall 2022 collections delivered biker-chic looks with plenty of moto jackets, head-to-toe denim, and chunky zipper details. A contrast of edgy and soft is also on the table, which I appreciate.

Extraordinary Coats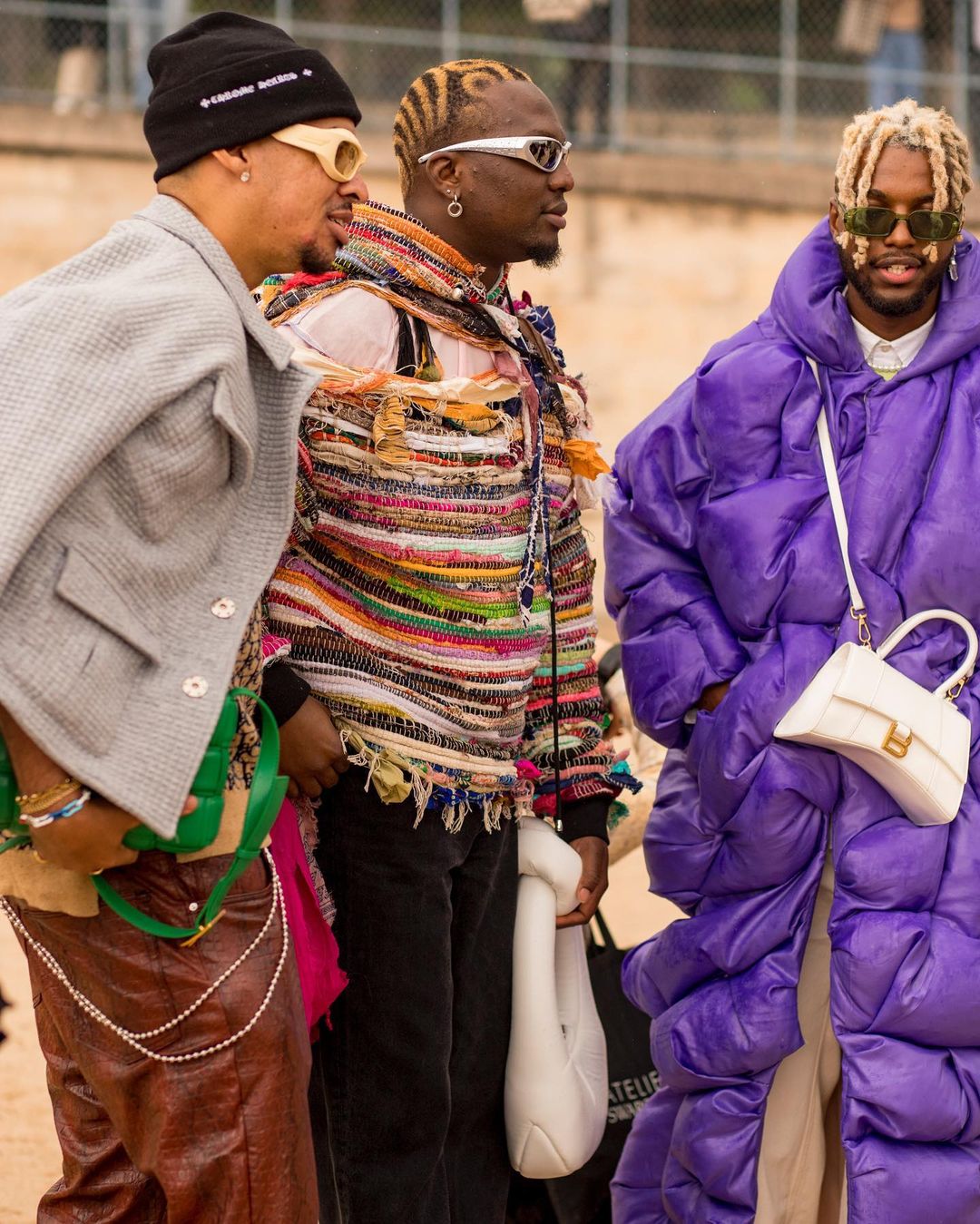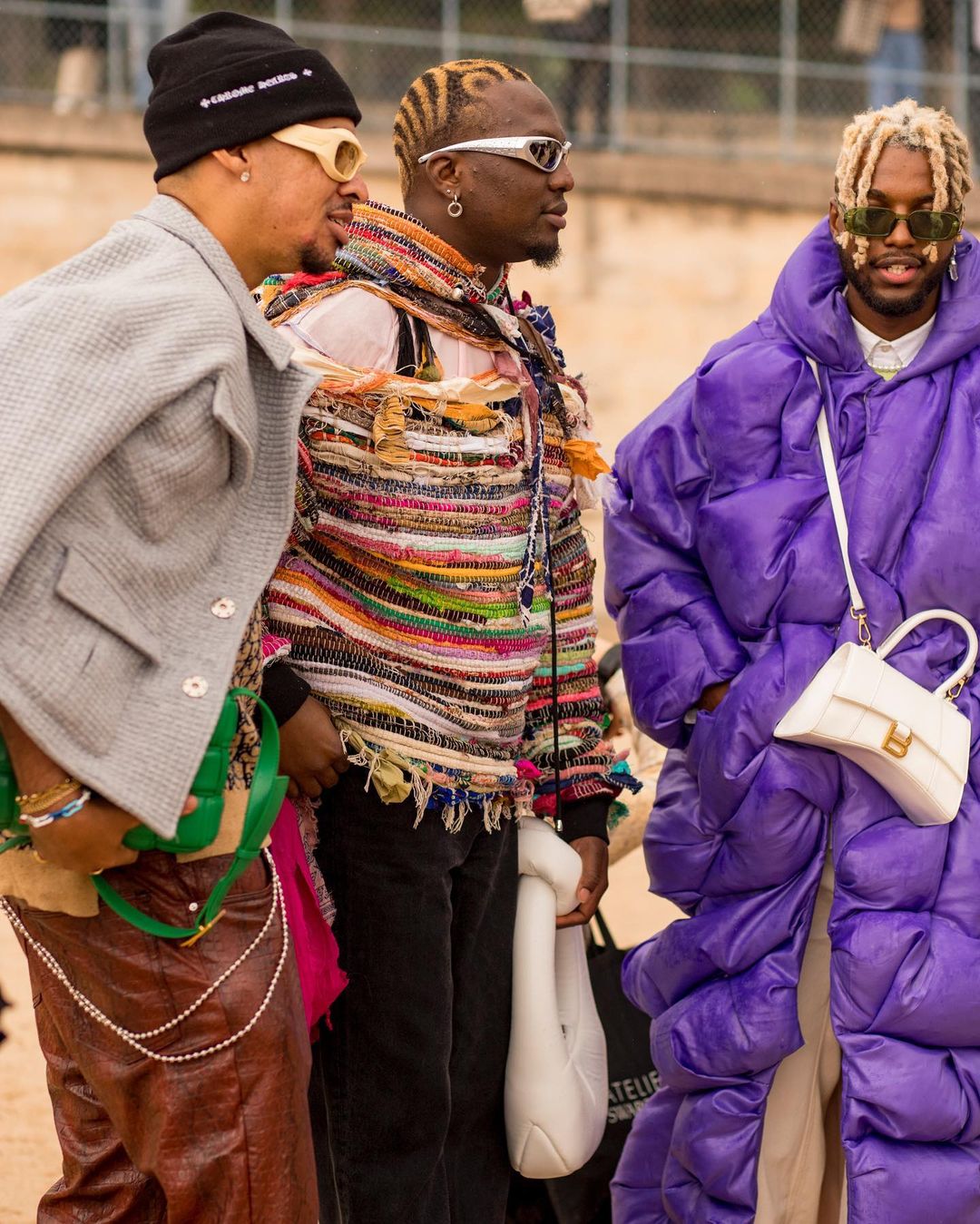 If you're trying to be more aware of your purchasing vs. wearing habits, focus on splurging on the pieces that will enhance your core wardrobe staples, not replace them. Among the splurge list? Playful accessories, flirtatious shoes, and most importantly this season — the party coat: an extraordinary statement-making jacket that will instantly turn a minimalist outfit into a head-turning ensemble. Paris Fashion Week Street style goers are already on top of this. 

Full Skirt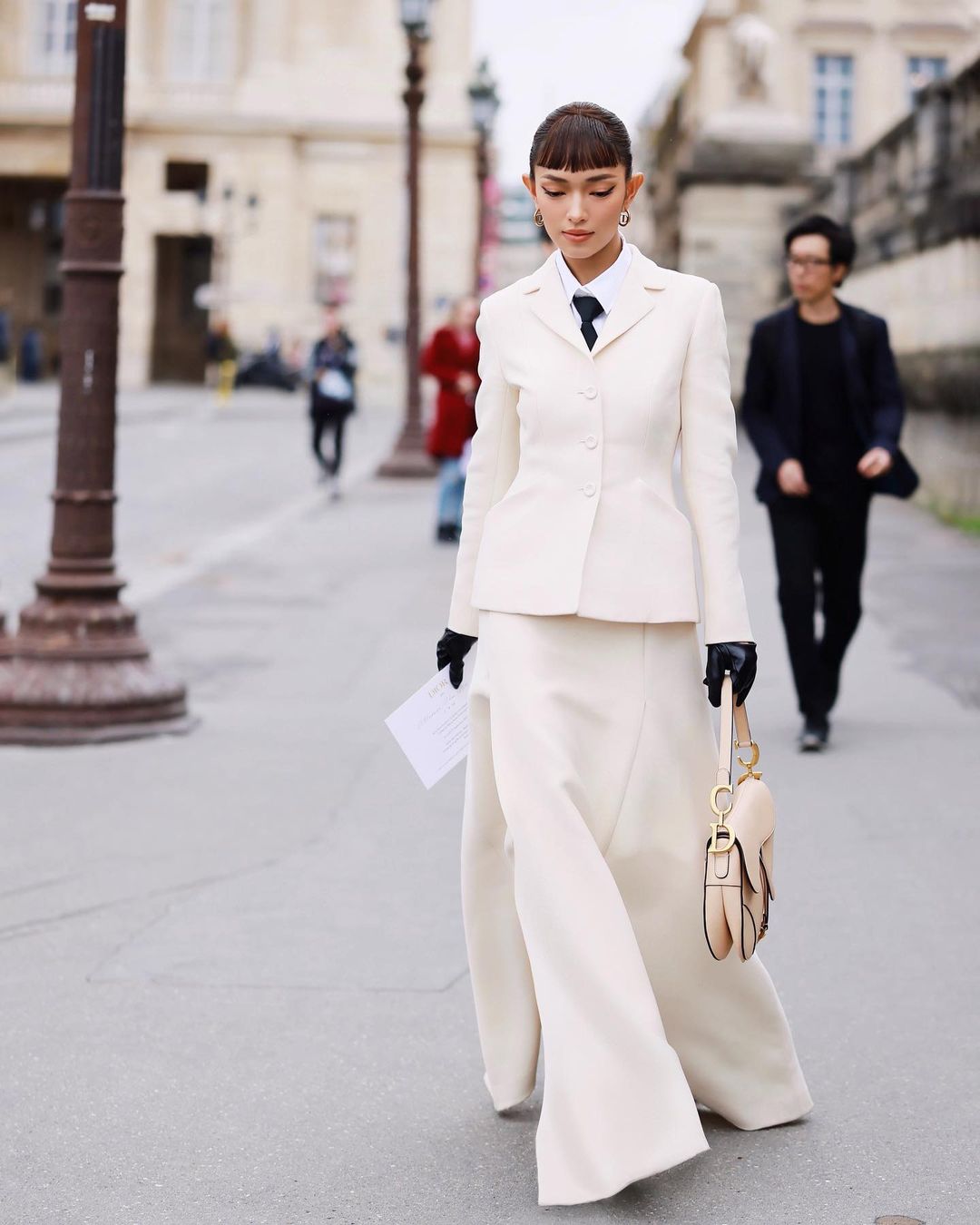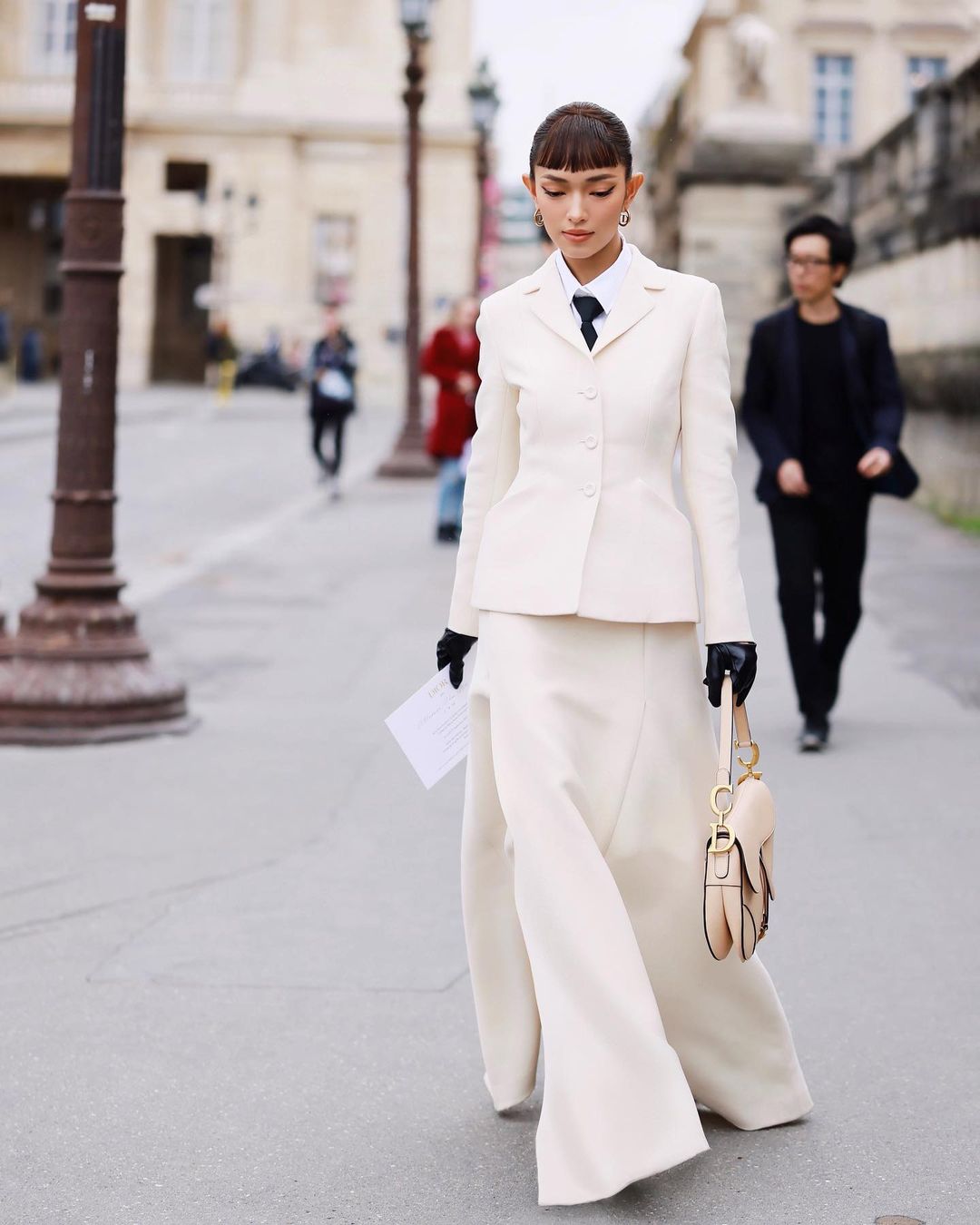 There's nothing like a long skirt that truly grabs a person's attention. Something about the way it flows and dances with each step is just mesmerizing. Plus while everyone is talking about itty bitty micro skirts at the moment, there's simply more occasions that call for a long skirt. About this outfit: it's also the black tie for me. 

Cowgirl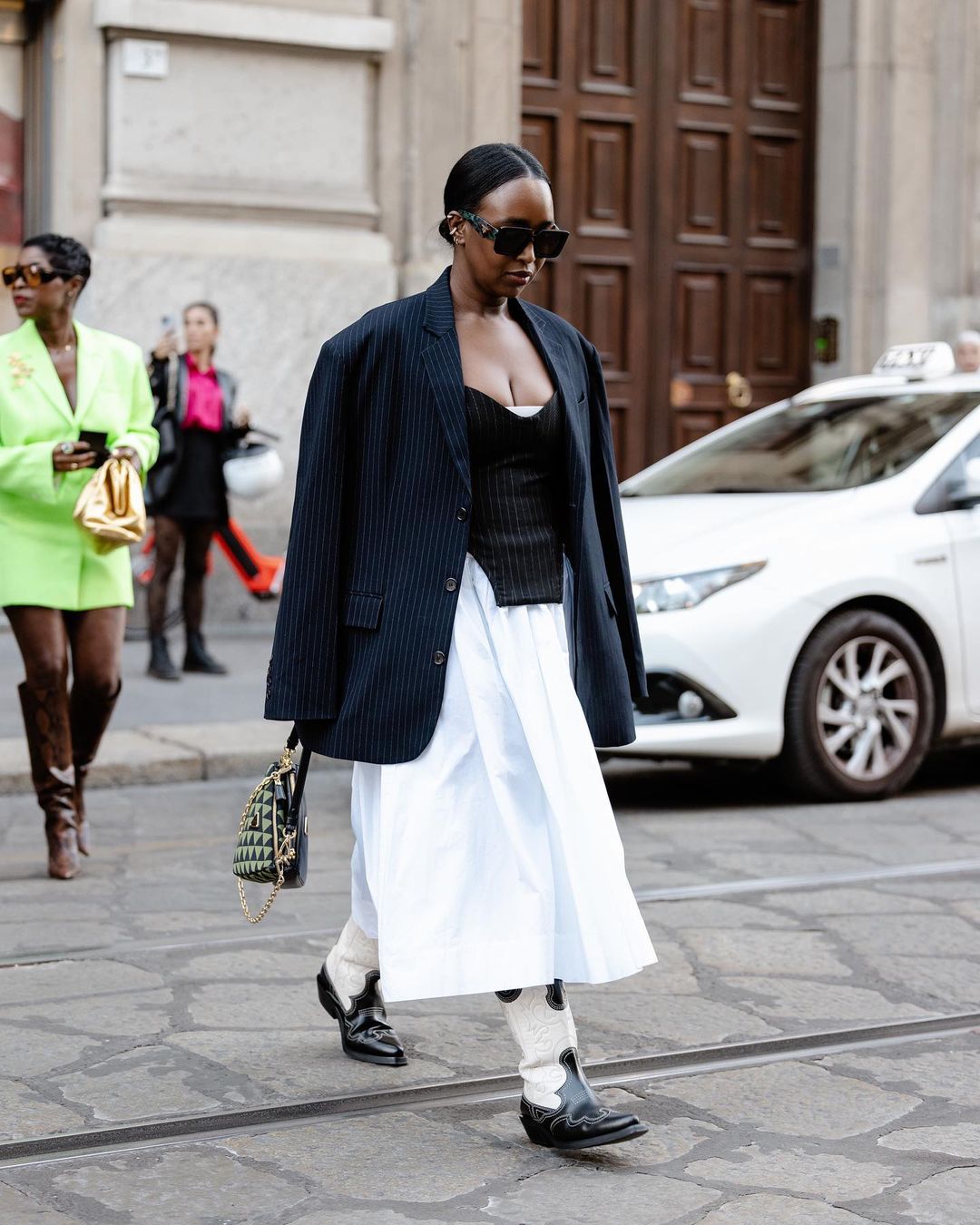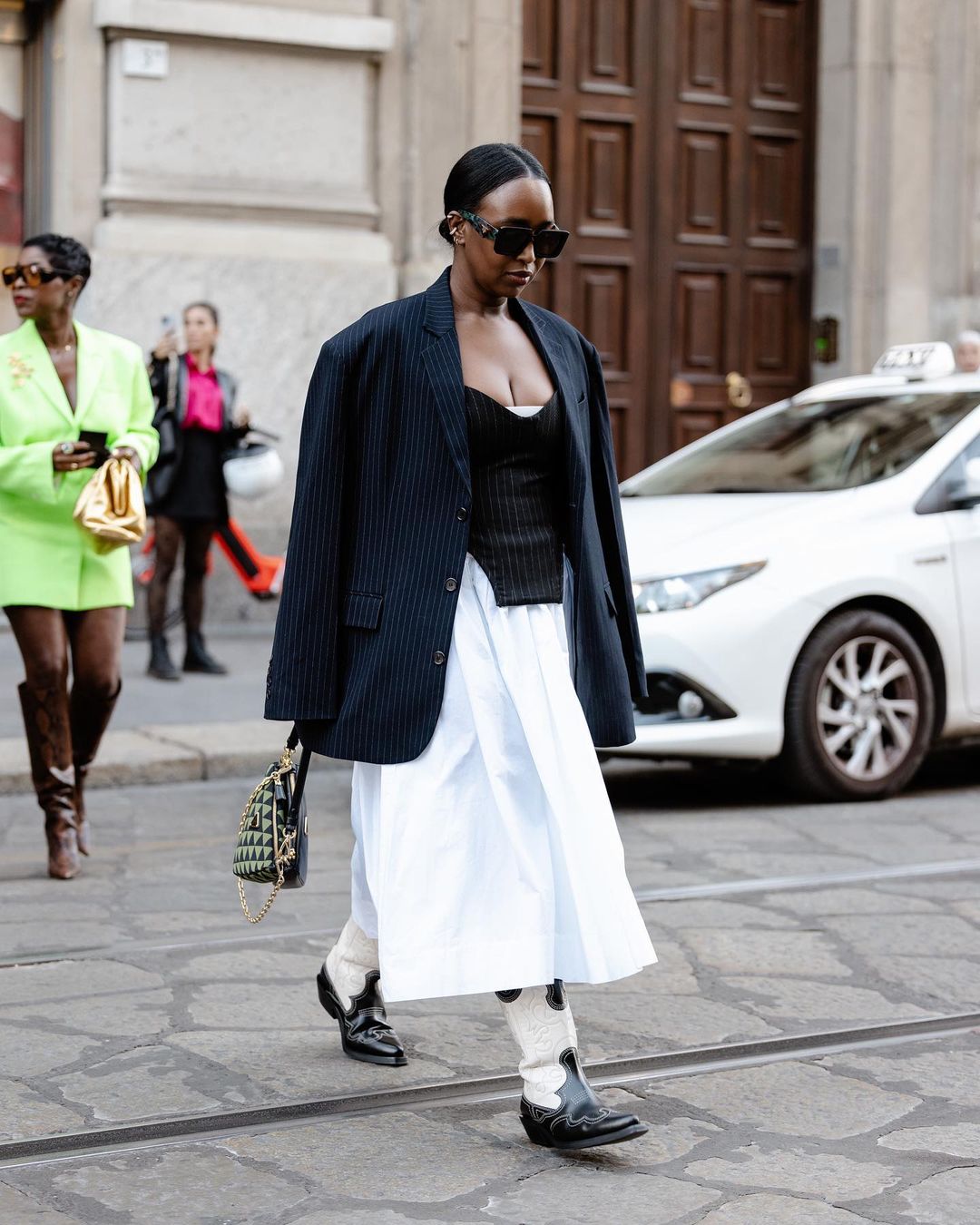 The cool cowgirl aesthetic has been adopted by street stylers alike, who utilize the eccentric boot to add a jolt of excitement to their personal style choices. Cowboy boots can work for every sensibility, from minimalism to maximalism, and everything in between. You won't ever lose the authenticity because the silhouette, no matter how you riff on it, is cemented. There's no right or wrong way to wear boots and with that there is so much freedom to play. Cowboy boots are a fun and bold statement piece.

Do you prefer runway or street style when it comes to inspiration? Tell me in the comments! And follow me on Instagram and TikTok for all the fashion weeks' tea.