I visited the H&M show room this week.
Here's what's hitting the stores in a few months….

Printed pieces in emeralds and blue
Cosy knits. I see this over a leather mini or slim cropped trousers
Metallic blue knit. Great layered over a maxi dress
2nd from the left is a fitted animal print dress
Heavy beaded skirt and knits
The slit pencil skirt updated

Metallic bronze trousers
Classic pointy toed heels – I need these. The emerald green version is below
The statement necklace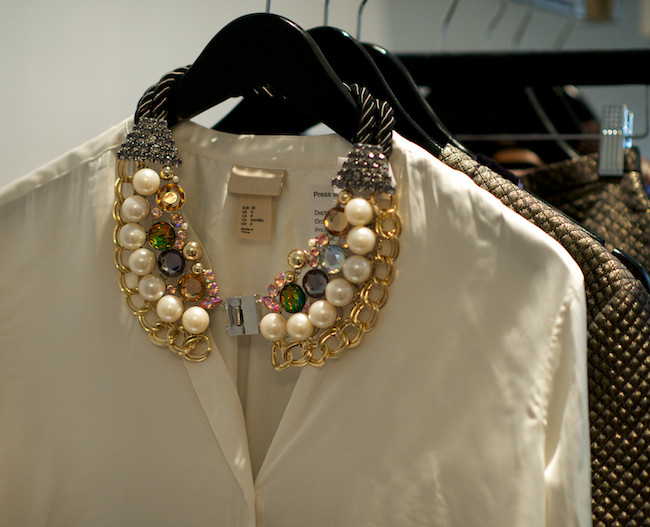 The emerald here or the pale pink ones shown above. Which ones!?
Two of my favourite jumpers
This lurex knit is from the mens section but works easily into a girls' wardrobe
If I was a guy I'd be all over these with relaxed cuffed short trousers
Some of my picks from the H&M Fall preview yesterday.
Check out the couples blog to get outfit inspiration on how some of these pieces were styled.
One of my favourite looks on there is the beaded top and skirt combo (and nearly all the mens pieces).
#unisexshopping
You might also like