I was going to say that I'm not sure how it started but that's not true. I used to wear corduroy as a child. I think it was trousers and I probably loved them because I was one of those that was cool with whatever Mum dressed me in.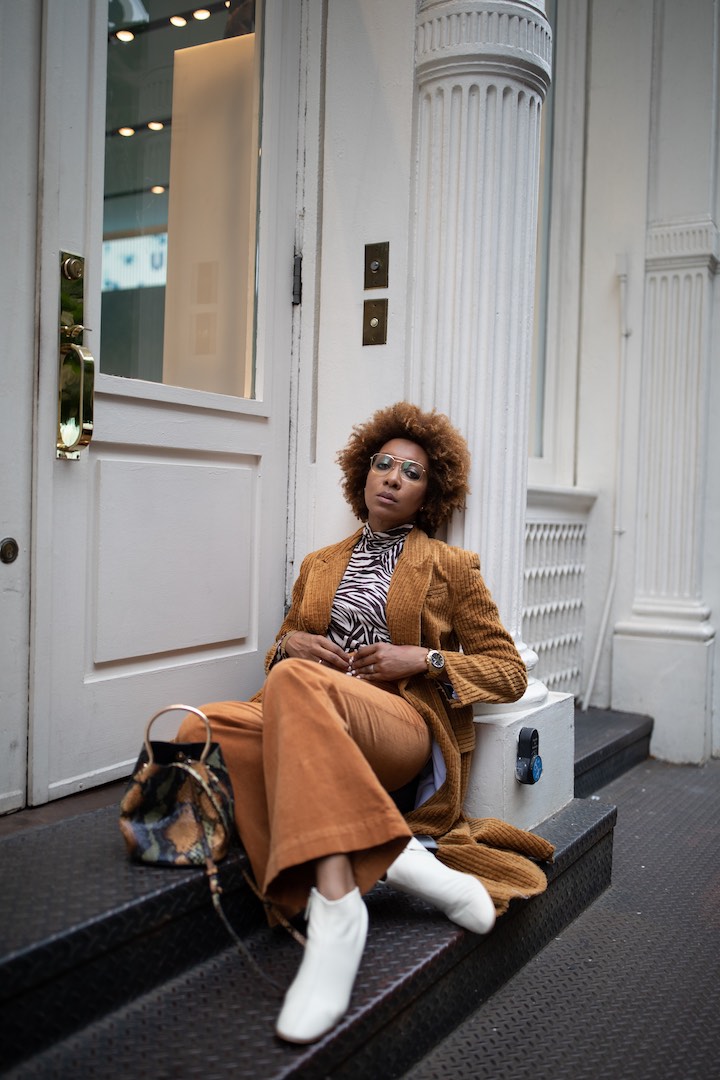 Now it's purely fashion versus a functional thing which I think it part was before. You lot know how I feel about jewel tones and corduroy is in every single one of them plus my forever lust colours of toffee. Just saying the word makes me want to drape myself in my corduroy coat from the Frankie B shop while I write this.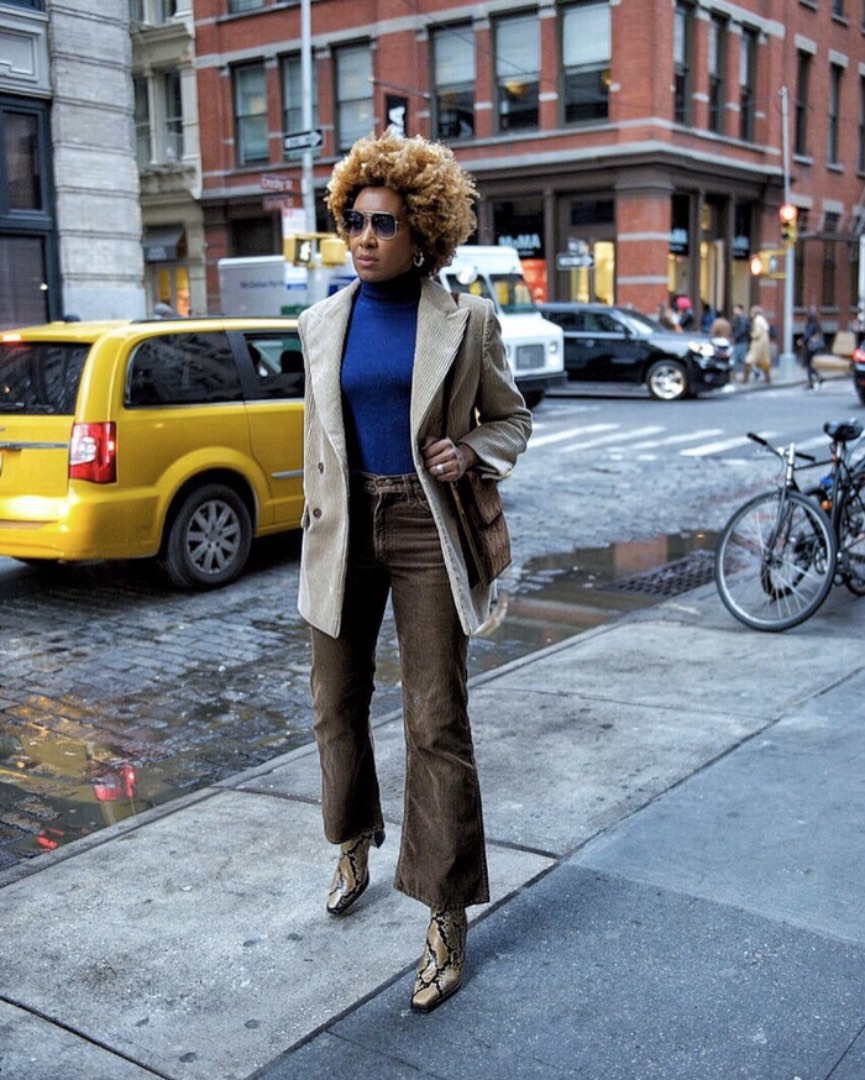 The throwback seventies feel of corduroy is I'm sure one of the biggest reasons that I love corduroy so much. It's so easy to look like another decade and do it effortlessly. Every Autumn you'll see me unapologetically in it but it's so eaaaaaaasy for you to wear. I picked the corduroy pieces below that I'm naturally drawn to when shopping. It's either wide leg corduroy trousers, or a badass corduroy jacket although I've seen a couple of killer corduroy dresses that I'm eyeing as well as corduroy midi skirts which would be so good with skinny polo necks and tall boots.
Ok enough Karen, let me know if you're wearing corduroy this season and if you'd consider wearing it in a piece you wouldn't normally? For me, it's a dress for sure it's just a matter of time knowing me.
p.s. My boots are from Everlane and corduroy pants are Articleland. The bag is Mango from a couple of seasons ago but I saw a few on Shopbop that would have a similar effect to clash with everything you're wearing this season.