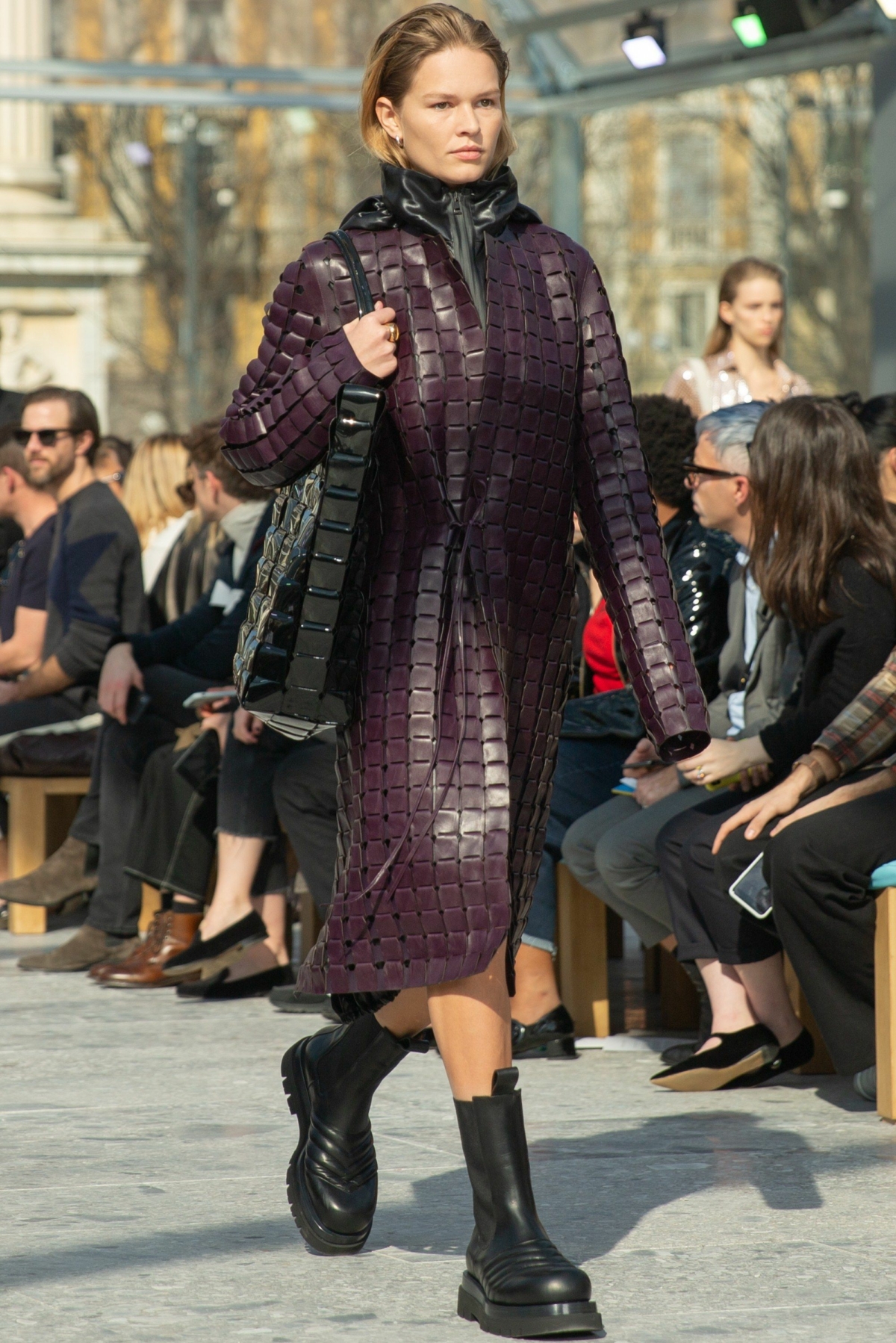 Combat or work boots, with chunky or lug soles; call them whatever you like but this boot trend is stomping into Fall 2019. So how do we feel about it?
Personally, I am all for the chunky combat boot and I am not alone. From the runway, to the high street, there is some (ok, many) variations of this boot. So let's dish on where the trend came from and why is it so popular and most importantly, how to wear it.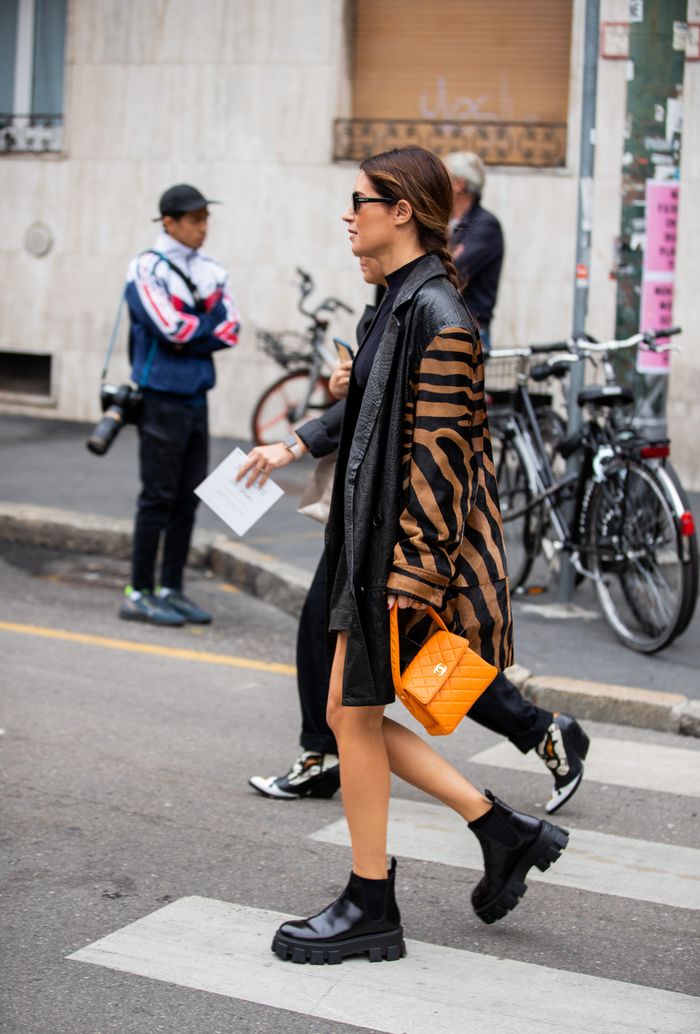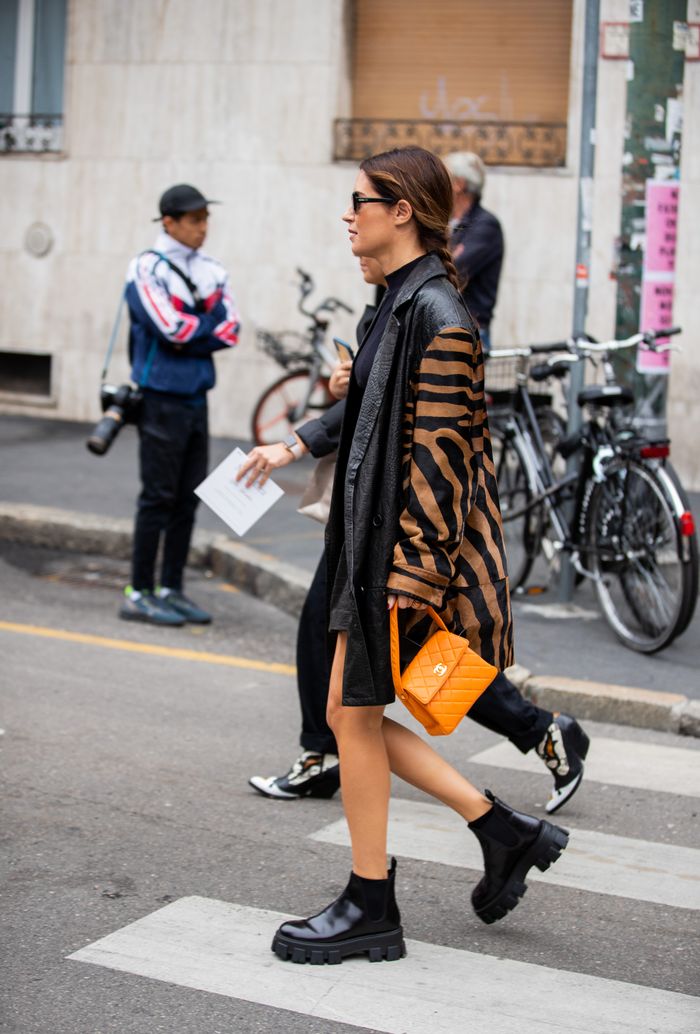 Designers are becoming increasingly more clever about making fashion functional and vice versa, case in point with the above Prada boots which I ended up caving on. This type of boot once worn purely for work and weather have made their way into our closets and I am here for it. Although they may seem "daunting" in terms of their weight, visually and physically, women seem to be very willing to take them on. I reckon this has a lot to do with the fact that they're hot off the heels of dad sneakers and sandals, which were polarizing but popular.
I actually think the chunkier boot is easier to pull off than other chunky footwear trends, which is why we are seeing this style of boot everywhere. They are a cool anchor for so many looks and are a mega boot that can transform a seemingly "basic" look into something effortless.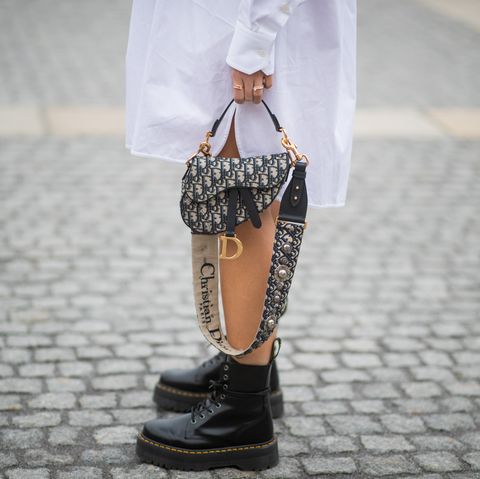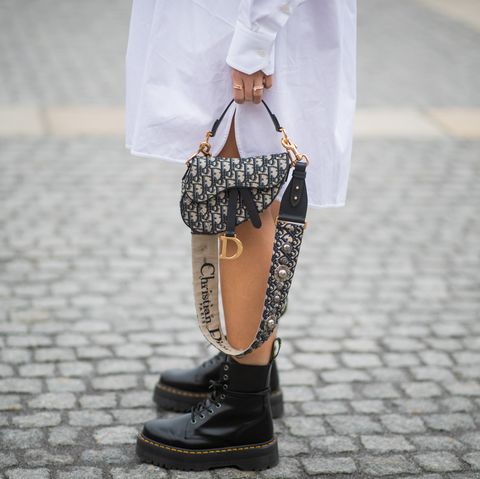 And last but a personal favorite because this look can work for so many occasions, for so many bodies, a silky midi slip skirt and an oversized (cropped-ish) knit with your most bad ass stomping boots. This is Fall done to perfection.
I want to hear how you feel about the trend and what other Fall footwear you're currently loving.
And if you are as fond of this boot trend as I am (which I'm assuming you are now that you've read this), check out my picks below – of course the Dr Marten Jadon's are included. Can't go wrong with those 😉