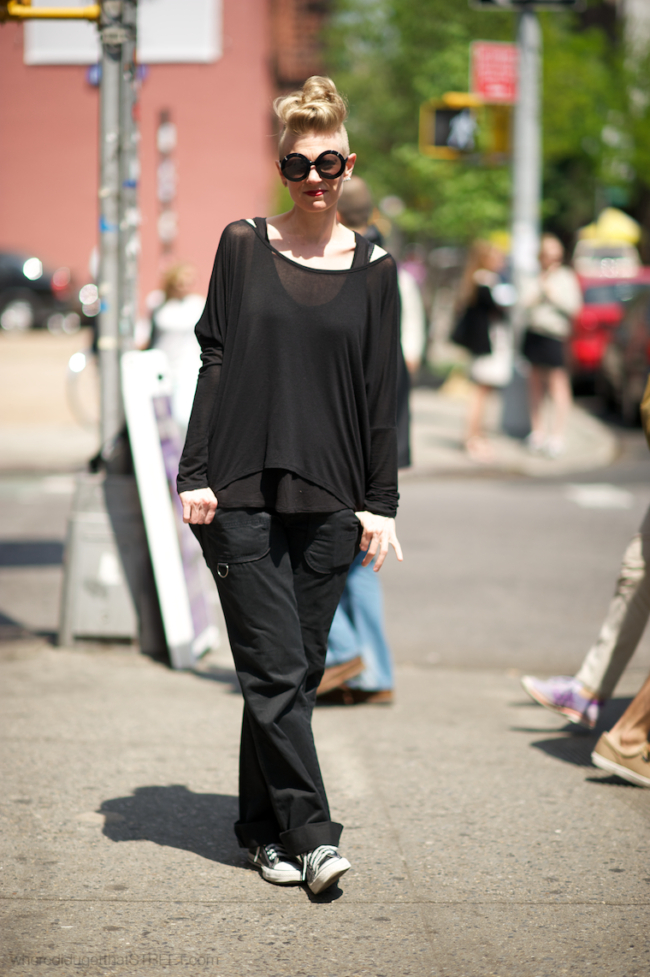 The incredibly talented Kara Laricks. See more pictures of her here at the H&M/Fashion Star party on 5th Avenue a few days ago. We chatted for a little bit and I congratulated her on all her successes on the show. Kara is incredibly humble and grateful. An endearing quality to have while working in Fashion.
I always loved her personal style as well as the designs she creates. Each collection feels like a little bit of her coming down the runway.
Favourite online spots to try striking round sunglasses like Kara: here, here or here.