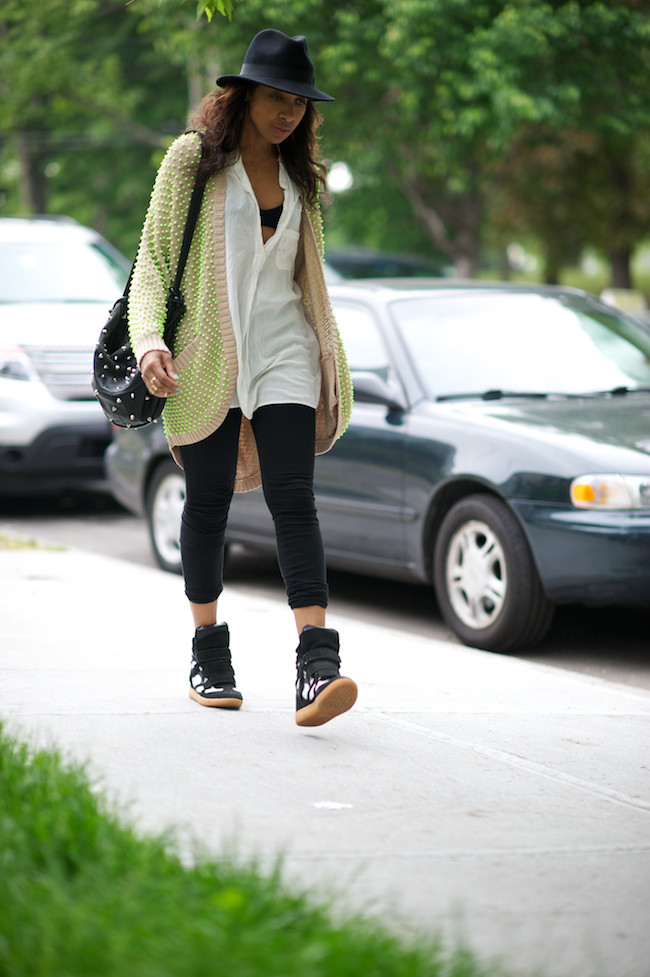 This was a couple of days ago to do some errands in the city…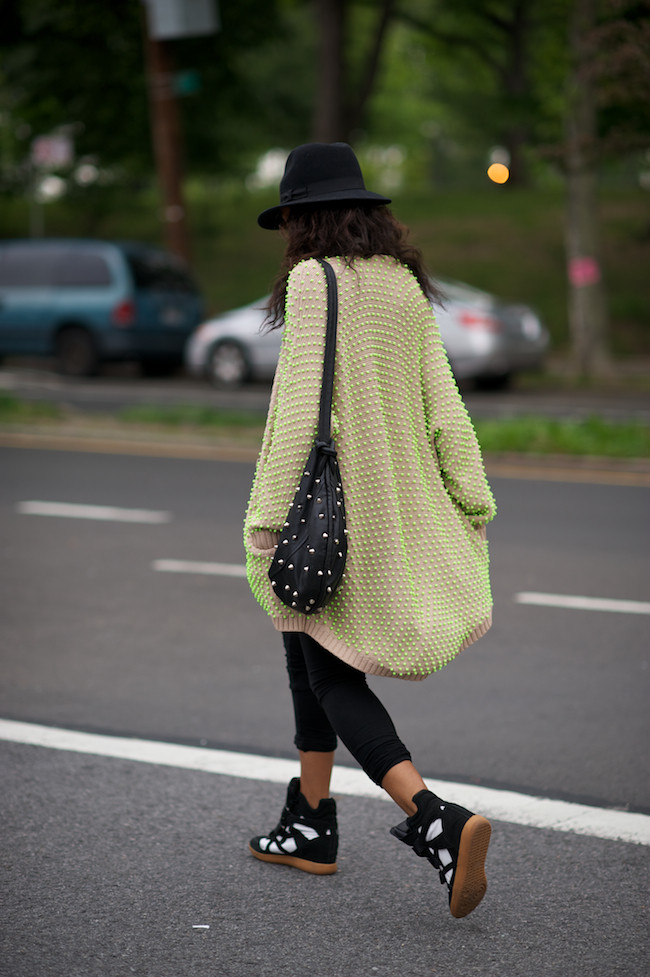 Neon cardigan: H&M. Shirt: Zara. Leggings: American Apparel. Bag: Thrift (DIY studded). Trainers: iOffer (seller link below). Fedora: Trash & Vaudeville.
I went with the neon cardi, leggings and high tops. You saw first pictures of the knit (here). I liked the idea of wearing the black studded bag with the textured cardi – a prickly looking combination.
I know I know. High tops are having a moment but by God what a comfy (for a change) moment. First showed them in this post and since then it's either these or chuck taylors for running around. The Isabel Marants are love of course (did you catch this girl today wearing them on the street style blog?)
For me though these are good enough for what is essentially – a trainer (sneaker).
One of my best friends just got them too from the same seller on ioffer in tan (thanks Daria for the text pics).
A ton of you emailed me too about the high tops. The sizing is smallish. I got a 41 and they fit with no room to spare but are fine. I wear US 10/UK 8. Mine have softened more in the toe so feel better now. The seller I used is here.
Other high tops options:
Topshop trainers (saw these and they're gorge)
Serafini suede sneakers
Ash Bowie here, here or here (I've tried these on and they aren't bad)