All high street (mostly). The skirt is H&M. The mens jumper (worn reversed) and shoes are Zara. The bag is Chanel.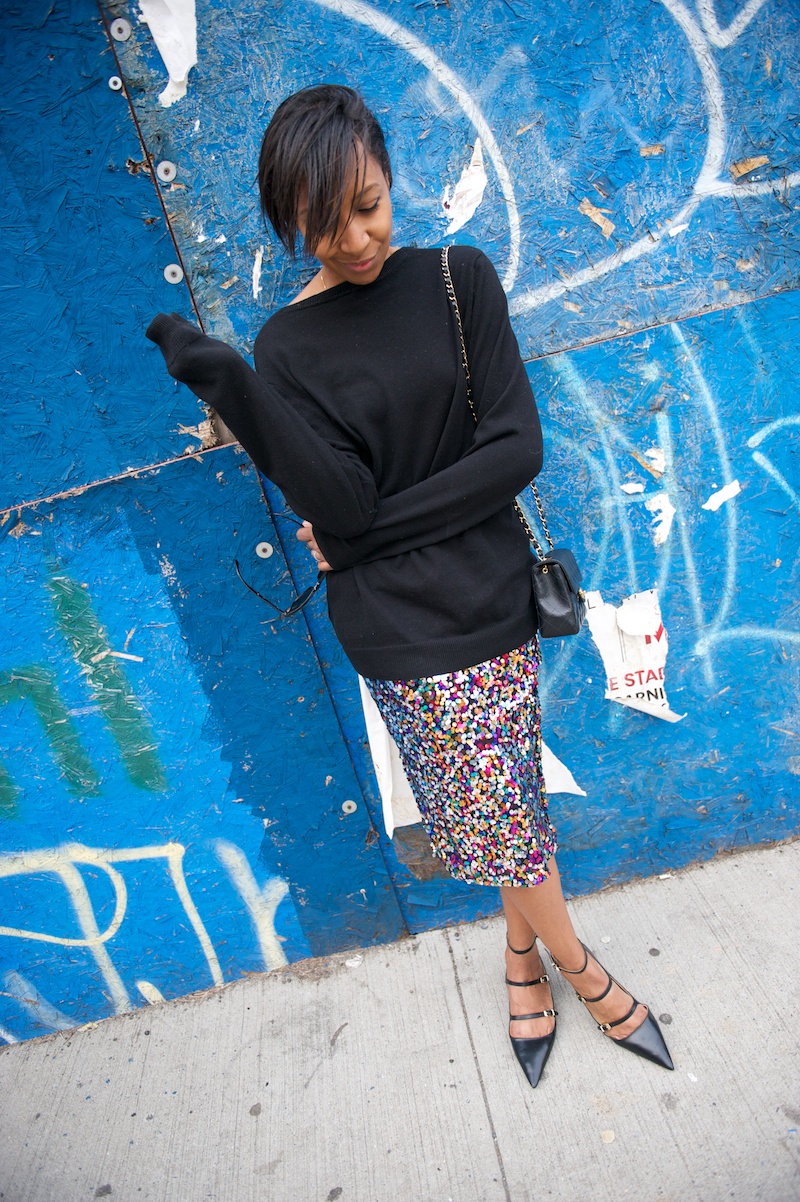 "Well hellooooooo lovely" I said this to myself when I saw this skirt. I didn't even care how much it was (well tell a lie I did) I had to get it. Multi coloured sequins equals Karen in skirt form.
There's a zillion experimental ways to wear this in terms of colors so I'm kicking it off with basic black to edge it a bit. One day I'll wear it with the
omg-it-matches-wtf!-vintage jacket
.