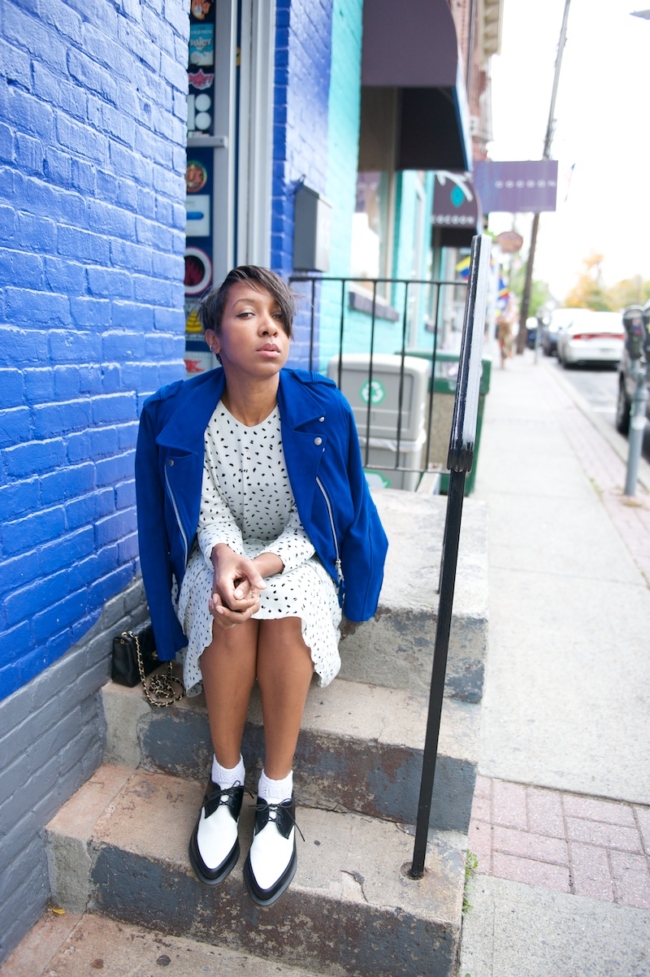 I didn't buy loads of dresses this year but caved on this tiered ruffled number from H&M a few weeks ago. The long sleeves and teeny print were enough of a reason.
The ruffles remind me of a forties flappers dress which I thought was the perfect contrast to mens shoes.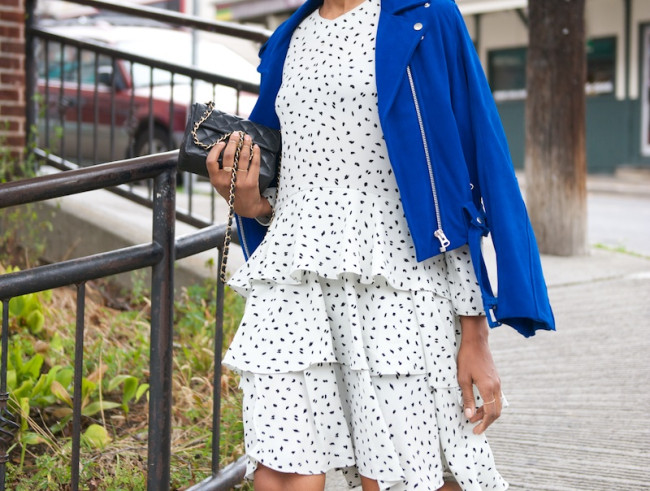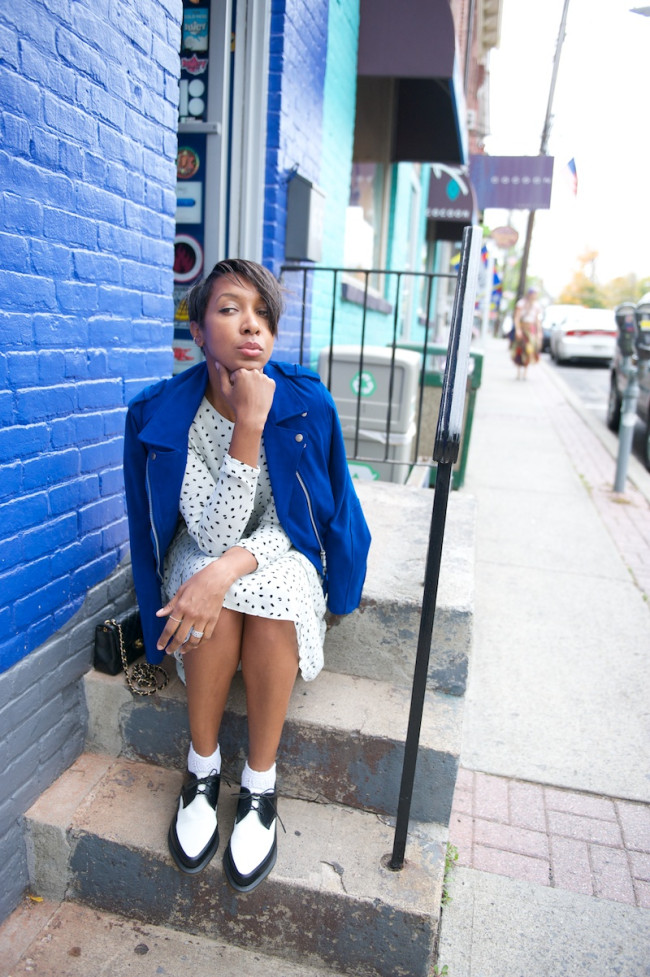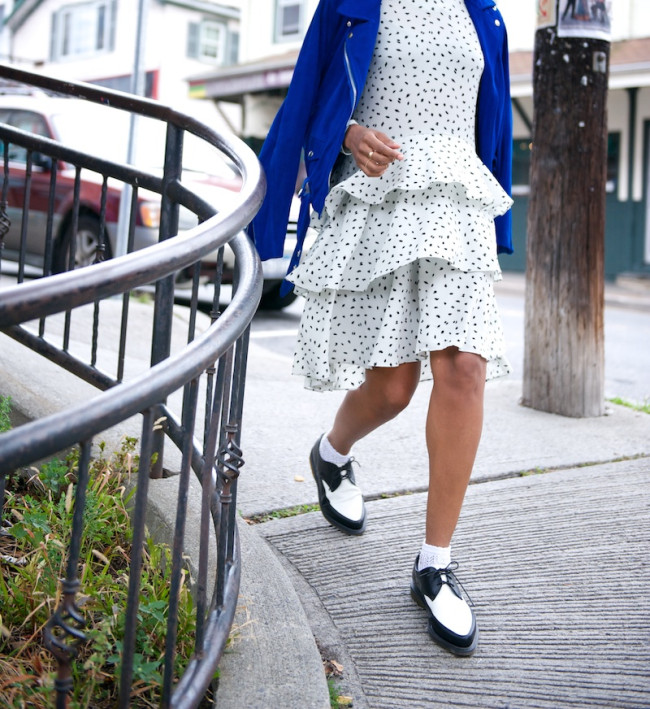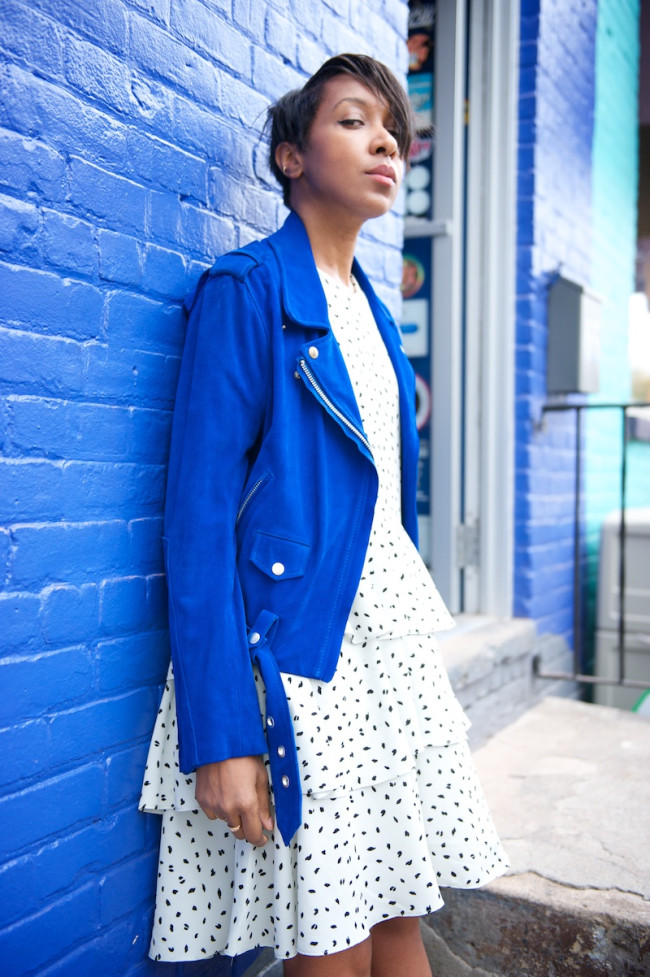 Long time readers know about the Acne jacket. I willed it into existence. I'd lusted after it for ages and then about a year later I found it at a consignment shop on east 7th street.
It was the only one there and it fit. What are the flippin' odds??
Where to get this or similar: