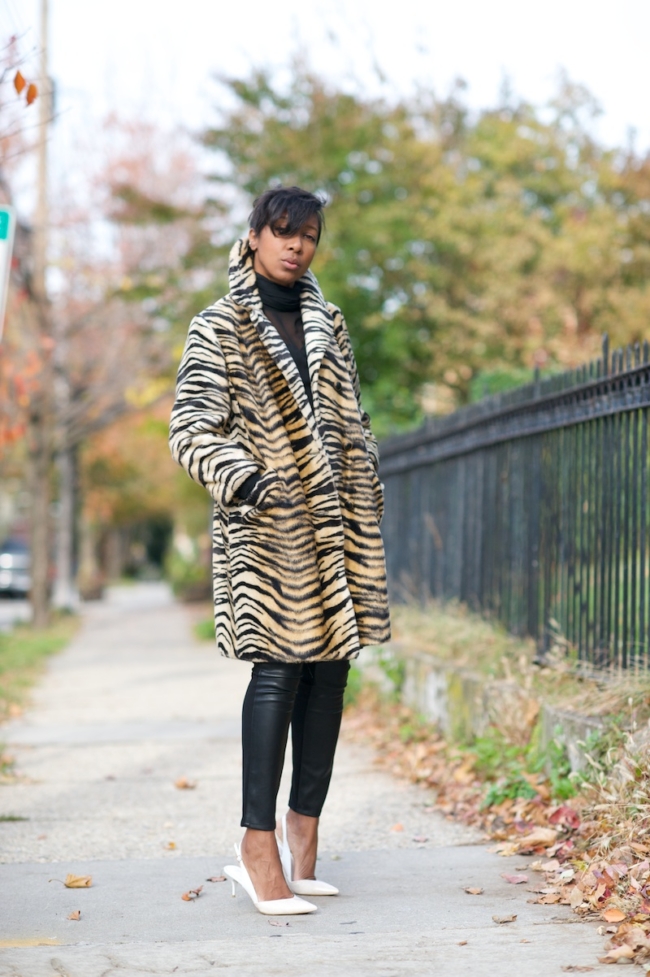 I resisted the brogue/flat shoe default last Saturday. I wanted a kitten heel that's less stuffy than a stiletto. As for the coat? Don't get me started…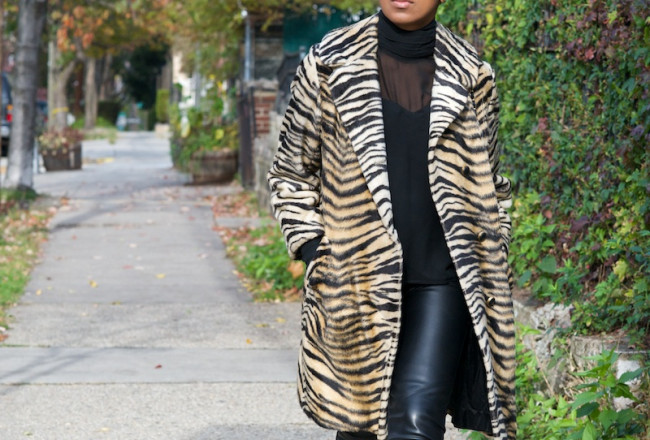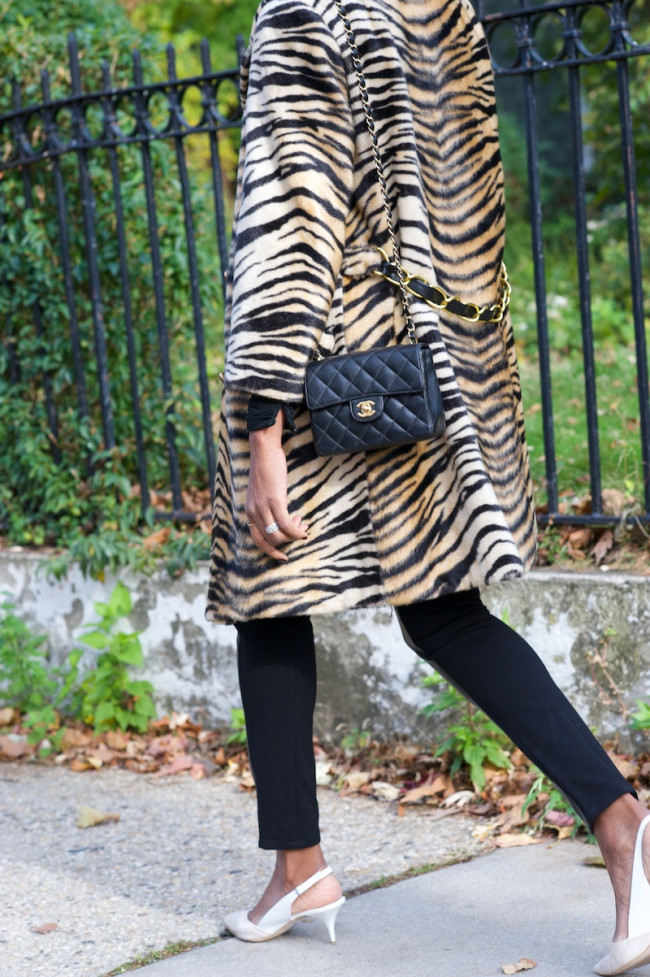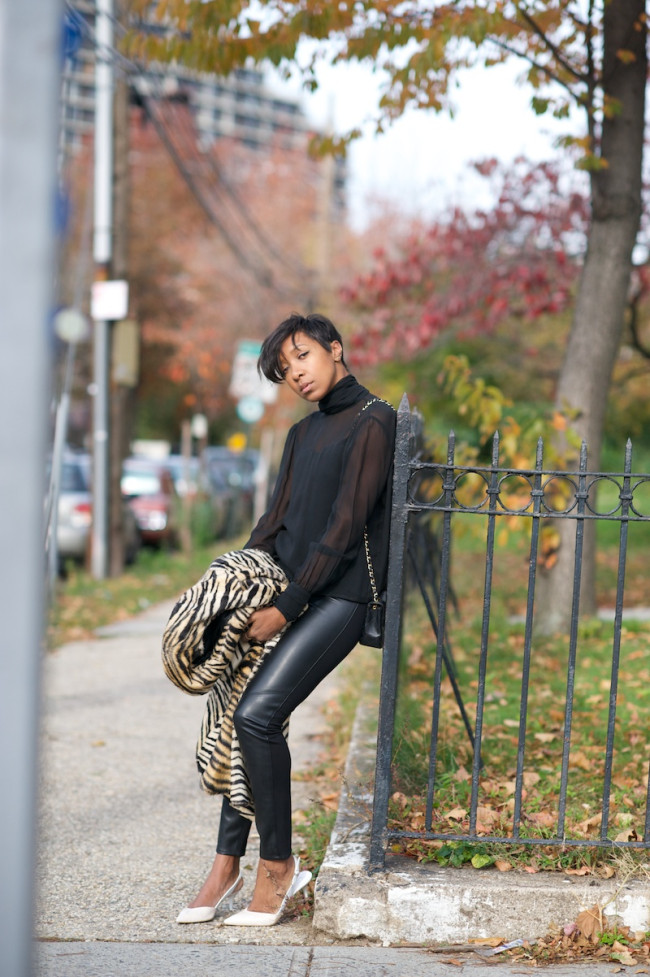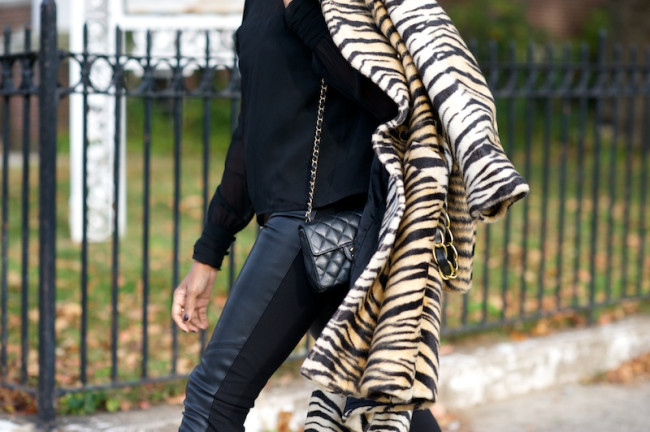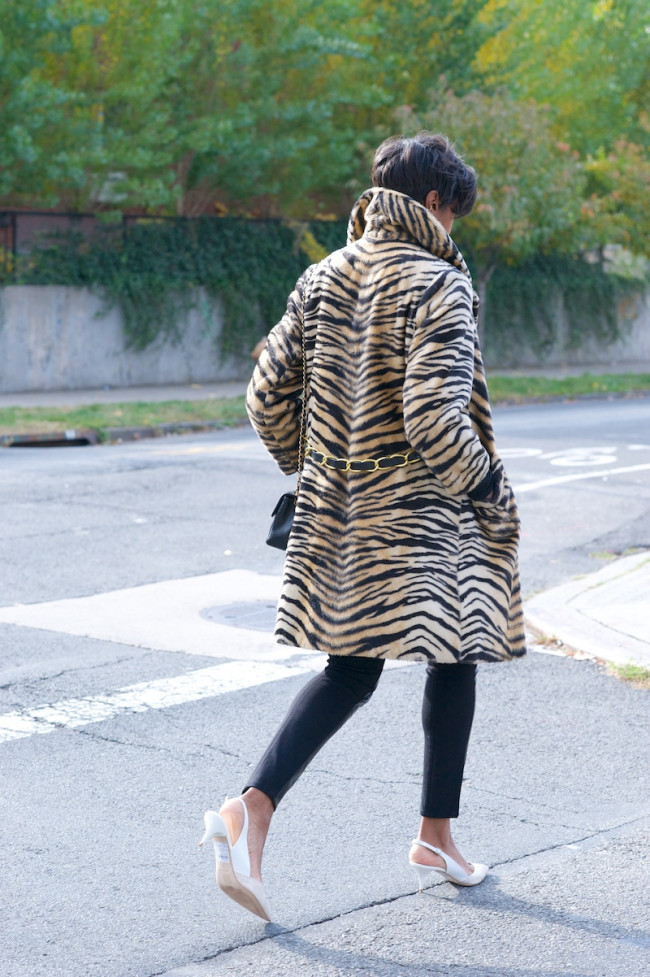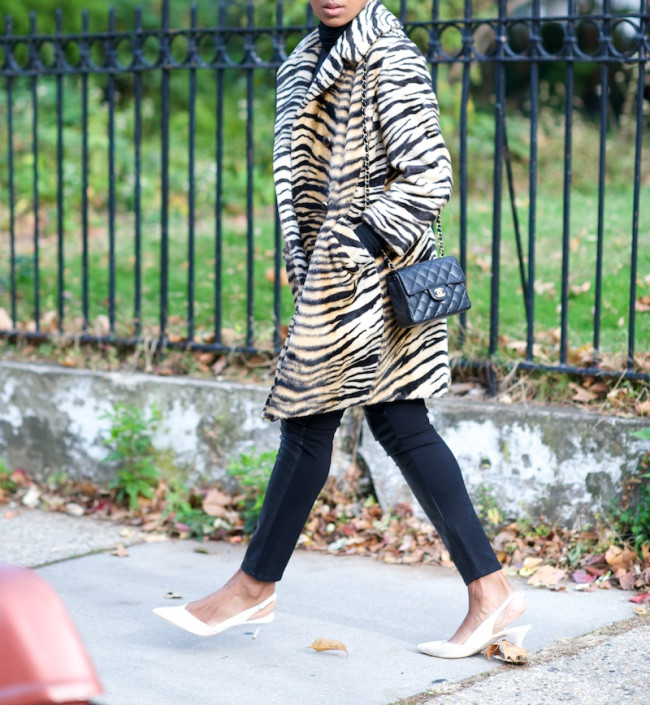 I dug up the vintage zebra print coat from the basement (where I keep coats that can't fit in our teeny cloak room/cupboard thing). It was a find from Screaming Mimis on Lafayette about a year or so ago. Do you know that for ten minutes I considered selling it? I slapped myself out of that right quick.
ps. The
black version
of these kitten heels sold out while I kept staring at them instead of buying them so I got the cream ones instead which turned out to like just as much anyway.
Where to get this or similar: