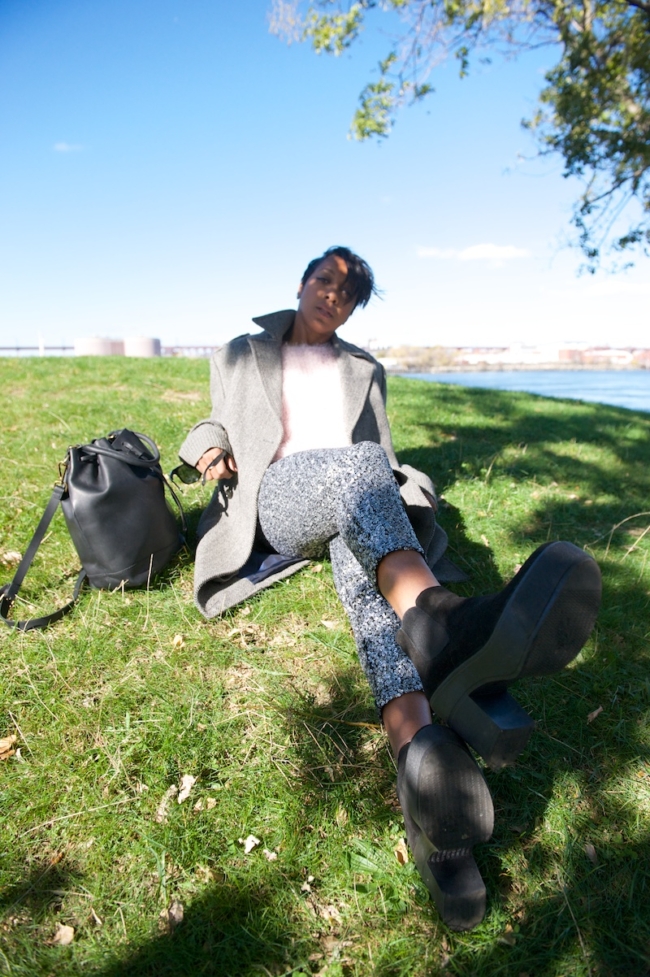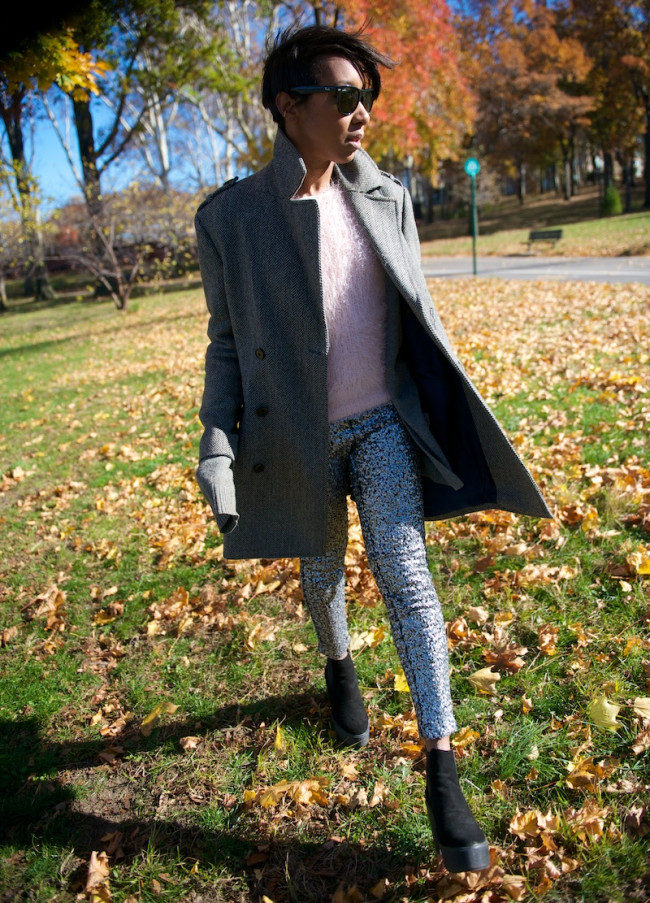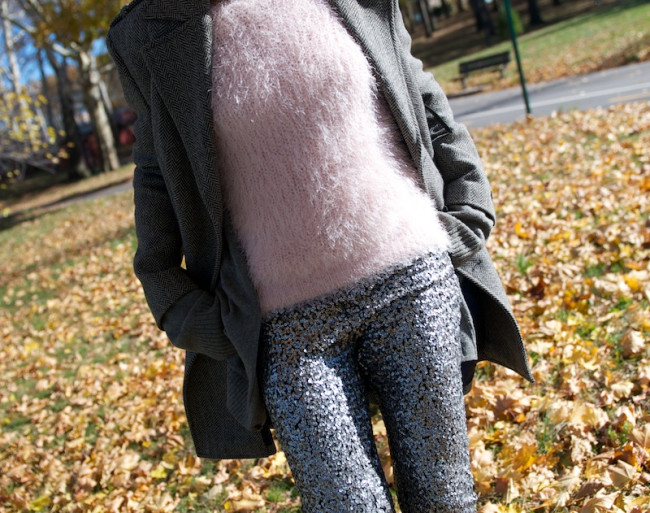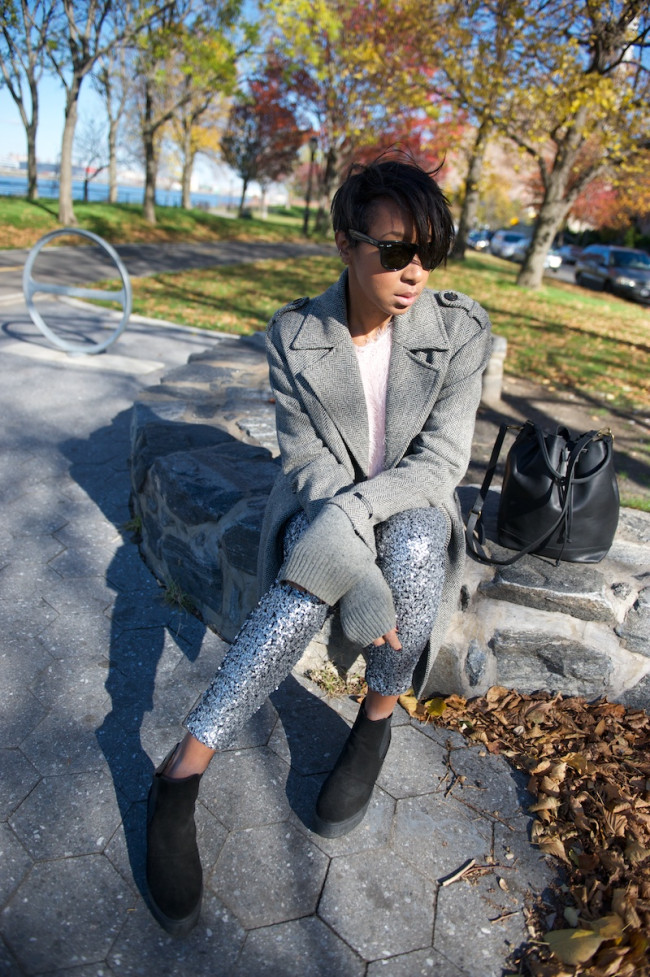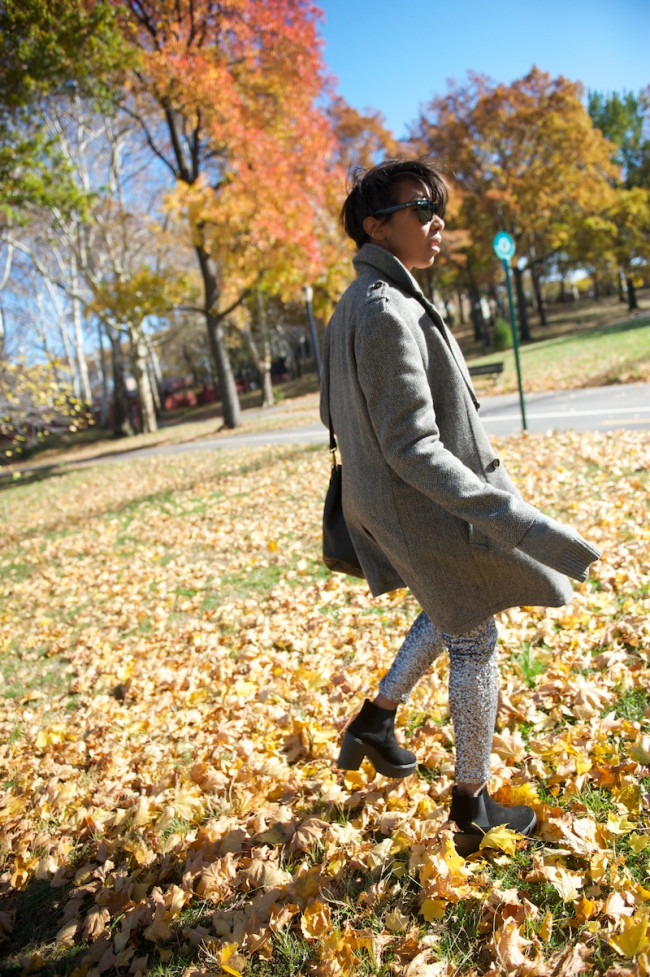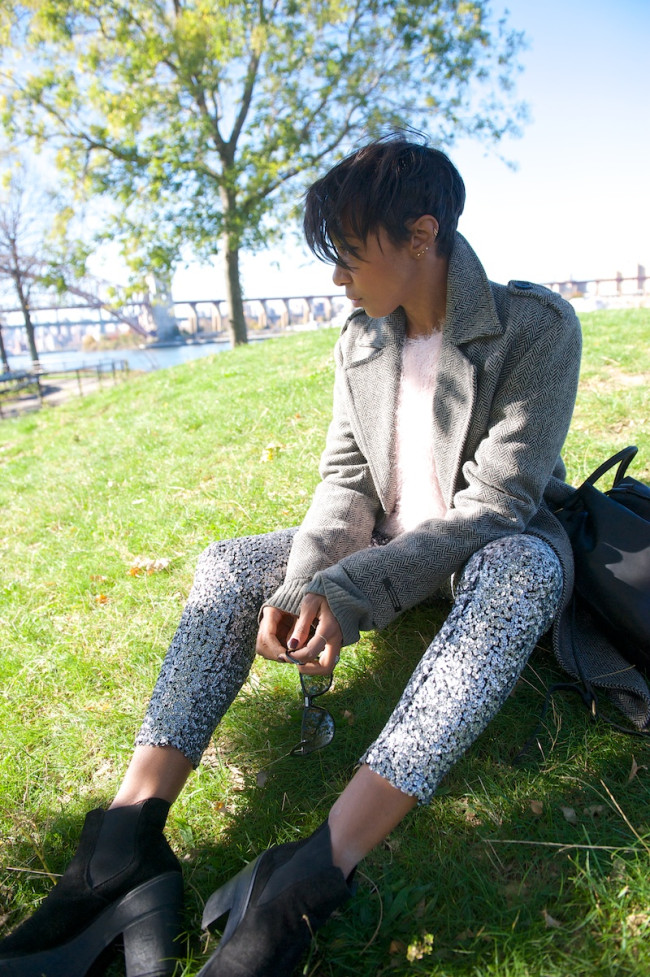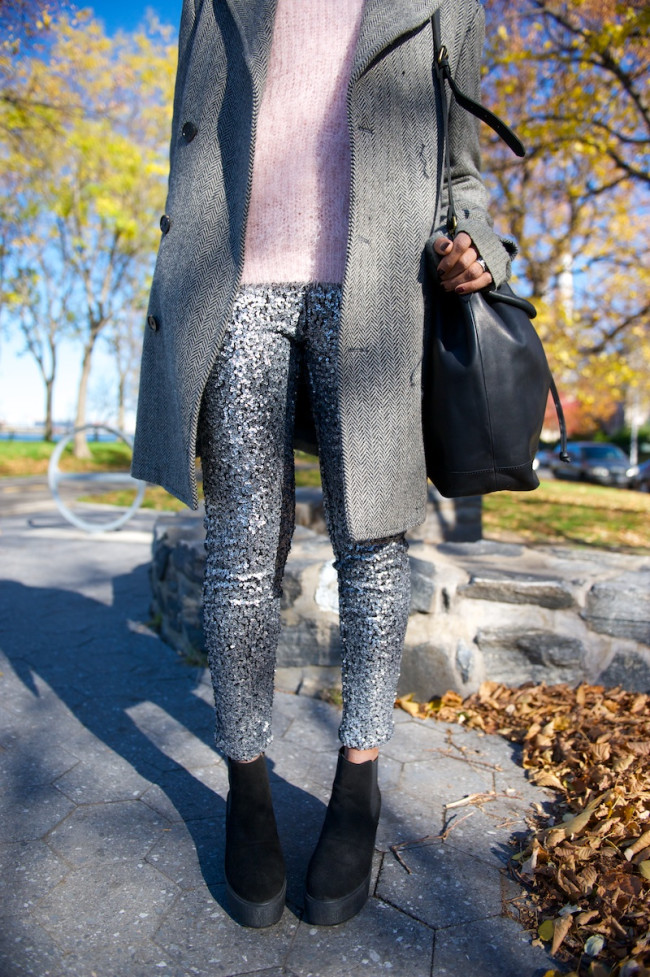 These leggings are from my
'November Haul'
YouTube video. Yes – I am getting back into personal style videos. If you like the idea of me doing them hit
subscribe
so you see when new ones go up. I'm aiming for once a week so let's see. I love blogging and everything but I miss
talking
to you. Photos never really convey when I'm excited about a new shopping find. Nor do they convey my personality which is the thing that bugs me the most. I mean look how serious I look in these photos? Then see the difference in the video. I hope I'm making sense here..
Ok – I digress.
I wore the leggings with the mens Maison Scotch coat plus old Topshop boots that have to be
the most
comfortable heeled platform s ever made. If you're after a chunky boot with a heel then do yourself a favor please and find ones like them ie.
these look close
?
There's a preview pic of them on me in the bedroom posted on Instagram.
TIP:
If you're too chicken to wear sequined leggings then wear
black sequined
ones (more subtle) with a giant soft knit over them and old trainers. On the short side? Wear afore mentioned heeled boots.
Where to get this look: