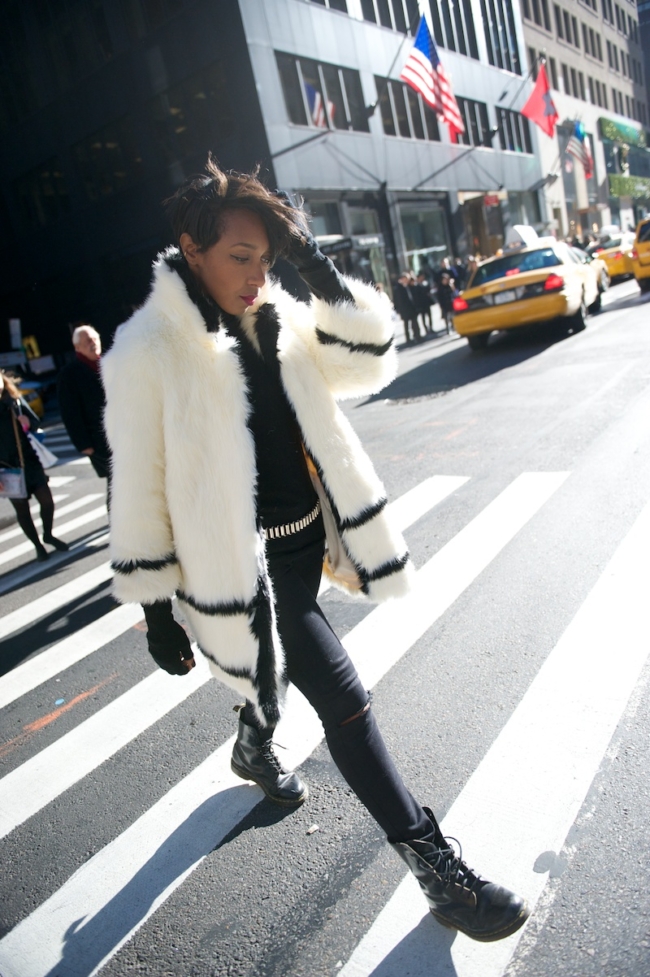 Oh my God this coat!!!!! I just found it in the week from Buffalo Exchange and I am obsessed with it!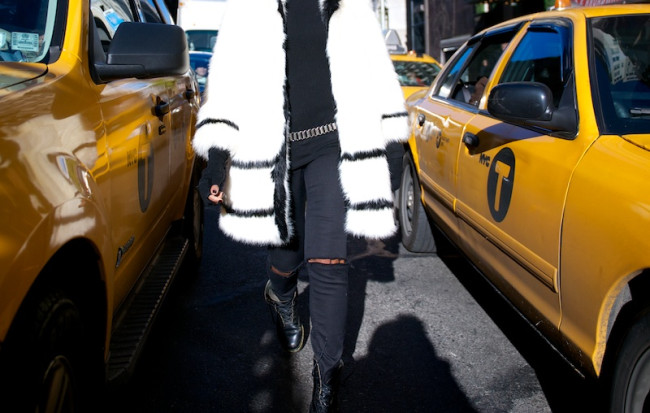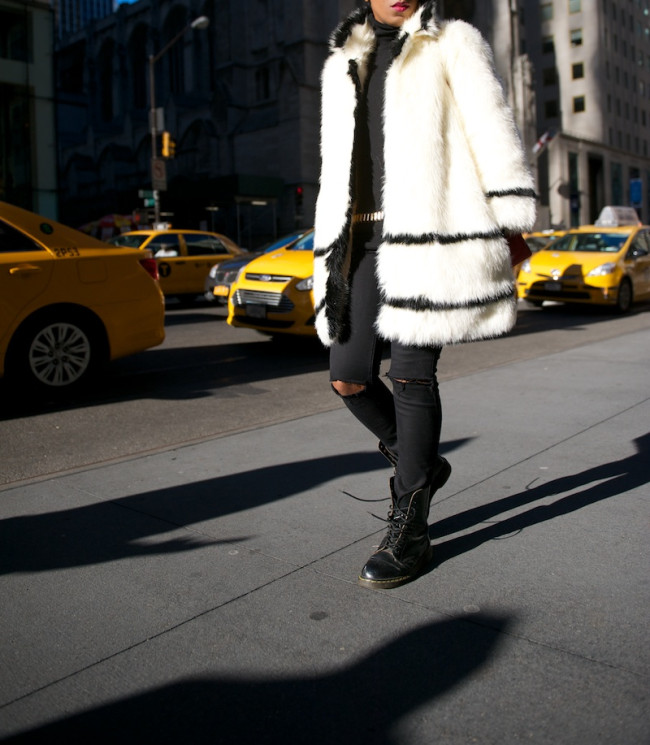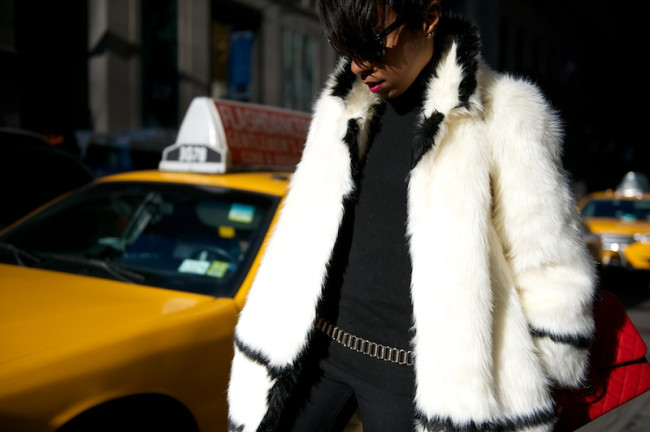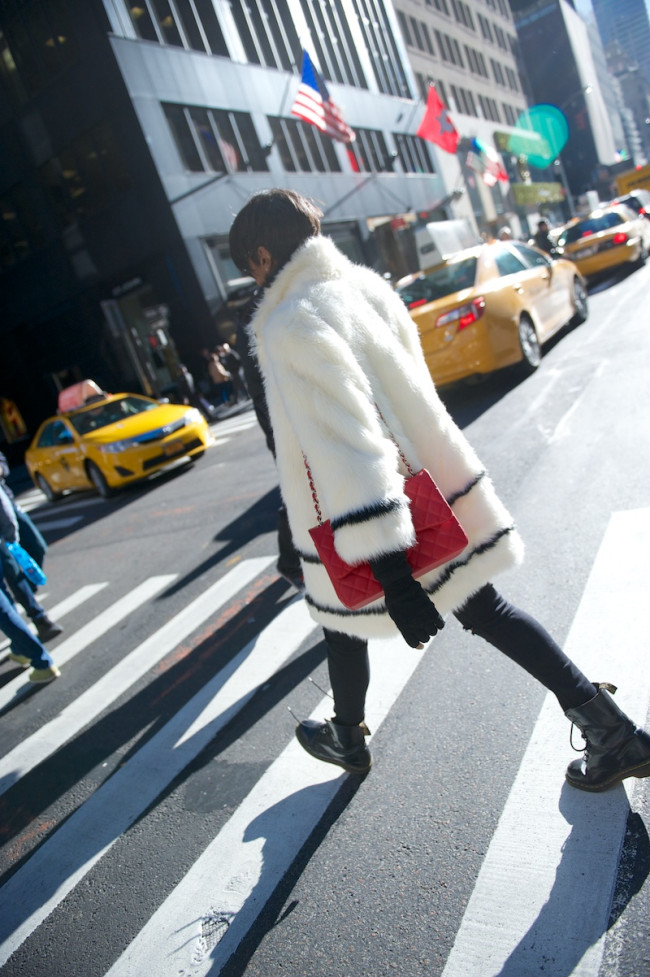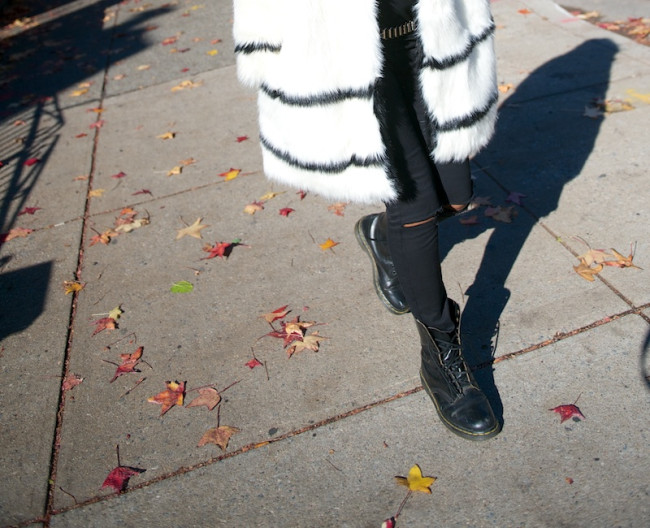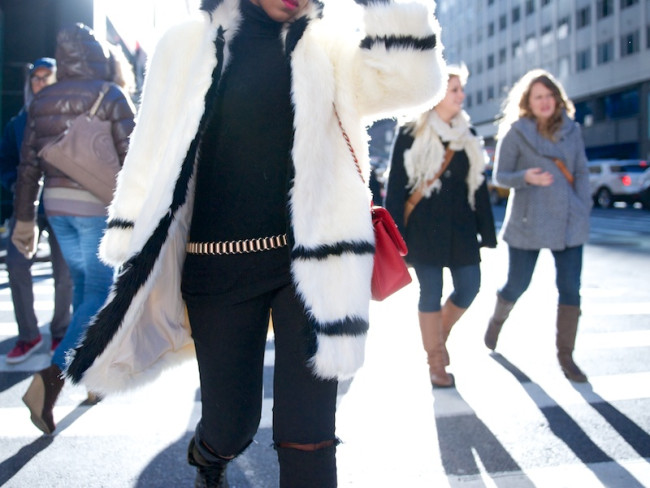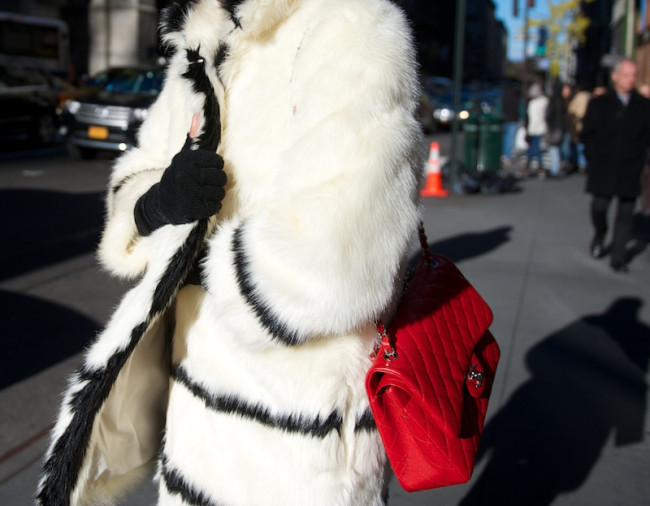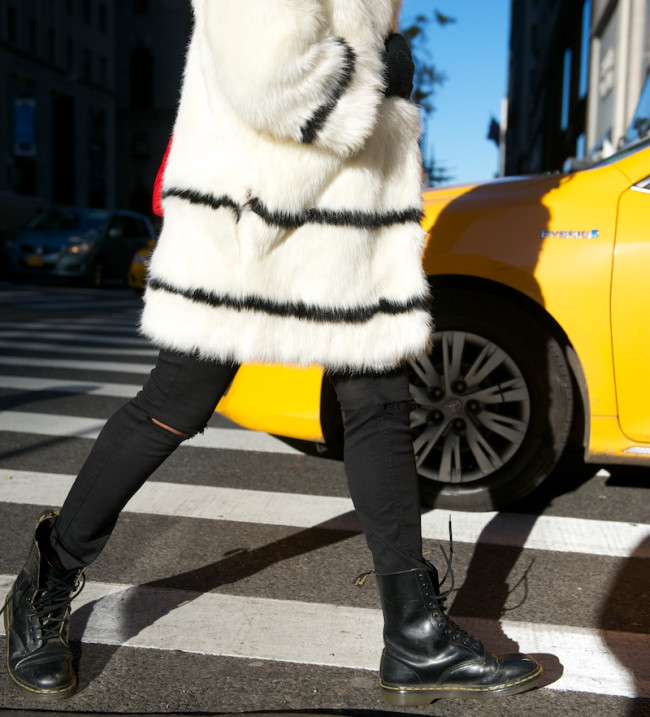 I wore the giant yeti about two days after I found it. I actually remember when it first came out last winter as part of H&M's Paris collection. I loved it then but didn't cave on it. Thank God
I waited
forgot about it. The stripes remind me of
Shrimps
.
Michael and I went into the city to get the iPhone 6 – hence the fifth avenue location. My iPhone 5 got stolen on the cruise that we went on a few weeks ago so I needed a phone. He didn't need one but he's an Apple nut case so nuff said that he got one too.
It was bloody FREEZING yesterday (as it is today) so it was a good test for the coat. I wore it with all black and the red Chanel.
Obviously I can't link you to the same coat but below I found some more online that I like – plus don't forget that best faux fur coats post I did earlier this week.


ps. I'm thinking of getting back into more personal videos.
Click here to see one I just made and click subscribe if you vote for me to keep doing them.
Similar faux furs: