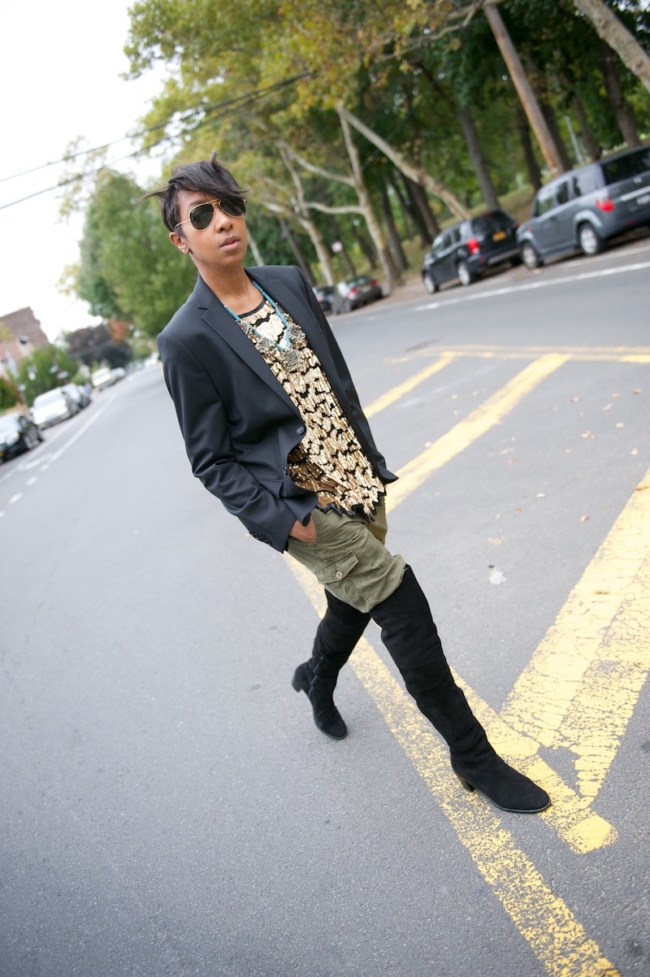 The best three things about November: coats, jackets and boooots.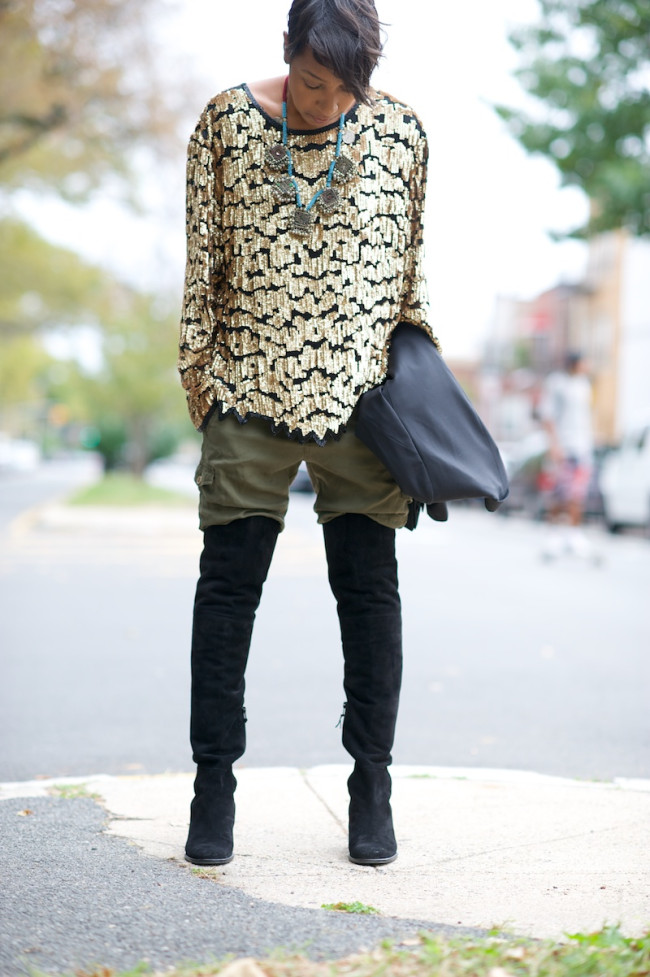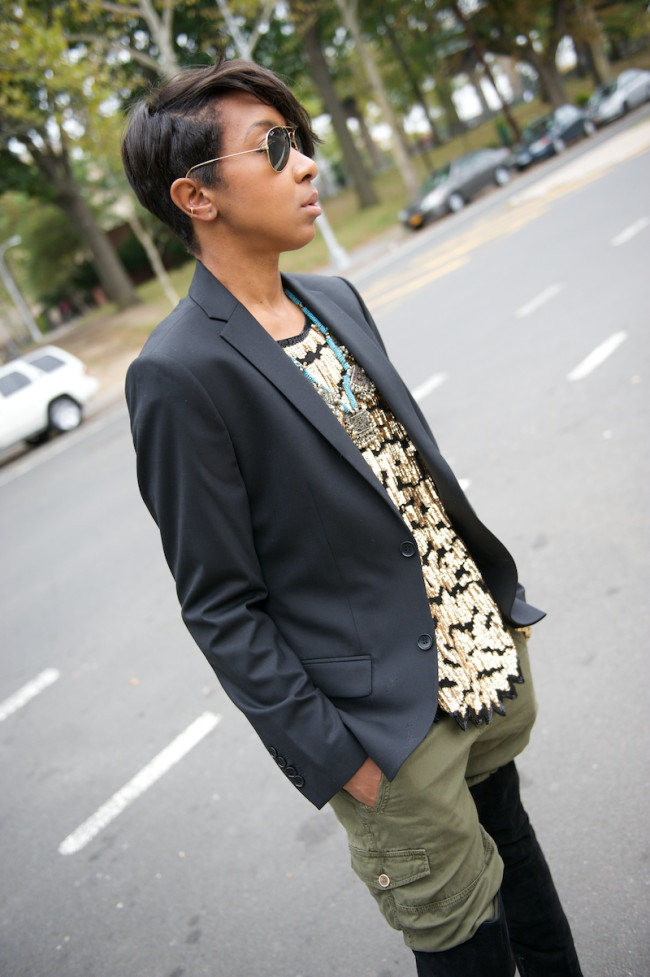 Normally tall boots are seen over tights, leggings and under skirts but I like the idea of wearing them
over
thin combat trousers – it makes the boots more casual. The jacket is part of a mens suit I showed you
a couple of weeks ago
.
This gold sequined top is not going ANYWHERE. I swear sequins are meant to be worn casual.
For more tips on how to wear vintage read this December post.
Cool over the knee boot finds: