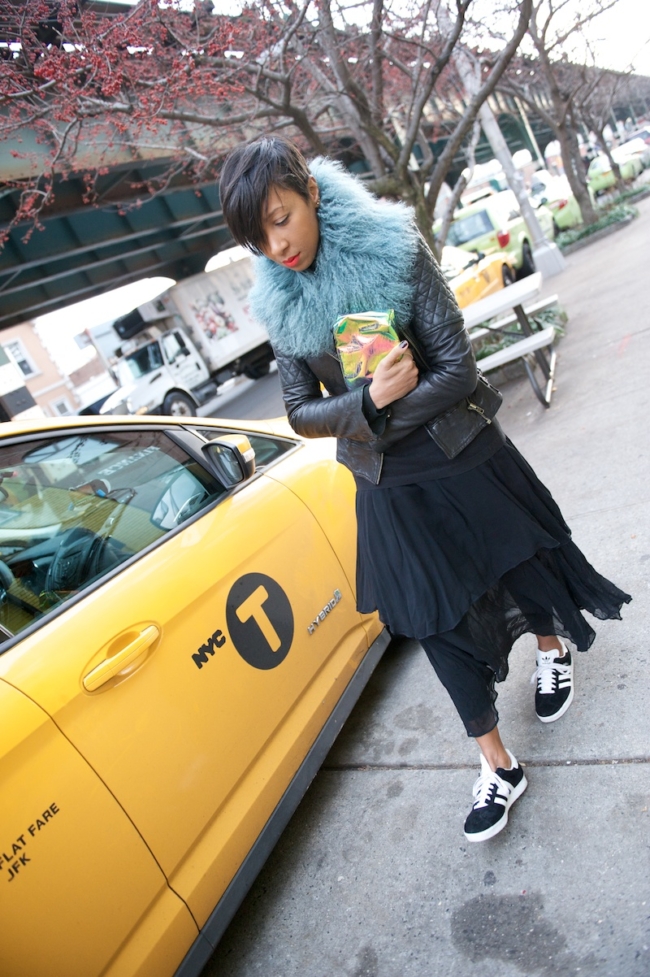 And just like that Christmas is over. I'm relieved to be honest. The hype leading up to it was relentless!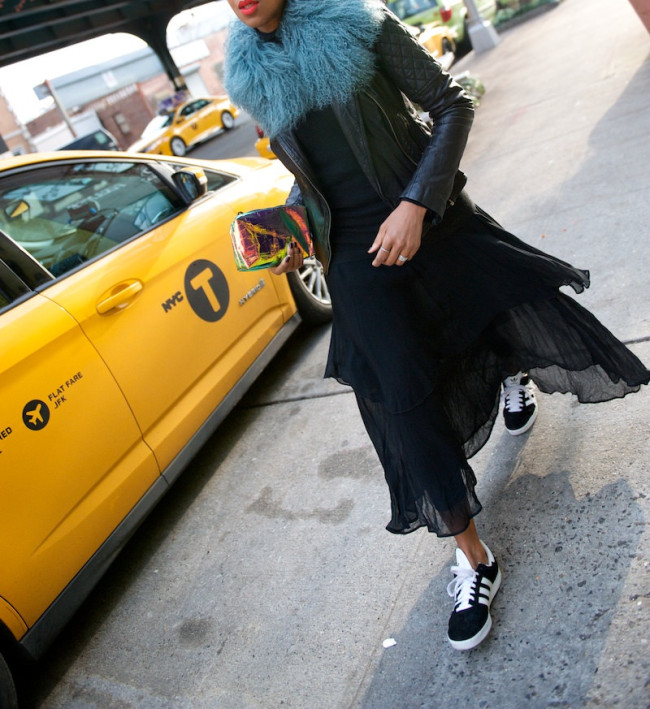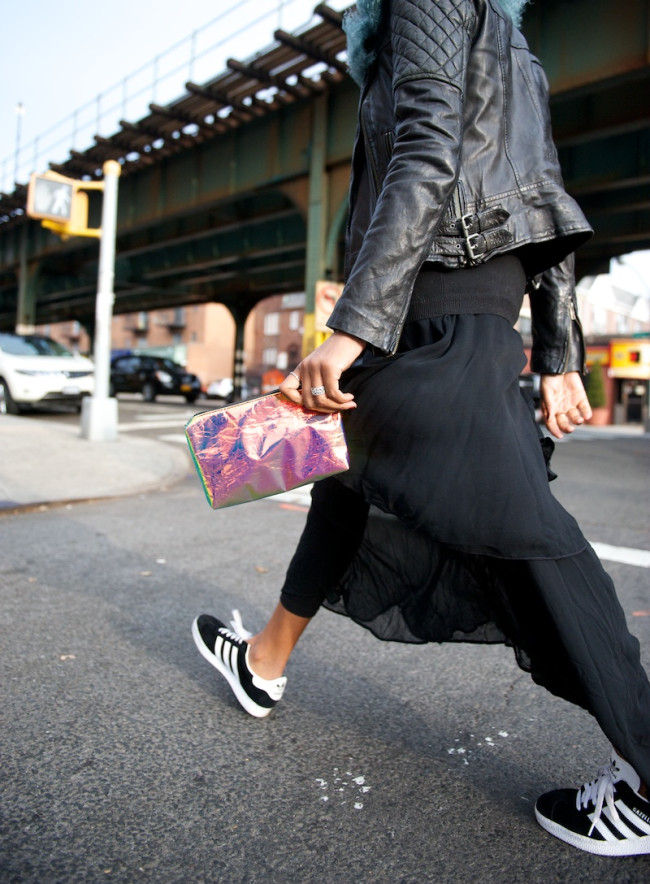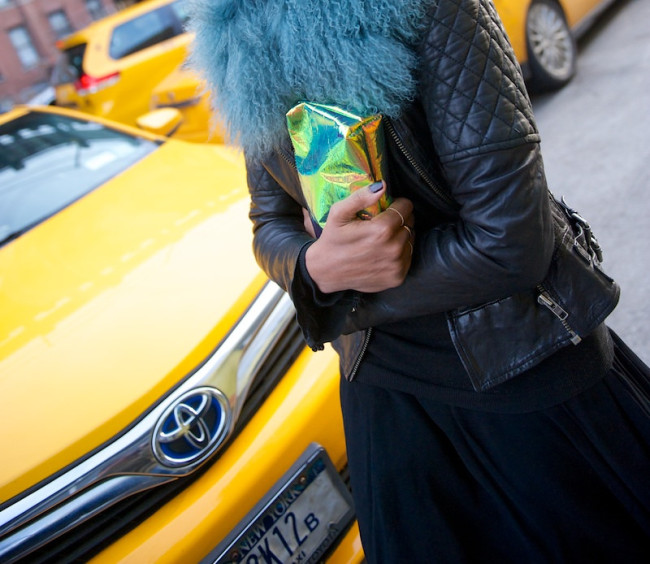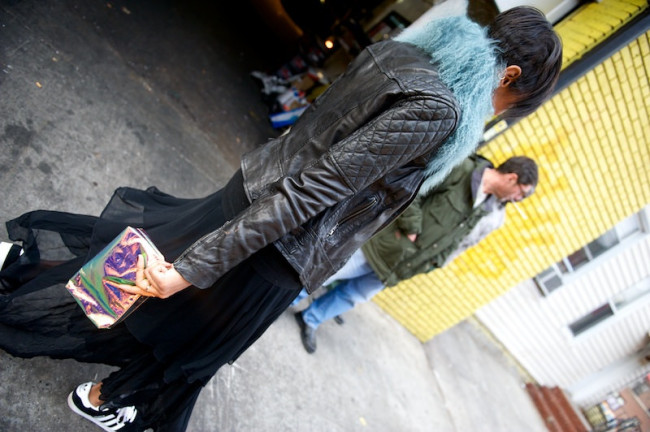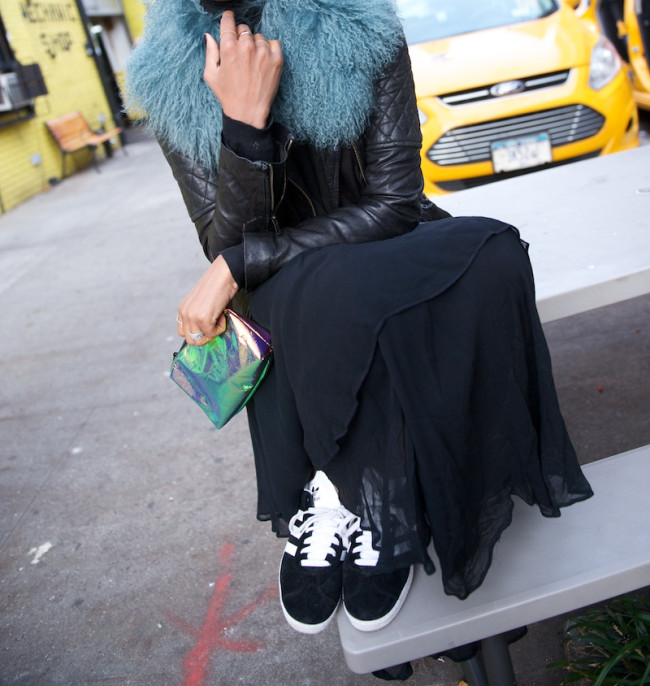 Jacket: All Saints. Dress: Second hand/thrift. Polo neck: Zara? Trainers: Adidas. Iridescent Make Up bag: Topshop. Mongolian stole: Random.
We spent Christmas indoors binging on Game of Thrones in between picking over a roast (a handful of things I actually cook). In between I talked myself out of
these brogues on sale
and
these Acnes
while planted on the sofa with the laptop.
God knows why I'm looking. No I do. It's the bloody Boxing Day sales.
Net A Porter
needs to fast forward to clearance already unless 70% off
is
their clearance? Enlighten me. Actually don't.
The Adidas trainers continue to be stuck to my feet. This time I wore them with a long sheer dress winterized with leggings, a polo neck on top and the All Saints leather jacket.
Try it: