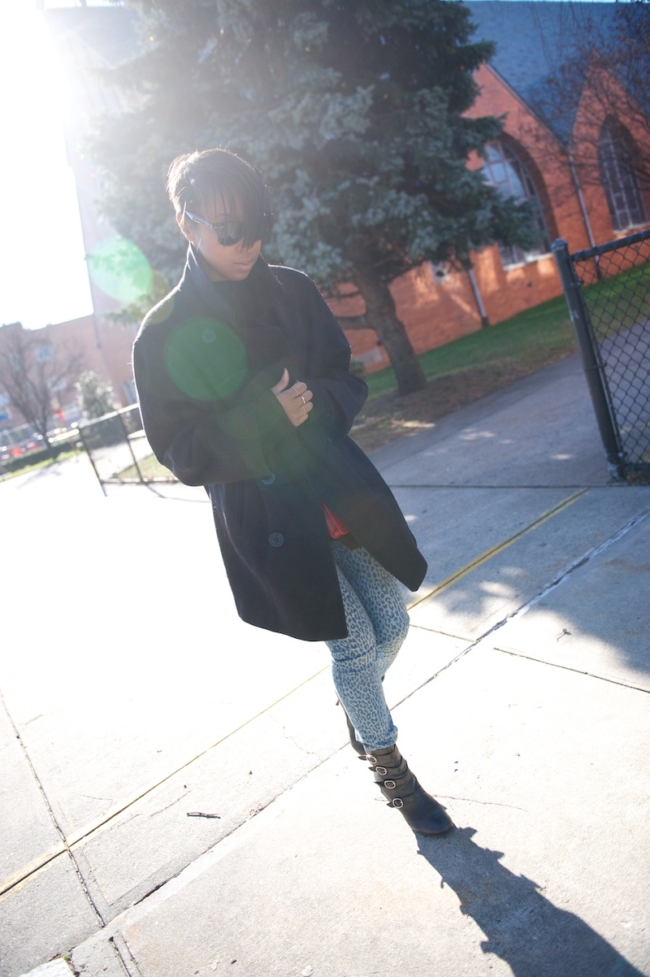 The day before yesterday in an oversized coat and slim jean.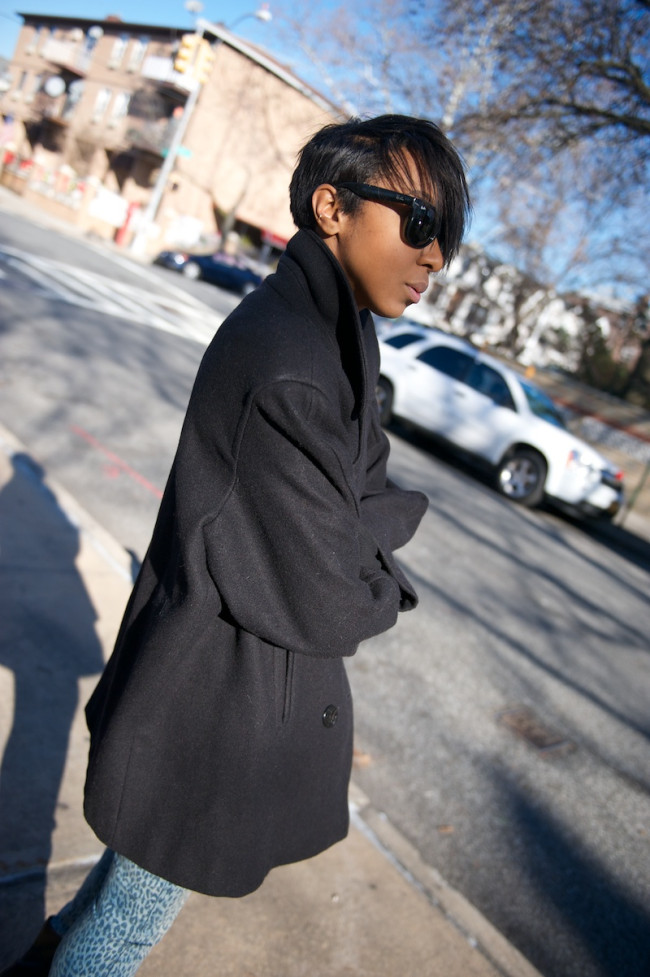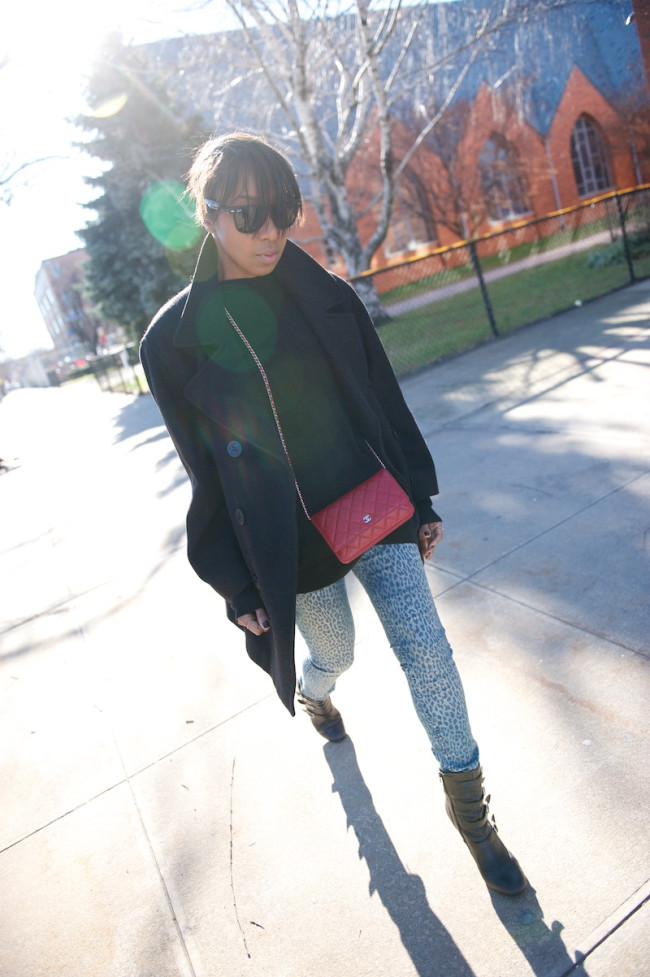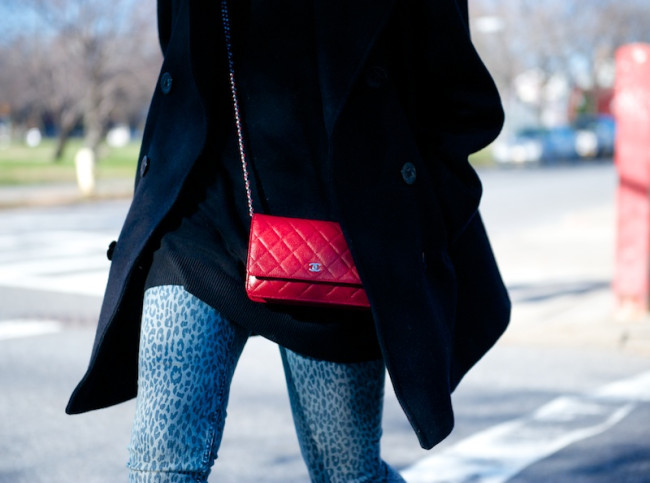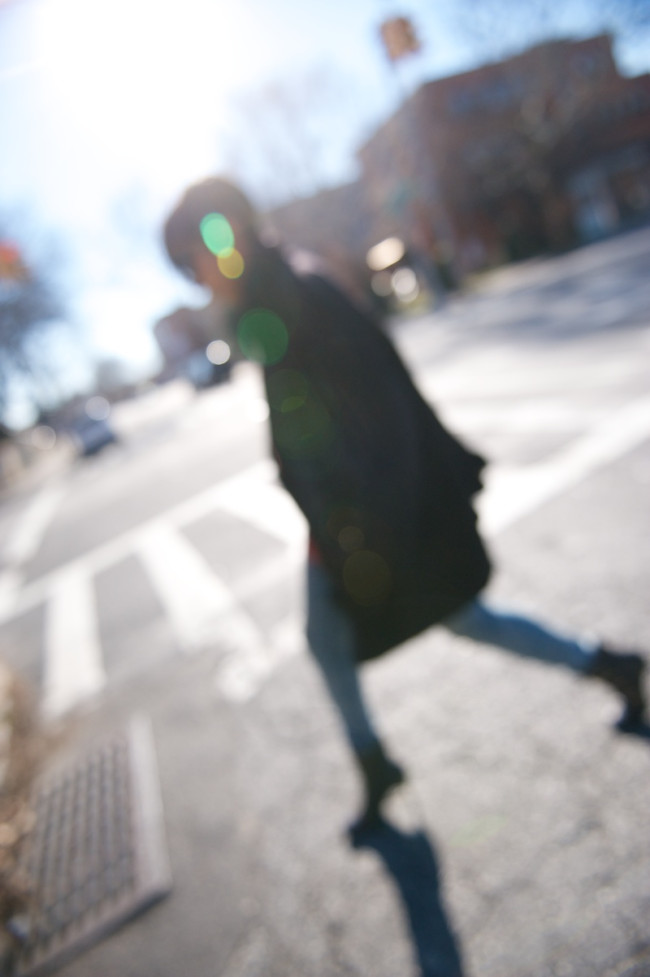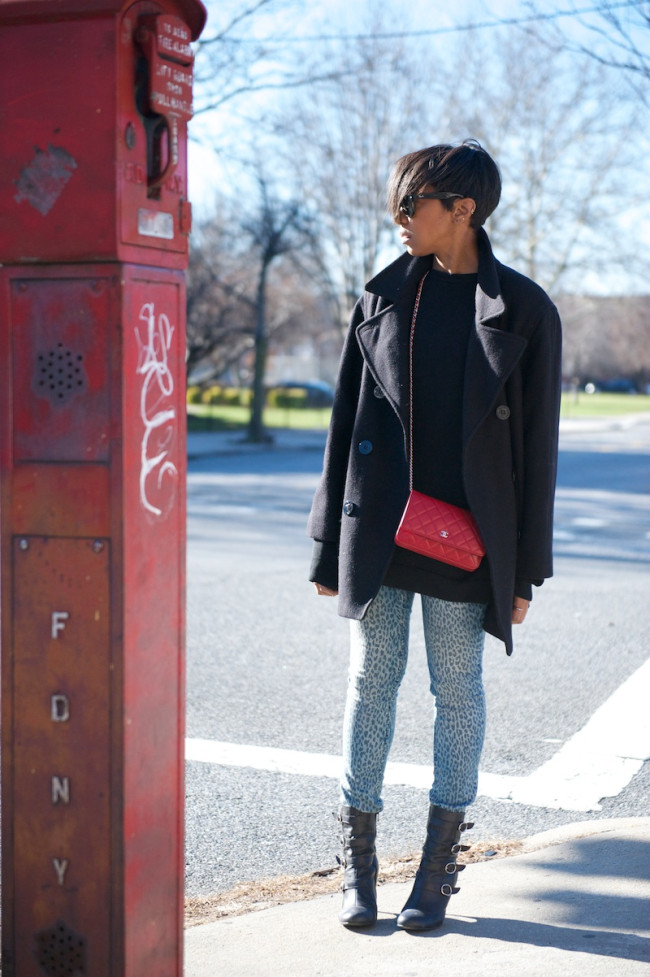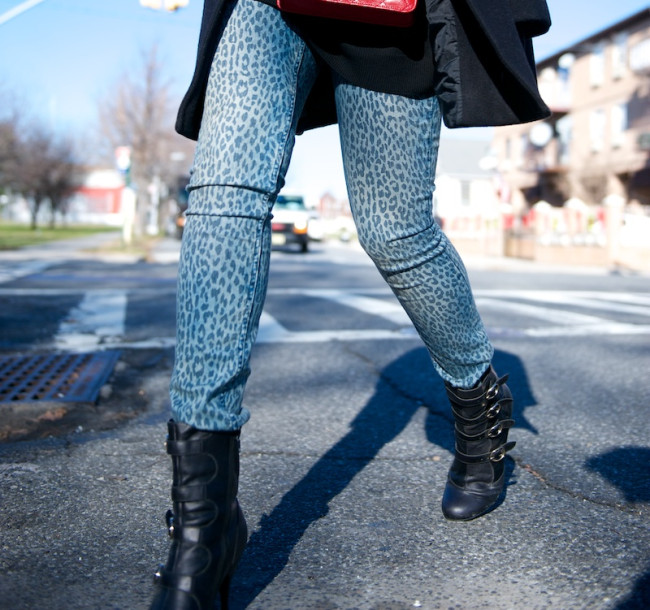 This is the winter equation that I rotate back to every year hence the love for this large peacoat found a year ago (two new coat finds are on my
Instagram
!). I haven't even
looked
at the label to know what size this one is nor do I care. It's big. Heck it's not big
enough
. You saw the
old mans coat post
to know. Hmmm that cooaaat…Homer like voice.

These bright colored leopard denims paired with a little red and old buckle boots reminds me of Patricia Arquette from the film True Romance. She was all rock but done in full crayola.
Try it: