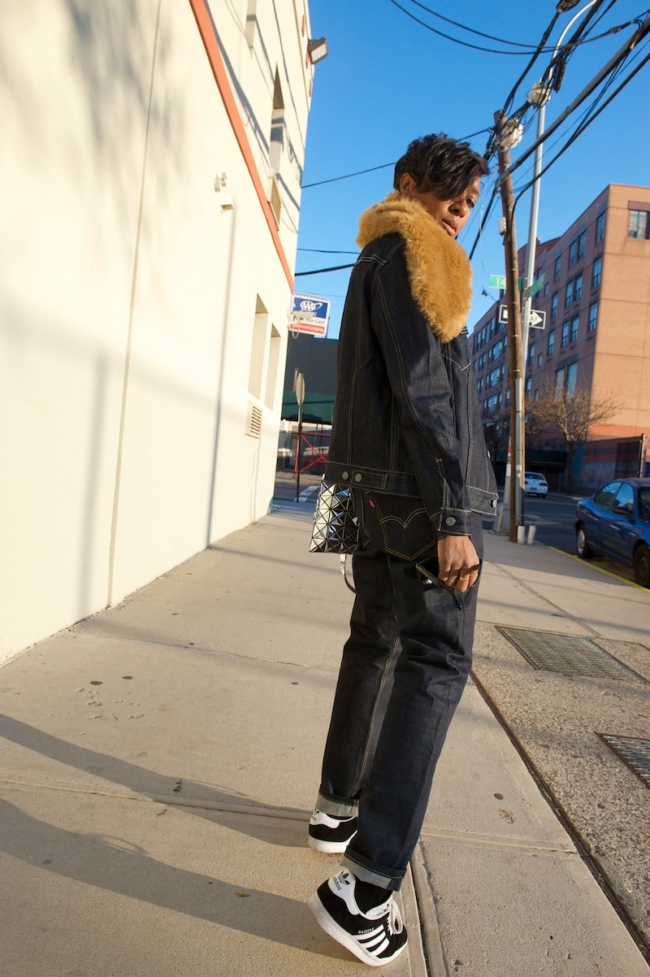 Yet again the men's section kills it.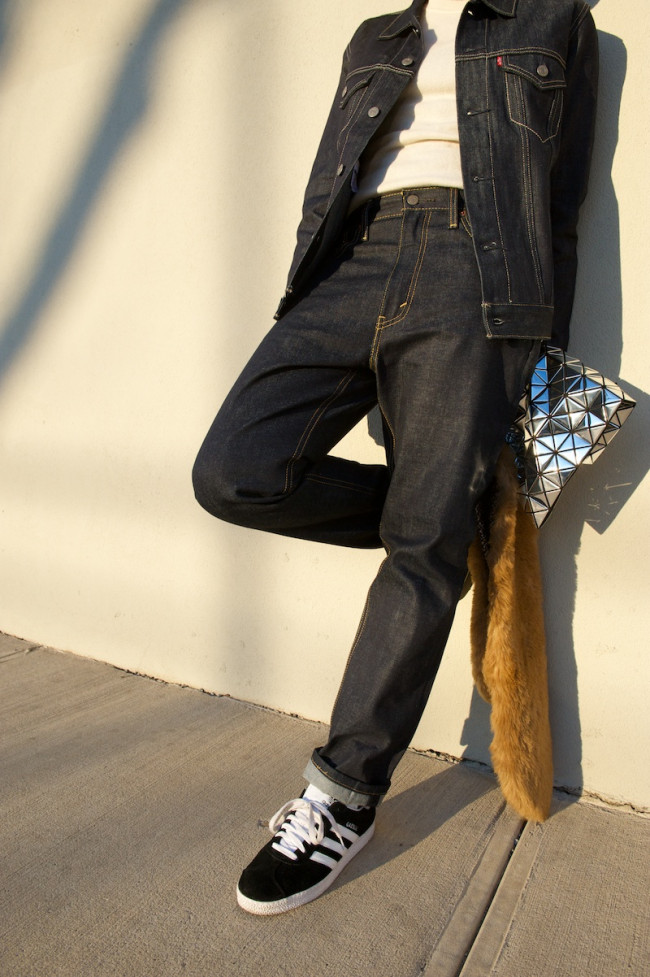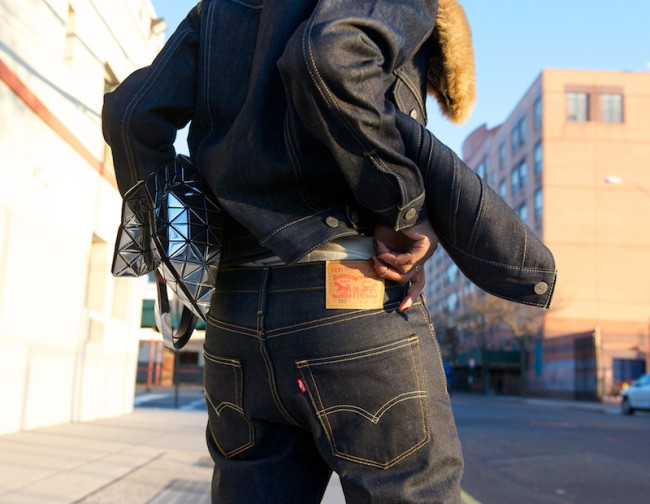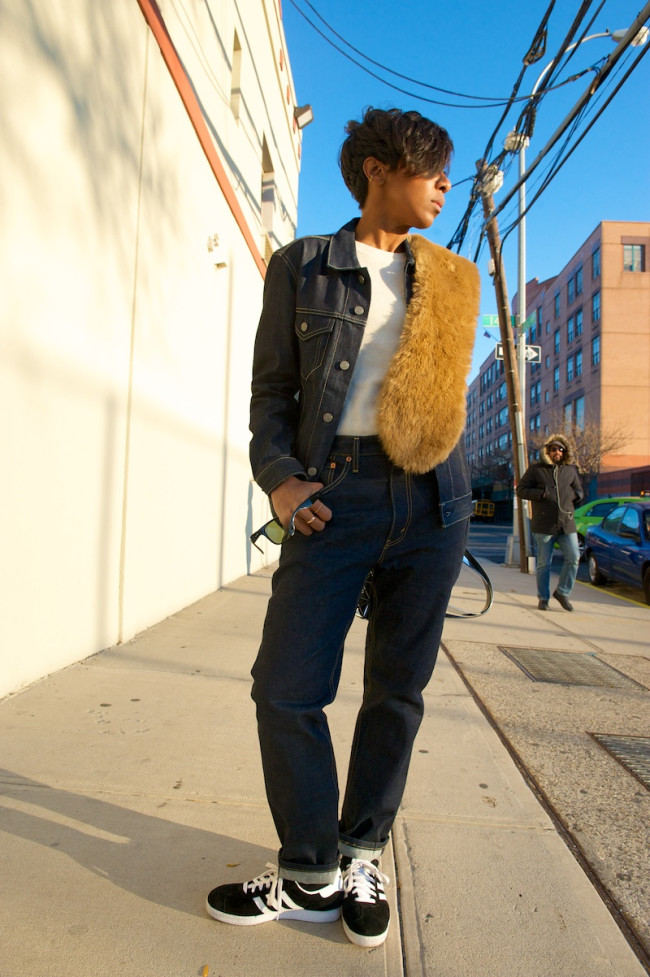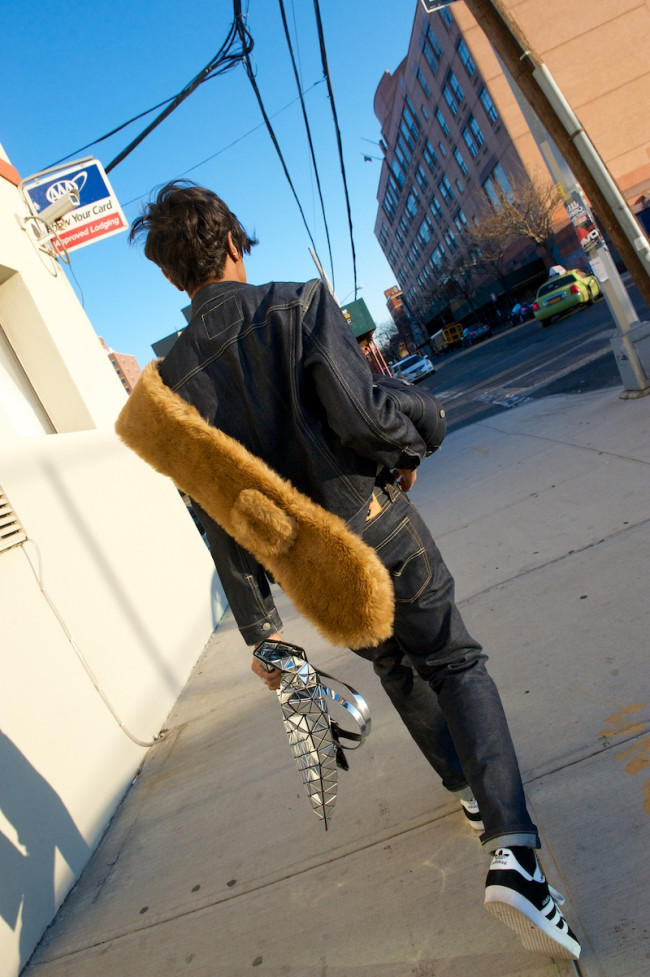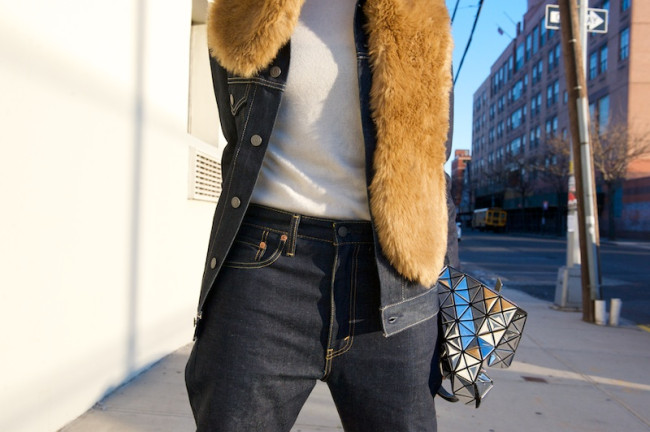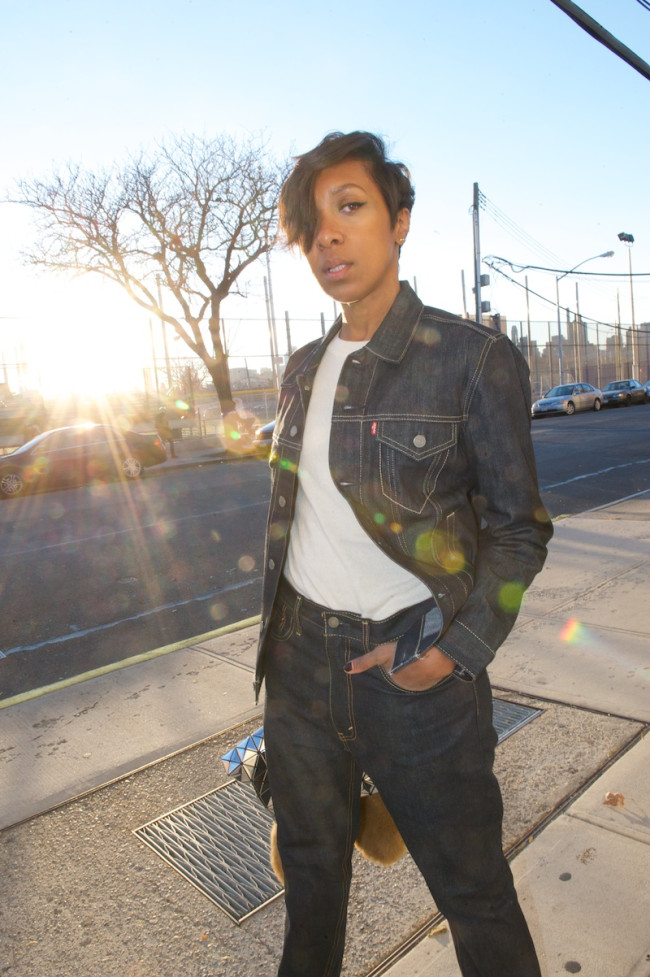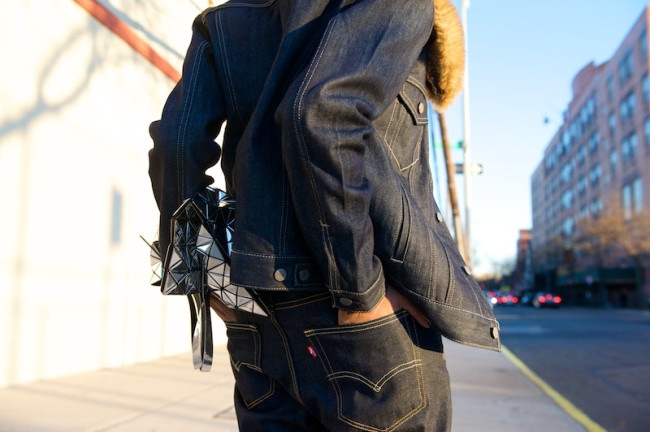 I went into Levi's and gravitated towards the dark rinse from this men's denim jacket and straight cut jeans.  I got the jeans a size or two up to make them more of a drop crotch and cuffed them to taper the leg.
This is my take on
a denim suit
and a change from the usual skinny ripped jean.  Bonus: the denim is stiff and I want it to stay that way.
Next time I'm doing this with heels.