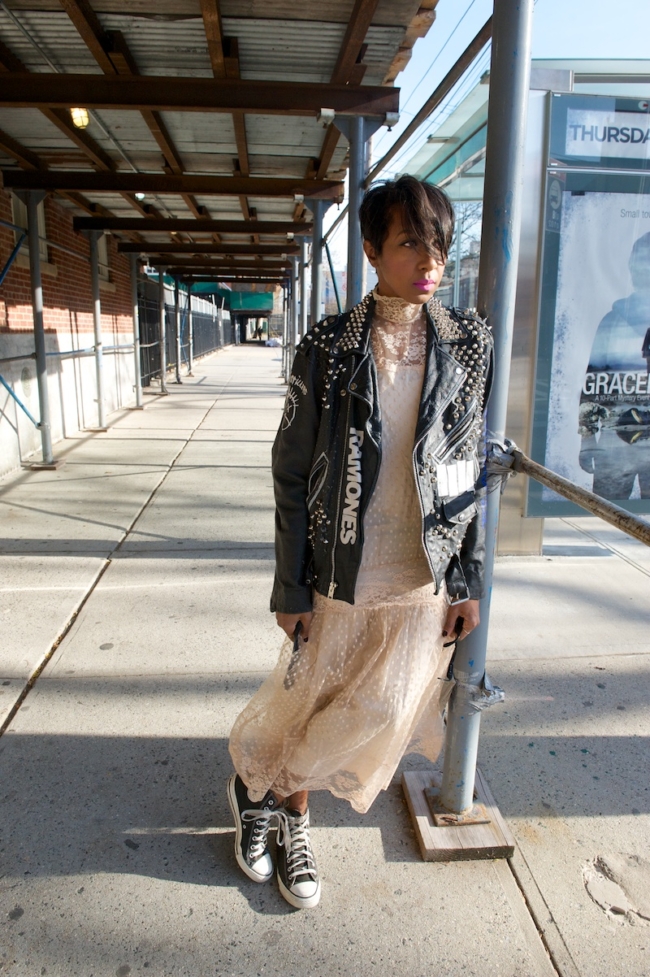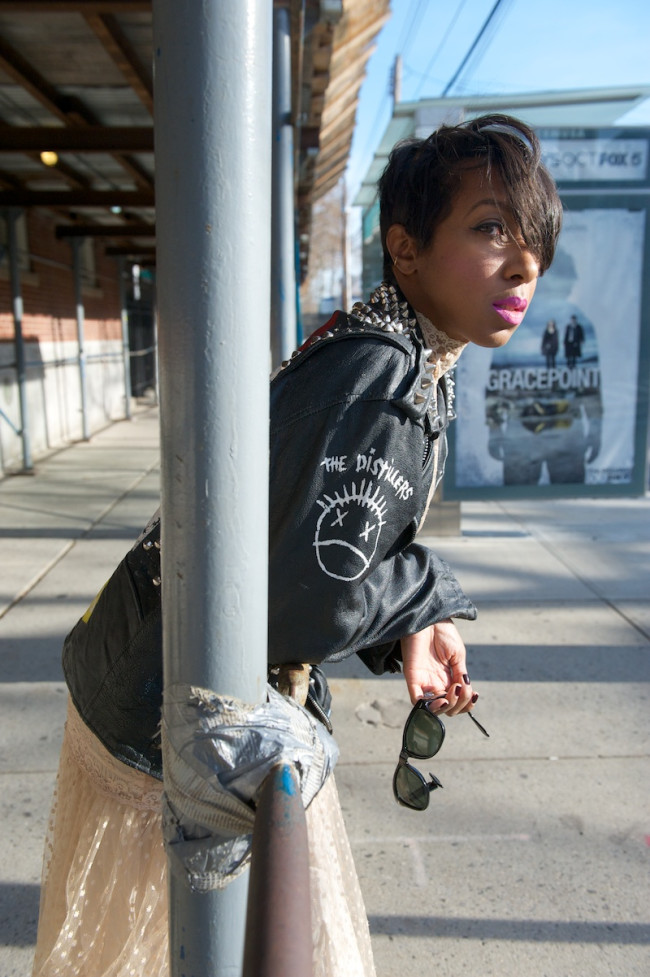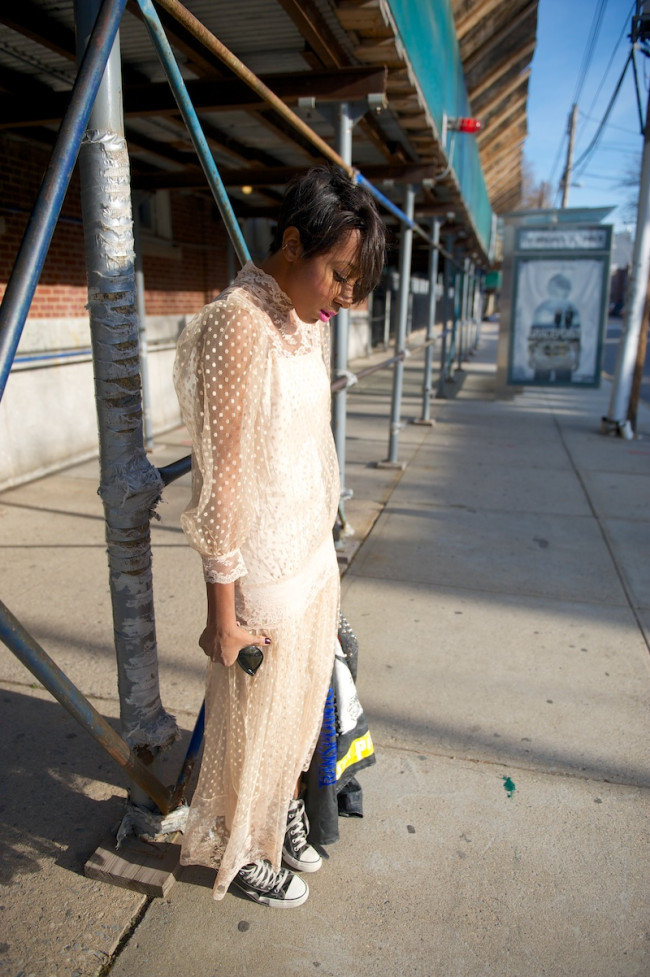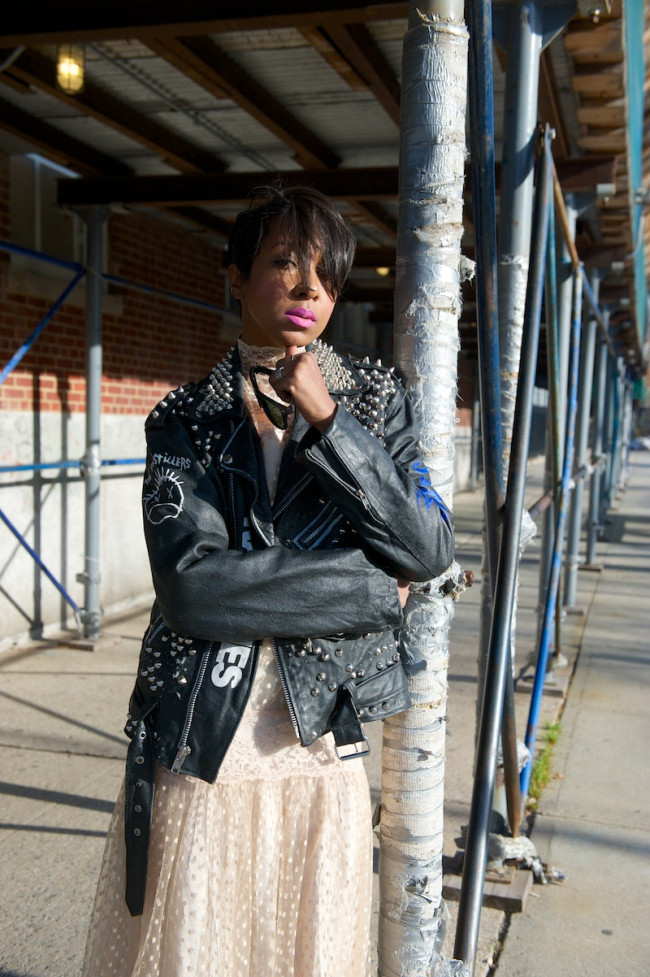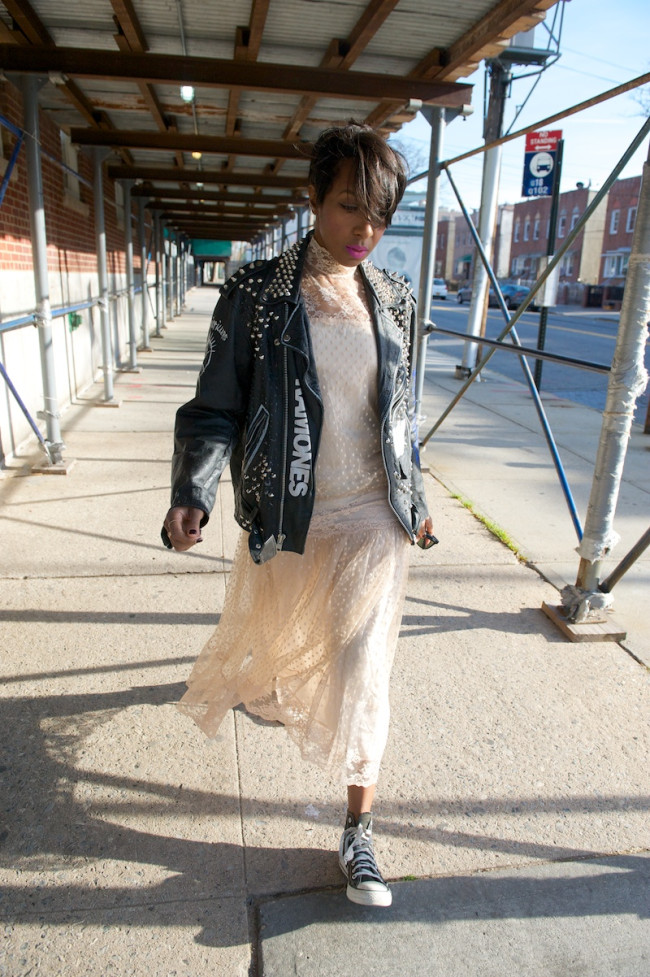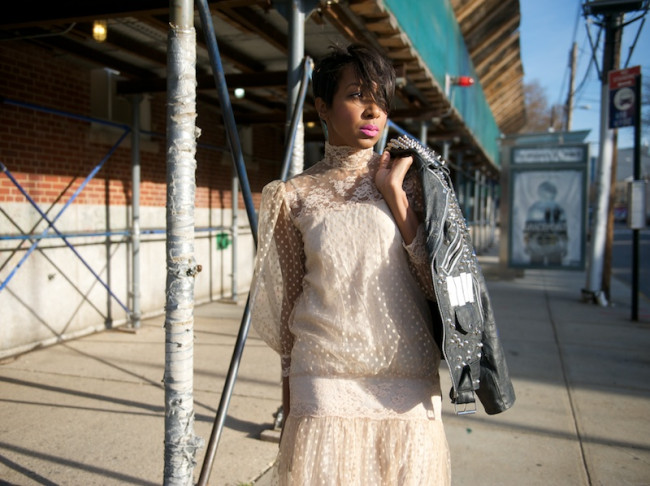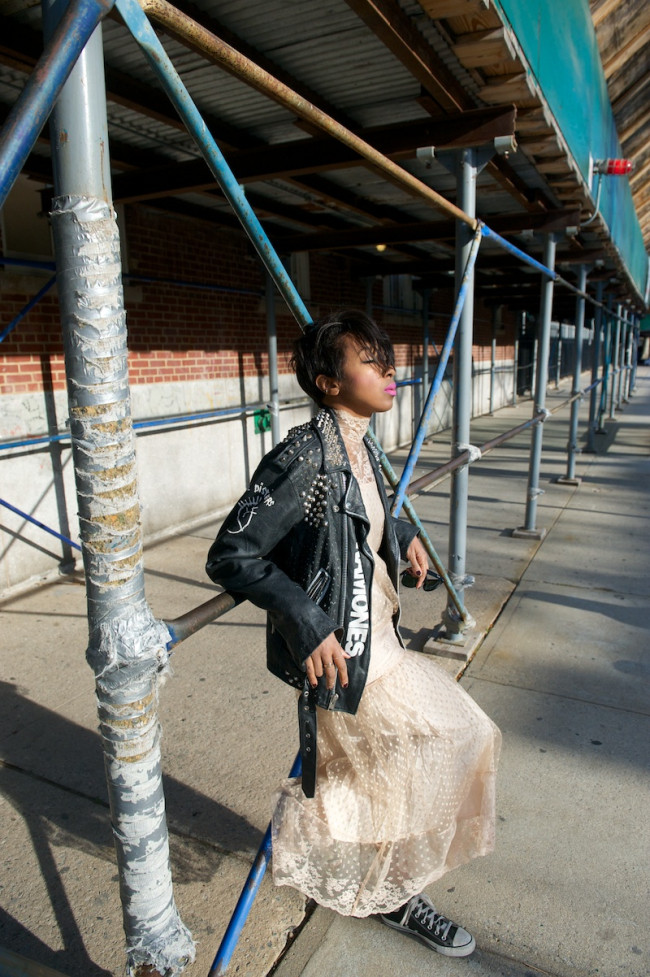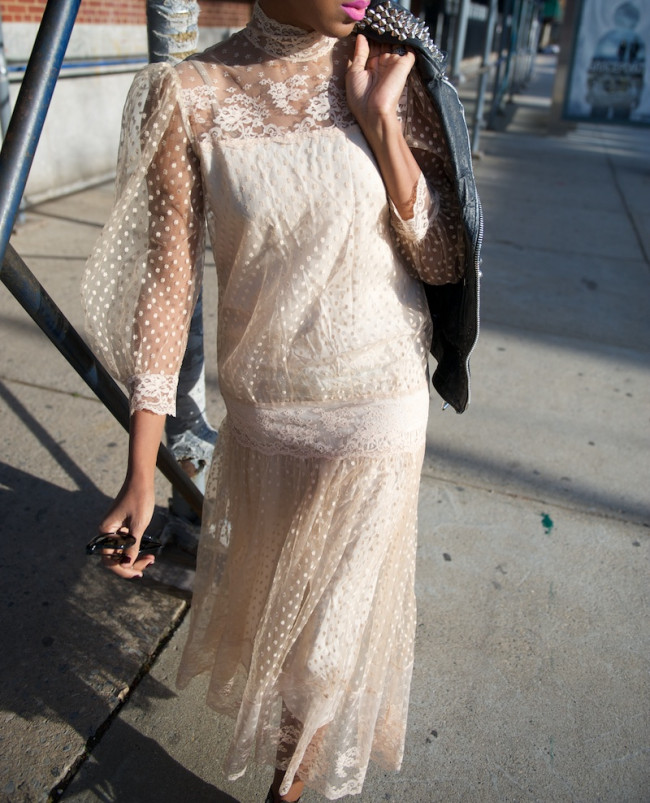 Dress: Beacons Closet in Brooklyn. Not the same but damn Free People. Jacket: Vintage. Shoes: Converse. Shades: Ray-Ban Foldable Wayfarers. Lipstick: Wet n Wild 'Dollhouse Pink' (love it)
I came THIS close to cutting off the sleeves on this dress found a few weeks ago but I can't do it.

This is the one time where mutton sleeves gets a pass.
Where to get this or similar: