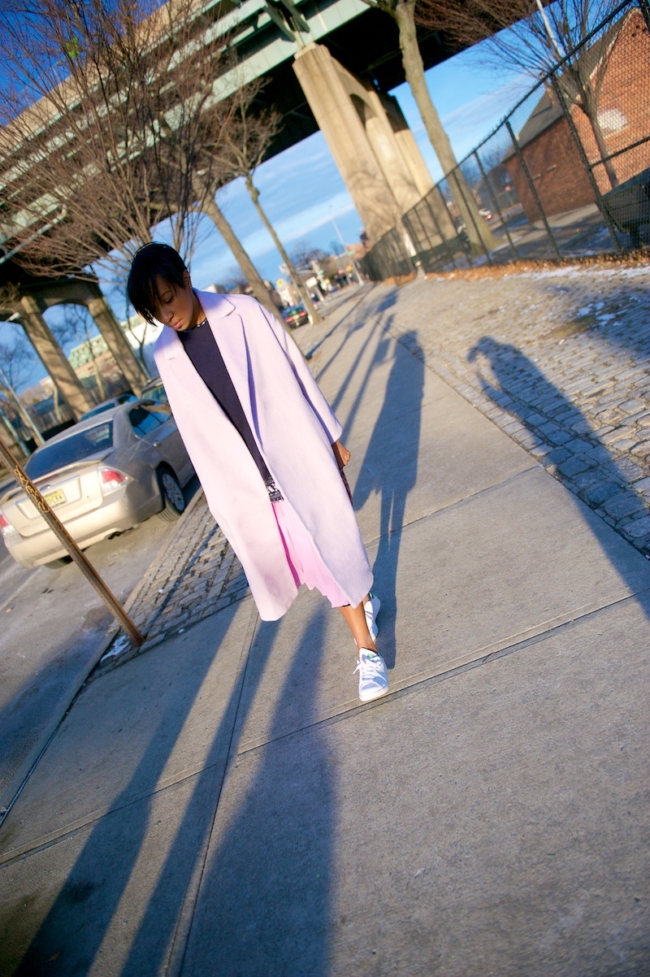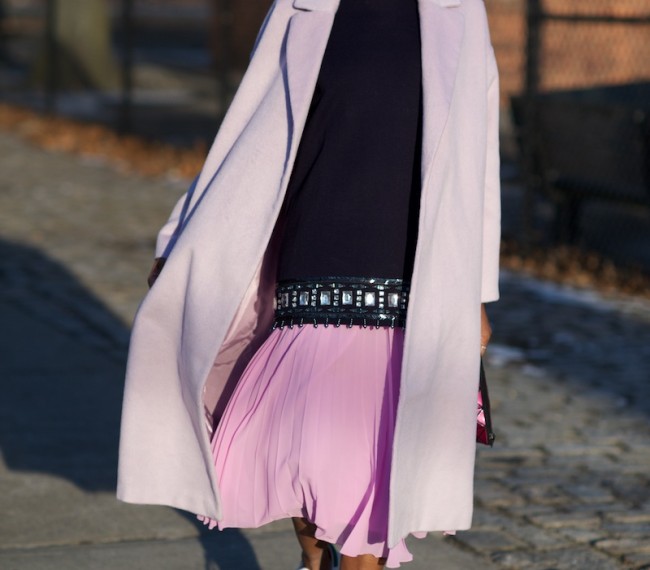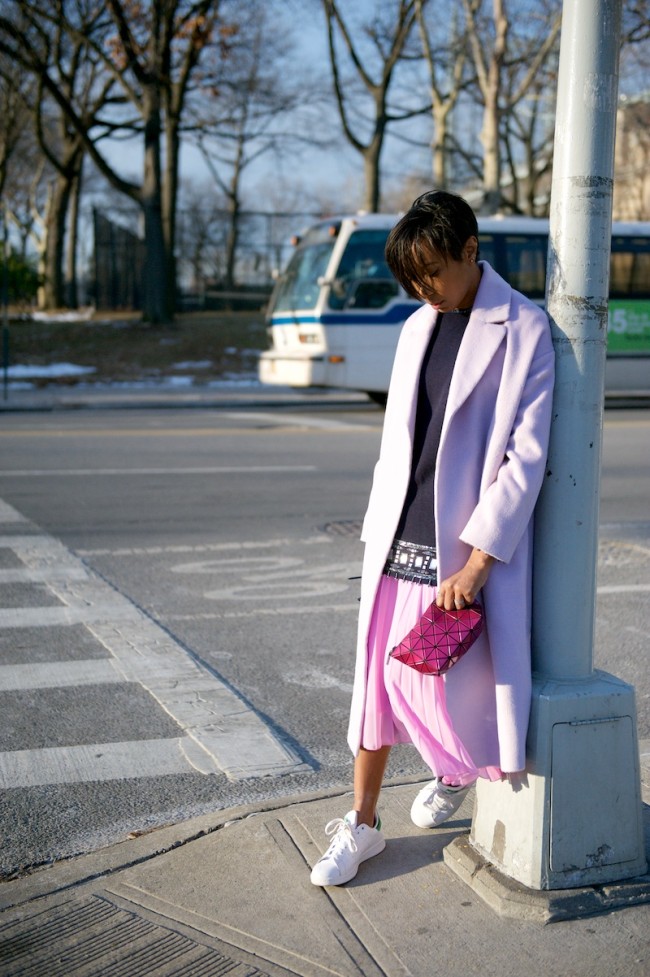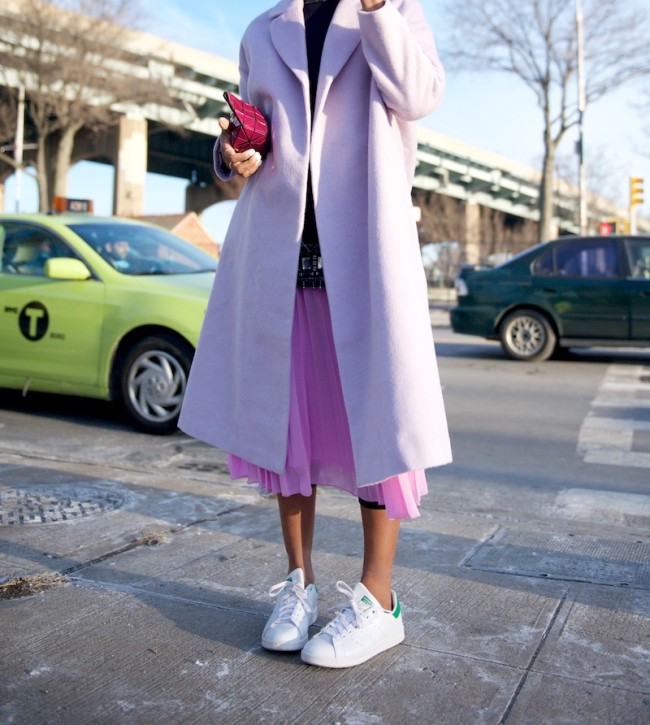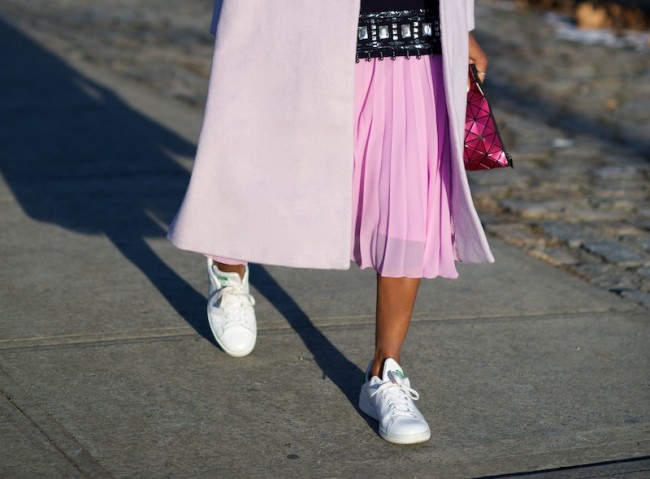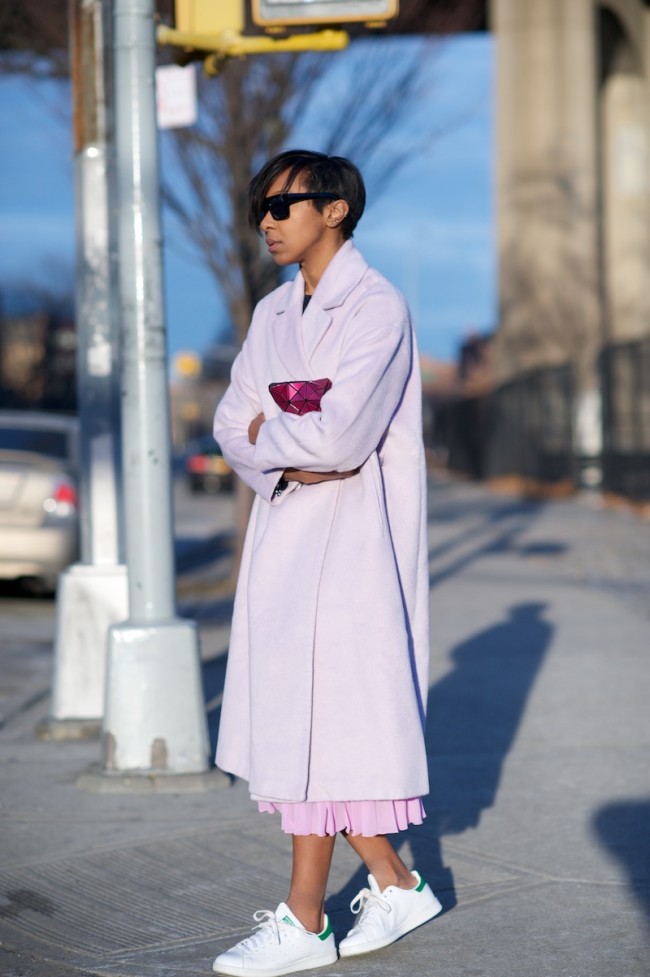 Coat: Asos (on sale). Beaded dress worn as a top: Vintage. Skirt: Asos (on sale). Pouch Bag: Bao Bao Issey Miyake. Trainers: Stan Smith. Winter leggings (worn under skirt/just seen): American Apparel. Sunglasses: NY street vendor
These photos were taken right before getting back in the mini to drive over to a friend's home in Long Island. I could've worn knit tights but hate how they looked with this, so I wore winter leggings under the skirt instead. They're life savers. I do that when I want to wear a skirt and avoid tights. Exposed ankles are ok with a car ride.
Another problem solver is layering a dress over a skirt – esp a shift dress because they're so straight up and down. Most knit tops don't have that structure or length. Let me know if you try it. It's one way to winterize a dress. Another way is in this post with a polo neck.
ps. How ridic is this lilac wool coat? Obviously it'll work in spring but wearing it in winter feels less expected and less cloying so why not?