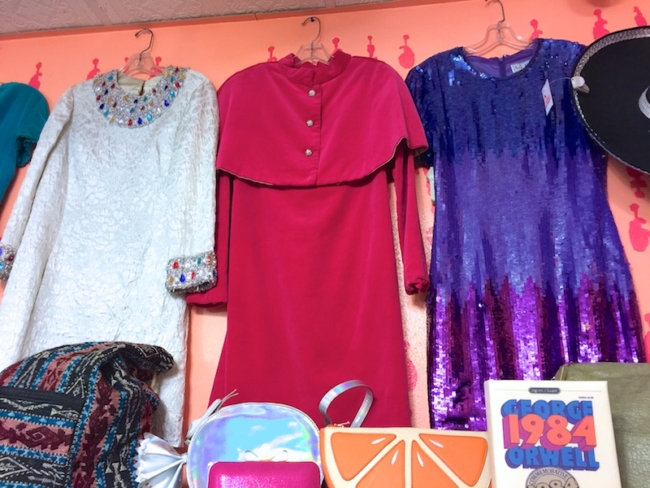 …. because I'm in New York and Michael's on Magazine Street in New Orleans which means only one thing: Text Shopping. Ok let me explain:
So he's in New Orleans alone for a week. One day he's at a bar directly opposite one of my fave little shops in New Orleans called Funky Monkey. Read more about that shop
here
. Him being so close to that shop was torture. I'm in New York curled up on the sofa and he's in striking distance of Funky Monkey – I can't take it. I ask him to pop in and text me some photos of their things. What the heck he can only say no. I lay on the heaviest British accent:
Perleeeeeeasse??
He says okay. Victory!
First up was the above ivory dress he texts to me that has my jaw dislocate and fall open. I wanted it and he tells the assistant.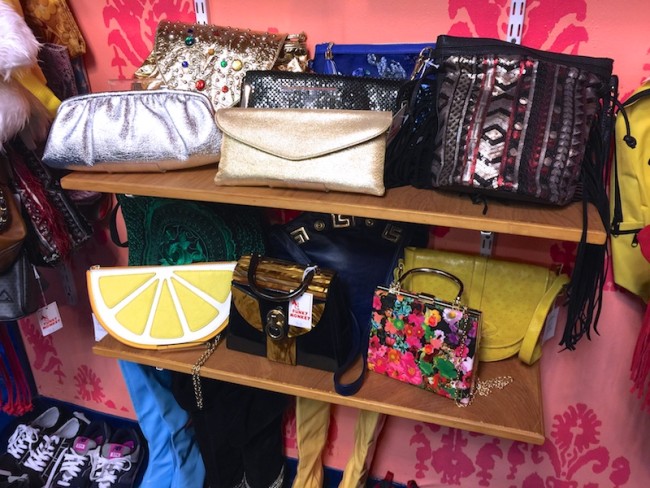 Next were these amazing fun bags that he texts over. I'm really into small top handle bags at the moment so you can guess the one that caught my eye.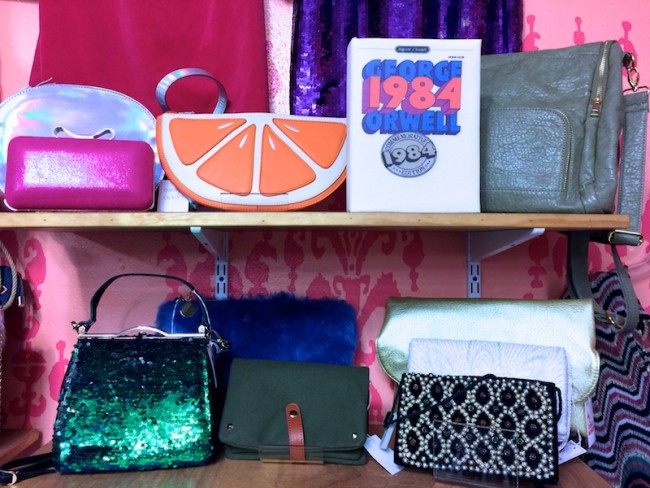 He also texts me this photo and again my eyes went to one bag. Actually they went to two but I wasn't convinced enough on the beaded one bottom shelf far right to pull the trigger. Again he tells the assistant who by now is wondering who is this wife who gets her husband to 'Text Shop.'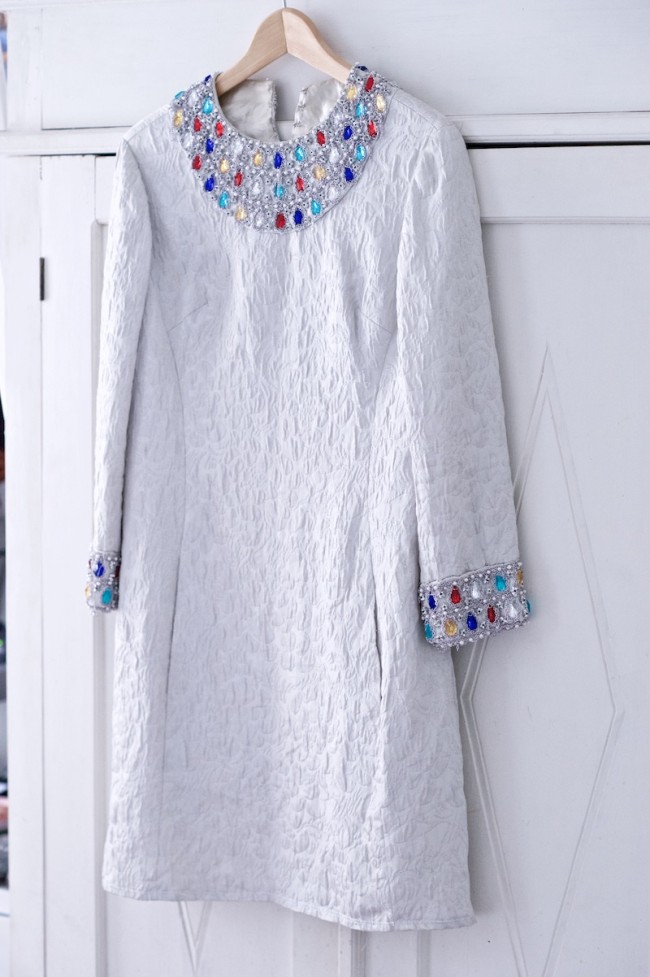 Fast forward to this morning and I 'help' Michael unpack his suitcase, pulling out the dress and here it is! I had the assistant measure the hips for me so I could make sure it would fit and thank God it does or so help me I would've dieted my a** into it. Surprise bonus: it has pockets. You know how I feel about pockets on dresses.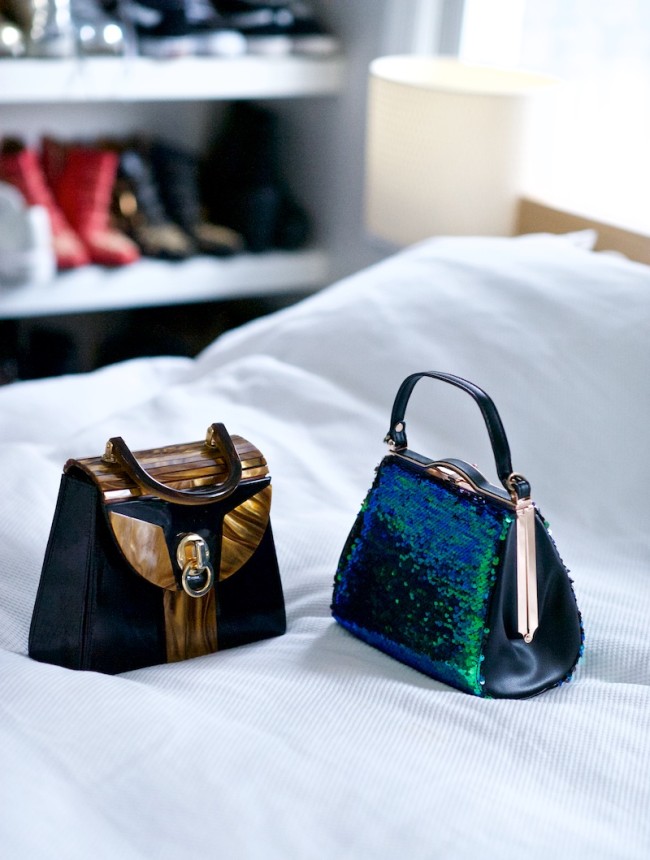 Here's the two lady bags. As I said earlier, I am going through a top handle structured bag phase. I LOVE the two toned black and brown one. It reminds me of something Prada or Gucci would produce.
ps. I still regret not buying that coat with the bird design on the back from Funky Monkey last year:
Check here for the photo
….
pps. The assistant wants to meet me when I'm next in New Orleans.