This was yesterday after a trip to new to a vintage shop that I clearly need to add to my growing shopping guide. Note the dress. Imperative for try ons.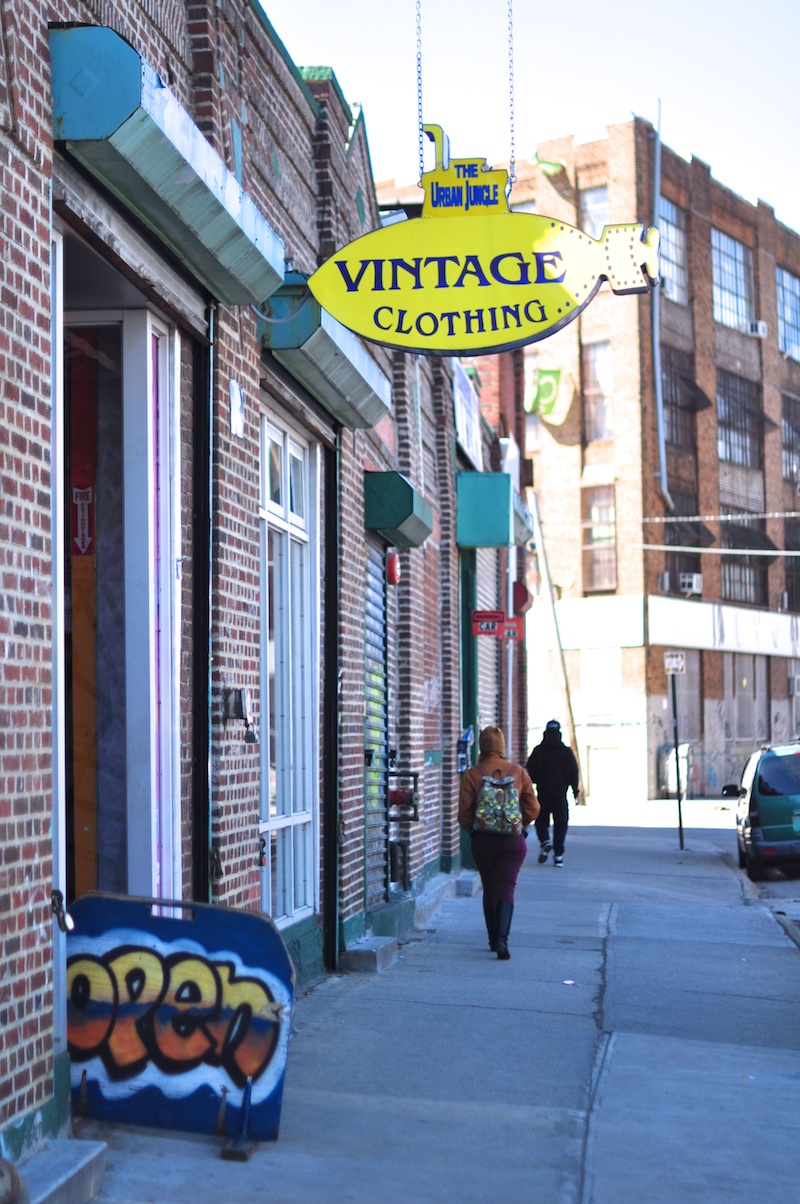 So I drove in the mini to an industrial area in Brooklyn (thanks iPhone GPS). I parked outside and here it is…..*clouds part angels sing*
I should've taken a panoramic shot to really capture the size of this place. I arrived at noon when the doors opened. It was so quiet in there which really felt weird because I on the other hand was so psyched to be in there I wanted to run up to that girl wearing a hat, grab her by the shoulders and yell "OMG I cannot believe that I'm in here!"
I saw these killer boots as soon as I walked in. Wood stacked heel, chunky brass zip, caramel leather. Ugh. Perfect. They actually fit me but I am sending them to my mate in London who keeps telling me that the vintage over there isn't half as good anymore as it is in New York. Paula look out for them.
I tried these on and ended up buying them. I think they were $20.
The boots stop just below the calf which is the perfect shaft length for long-ish dresses, skirts or culottes. I also liked the thick high-ish heel.
I also like how slim the boots are on the leg and the toe is narrow but not witchy.
You know how I feel about perfectly imperfect leather jackets. I left with this one.
Jacket: Vintage. Dress: Second hand/thrift. Boots: Urban Jungle. Bag: Celine (pre-owned). Shades: Ray-Ban. Scarf: Zara
The Celine box bag has been on my watch list for about two years. I caved after finding this pre-owned one.
By the way you can walk around Urban Jungle pulling a cart on wheels behind you like at a supermarket. Brilliant.
Check my
Instagram
for a photo inside the place.