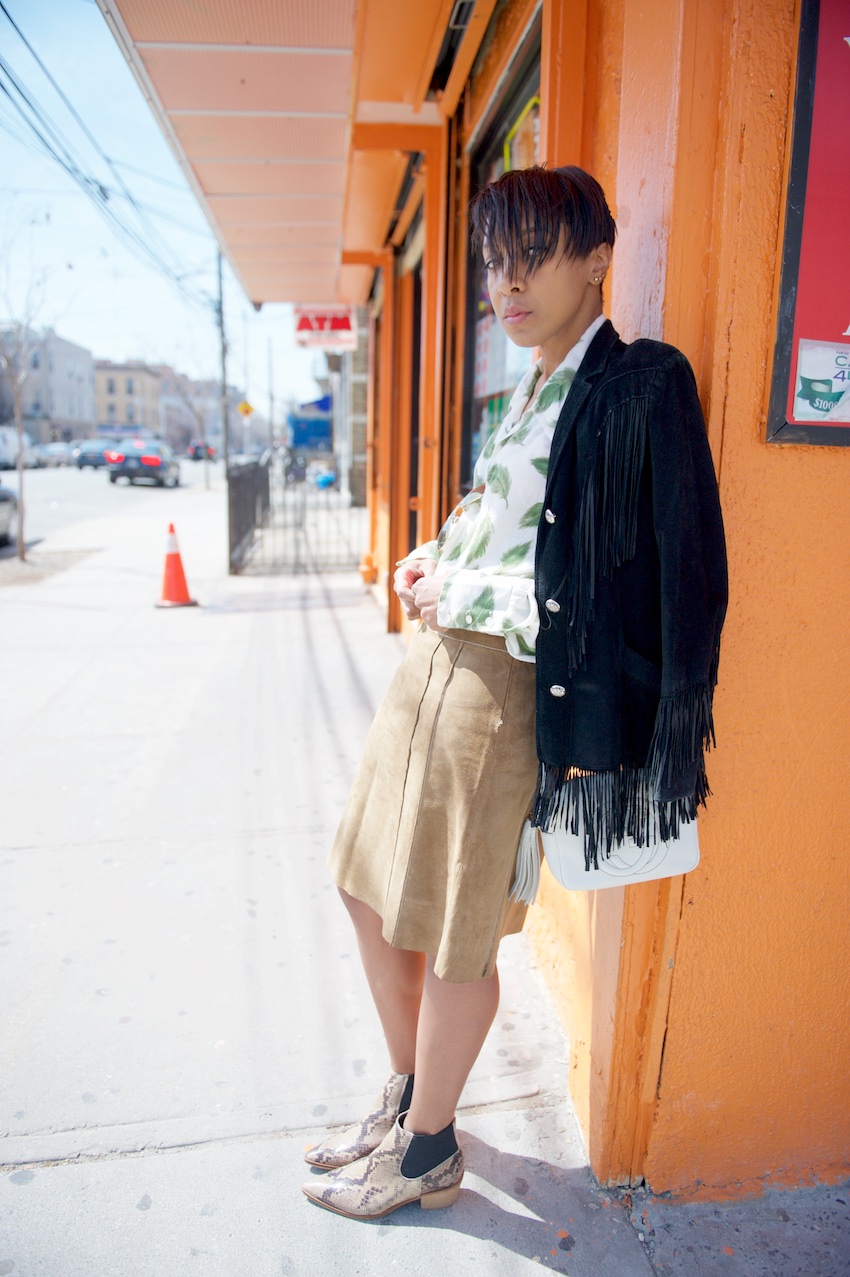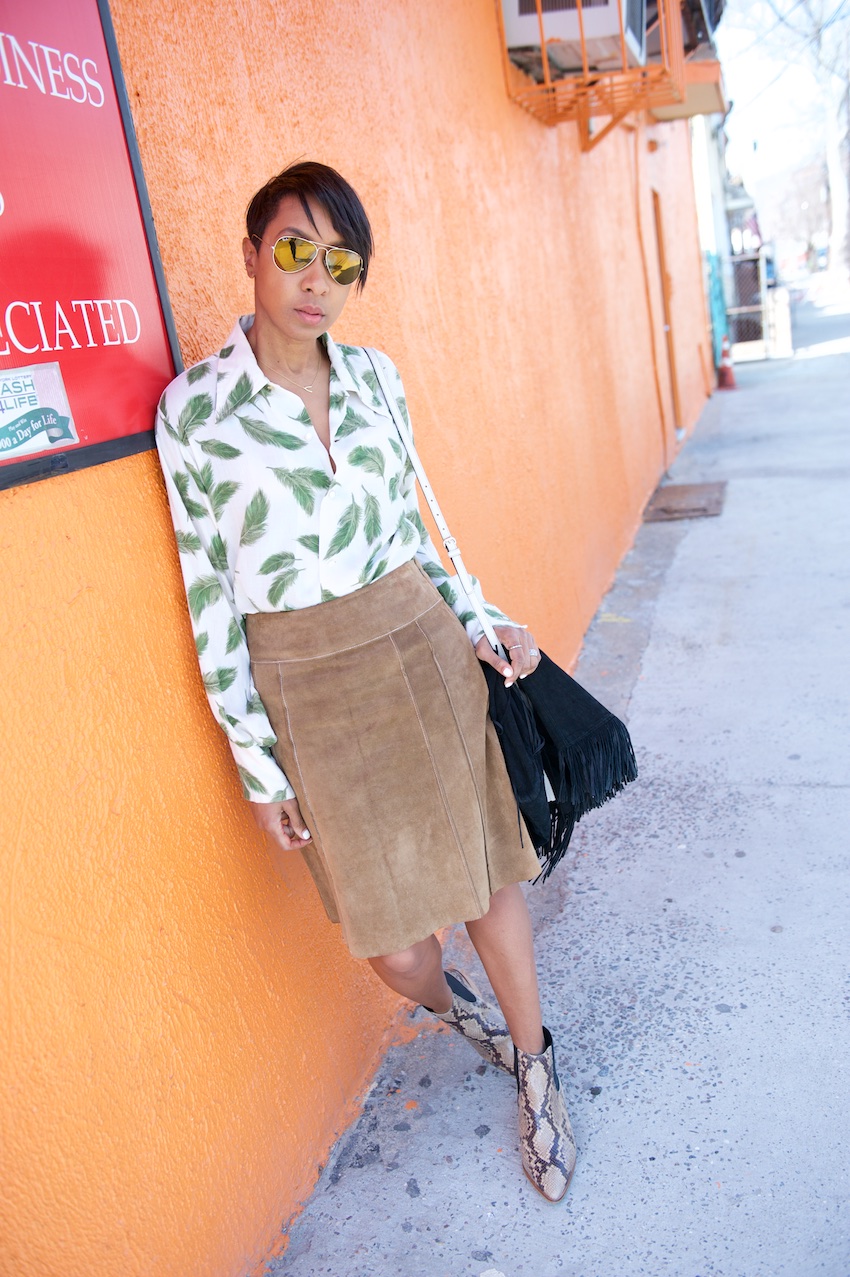 Suede skirt: Vintage. Try Topshop.  Mens shirt: Vintage.  Boots: Topshop.  Bag: Gucci. Fringe jacket: Vintage. Shades: Ray-Ban. Necklace: Jennifer Zeuner
I have gotten more into big collared shirts.  The type you get at vintage shops.  This one's big collar and cuffs sold it.  I have another one in red that you can partially see on Instagram with high waist jeans.
Round collared shirts are next.  I expect to be alone in wearing that which actually makes them that more appealing.   If you get one wear them tucked into skirts or denim and tell everyone it's Prada.  Actually nah – vintage sounds better.