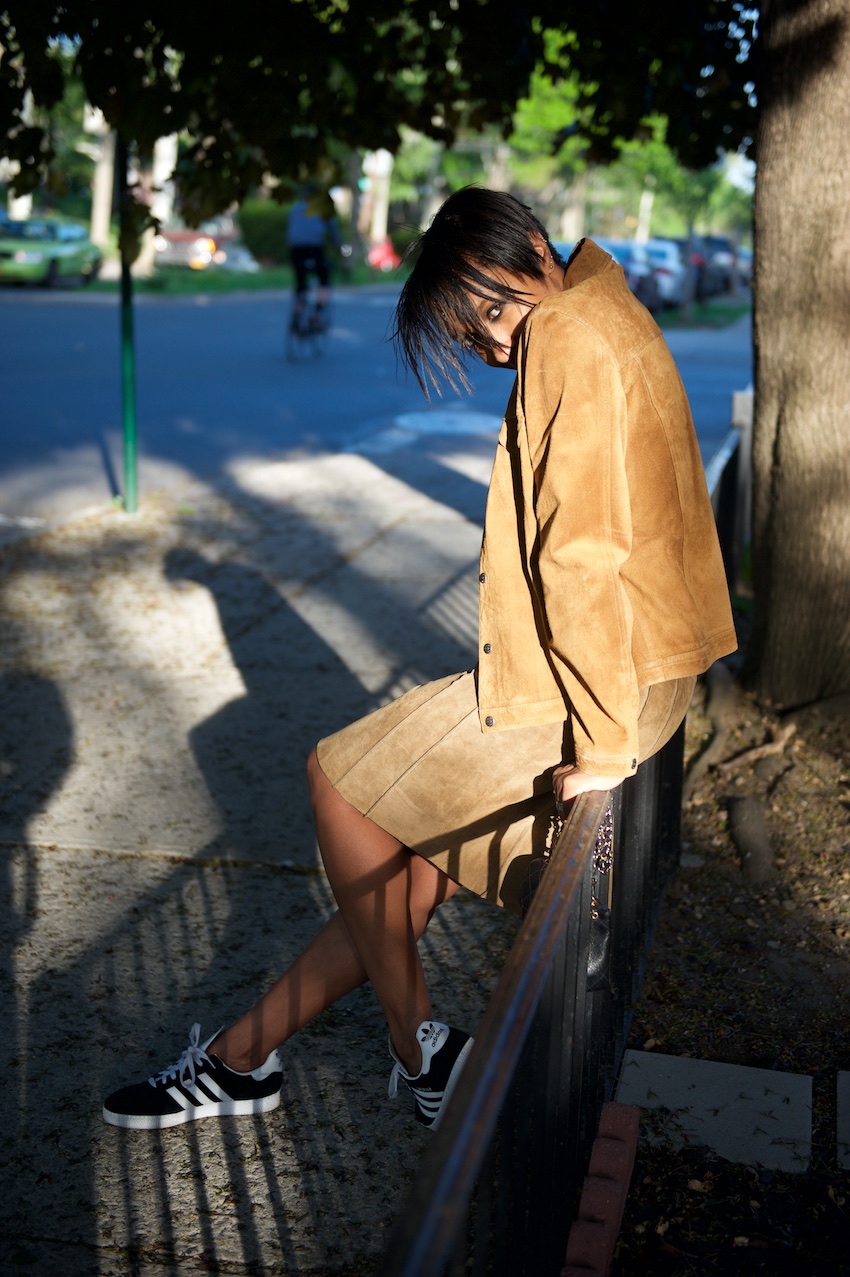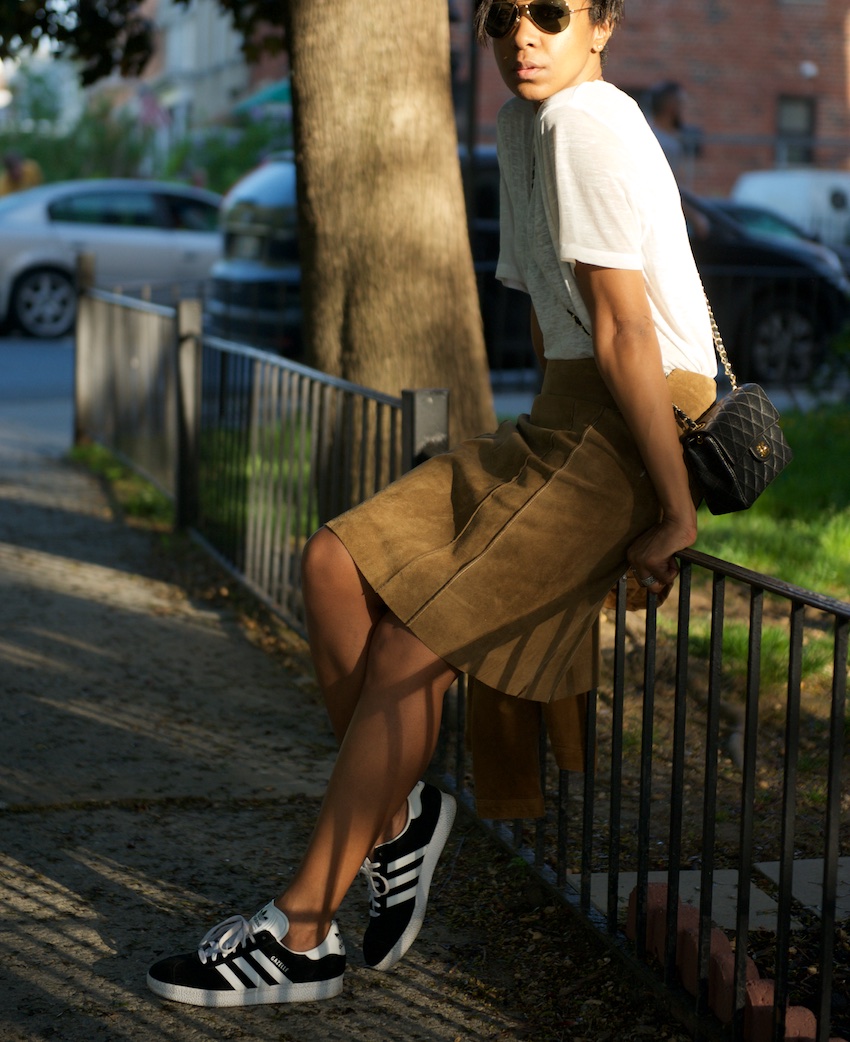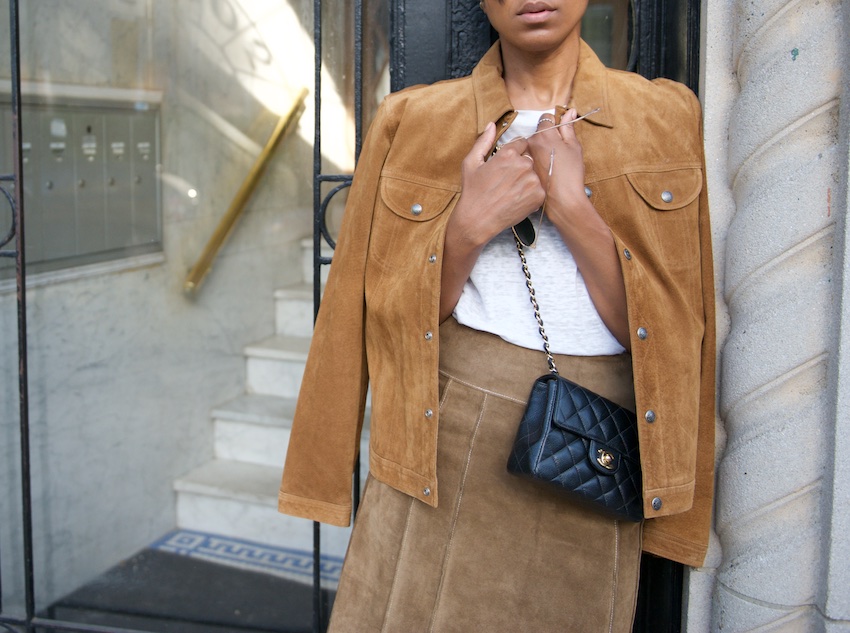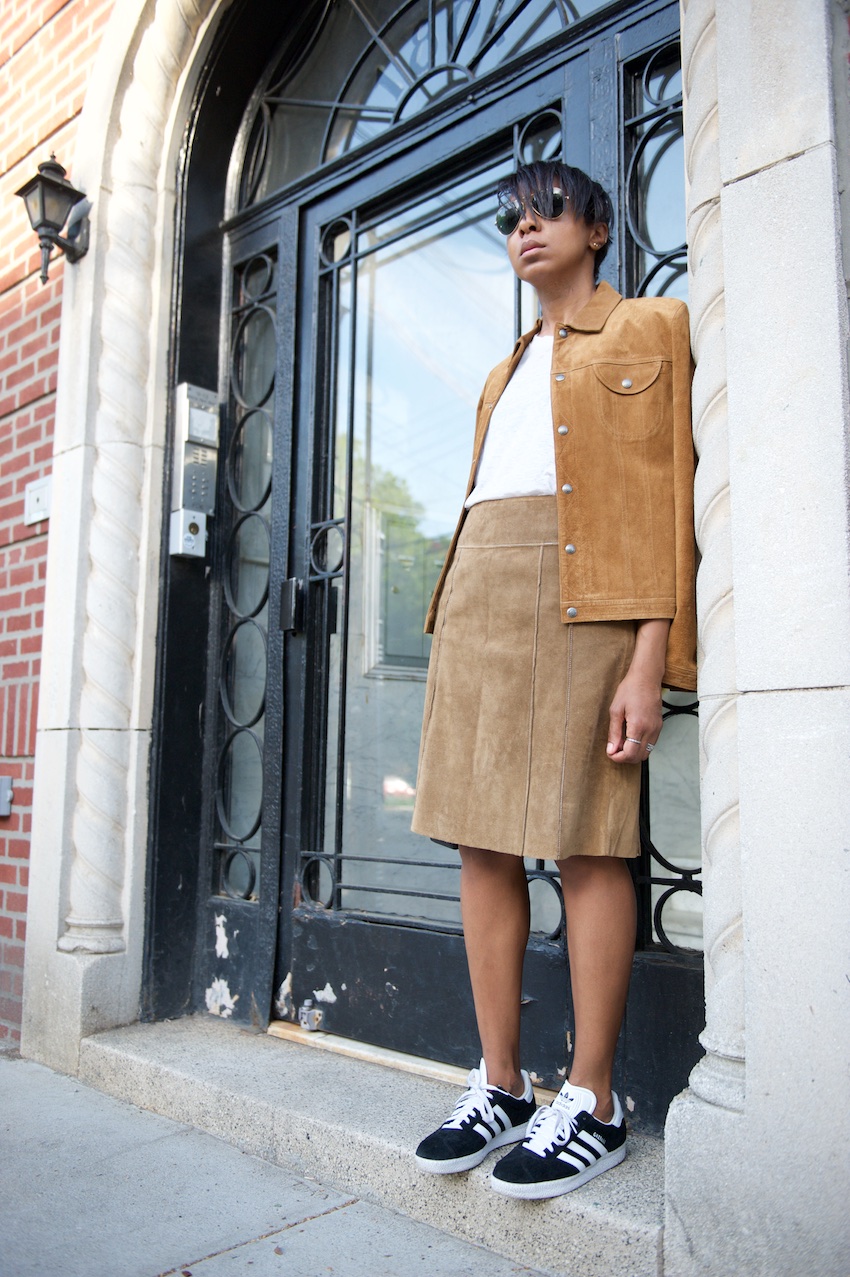 Suede jacket: Vintage. Lookalike from Topshop. Suede skirt: Vintage. Try Asos and Topshop. Trainers: Adidas.  Shades: Ray-Ban. Bag: Pre-worn/2nd hand Chanel. Lookalike from Rebecca Minkoff.
Everything you see here was bought vintage except the trainers and shades.  The fact that the jacket is like a denim one but instead in light suede pleases me to no end.  Light weight suede layers in advance of a late night.  The fact that the skirt and jacket don't match is actually a relief from feeling like a twin set.
This longer suede jacket from an older post is still a fave though!