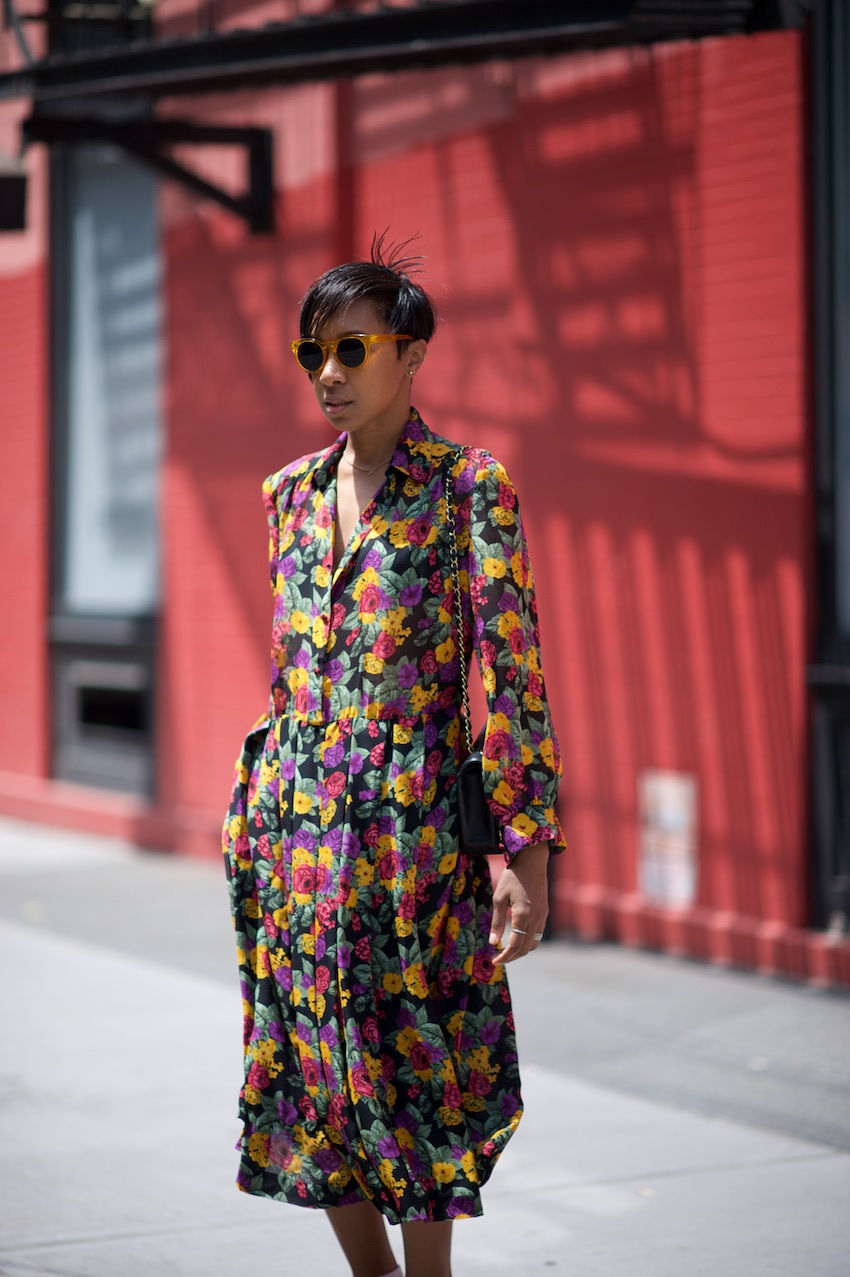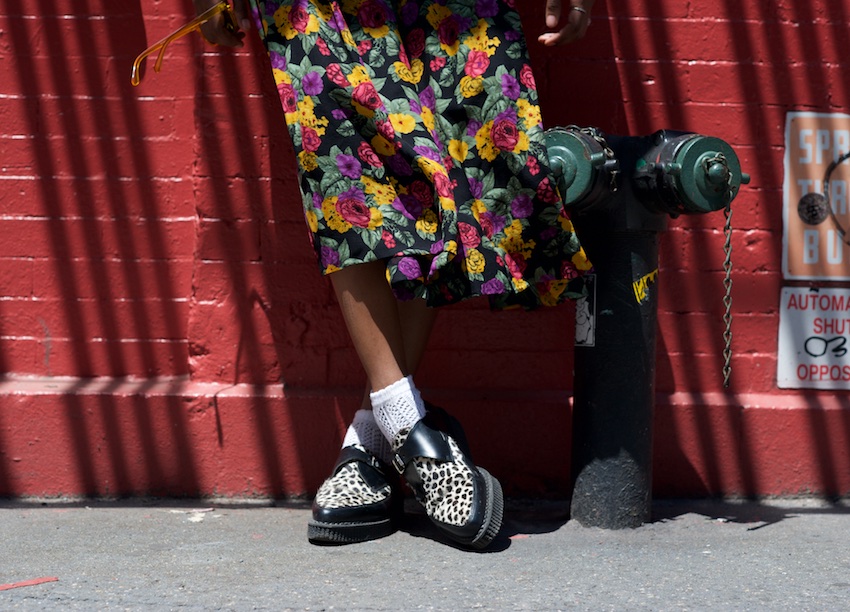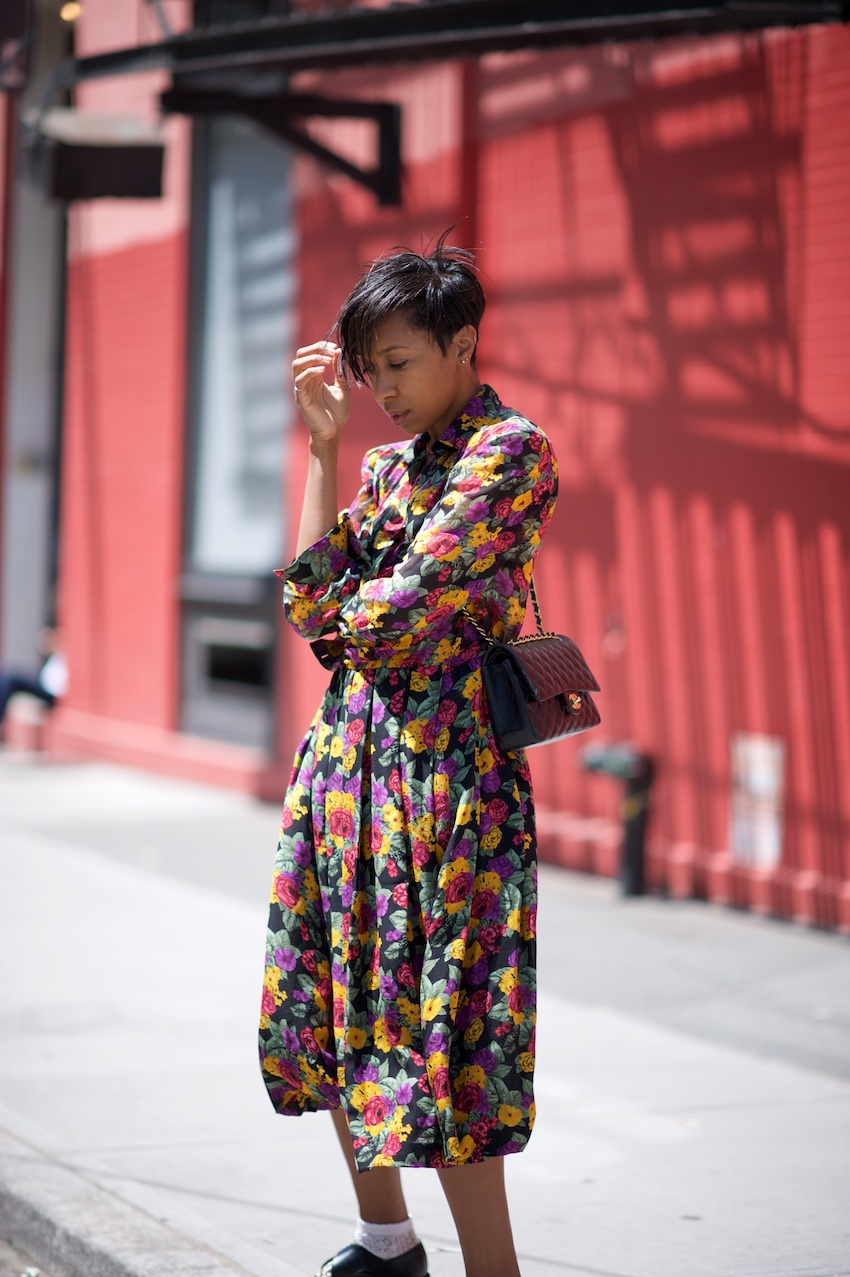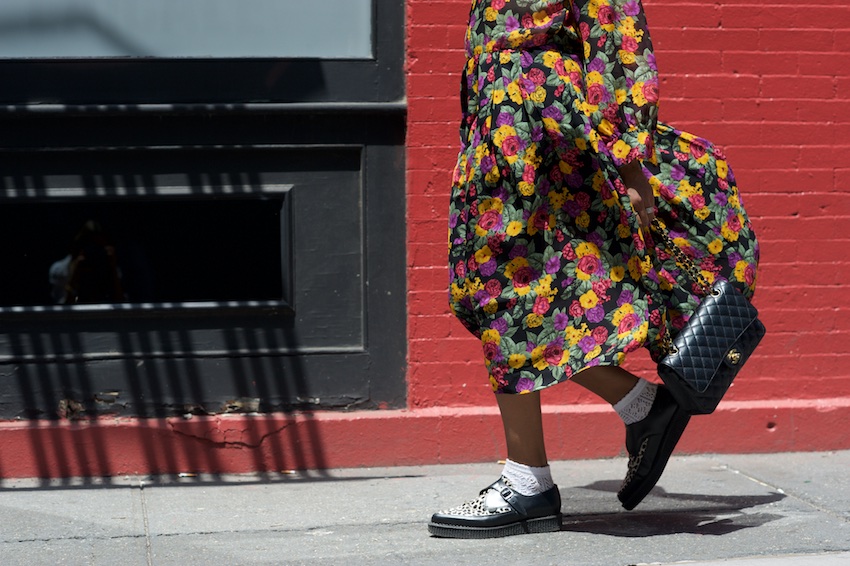 Dress: Housing Works Thrift. Lookalike from Asos.  Creepers: Underground Originals.  Bag: Chanel. Shades: Flea market. Try Wonderland. Socks: Topshop (love!) anyone caved in their sale?
I couldn't help it.  I nicked the above title from Housing Works who re-grammed this outfit yesterday.  You can see the surplus photo on Instagram.
This dress is like a giant bunch of flowers but the black anchors it.   I contrasted it with the winkle pickers which have appeared on here too many times to count!  Who remembers this black and white outfit?  The other versions of them are here with a see through skirt.   I reckon they will forever be a 'Karen's shoe.'
ps. Anyone cave on the sales posted below?
pps.  The above street style section has been updated!
Photos by Helena.