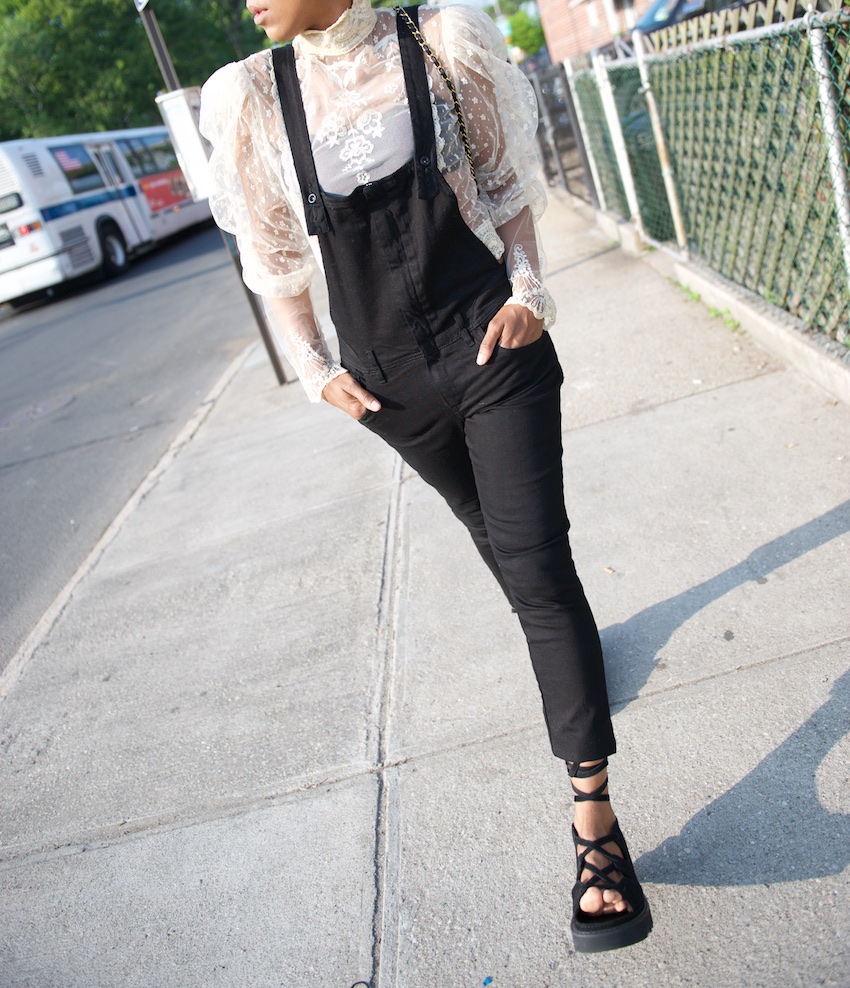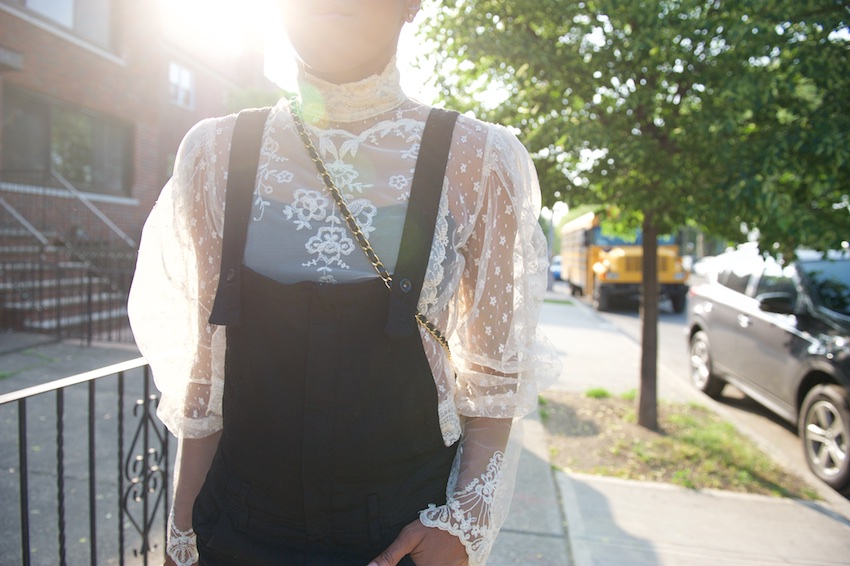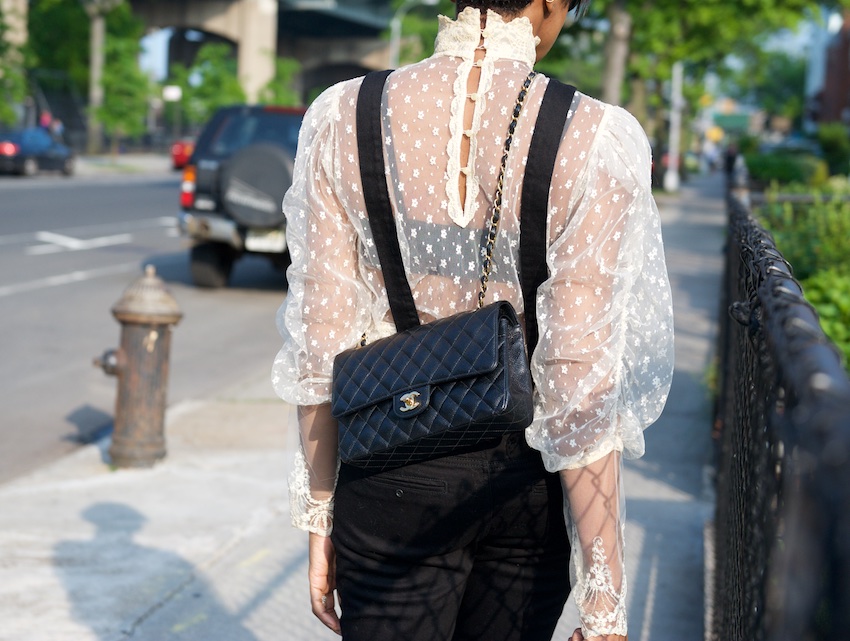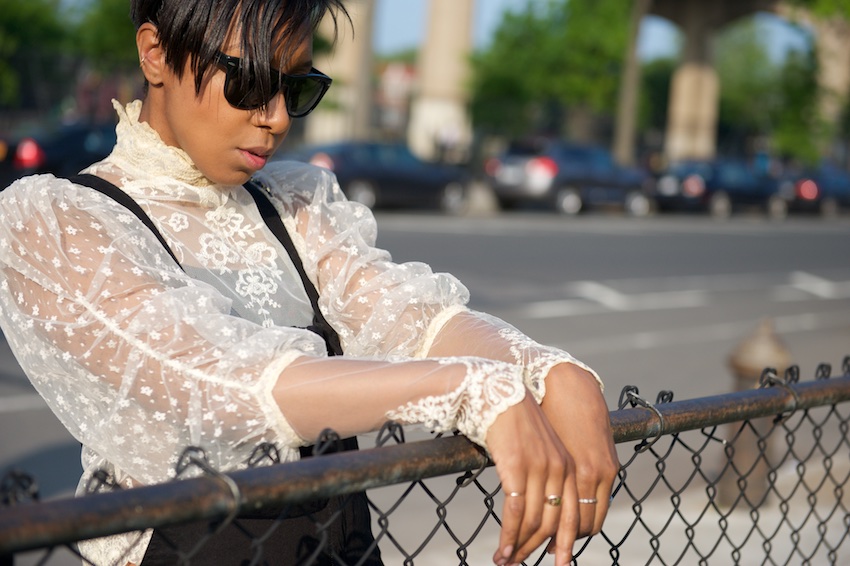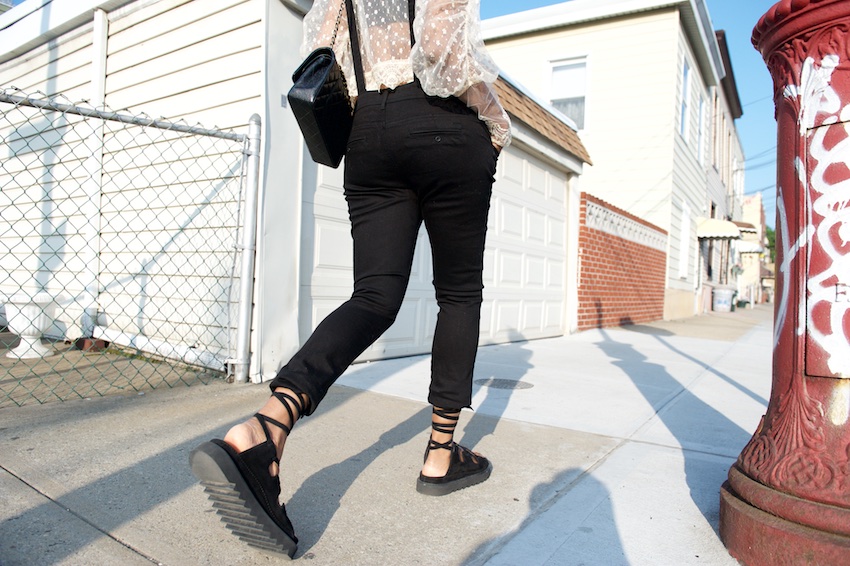 Blouse: Vintage. Try the Rodebjer diluted option or Forever21.  Black dungarees: Zara (on sale).  Lookalikes from Asos and Cheap Monday.  Sandals: Celine.  Similar from Jeffrey Campbell (stand back in amazement). Bag: Chanel (pre-owned). Read this old post on how to buy Chanel and not paying retail. Try Rebecca Minkoff. Shades: Ray-Ban
Speaking of Memorial Day sales, these dungarees were found on clearance.  My first black pair!
I wore them with a vintage blouse that ALMOST got sold during a basement purge last year.   It reminds me of the top half of an eighties mutton sleeved wedding dress which is why it almost got chucked.  I've since learned to embrace the muttons.  Places like Etsy and eBay are your best bet for finding similar sleeve relics – this Free People one raised a brow (at the price all be it still gorgeous).  I reckon anything this girly is fair game to get clashed with something boyish.
For those toying with the idea of a Chanel, read more about how to get one for less than retail here. Speaking of which, I have a Chanel black wallet on chain for sale if anyone's interested.  Email me if you are.