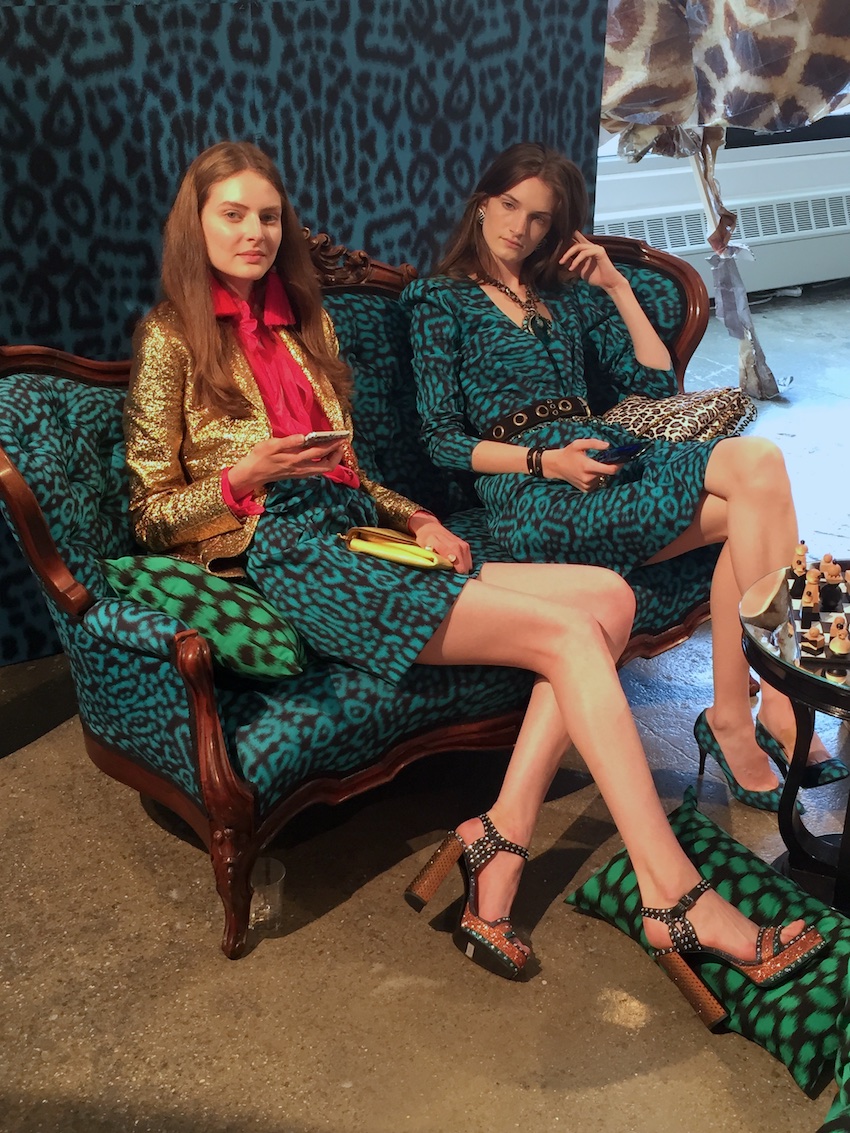 When the lift doors opened on the eighth floor of Milk studios yesterday, I realized one thing instantly: that there is a bold retro direction coming out from major design houses for pre fall and resort and Lanvin has just joined them!
Anything that looks back to the fifties, sixties and seventies is my jam versus the minimalist Celine-like world that usually dominates.
This collection felt like what I'd imagine Mick Jagger's girlfriend from back then wearing.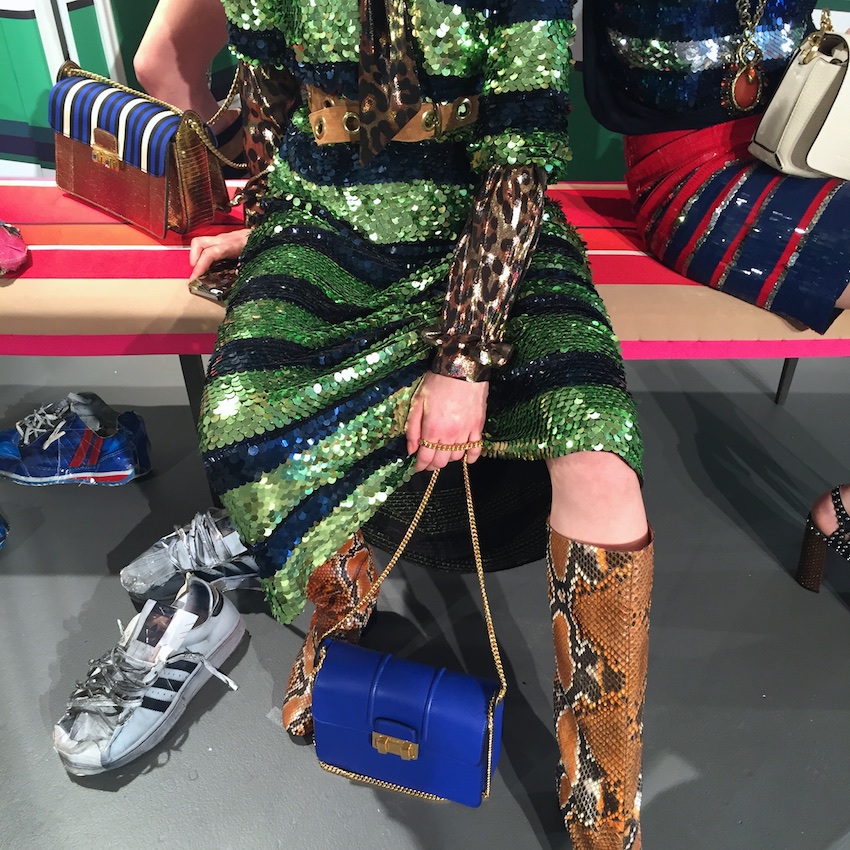 The print on print on print and jewel toned combinations had my head exploding *insert bomb sound*    This above combination was without doubt my absolute favorite because it has everything that I love but all worn AT THE SAME TIME!   Some might argue how is that fashion? To tweak a famous phrase: For those that love aesthetics like this, no explanation is necessary.  For those that don't, no explanation will be good enough.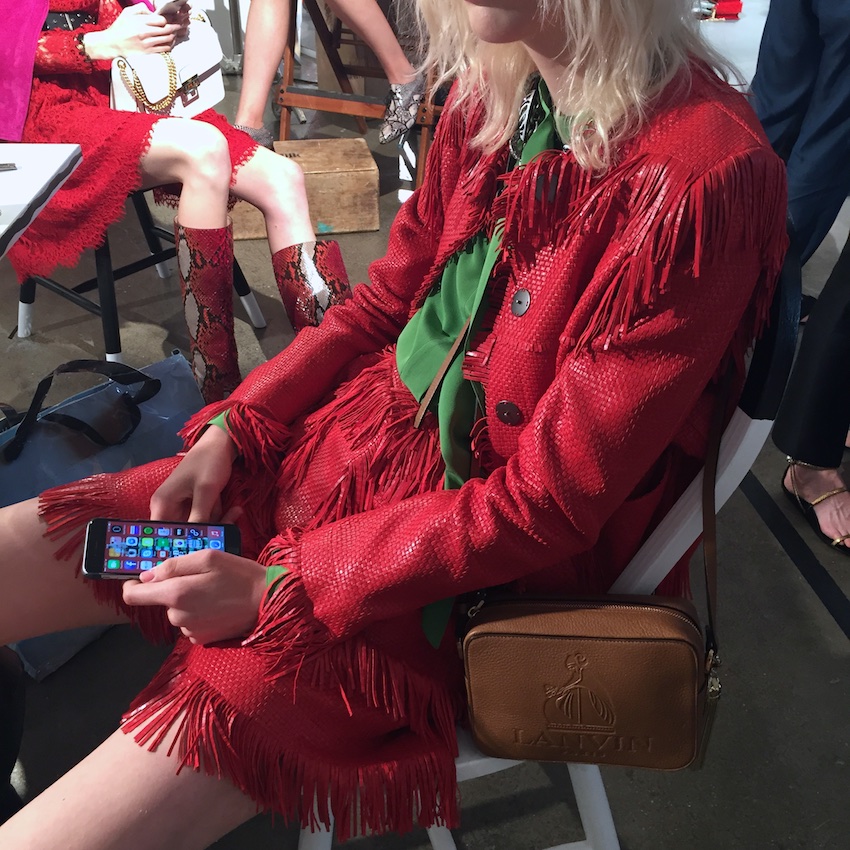 Bag wise the retro vibe of structured bags continues – this camera bag being the softest shape in the collection.  For more on bag trends, you can see my post on What bags women carry in New York here!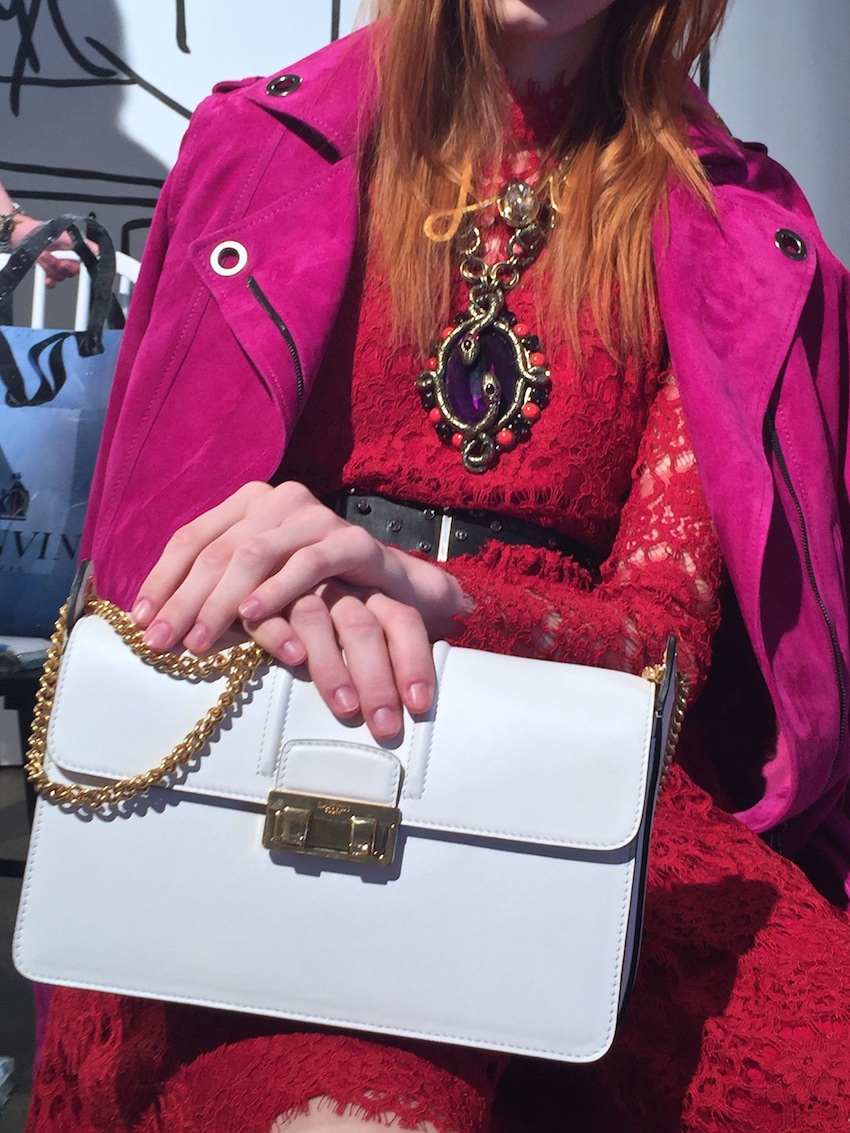 Teaming similar hues together is nothing new but the deliberate fabric clashing always adds an extra depth.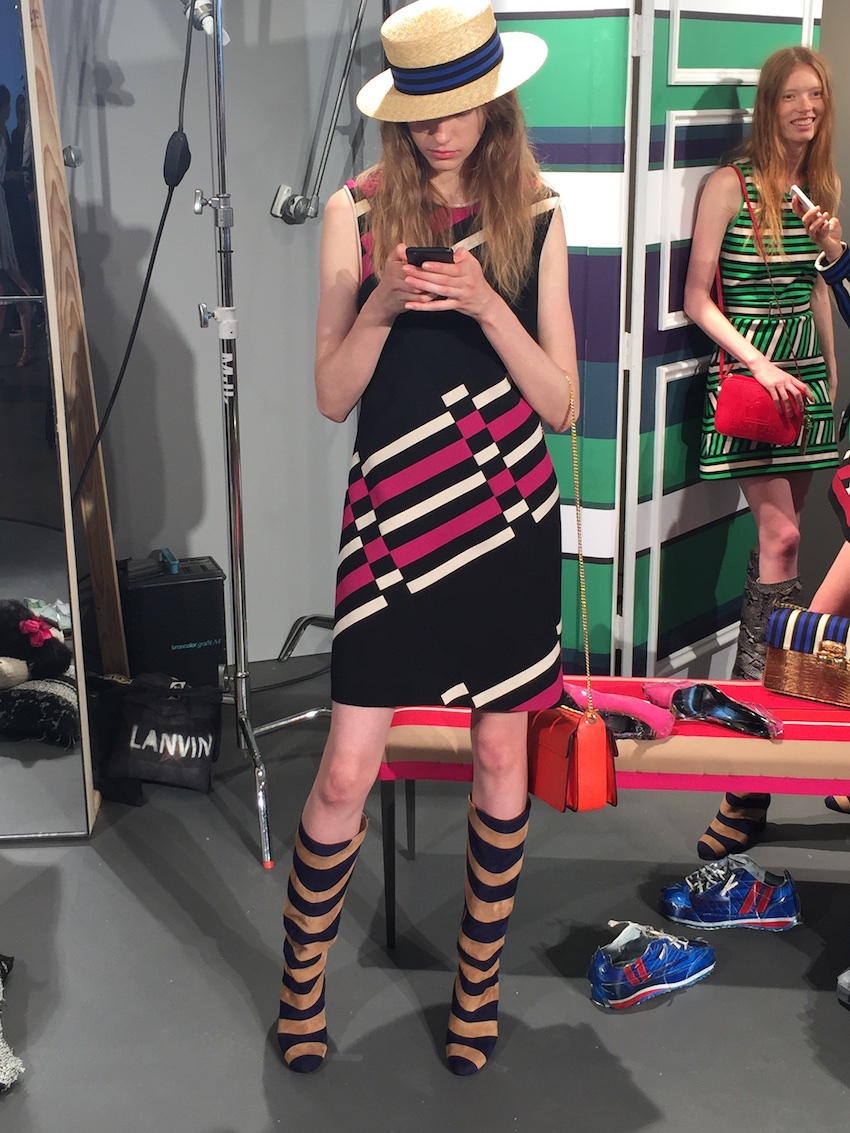 Mod go go girl.  How stunning would these suede striped boots be peaking out under midi skirts or wide leg culottes?  The boot colours remind you of leopard print but done in a pattern that's bolder than zebra – the usual leopard alternative.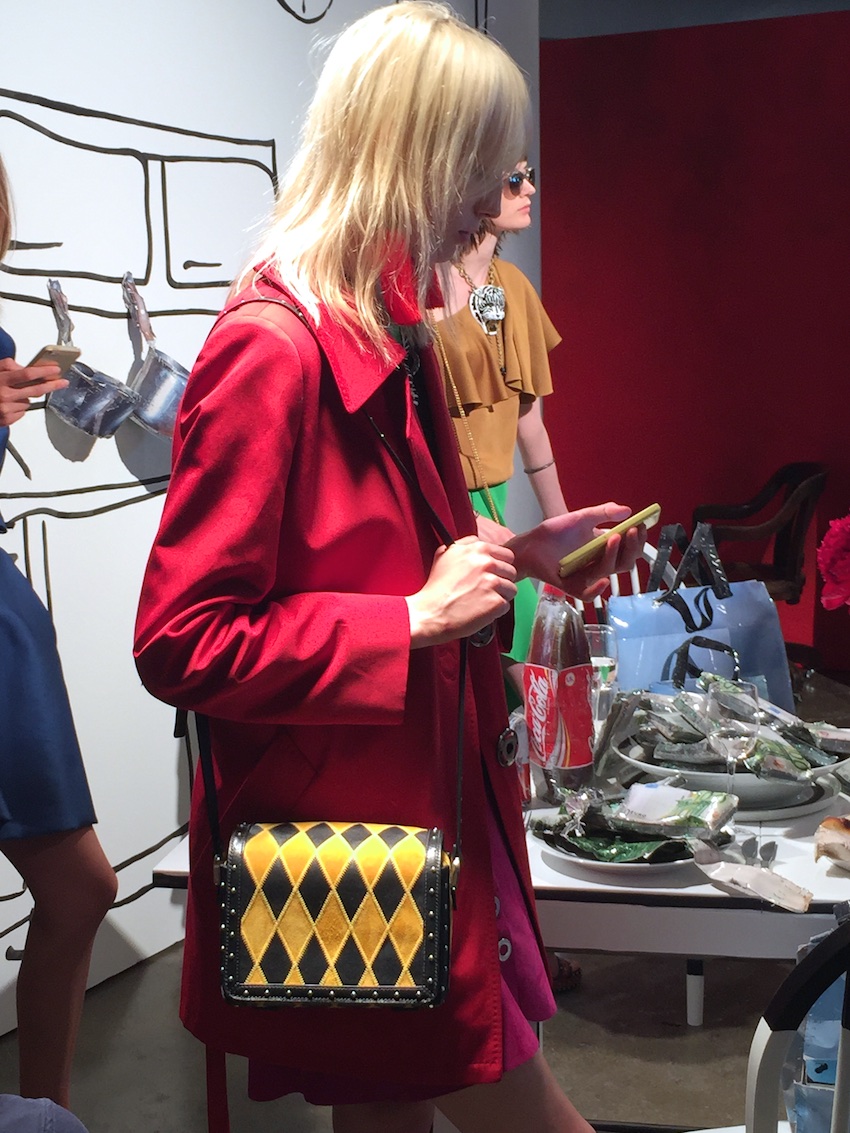 Stud trimmed bag clashed with a classic red trench and short fuchsia suede dress.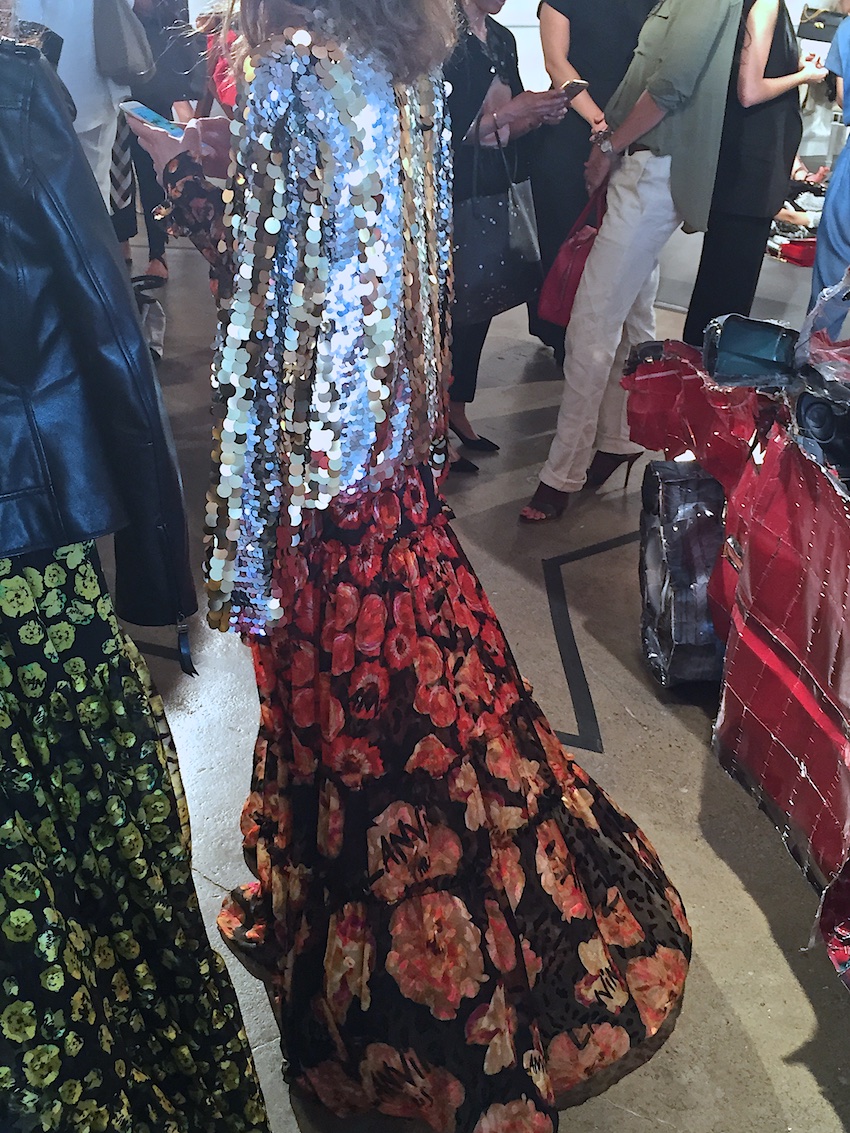 Another fave for obvious reasons.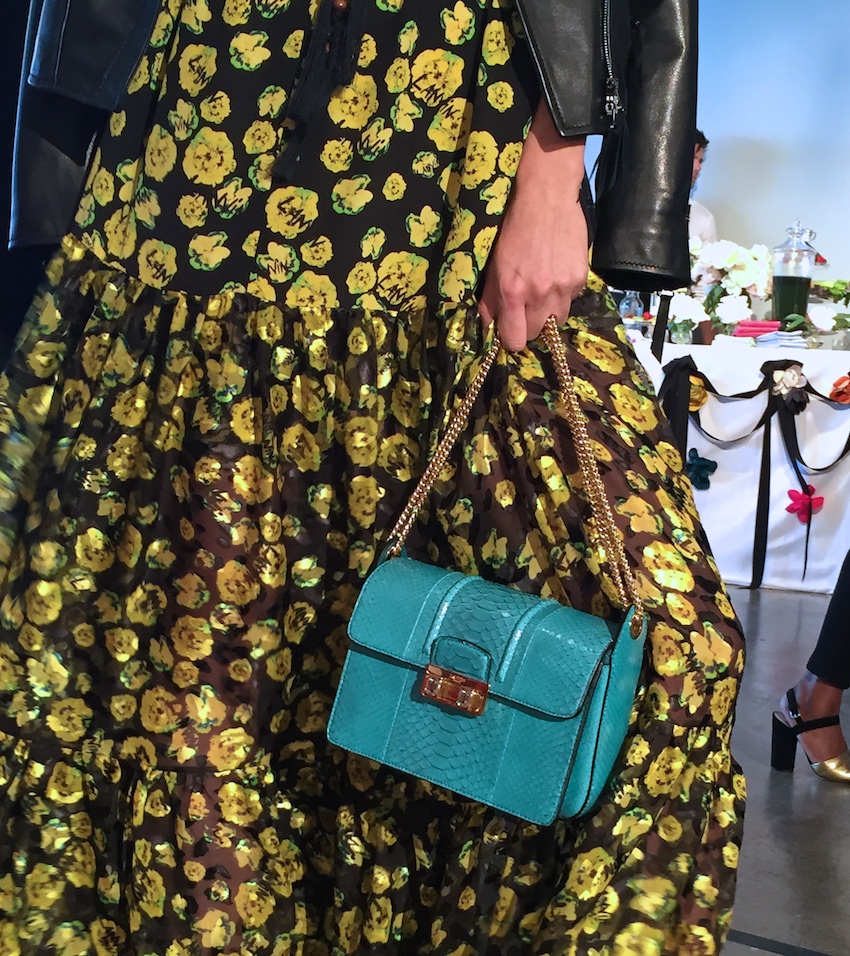 Other faves were floor length sheer printed dresses under biker jackets with accent colored structured bags.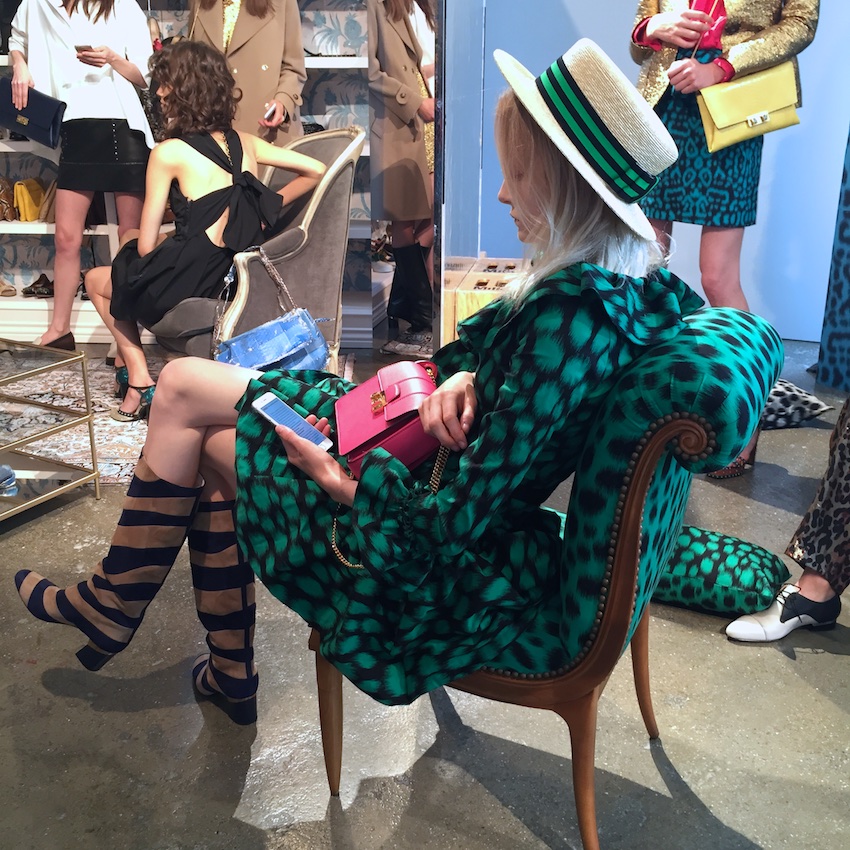 Photos: iPhone
For me, the entire collection was a giant injection  of vintage inspiration and an exercise in combinations.
Don't get me wrong, the collection isn't ground breaking.  Miu Miu and Anna Sui  are well known for their love of the clash.  Gucci's current seventies inspired spring summer 2015 collection and their resort 2016 collection that took place last Thursday in Manhattan, are full of vintage inspired colors (also finished with snake print boots or metallic block heel shoes for resort).  So in that sense, this feels like a familiar aesthetic that a group of designers are slowly steering their (and hopefully our) taste towards.  This group is not for everyone.  It is not for the minimalist, it is for the maximalist.
If You Fancy Toe Dipping In The Look:
Team one jewel toned bag:  Sophie Hulme Cross Body in cobalt  plus one printed floor length dress: Free People After The Storm (this is gorge).