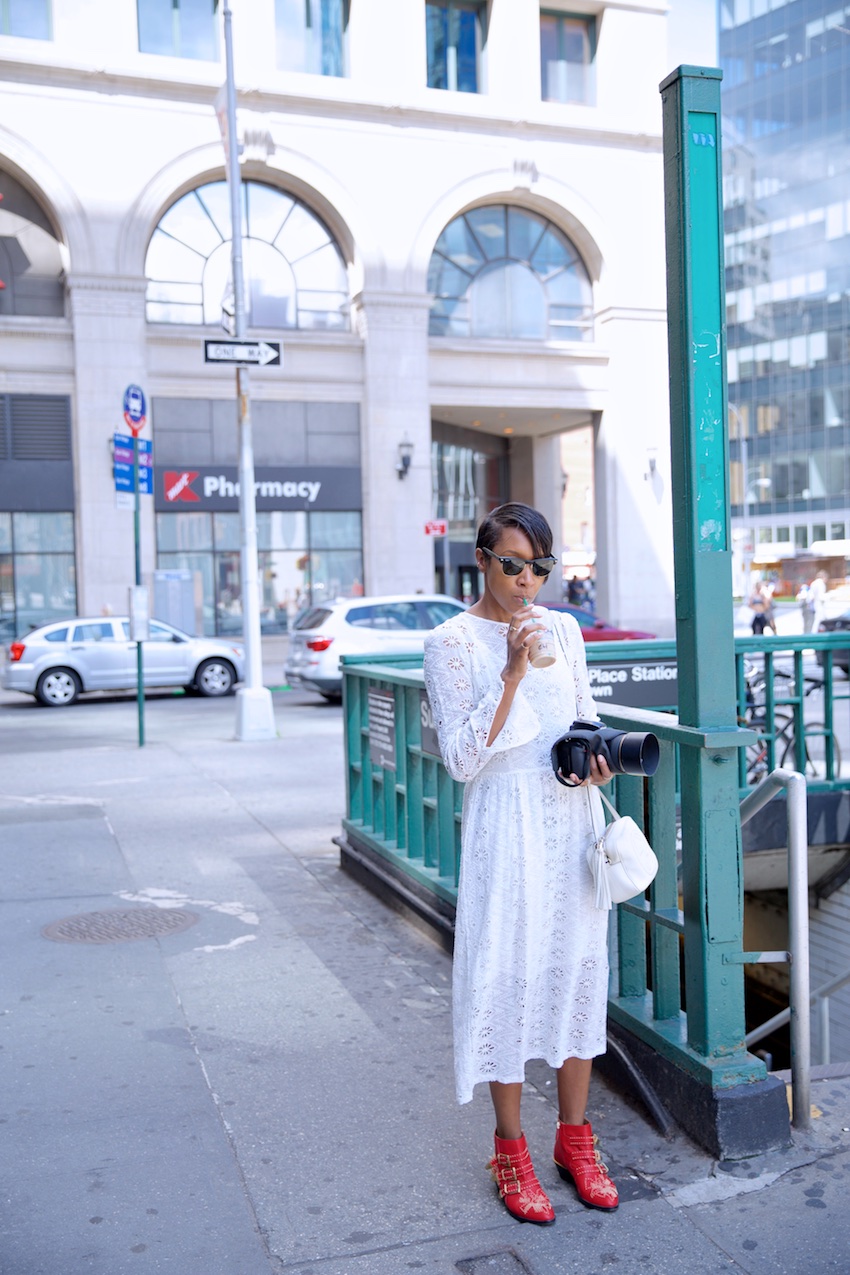 90% of the population is in sandals but these boots are like crack.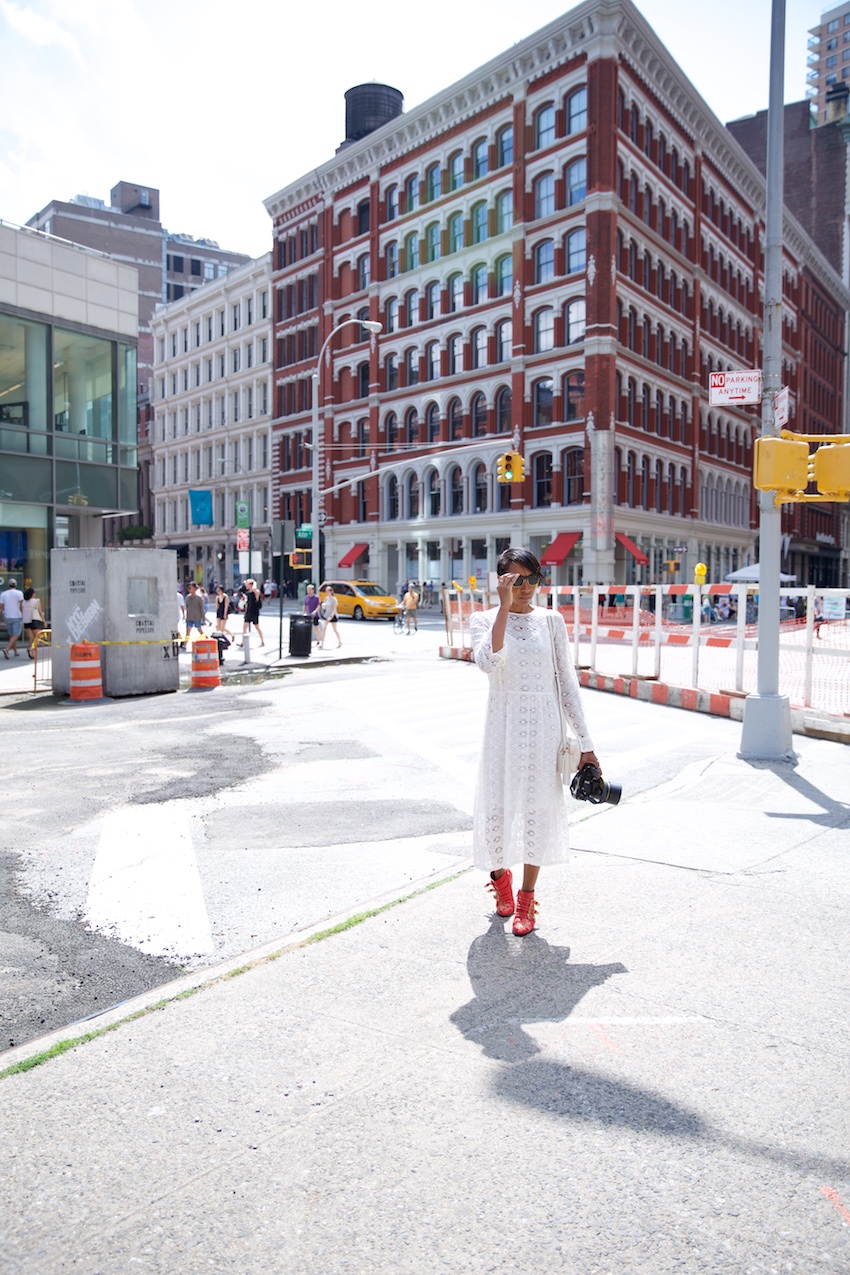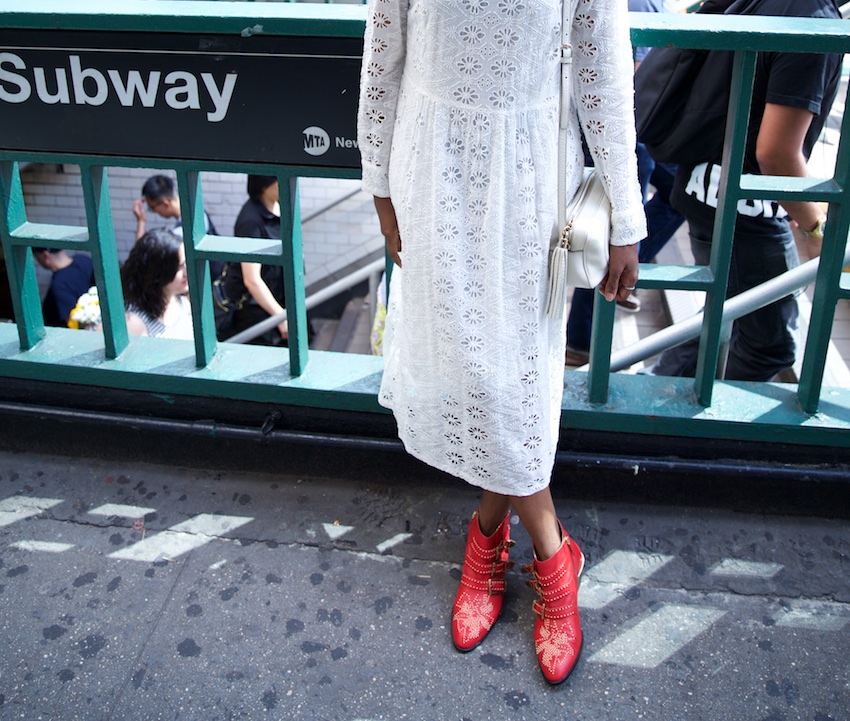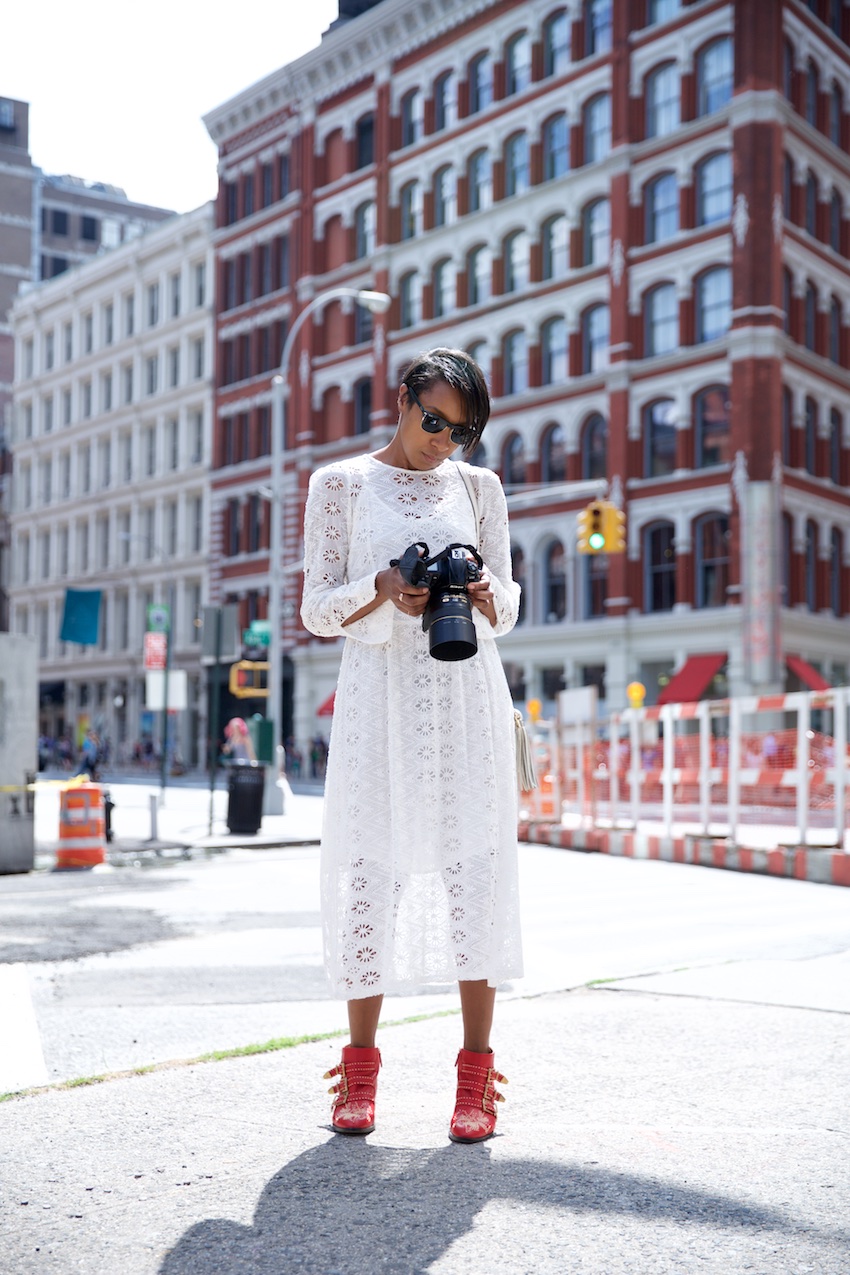 Dress: Zara.  Try Kristinit, Forever21 or  one of Free People's long whites.  Dress seen before on me with the white chucks in this older post.  Boots: Chloe.  Bag: Gucci.  Shades: Ray-Ban Clubmasters
Thank God I have cold feet (literally not metaphorically) to be wearing boots north of 75 degrees.  They're brilliant with denim shorts (duh)  but I wore them with the is-that-vintage-dress instead.
For those who have asked, this is the camera that I shoot street style with around the city. It's a Nikon D700 and I use an 85 fixed lens.   The cost per wear gets chipped away on a weekly/daily basis.
Photos: Mia Fryer