You're looking at a denim dress that was originally ankle length when I found it!  I cut it two weeks later.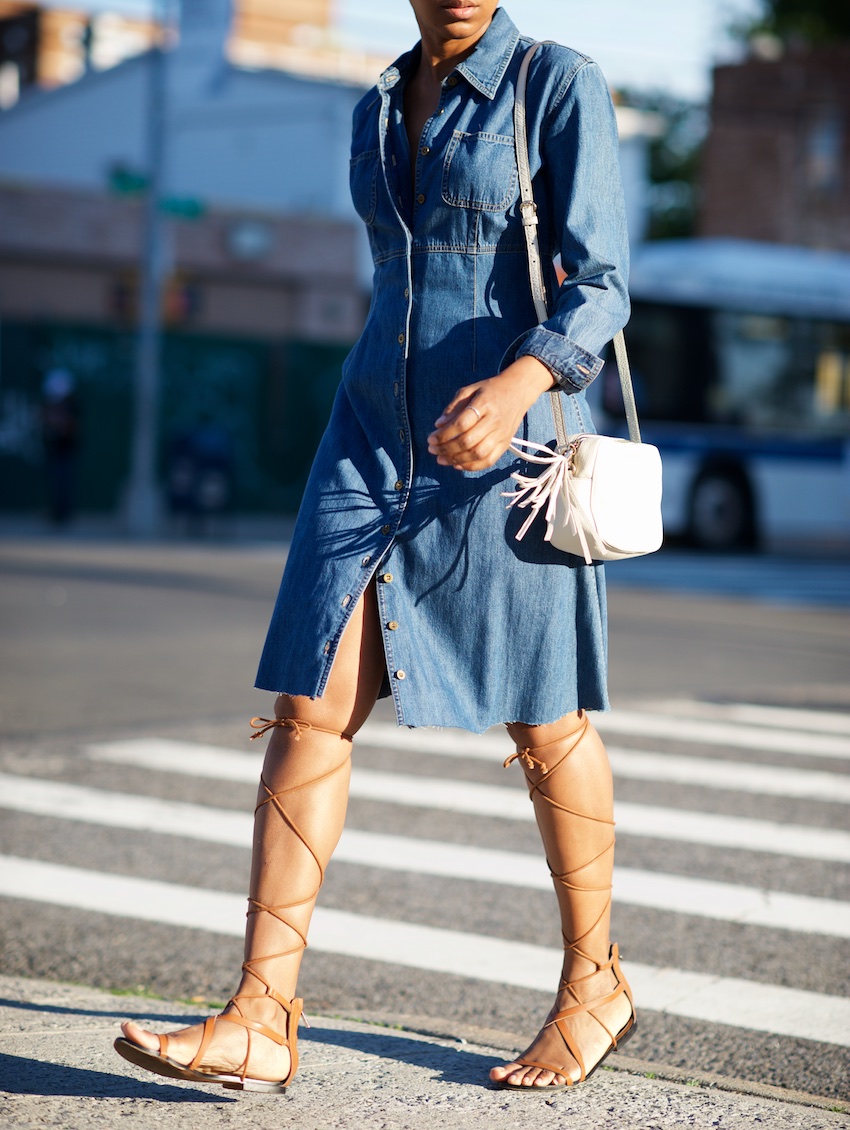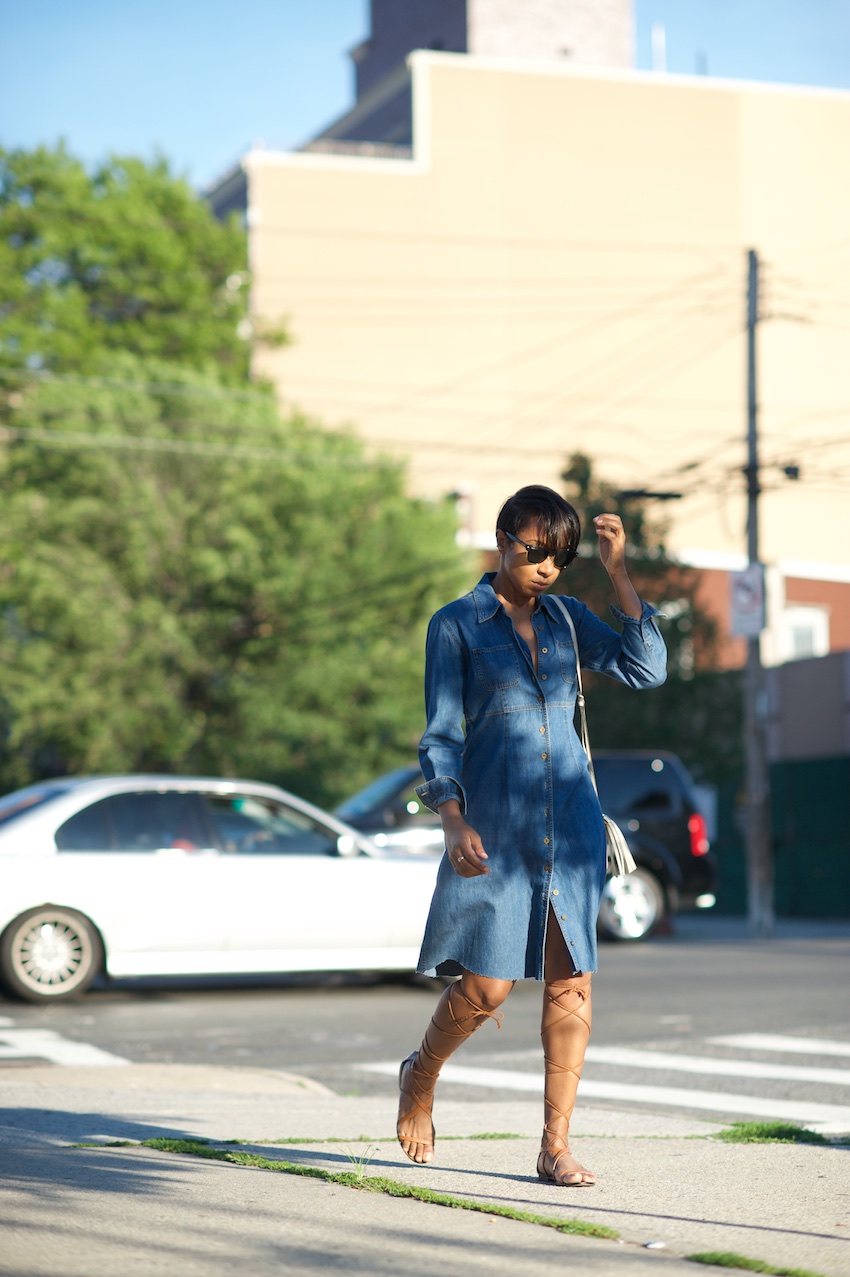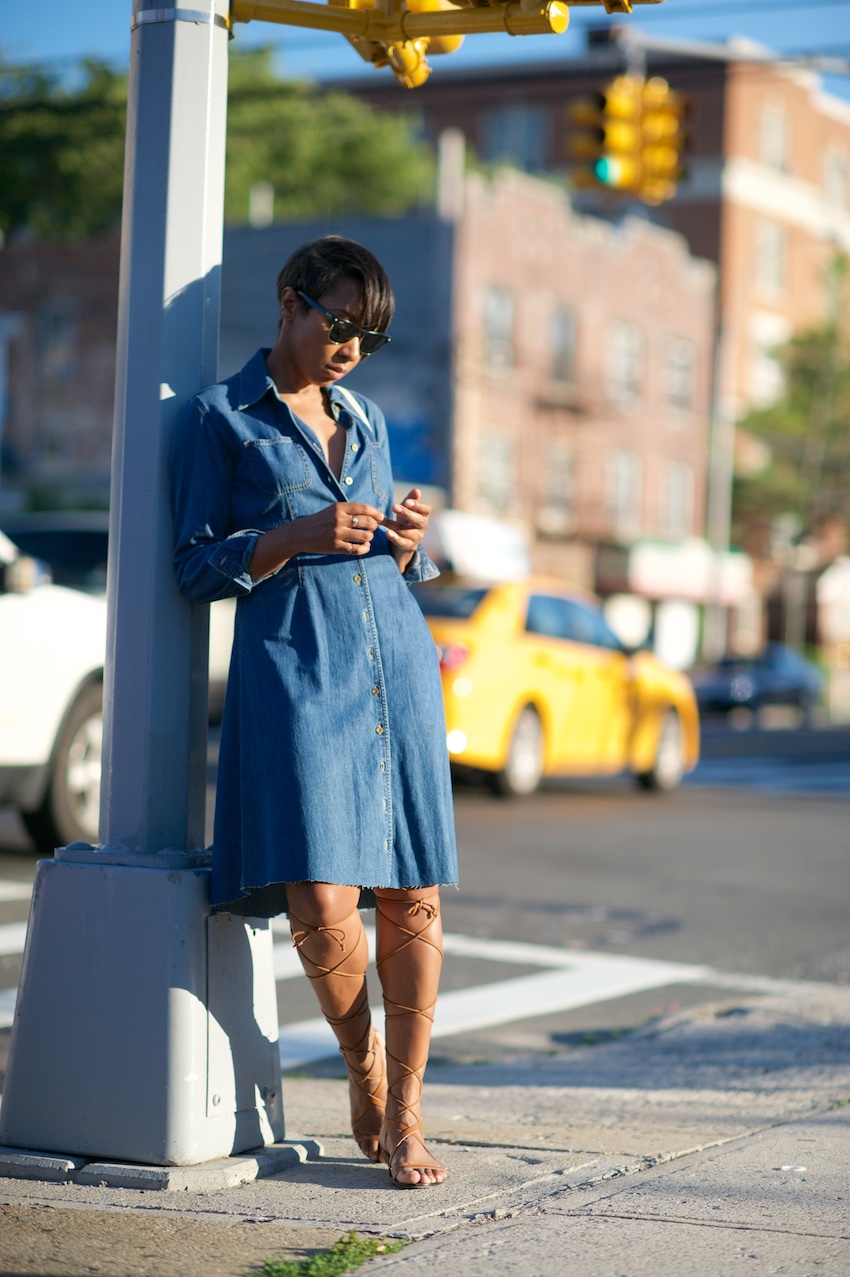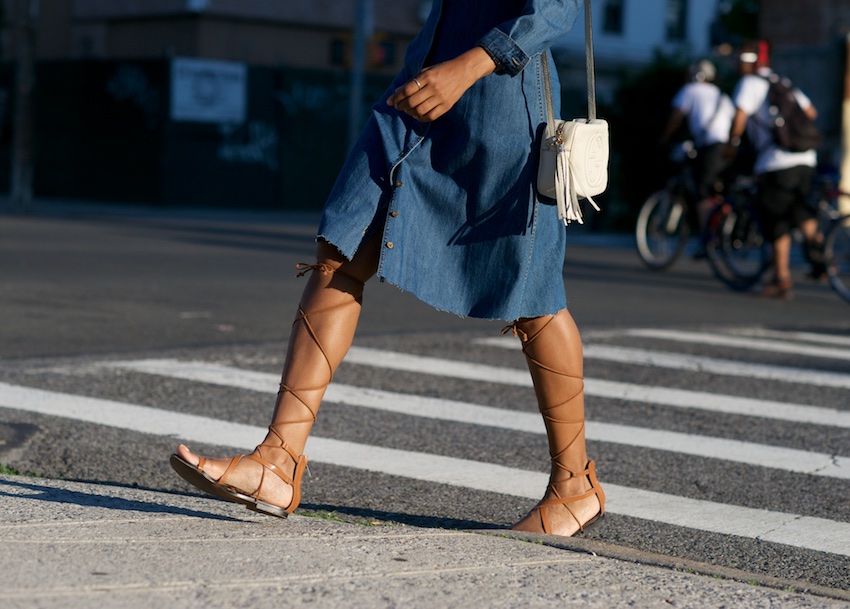 Dress: Vintage and DIY hacked to the knees.  Try a Topshop version. Sandals: Mango.  Bag: Gucci. Try Calvin Klein (on sale), Gigi NewYork (on sale) or Boticca. Shades: Ray-Ban Clubmaster
  I was asked a couple of times on Instagram about how I'm keeping these sandals laced up so that they don't fall.
To be honest, mine have fallen before but when I tie it tightly just under the knees they usually stay.