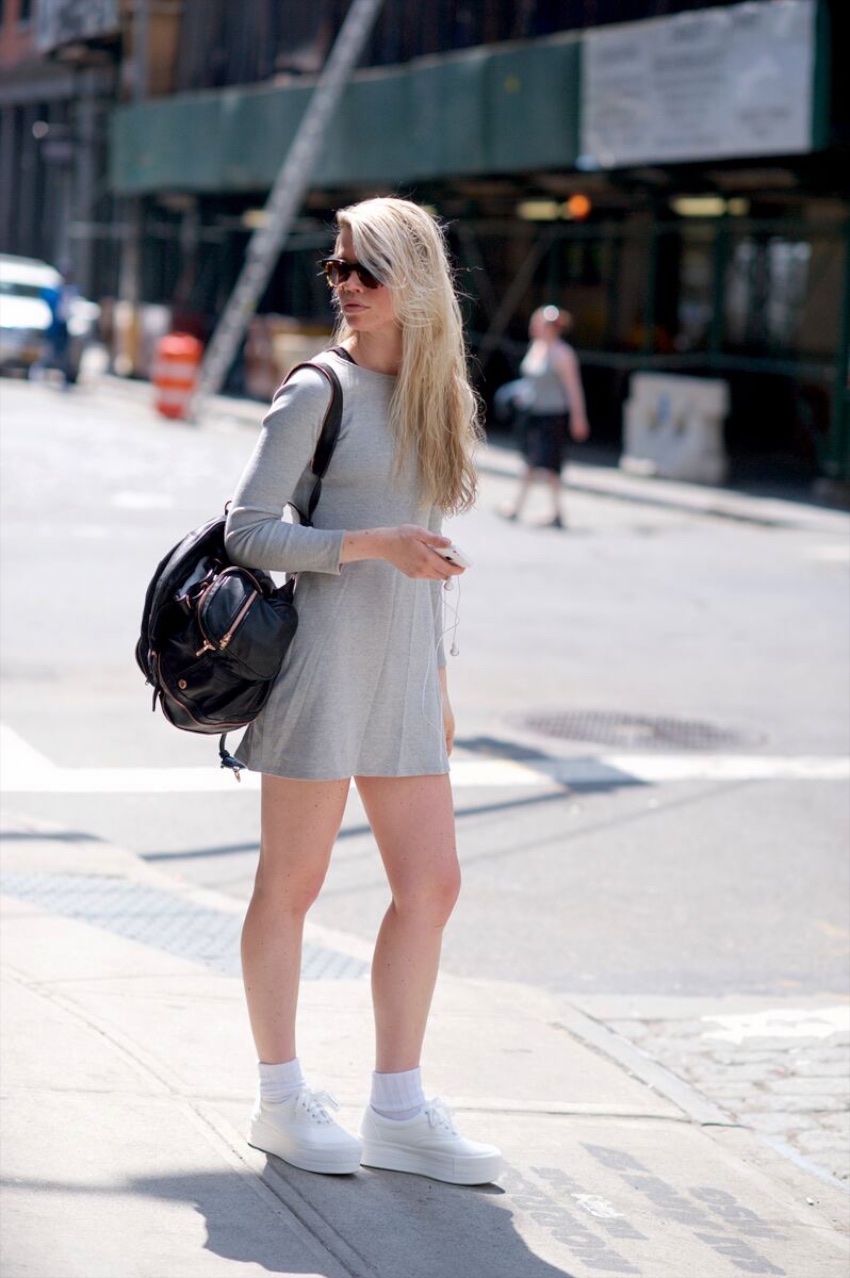 Legwear brand HUE commissioned me to work on a street style project to show the kind of leg wear women are wearing around the city.  You can see more photos here (the second half is another photographer).
Simple socks
Every now and then I see monochrome white on white. It's striking and looks fresher than all black especially in the heat.  I thought her grey dress complimented the white socks and flatforms.  It's part sports vibe and part tomboy.  Similars: HUE Turnoff or HUE Mini Crew Socks.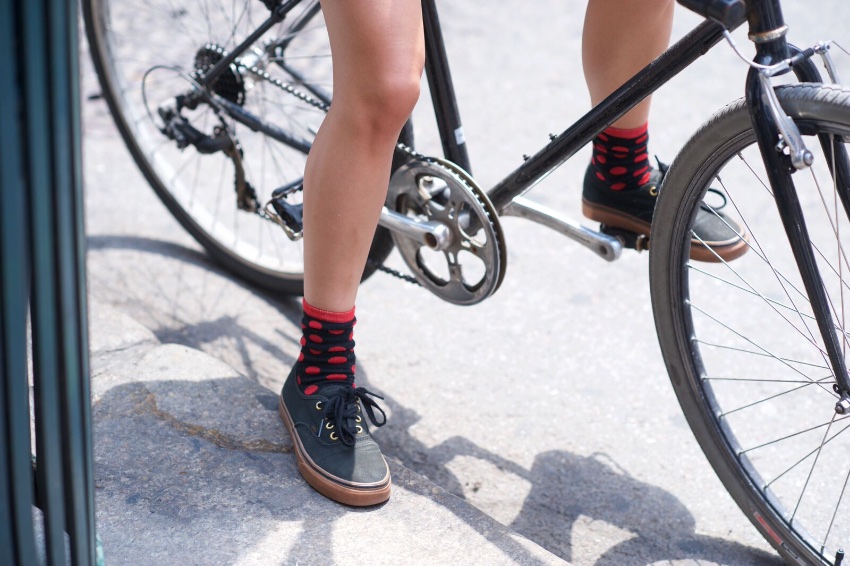 Patterned Socks
I liked this girl's playful socks and plimsoll combo. She stopped for a traffic light change in Soho when I snapped this photo.  I think we all know that patterned socks add a boyish take to outfits. It's a style accent that men have done forever and was (again) all over mens fashion week which ended recently.  Try HUE Smooth Bitsy or HUE Cotton Body sock.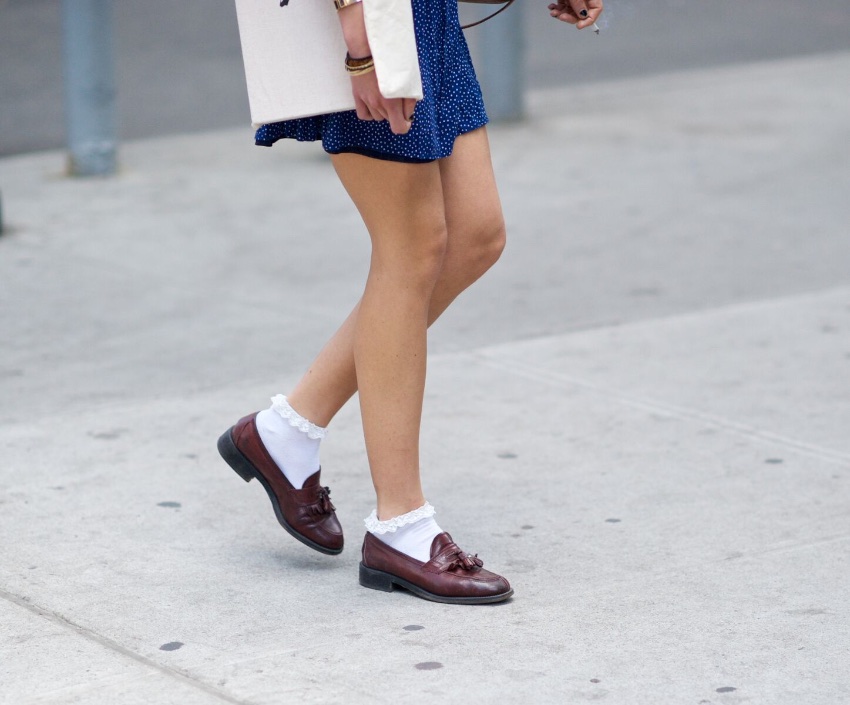 Frilly Socks
This was a personal favorite, mannish loafers contrasted with frilly socks.   I saw this girl on 14th street around 6th avenue and loved this shoe and sock combo.  It's a doable twist on menswear and feels one part retro and one part London.  Try HUE Foldover Lace  (I actually want these) or HUE Rose Openwork Shortie socks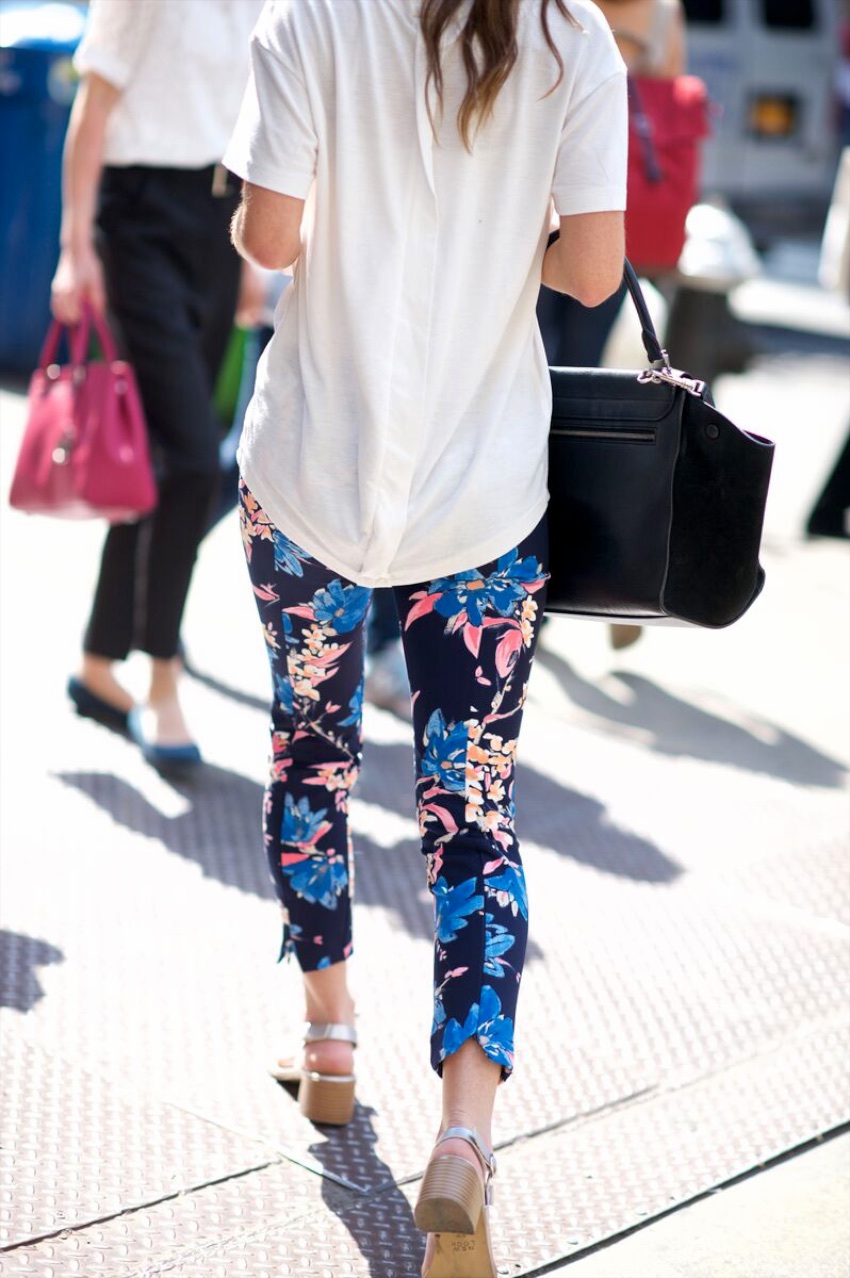 Floral Leggings
Women are swapping jeans for cropped floral print leggings.  These were caught on Broadway downtown.  I'm seeing them in both large or small floral prints and they're usually worn with skimmer flats,  sandals or old school trainers. This pair look like capris.  Note the back split detail!  Try HUE Floral Chill Rayon Jersey Skimmer leggings or HUE Large Floral Print Super Smooth Denim leggings.
Slouchy Socks
Birkenstocks and scrunched socks spotted on Spring street.  I mostly see women with a very specific fashion forward style wearing the combo and it works.   Try HUE Ribbed Boot sock or HUE Scalloped Pointelle sock.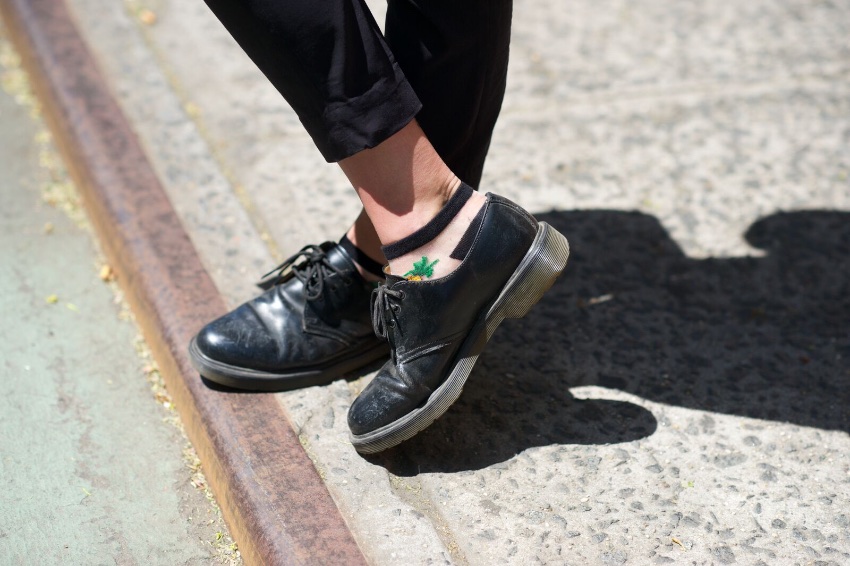 Anklettes
Classic Doc Marten shoes and sheer pineapple socks (cute!) spotted in Nolita district. I'm seeing anklette socks the most in New York.  They are practical for summer and are just enough for a flash of colour.  Try HUE Microfiber Liner Sport  or HUE Cotton Liner Sport (6 pack) socks.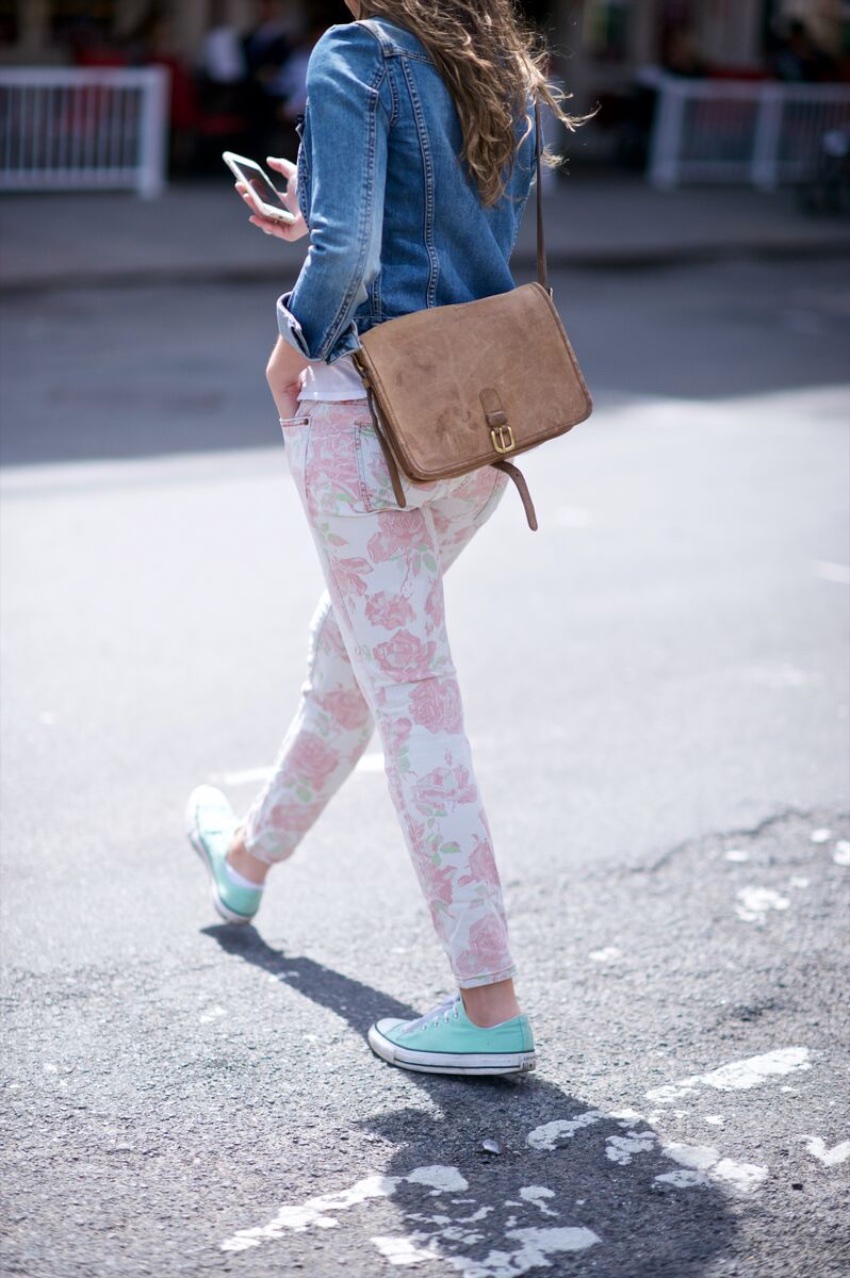 Pastel/Floral Leggings
Summery pastels caught around Astor Place.  I'm seeing more floral pastel leggings across the city.  It's the cool medium between all white pants and floral skirts.   I loved how casual her pair was worn with mint Chuck Taylors and a washed out leather bag.  Try HUE Floral Print Polished Denim Skimmer, HUE Scroll Print Super Smooth Denim or HUE Pique Skimmer leggings.
These are the ways that I'm seeing women use socks and leggings to create easy summer looks.