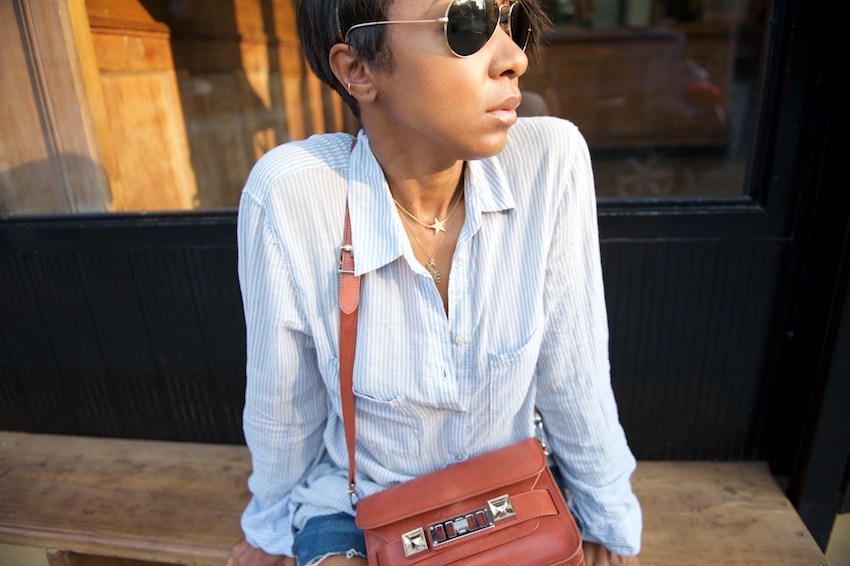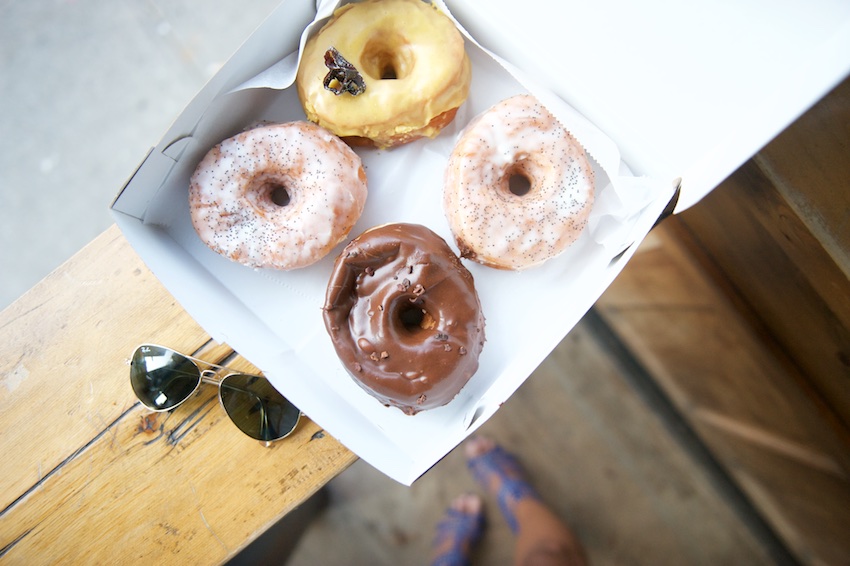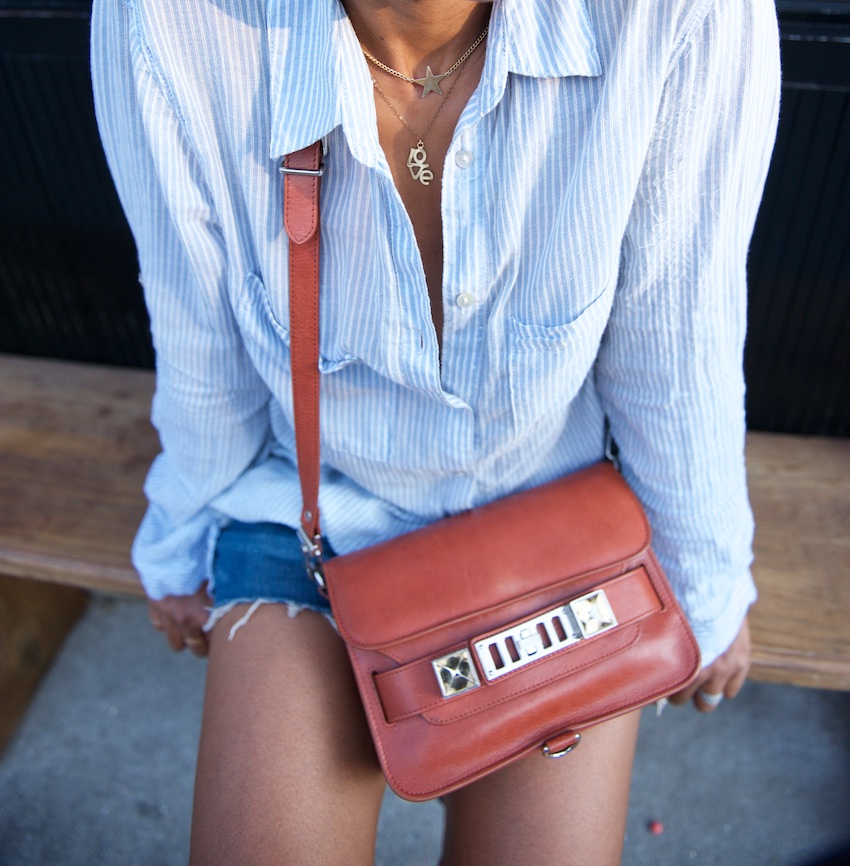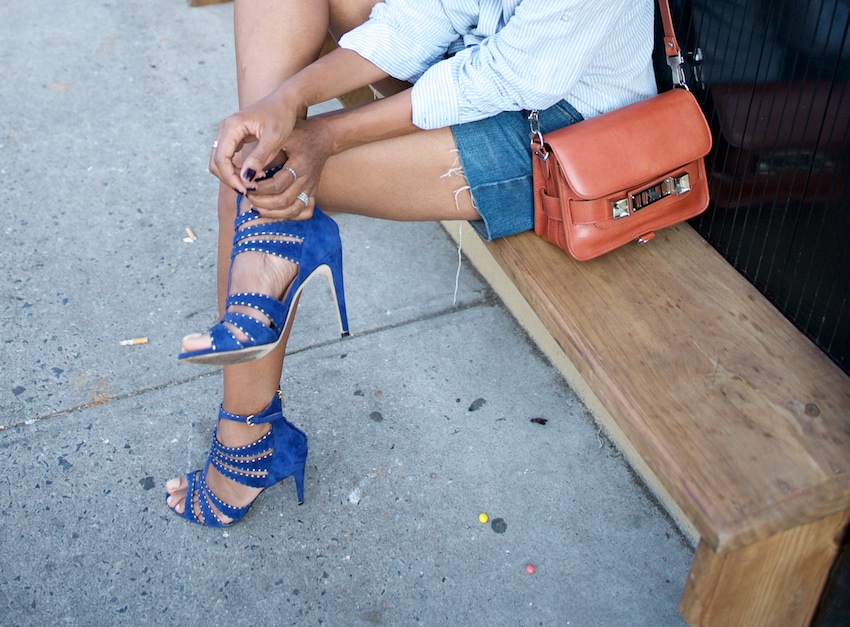 Shorts: DIY hacked Levis.  Shirt: H&M.  Shoes: Sigerson Morrison (in black). Try Joie's 'Quinn' heels.  Bag: Proenza Schouler (pre loved!!) or similar color here (new). Shades: Ray-Ban. Necklaces: Jennifer Zeuner.
  I showed photos of these glazed doughnuts from Dough in Brooklyn to Mum (as you know I'm in St Lucia) and she had a look of "well where's mine then?"  As if I can transport doughnuts overseas in my luggage!  Maybe next time for a laugh.
More fave places to eat in this older post!
ps. If you do go try their airy lemon poppy.
pps. No words for the outfit, it's everything that's been seen before – minus the consignment find PS11.
Address for the original Dough Doughnuts.  448 Lafayette Ave, Bk.