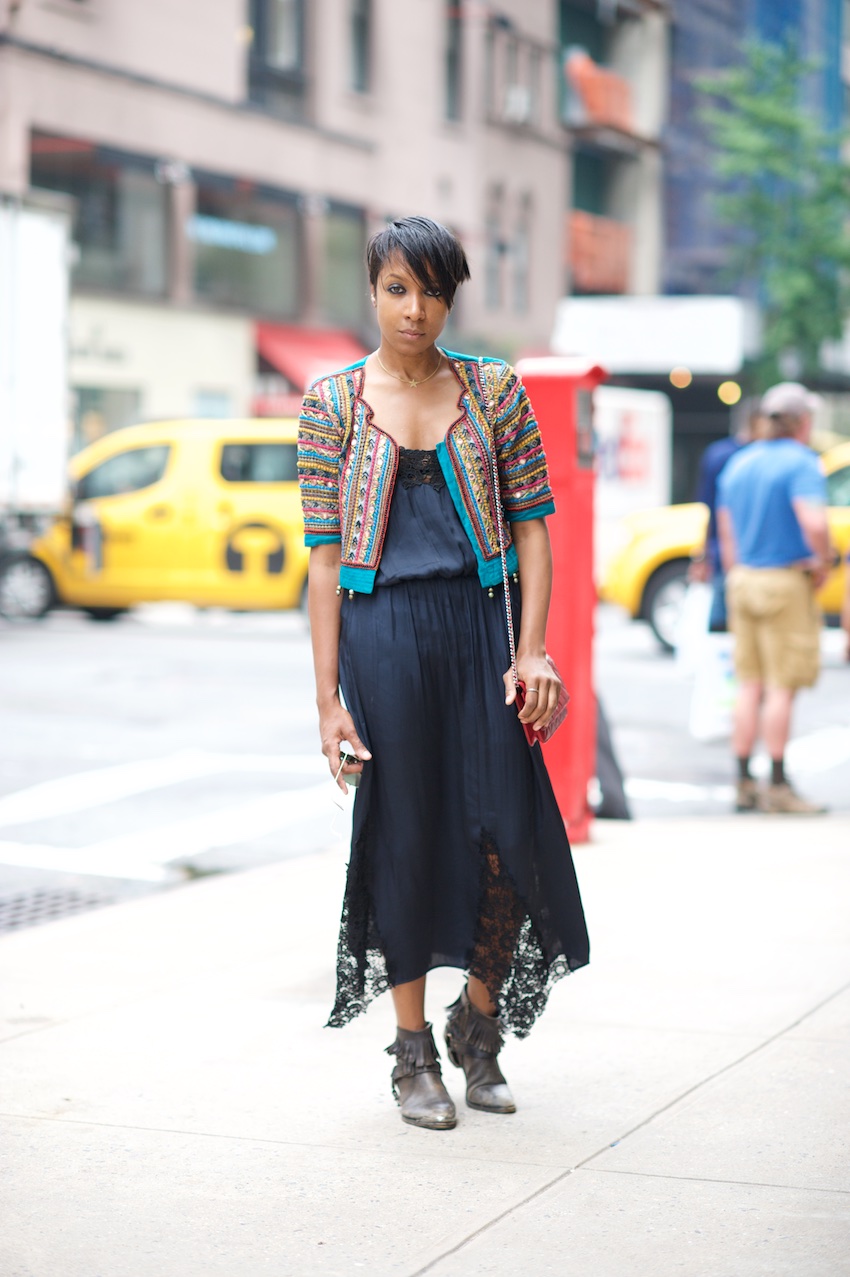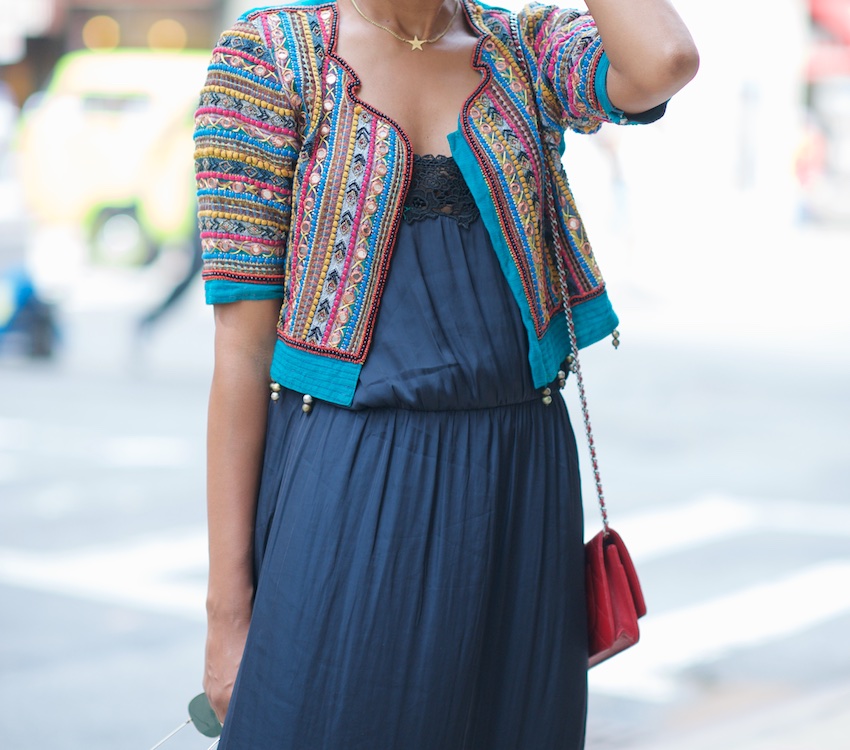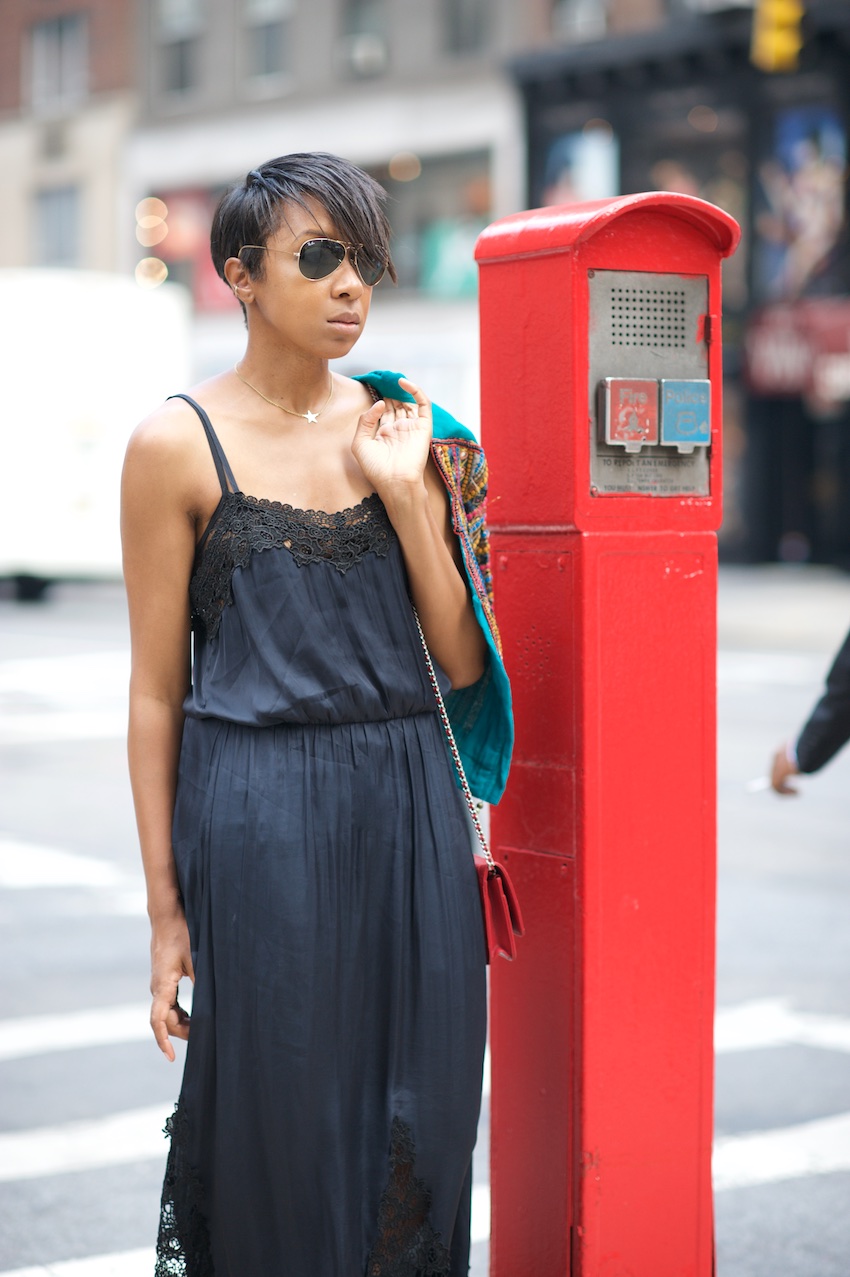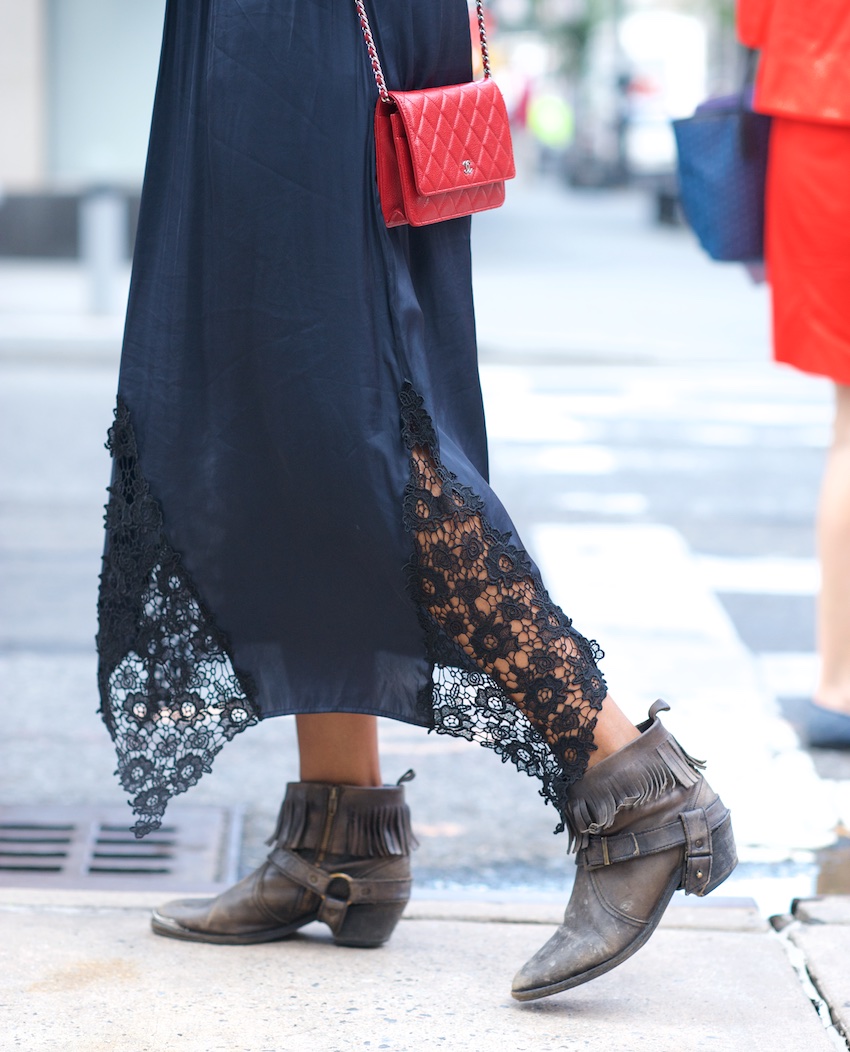 Dress: H&M (old).  Try Free People's Go Lightly dress.  Jacket: Vintage.  Try Free People's Flamenco, their Quilted Tie or Batik jackets. Boots: All Saints (old). Try Jeffrey Campbell's Pascale.   Bag: Chanel. Shades: Ray-Ban
I am in an old H&M slip dress and an even older pair of All Saints ankle boots which I've lost count on how many times they've been re-soled.  They've faded from black to an indescribable faded colour, the left custom metal toe tip has fallen off and the insides have worn down.  In short – they're perfect.  I am KICKING myself though for not buying them in suede back when they had them.   A back up to these would've been everything!
You can see how the dress looks with silver heels but for running around, the boots win.
Photos: Helena.