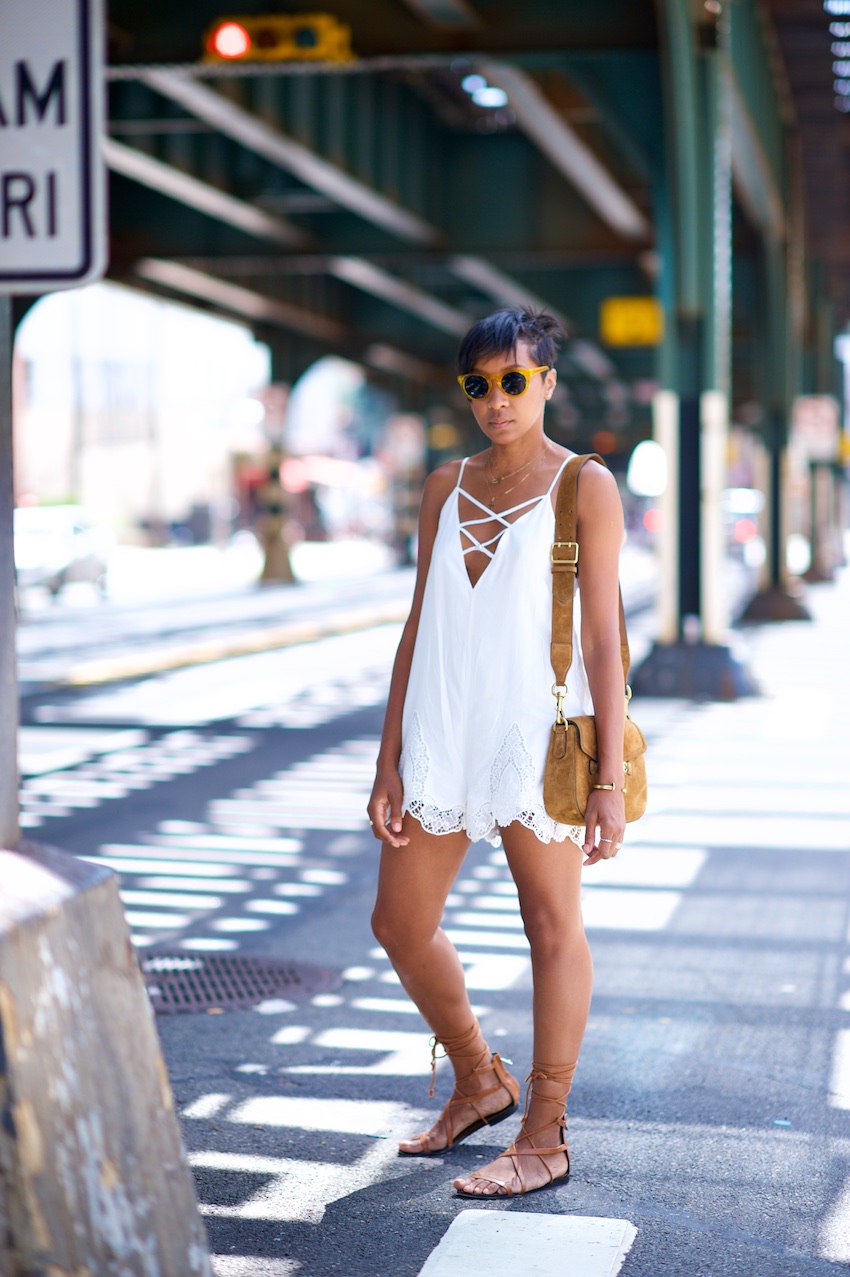 All eyes are on Autumn but it's still hot enough to wear rompers.
Here are two ways I wore this one last week…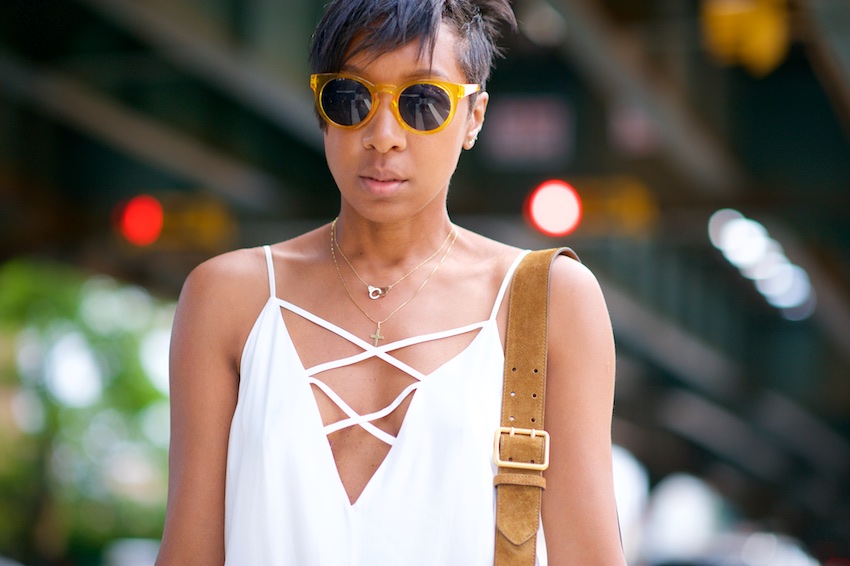 For the day I wear it with thin gold jewelry.   I like Jennifer Zeuner's which I'm slightly addicted to (her wishbone necklace that I like wearing gets a lot of compliments).   The glasses are thrifted and the light brown frames have worked all summer.  Never realized I'd wear them as much as I have.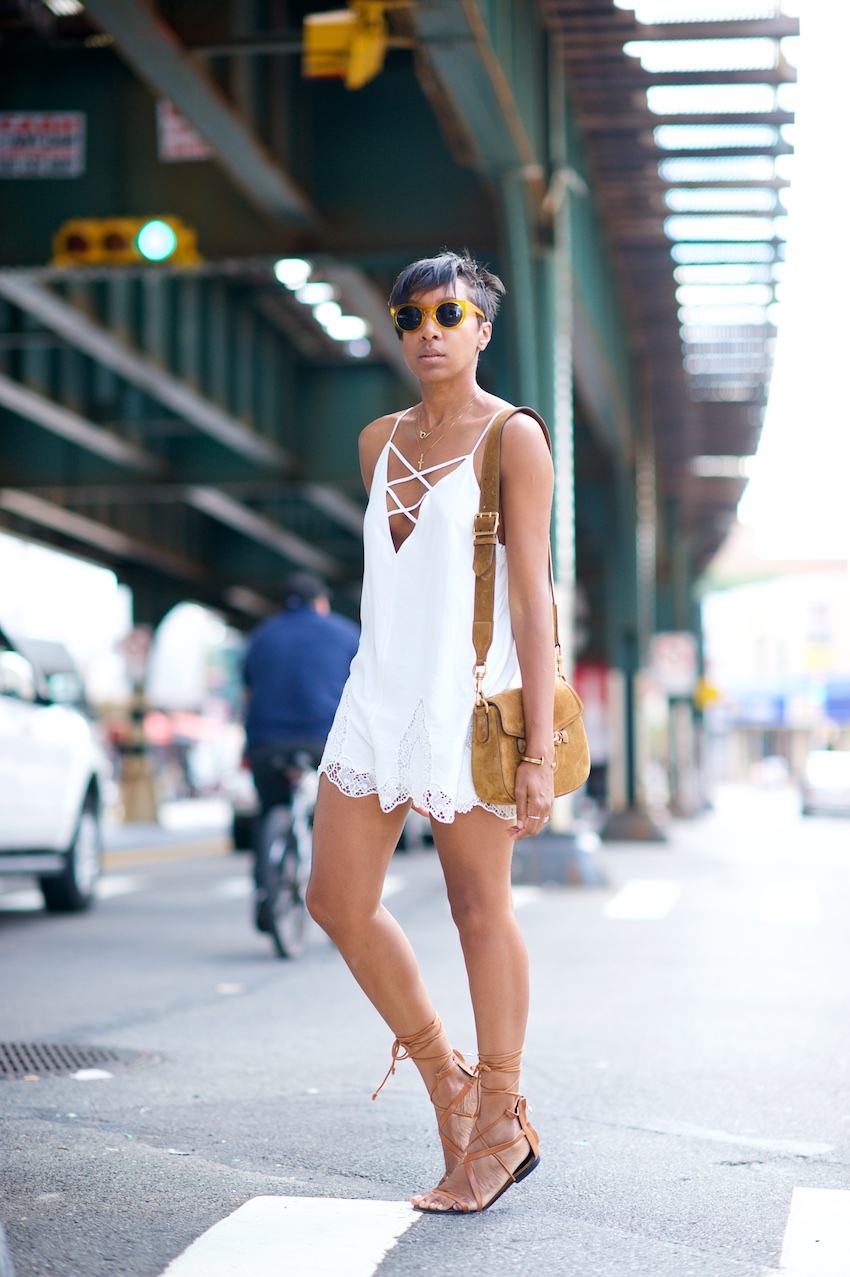 You've seen these Mango sandals (on sale) a lot either in past blog posts and on my Instagram.  I got them in tan to wear all summer. There's a pair in white in my wardobe now that I'm going to dye black soon to wear with all black.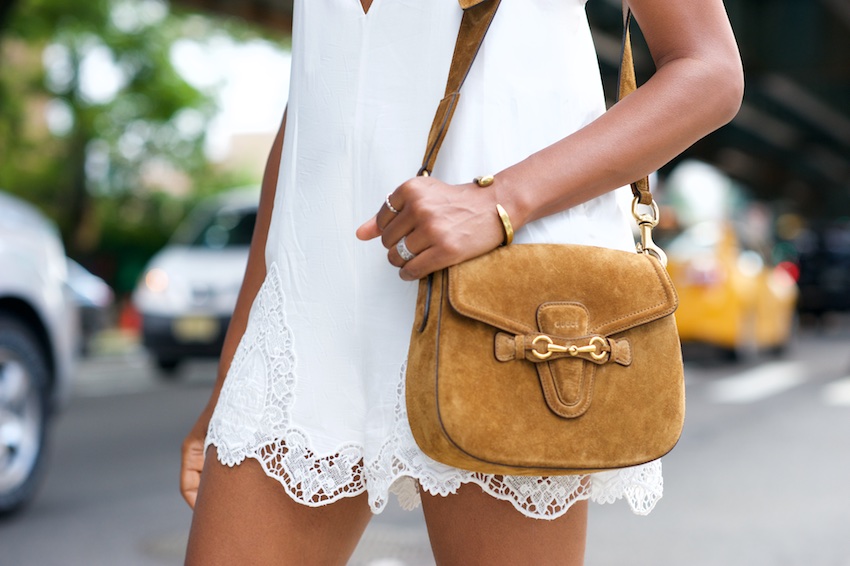 The suede Gucci was to keep everything neutral.  I saw it back in Feb and couldn't get it out of my head 🙁  Bags like Frye's Amy and Rebecca Minkoff's Sydney  give the same effect.  I also love this old Ralph Lauren which is pure seventies.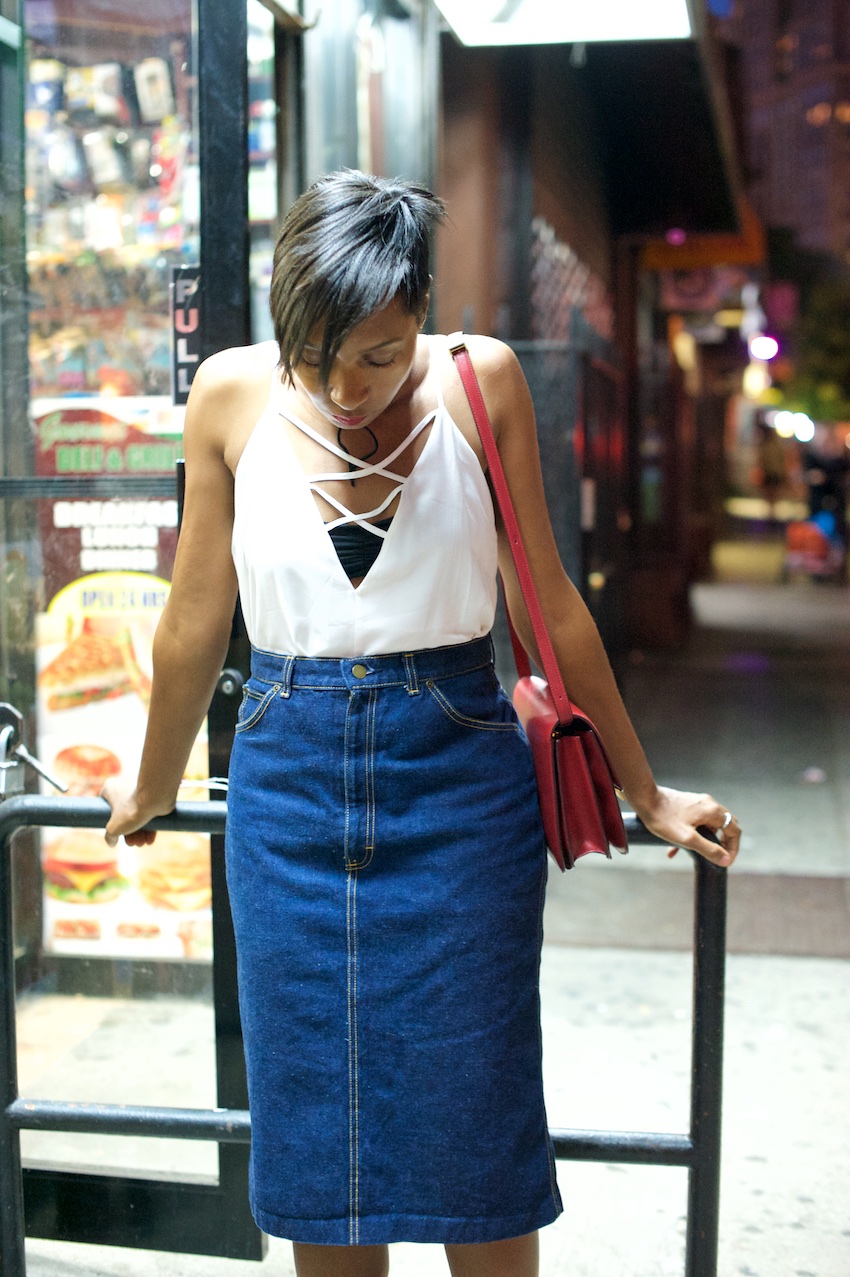 Look two was at night.
I layered a vintage denim skirt over the romper – turning it into a top.  Try Topshop's dark denim midi to wear right through Autumn.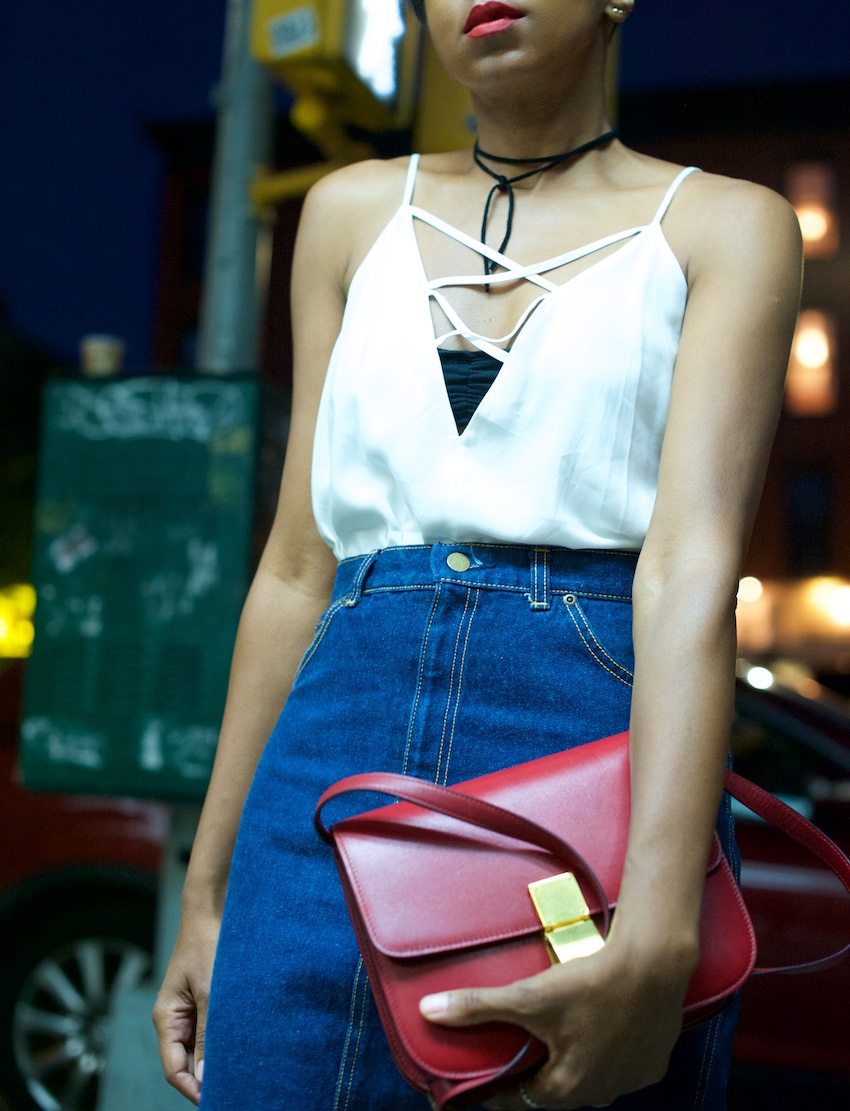 The red Celine bag was for colour against the dark denim – plus it (not intentional) complimented the red lipstick.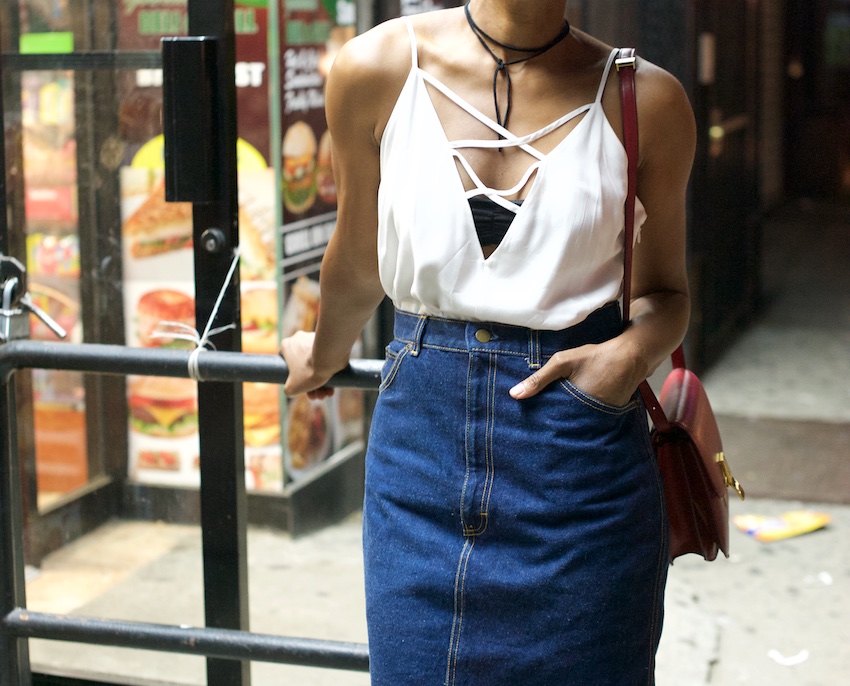 Lately I've been wearing a thin suede cord around my neck looped a couple of times.  You can get some at any fabric shop.   A black strapless bandeau was added under the romper to avoid nipple gate.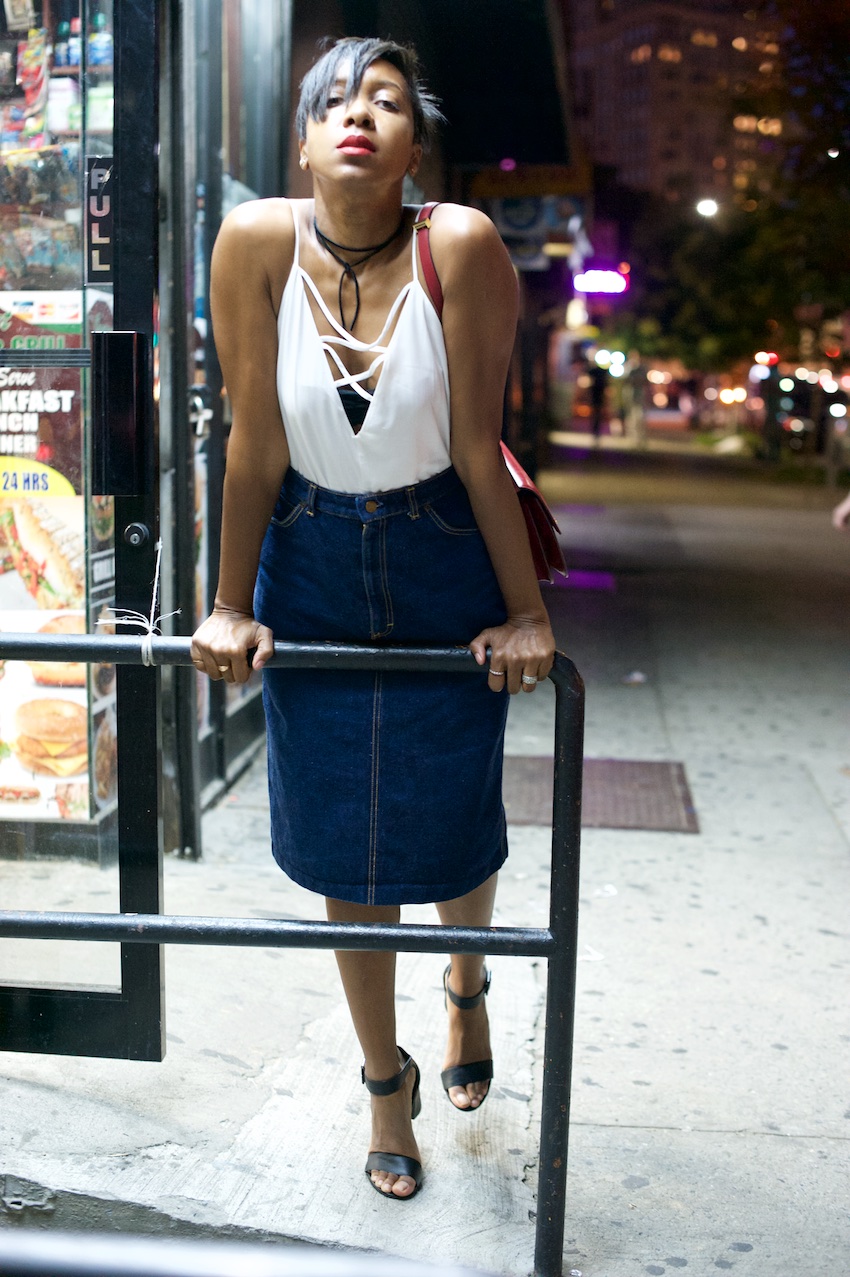 I finished with a pair of block heel sandals from Dune.  Not too high and they can be dressed up or down.
Hope this post inspires you a bit!