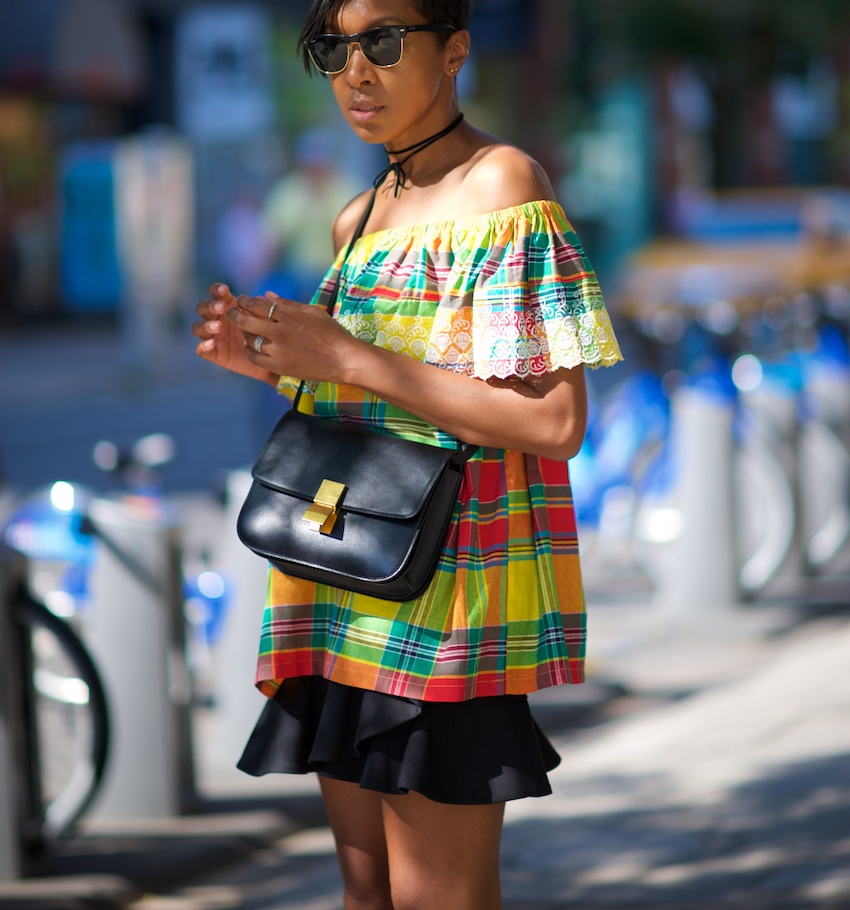 Guess where this print came from?  Not hard if you know me (or saw it on Instagram)…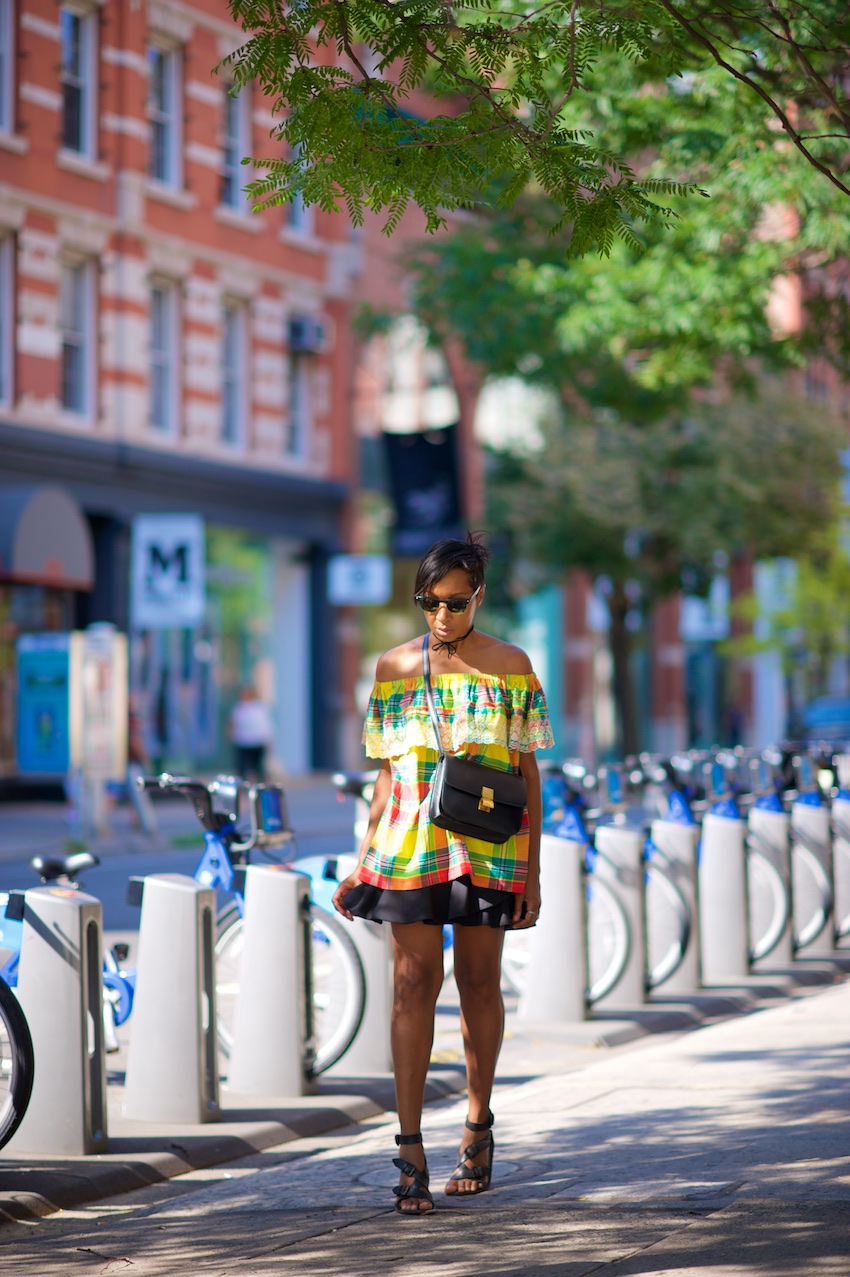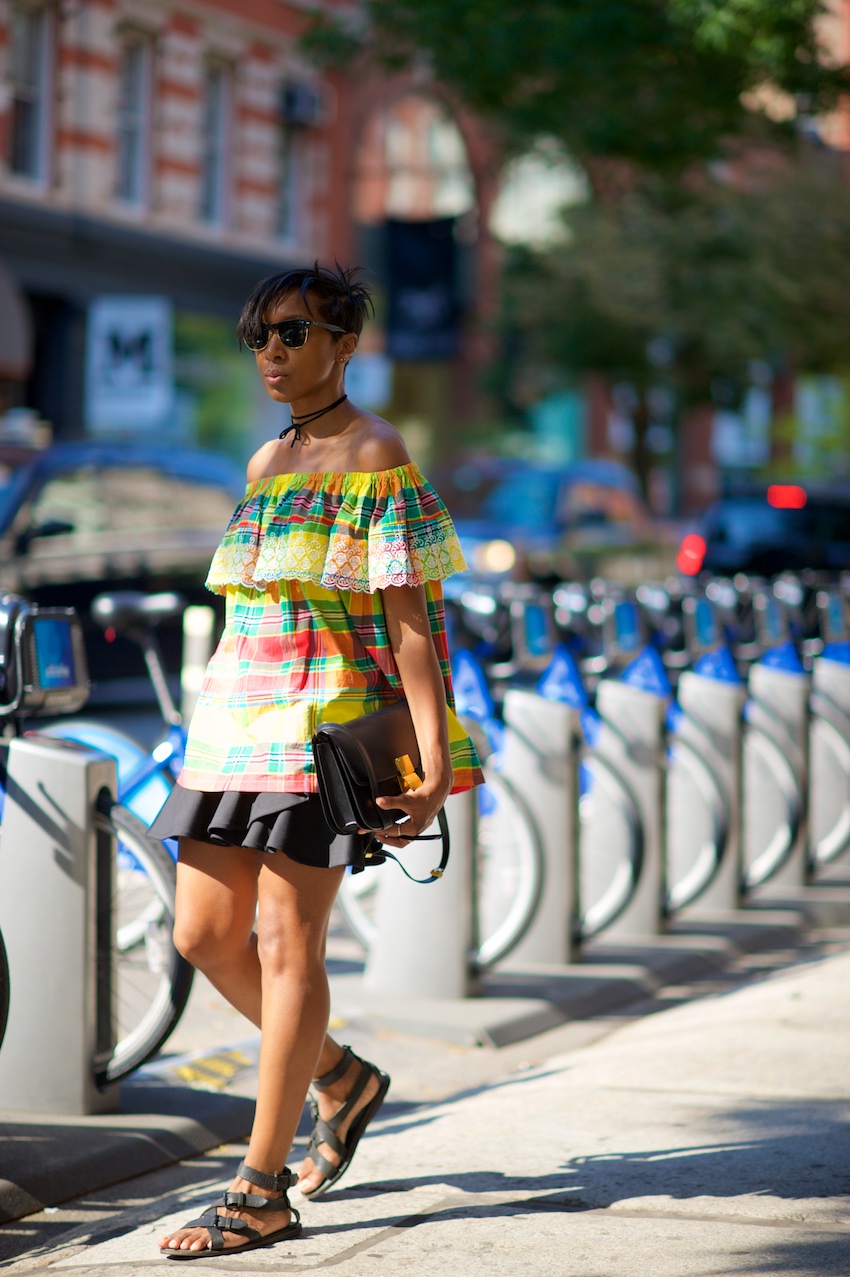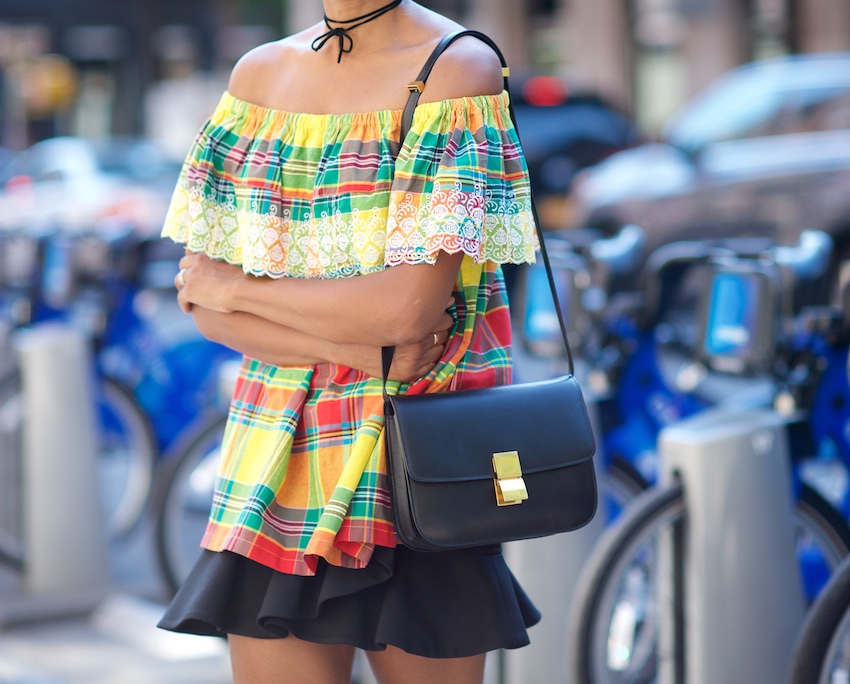 Blouse: St. Lucia.  Try printed ones from Topshop or try one of these plain or printed.   Skirt: Zara (old).  Sandals: All Saints Men.  Lookalikes from H by Hudson or Asos. Shades: Ray-Ban Clubmaster.  Bag: Celine.  Lookalike from Choies.
This off the shoulder top was picked up in St. Lucia last month (stand back in amazement).  It's cut wide so I wore it loose over a short skirt to balance out the volume.  Instagram followers saw it already worn outside of Mum's house.  One reason I got it was because it's in the typical St. Lucian creole print. My grand mother used to wear this as a dress!
Random:  It's the end of summer soon and this black OTS dress from last year has gone MIA.   Typical!  It'll probably re-surface in winter with twelve inches of snow outside.
Side note:  Thank you for the birthday well wishes on Instagram!  Don't laugh but the night ended at Popeyes 🙂
What are you up to this weekend? I'm not sure yet although I'd love to hit the beach, plus I need to add more stuff to my shop.