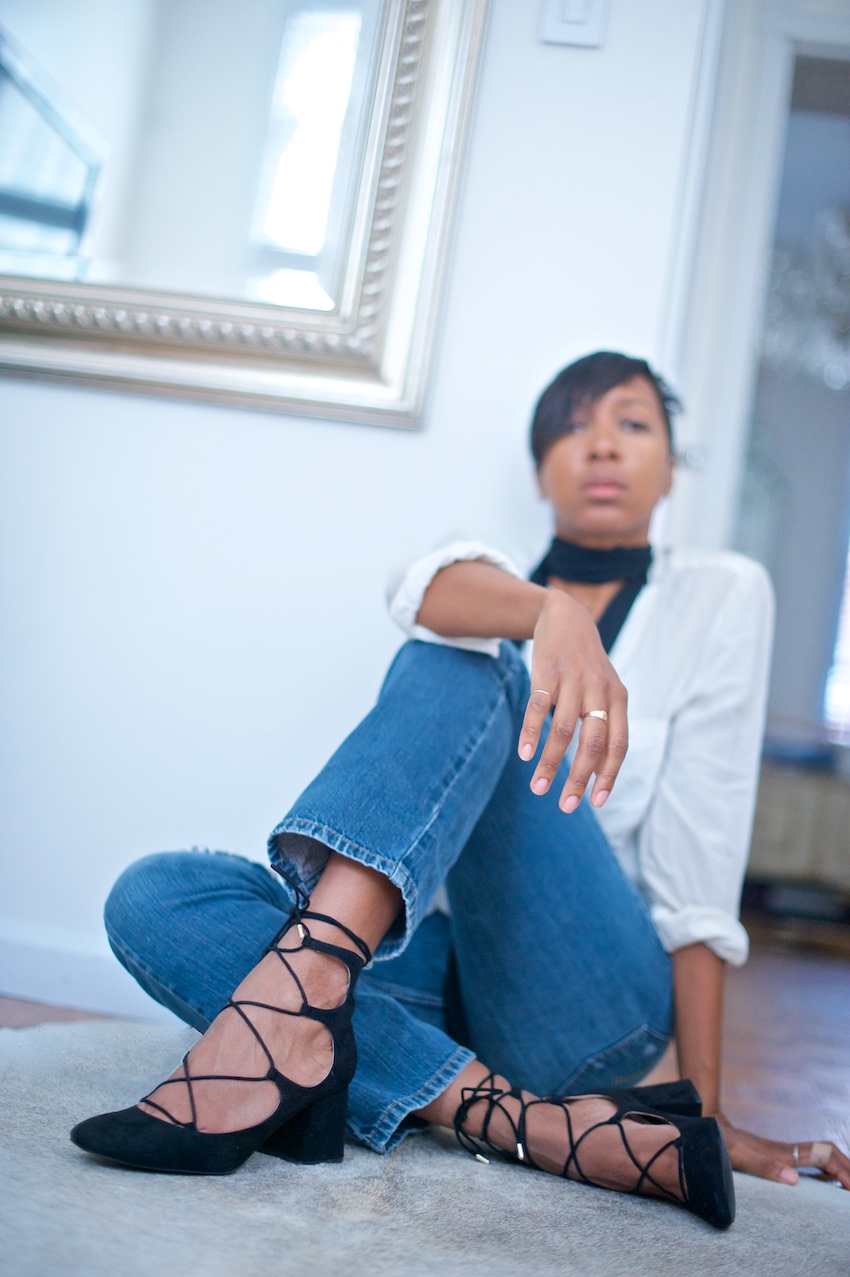 Jeans: Vintage Levis. Shirt: Forever 21. Shoes: Zara. Similar from Topshop (comes in nude too) or their suede version.
Seeing these shoes last week was like my bottom jaw dislocating and hitting the ground. "Corset feet" as I like to call them are everywhere, literally, even on sites like Nu-Bay. I blame Aquazzura. They single handily dressed the feet of so many on Instagram that you could literally count the days until every brand and their grandmother came out with their take on those flat pointy lace ups. Did anyone cave? I have a friend that did and swears by them.
But these block heels stole my heart reached obsessive level. Truth be told, I have a soft spot for block heel/lace ups. I put these Ann Demeulemeester lookalikes through heavy rotations and these suede beauties are next.
I'm surprised the brand didn't just say f**k it and add the poms poms like Gucci.
Question: Are you currently obsessing over anything?