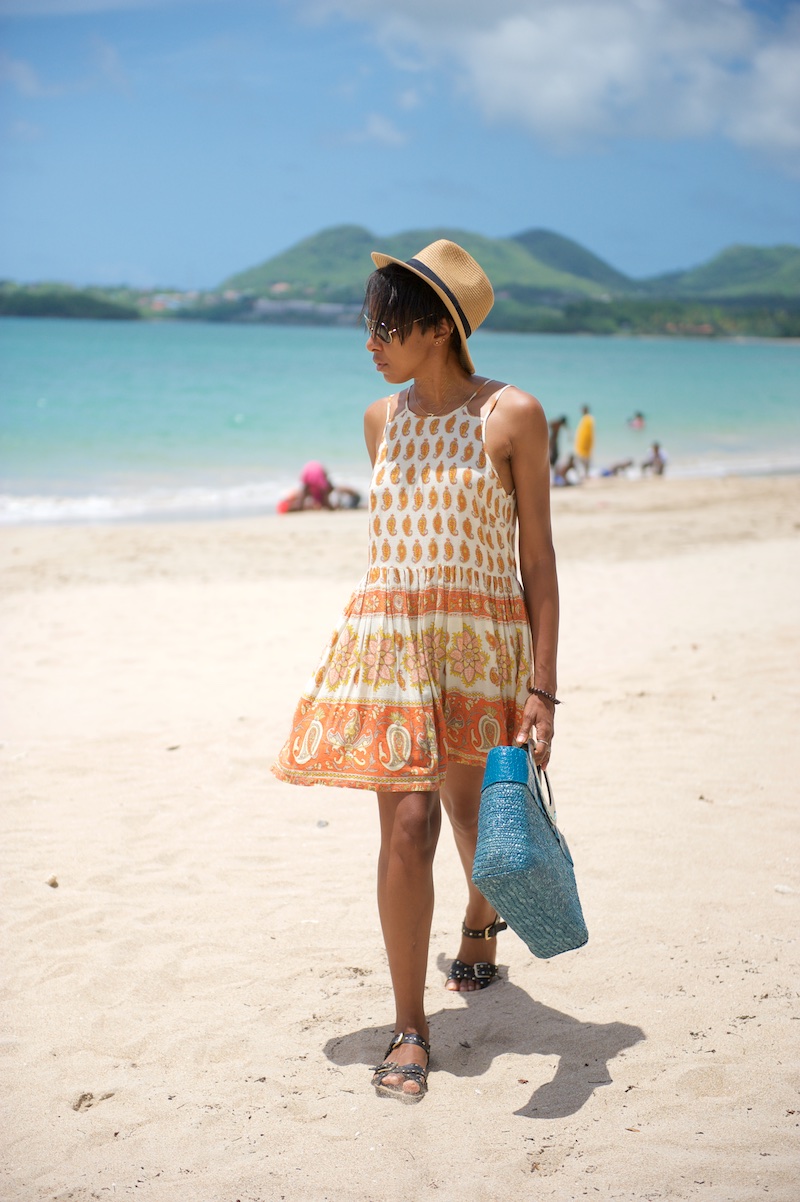 I dig cut out dresses from afar but never really get into them.
The key hole back on this one felt more do-able being it's behind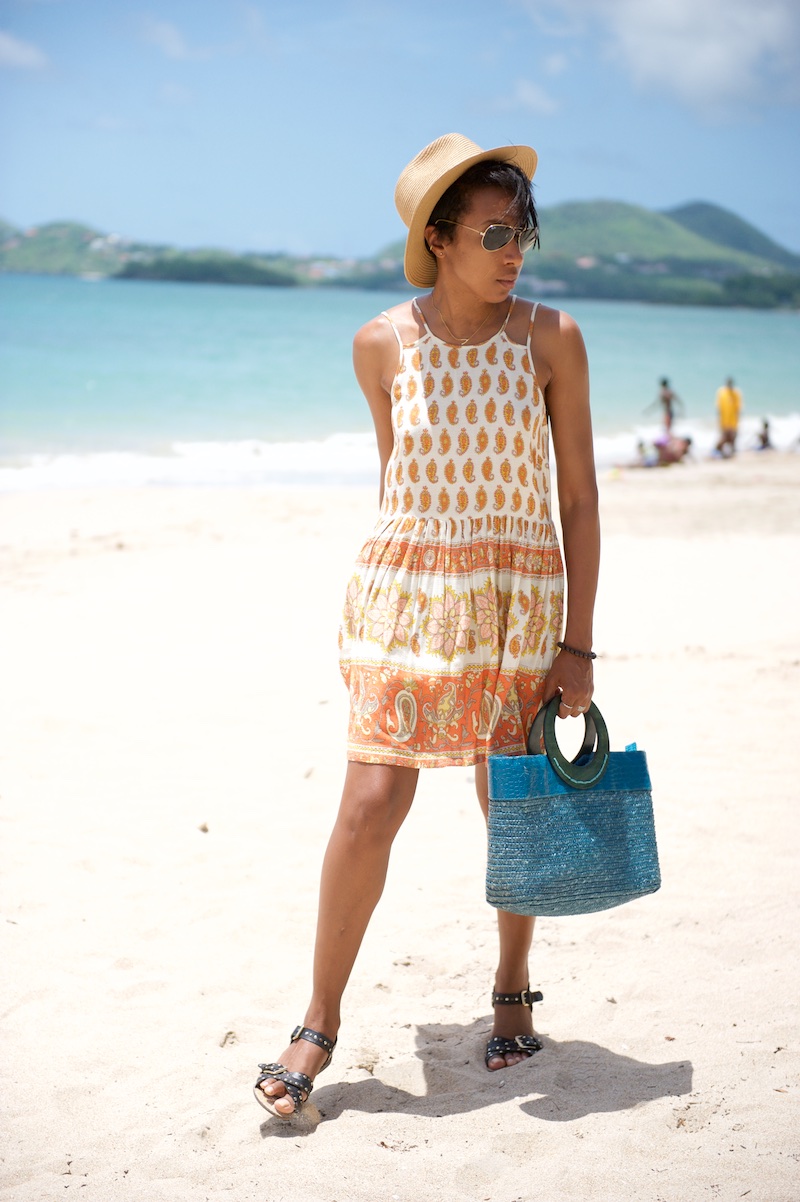 Dress: Minkpink.  Sandals: Kurt Geiger.  Try Topshop? Bag: Mum's!  Panama (random). Shades: Ray-Ban. Wishbone necklace: Jennifer Zeuner (comes in silver)
Plus it was found at Buffalo Exchange so for less than $20 it was worth trying.   I saw this Free People cut out dress too that could probably work worn back to front although I kinda like it as is?
Worst case just try a Buffalo or consignment type place if you have one by you.  It's an easier way to dip your toe in with experimenting!
 Photos: Mum taken at Vigie Beach.