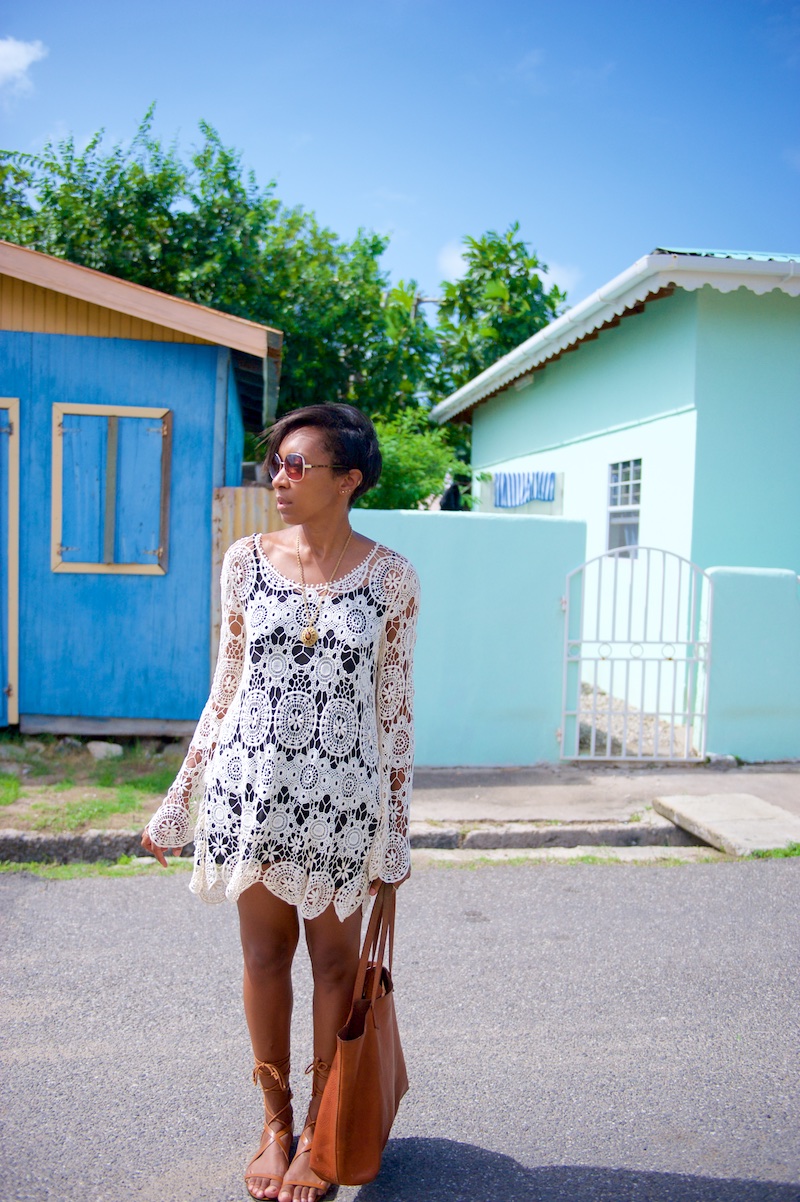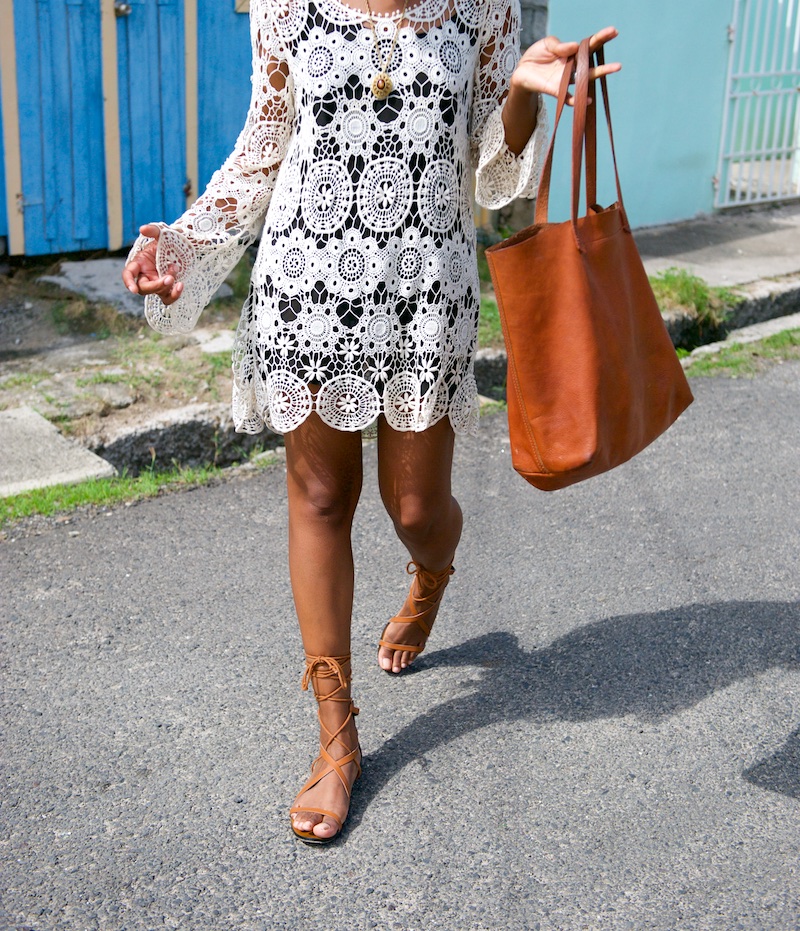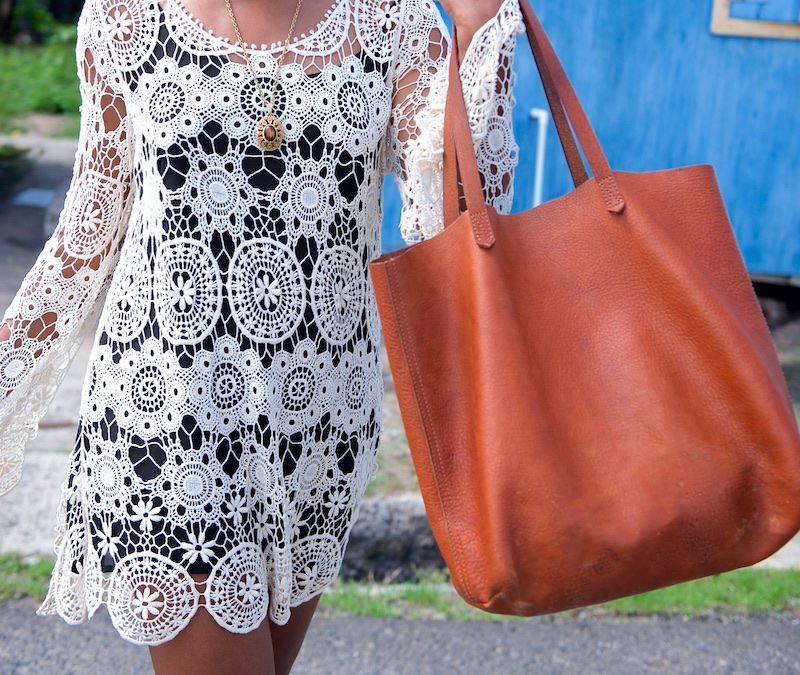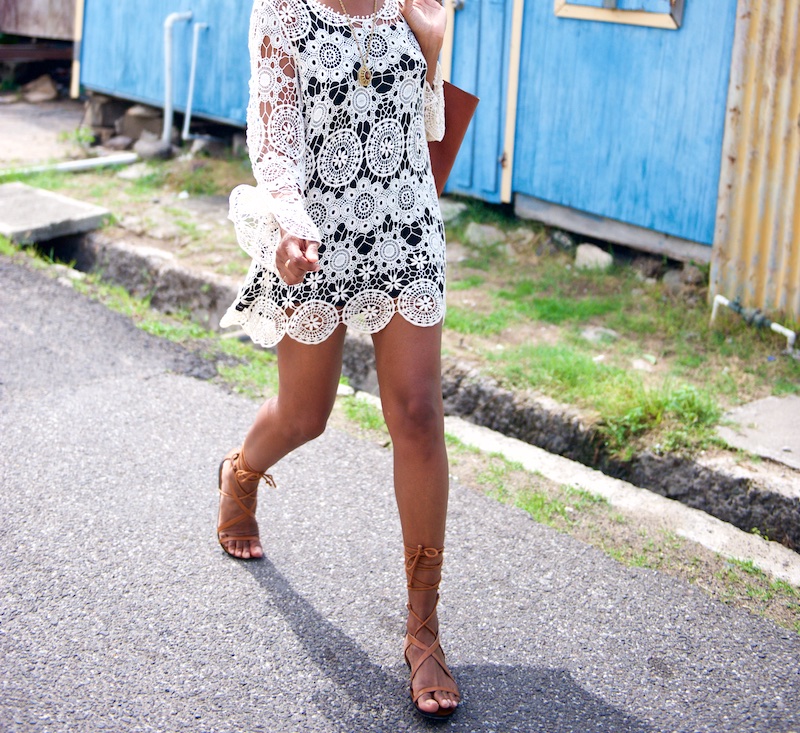 Dress: Zara (about 3 years old?).  Sandals: Mango (on sale!).  Bag: Madewell.  Shades: Forever21.  Necklace: My Mum's
This dress has come in well handy while away and it's paid itself off since it's out every summer.  Outside of eBay I reckon places like Mango or Asos do good takes. Just size up for slouch and you'll wear it every summer – especially when going away.
I mentioned on Instagram that I extended my trip by another week to get some things sorted out while in St. Lucia.  I stay at my Mum and step Dad's place in Rodney Bay and have been for years now.
Mum gave me her pendant necklace which I've always loved since growing up.  It opens and used to hold solid perfume in it which has now all gone. She got it in the seventies and I feel honored to carry the torch.
Photos: Mum while we passed through Gros Islet village