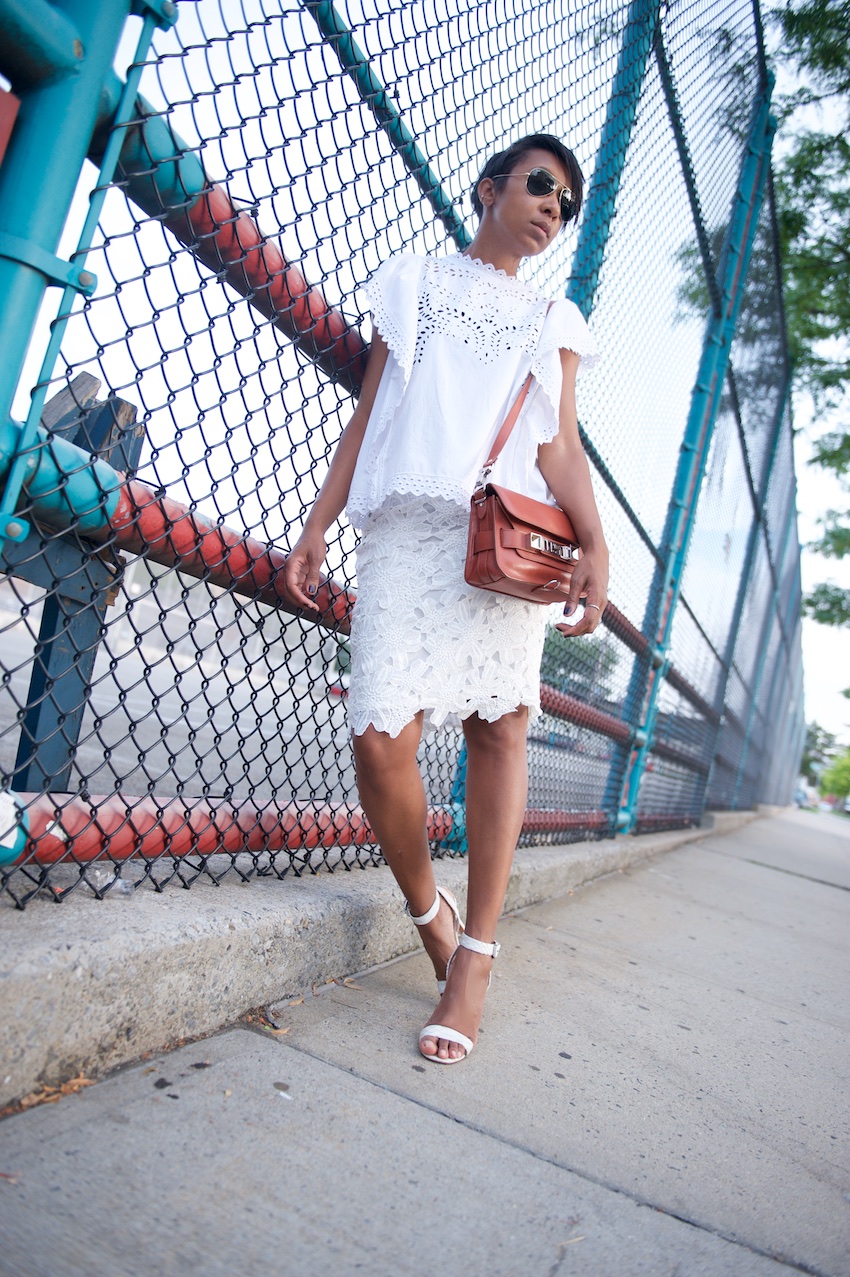 Almost anything can be found for less than what it originally says on the tag if you wait long enough…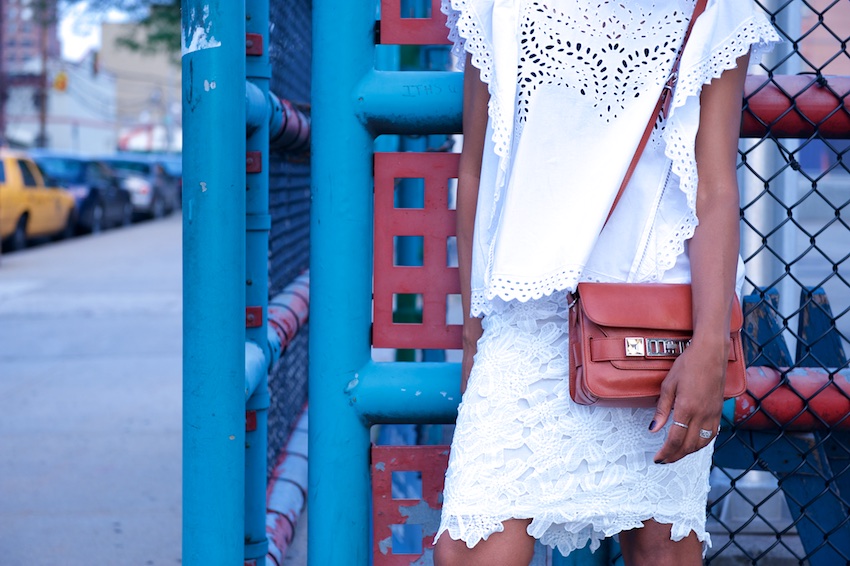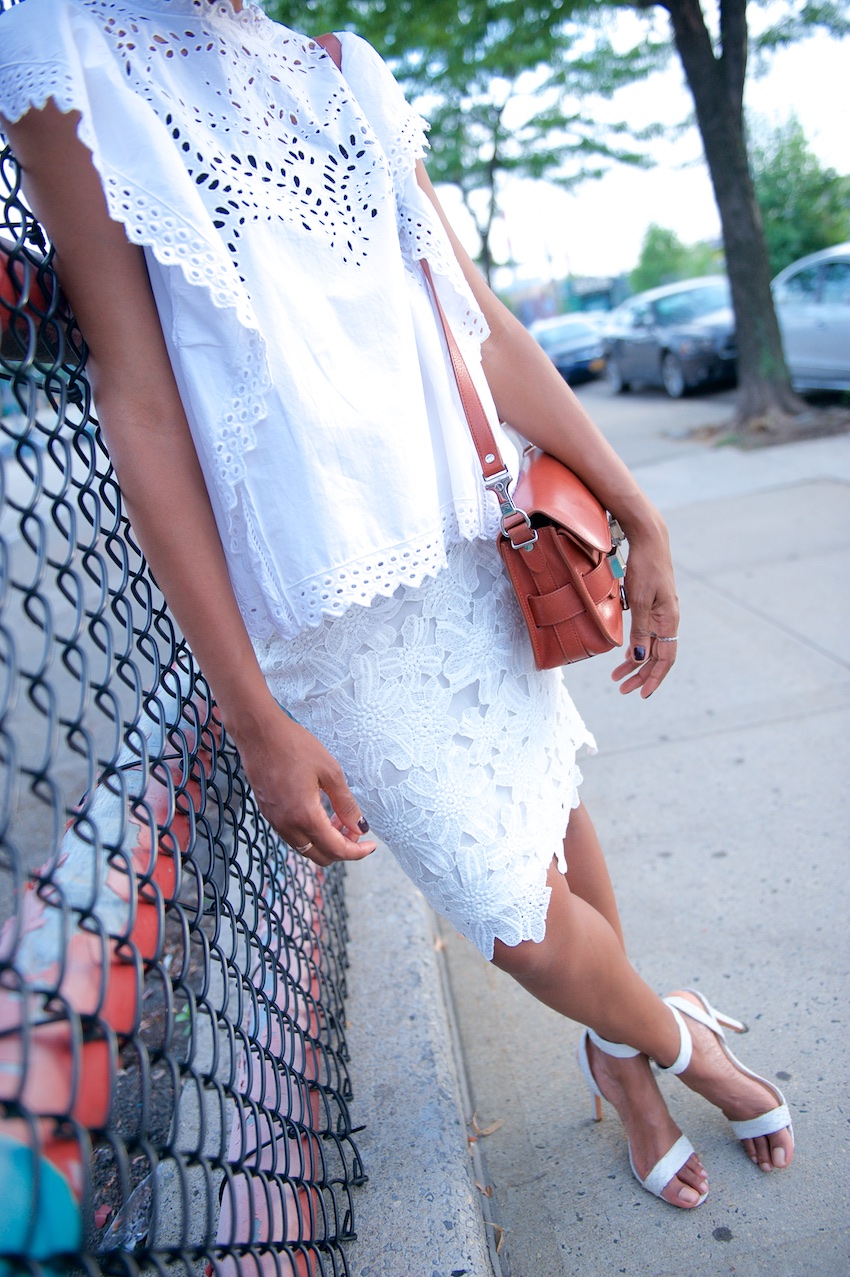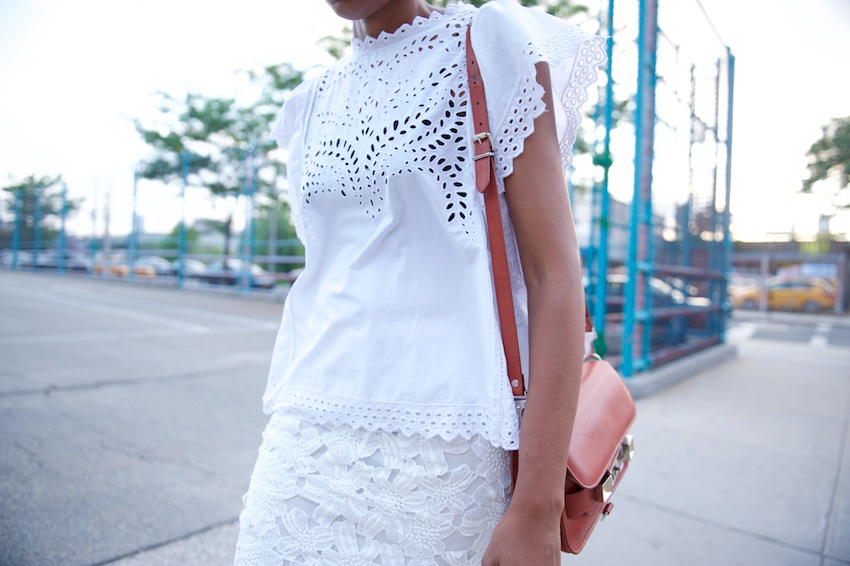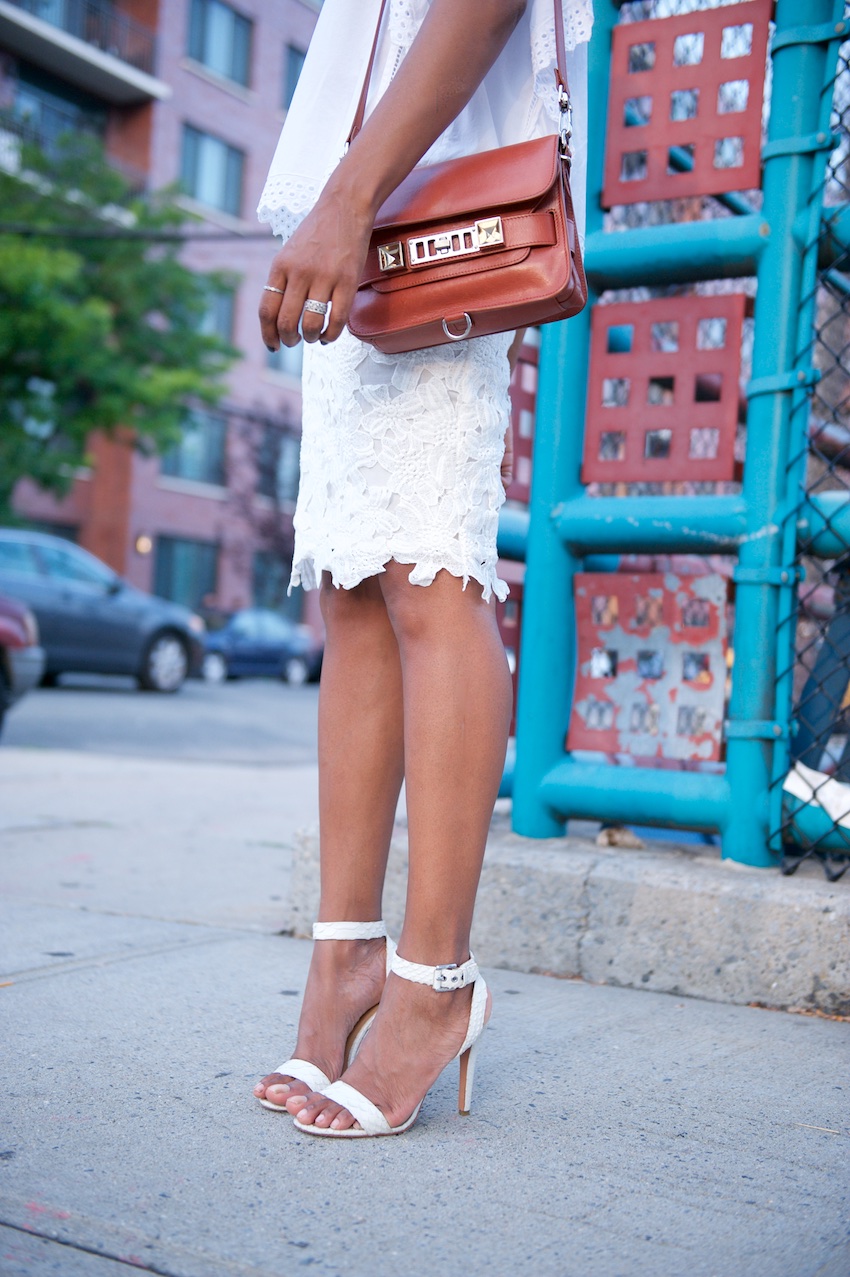 Blouse: Isabel Marant Etoile (on sale).  Similar doilys:  Asos or Tularosa (in red). Skirt: Necessary Clothing.   Shoes: Coach.  Bag: Proenza Schouler.  I see two pre-loved ones on Fashionphile.  Shades: Ray-Ban
  I was just saying this recently to a friend.   Case in point:   The blouse was on sale and the PS11 was sitting at Ina consignment.   Everything eventually one way or another gets marked down to make way for the next season.
True story but I was looking for a tan brown bag in this size and shape.  In fact I was looking for this exact bag but couldn't be bothered spending and it's season came and went so I gave up looking which is PRECISELY when one popped up.  A bit like men.
How do you like the skirt? I can barely walk in it but it worked for an early drinks evening.