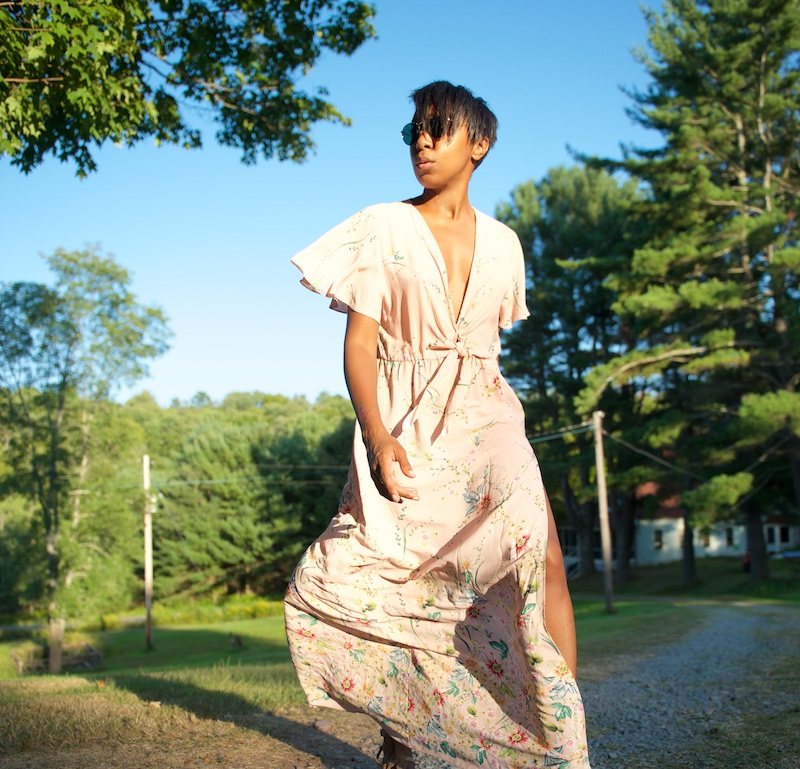 As you know from my Instagram Michael and me are upstate this Labor Day weekend.  We are there now and return back later today,  not looking forward to sitting in traffic later…
Here are a couple of ways that I wore the one summer dress  that I brought.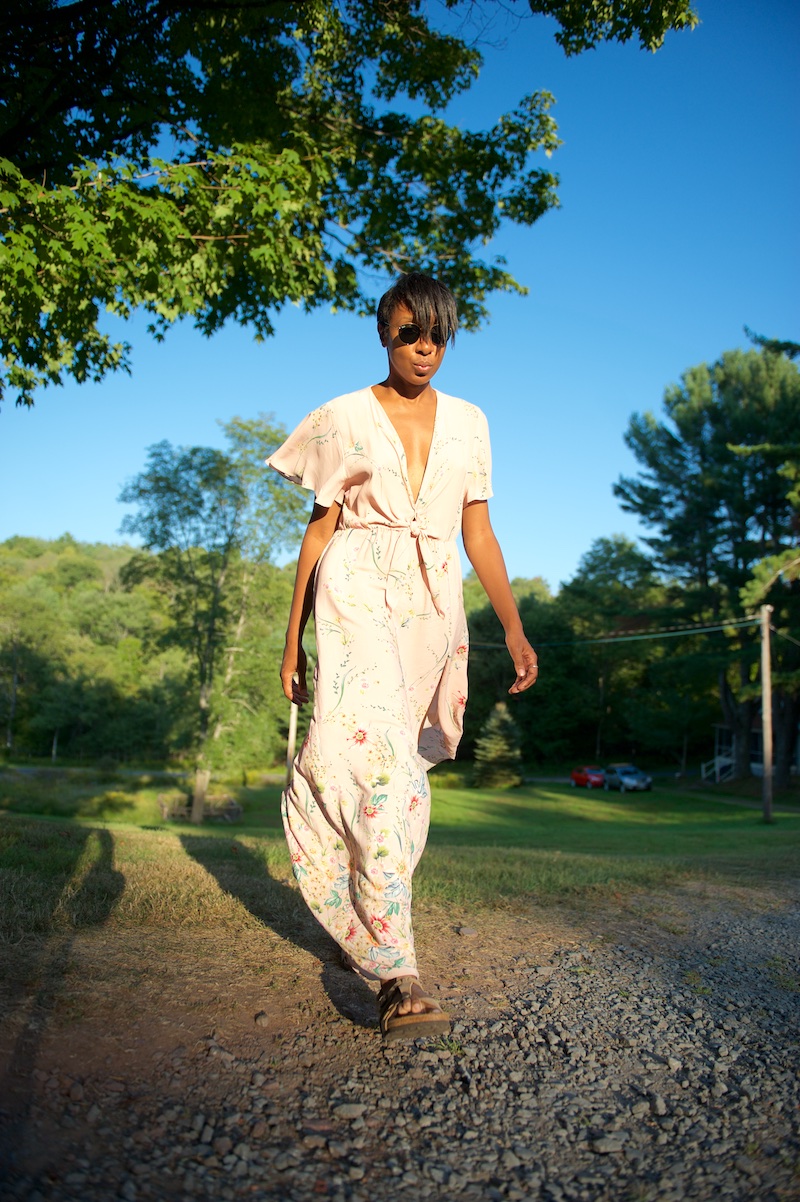 Being it's still warm up here, the first was as is.  Can you believe that it's still warm enough during the day upstate to dress like this?  We didn't hence why I only brought one dress.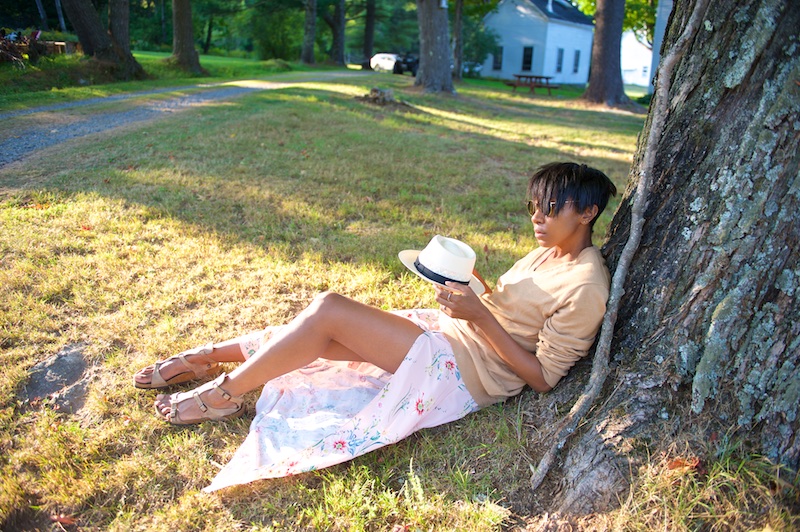 At the end of day I layered a men's jumper over the it and borrowed Michael's hat.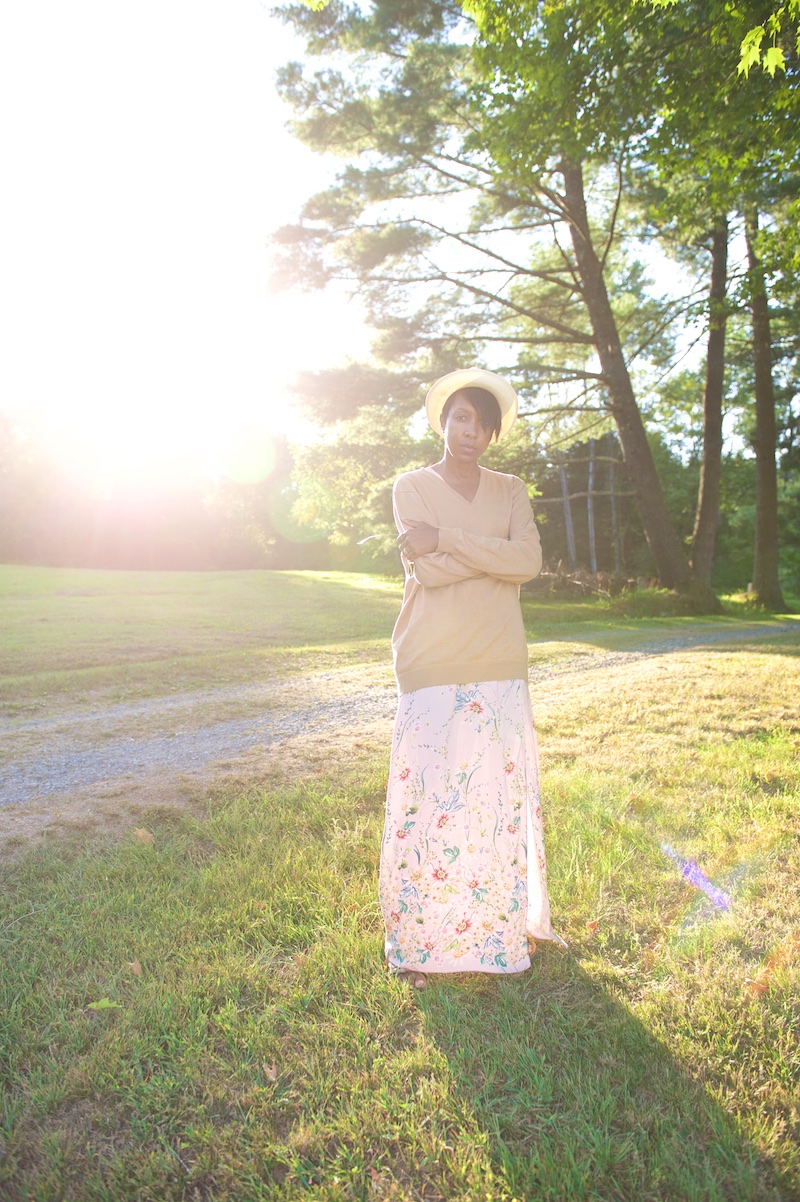 Dress: Zara.  Try Asos Kimono dress  or Free People's Endless Summer dress. V-neck jumper: Joe Fresh men.  Sandals: Birkenstock.  Similar from Matt Bernson.  Hat: borrowed from Michael. Shades: Ray-Ban (20% off code: FALL15)
This is really just a variation on any long dress that you have.  I've always liked the juxtaposition of mens' knits over dresses.  I did swap out the sandals after for Converses but the camera died before I could show them – arghhh!
This is probably the easiest of any two ways to wear because it's one way to keep summer dresses well into September.  Tights and boots optional.
More pics on Instagram @karenbritchick