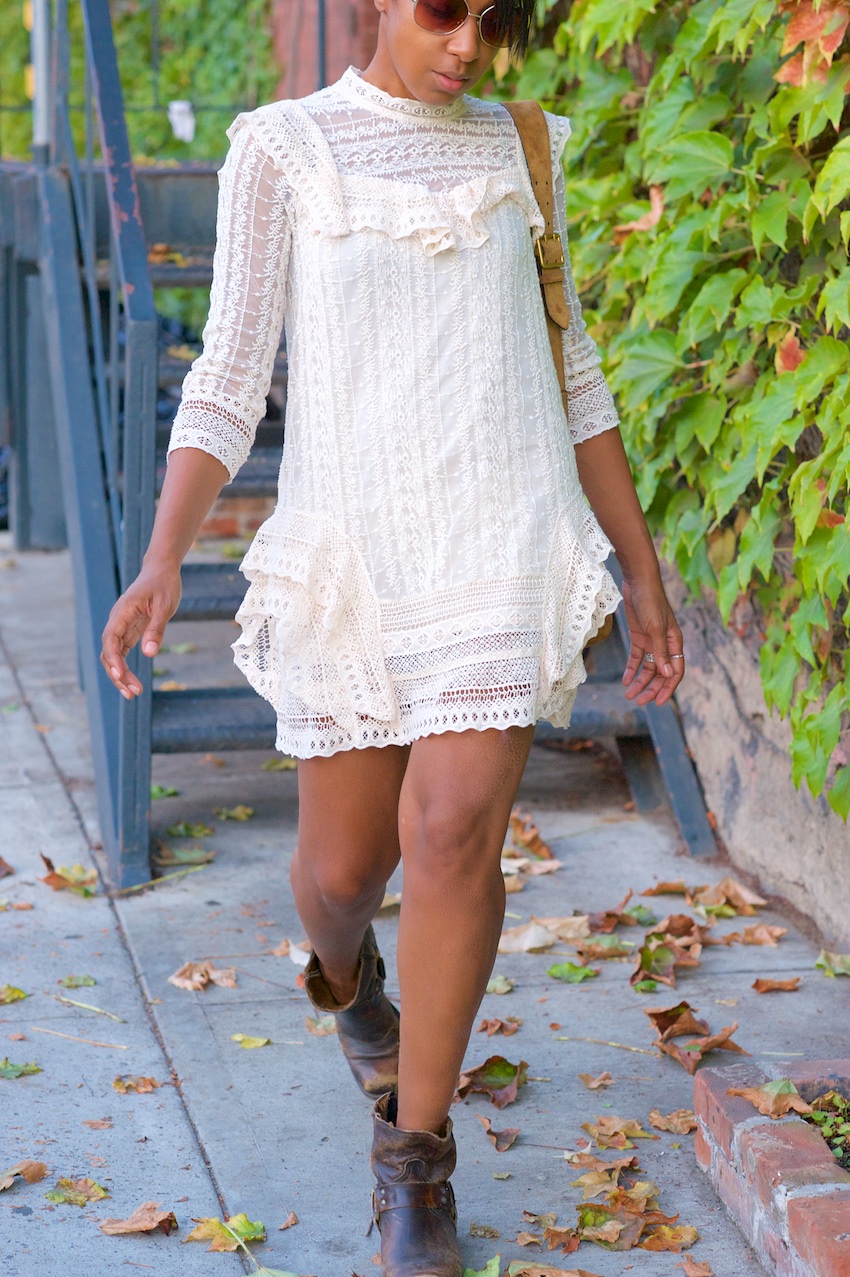 When you give up thinking about it, that's precisely when you find it.
Yep – it's another one of those…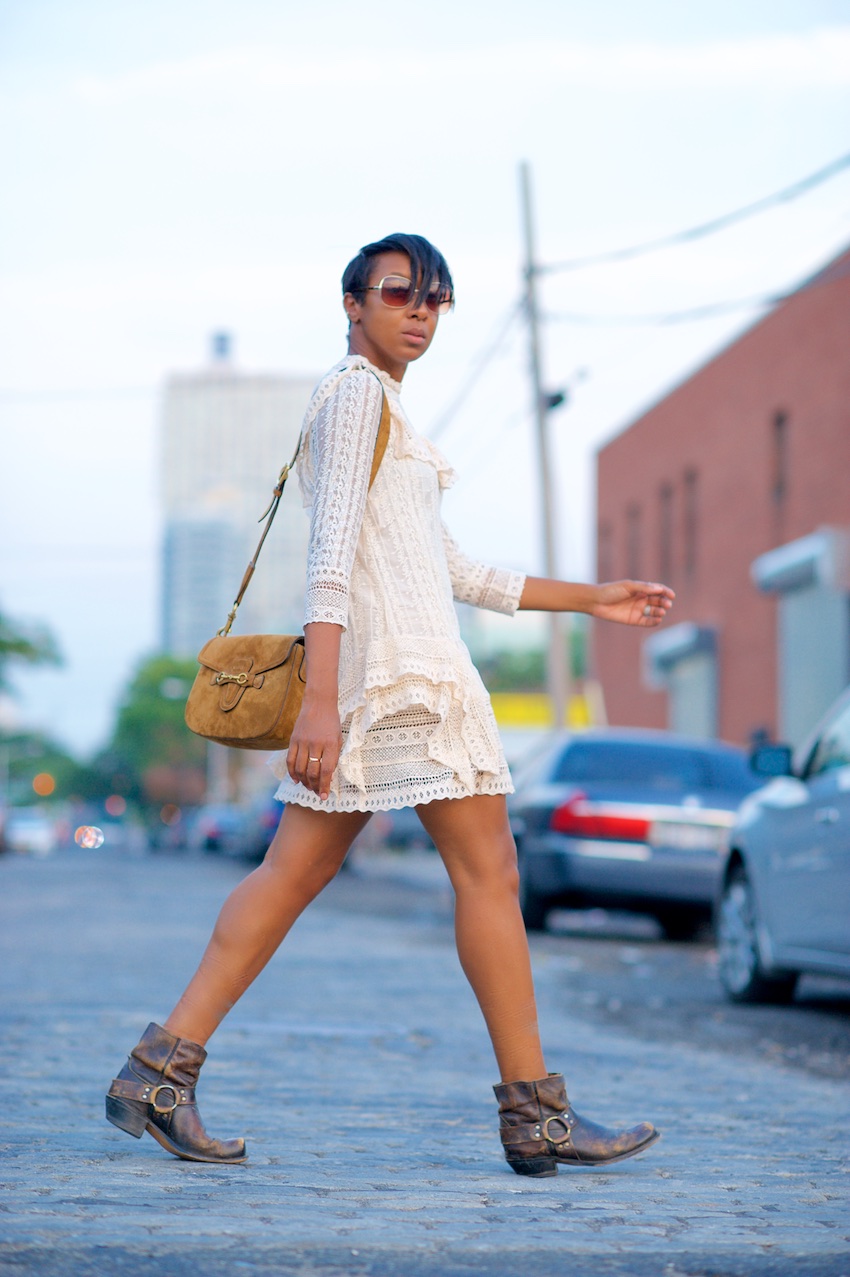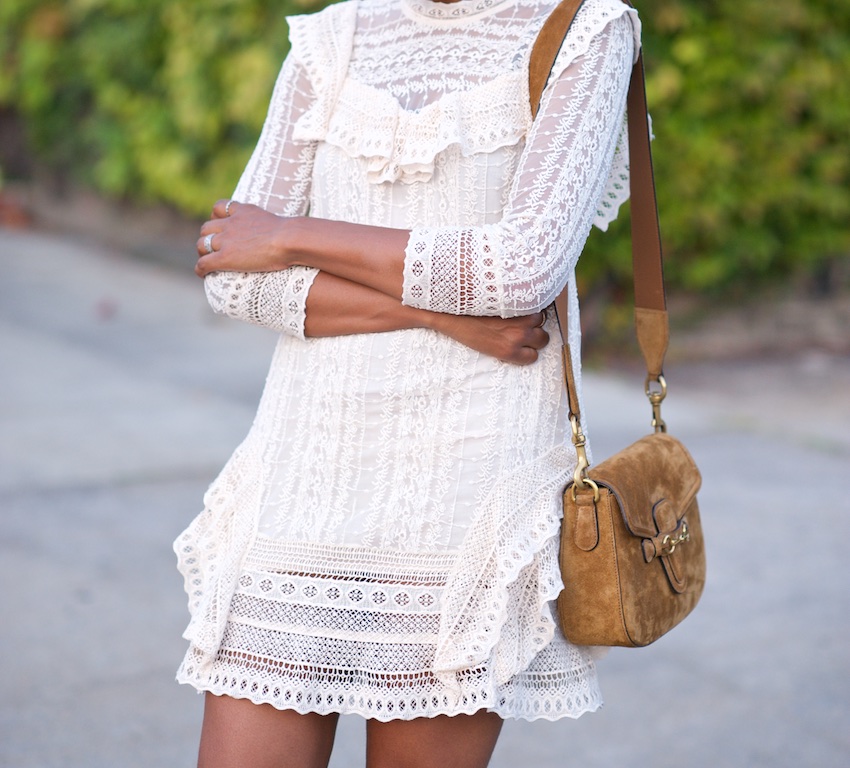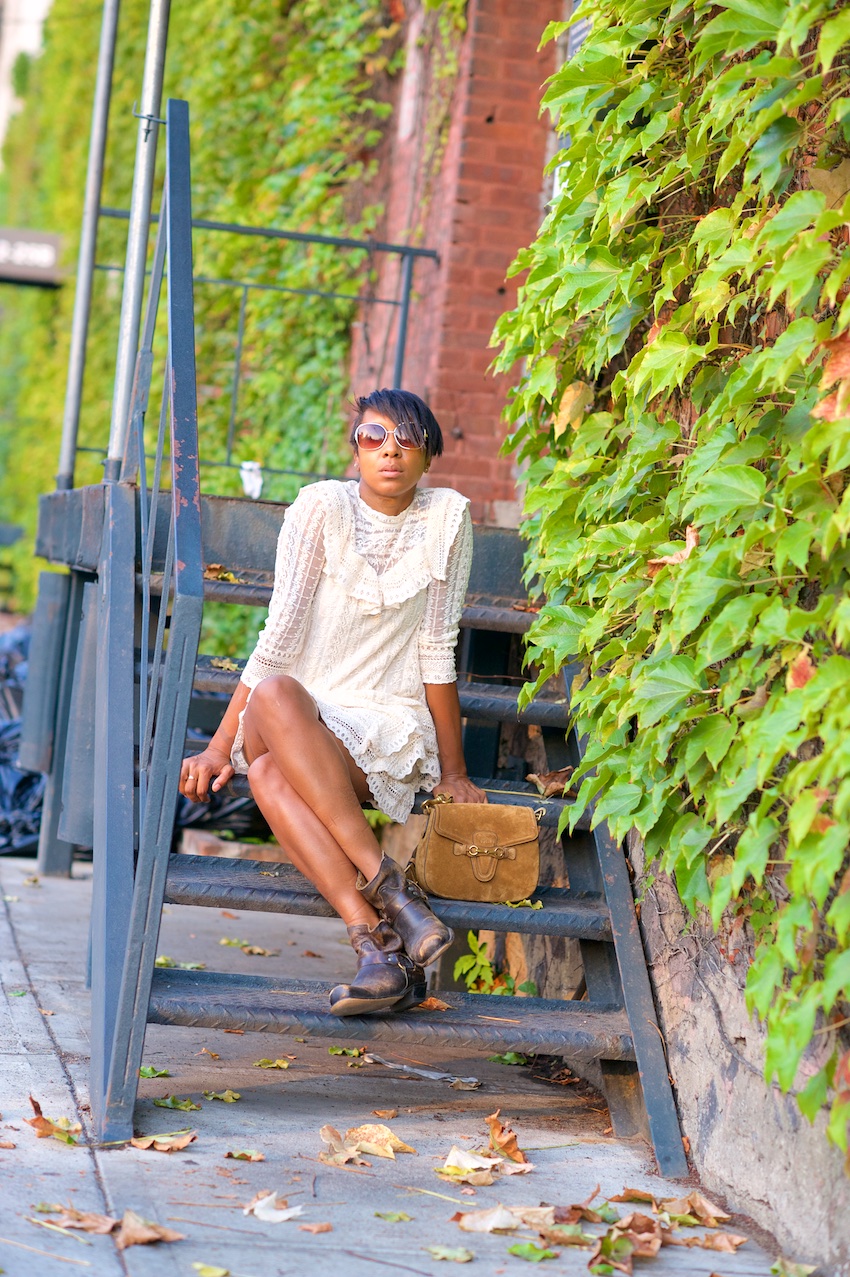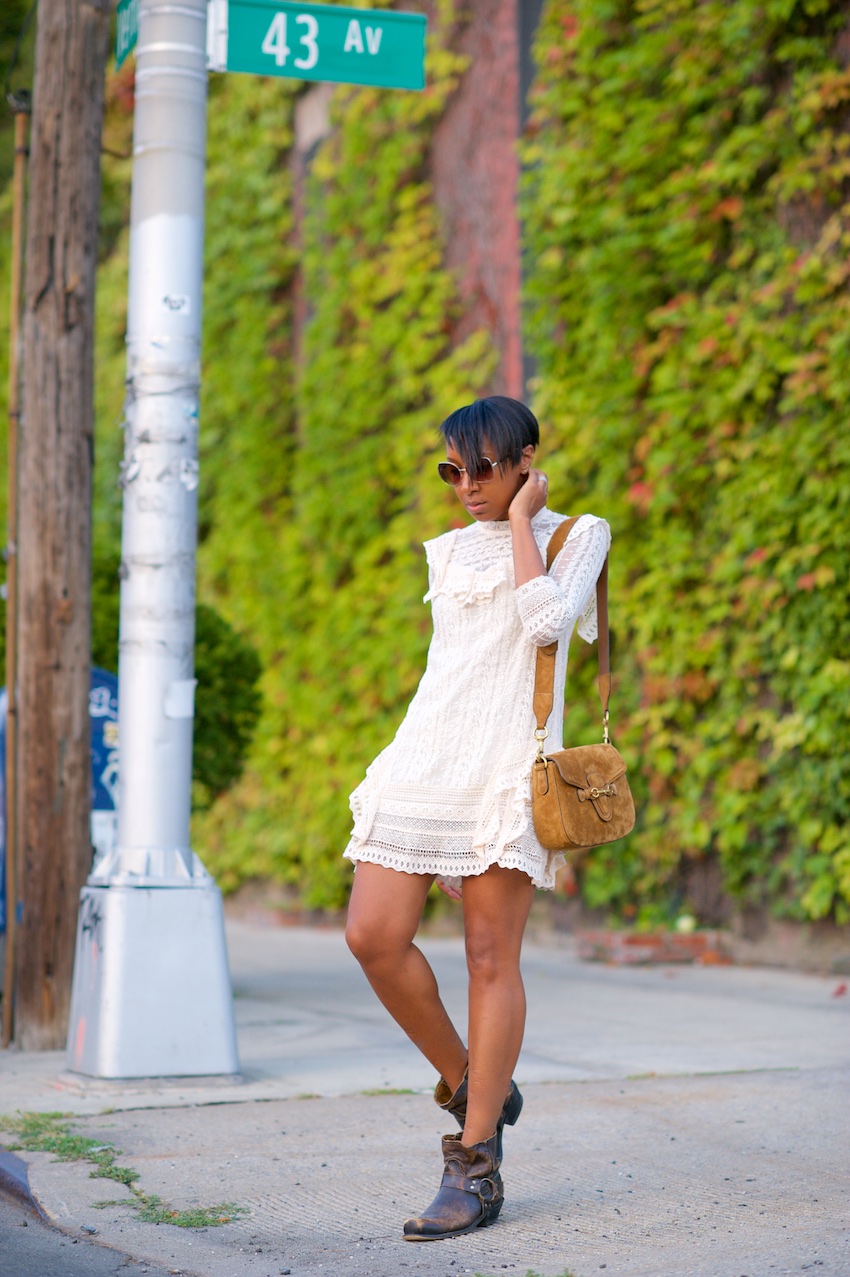 Dress: Free People.  Try Topshop's lace dress or Revolve has a lot of badass lace dresses. Boots: Vintage and DIY hacked to ankle.  Try these Fryes and wear them in the rain to break them in. Bag: Gucci. Try Mango's same retro vibe bag, Ralph Lauren (if into fringe), the Mansur Gavriel saddle bag in my shop or  APC. Shades: Forever21.
I saw this dress at Beacons a couple of weeks ago and knew before checking the label that it was Free People.  I had been quietly eyeing it for months, fondling it in the shops. It comes in black too and I ummed and ahhhh'd in my head on which colour I would get if I was to hypothetically buy it.
Fast forward a few months and there it is:  Hanging in the colour categorized white/cream dresses section while in Williamsburg Brooklyn.  *Insert choir singing*  I instantly Instagrammed.  Now I just need the same thing to happen with the Rodarte carpet boots.
Is this a common fashion karma? When you stop looking  you randomly find it?