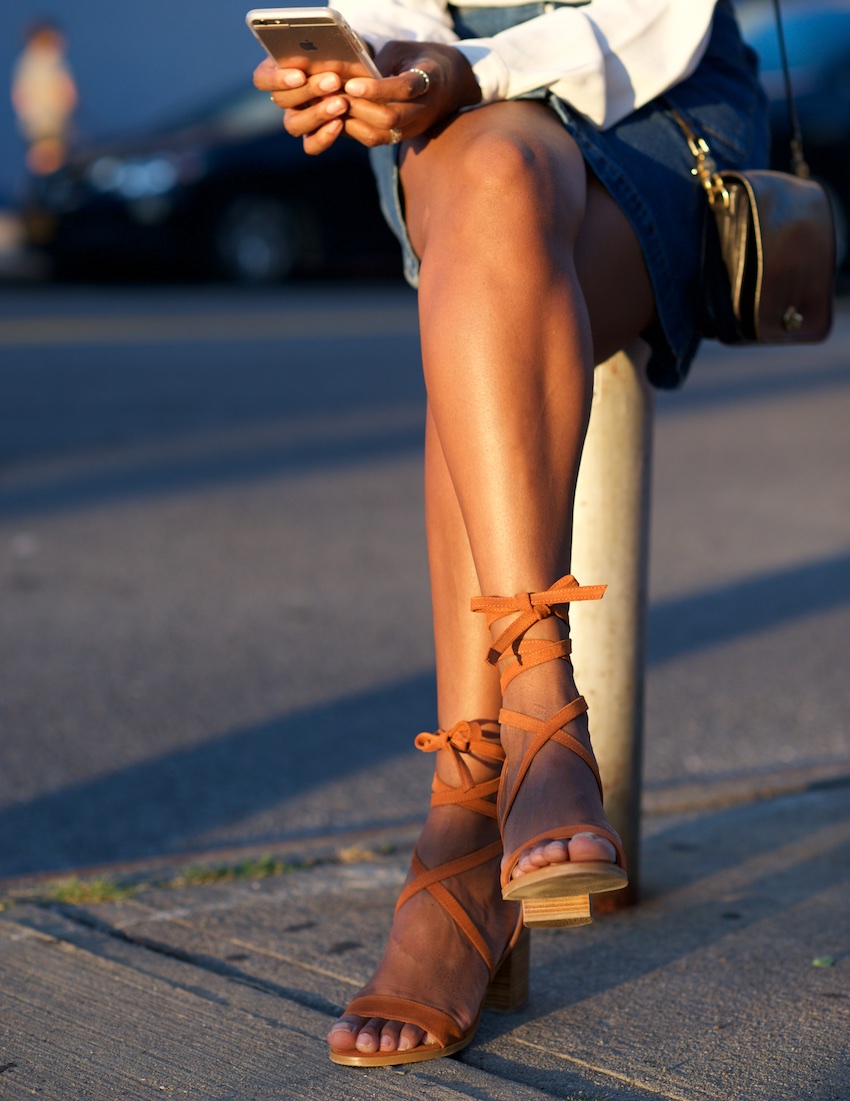 Gotta give it to Topshop.  They got me by the b*lls this time…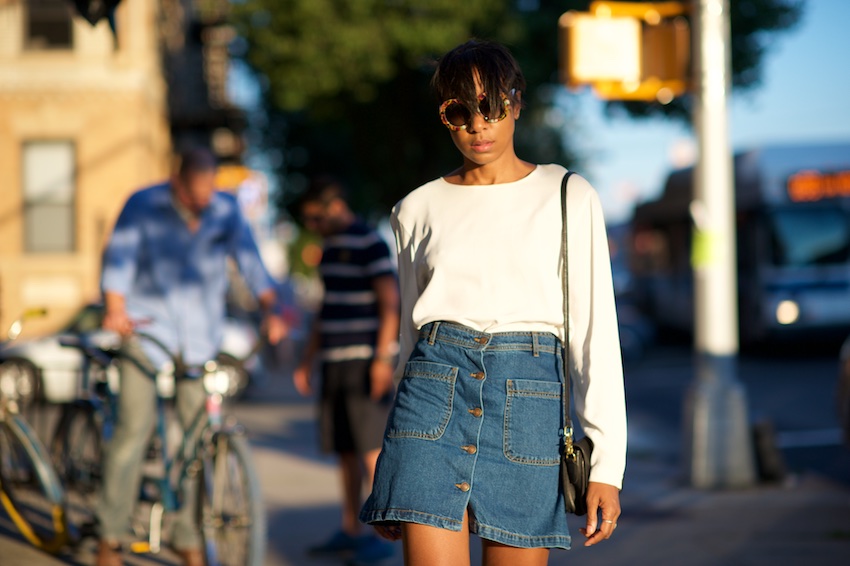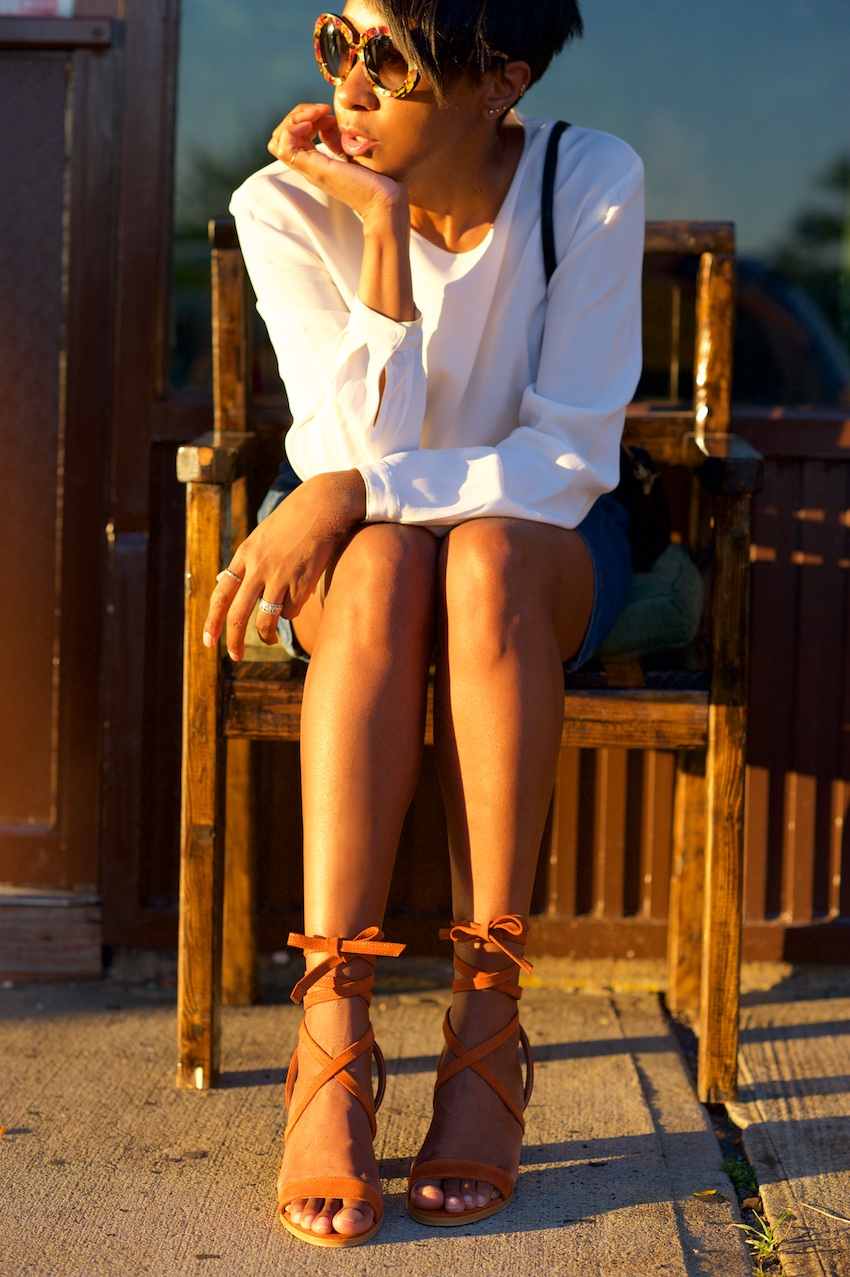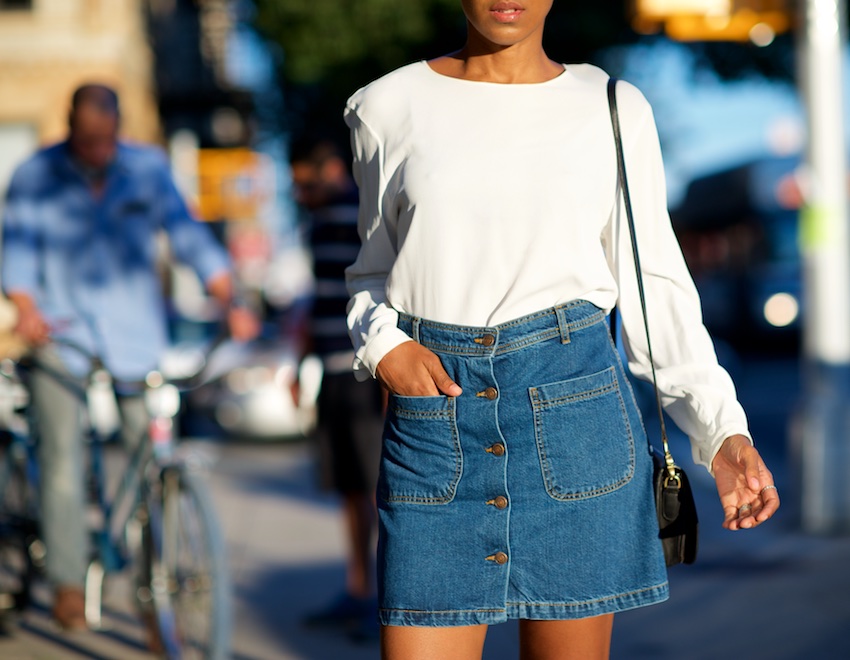 Shirt: Vintage.  Skirt: Zara.  Try Topshop or Asos. Sandals:  Topshop (also in black).  Bag: Vintage Coach. Shades: Valentino
Michael: "Come on let's get out of the house and get a drink."
Me: "Hmmm what shoes. I know – the lace ups."
Another day:
Me: "I need to go check out my friend's new boutique (more on that later). What shoes? Errr – lace ups"
You get the point.  I've since ditched the bow thing and it's a basic knot and hang. Feeling like slippers with heels attached, they have been (almost) the only heel I'm wearing.
Side note: Follow my Instagram @karenbritchick – I'm thinking of posting my initial fave fashion week street style photos.  Starting end of this week!
What are you wearing on repeat?