My attraction to psychadelic prints continues…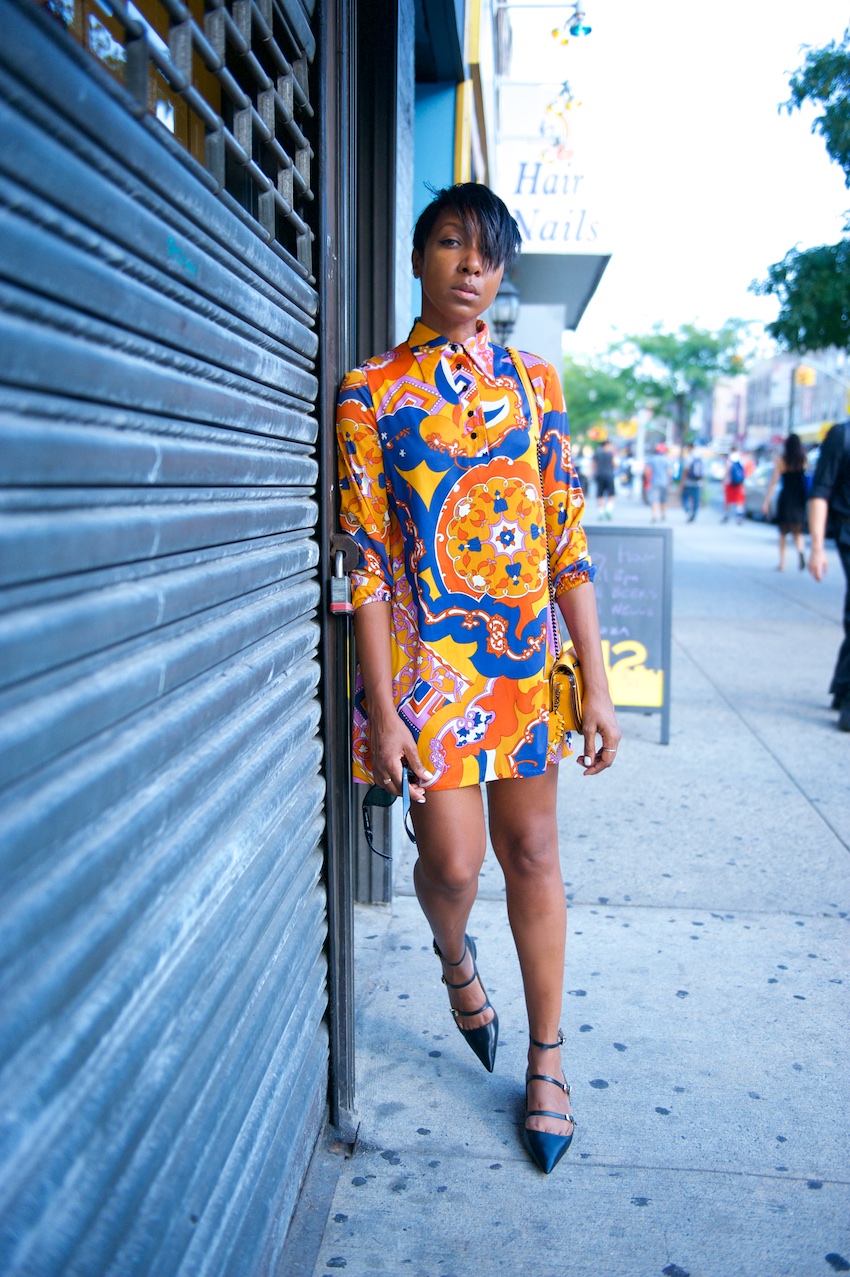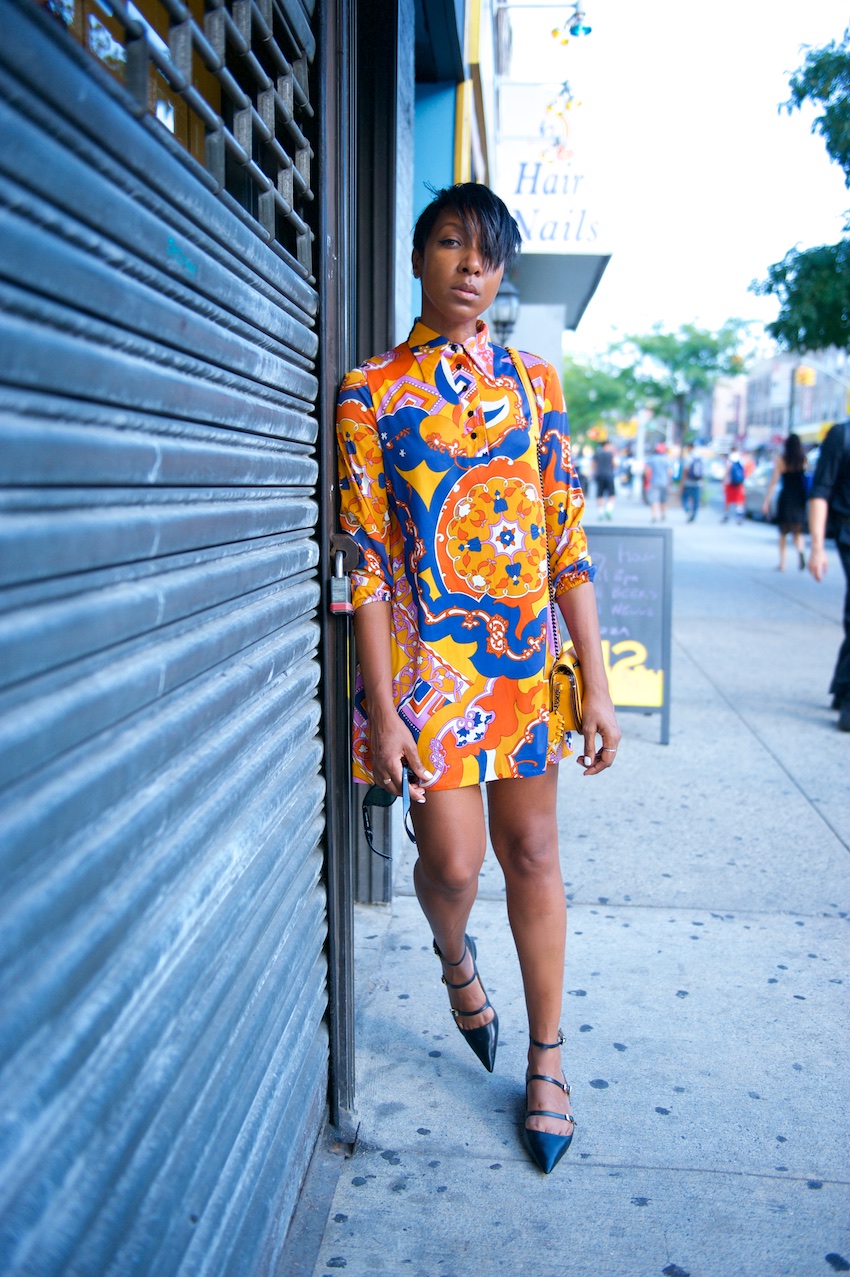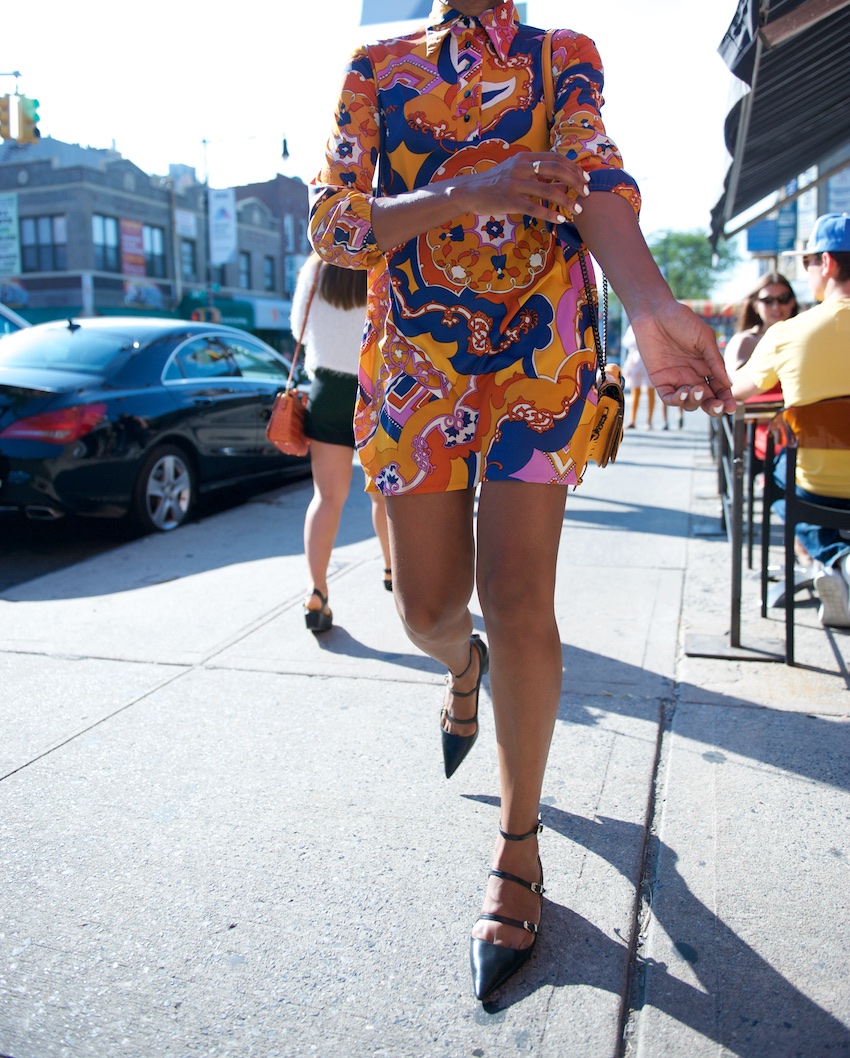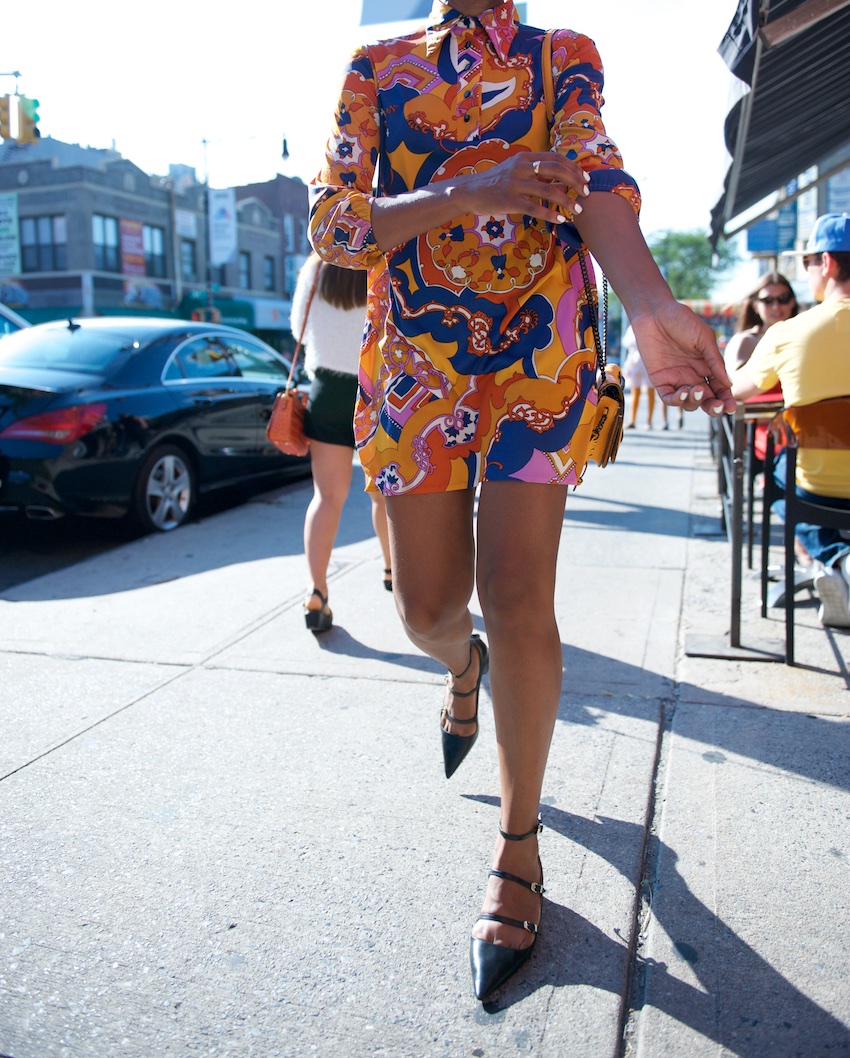 Clock the woman sitting on the right.  She spoke to me on the way back – see below.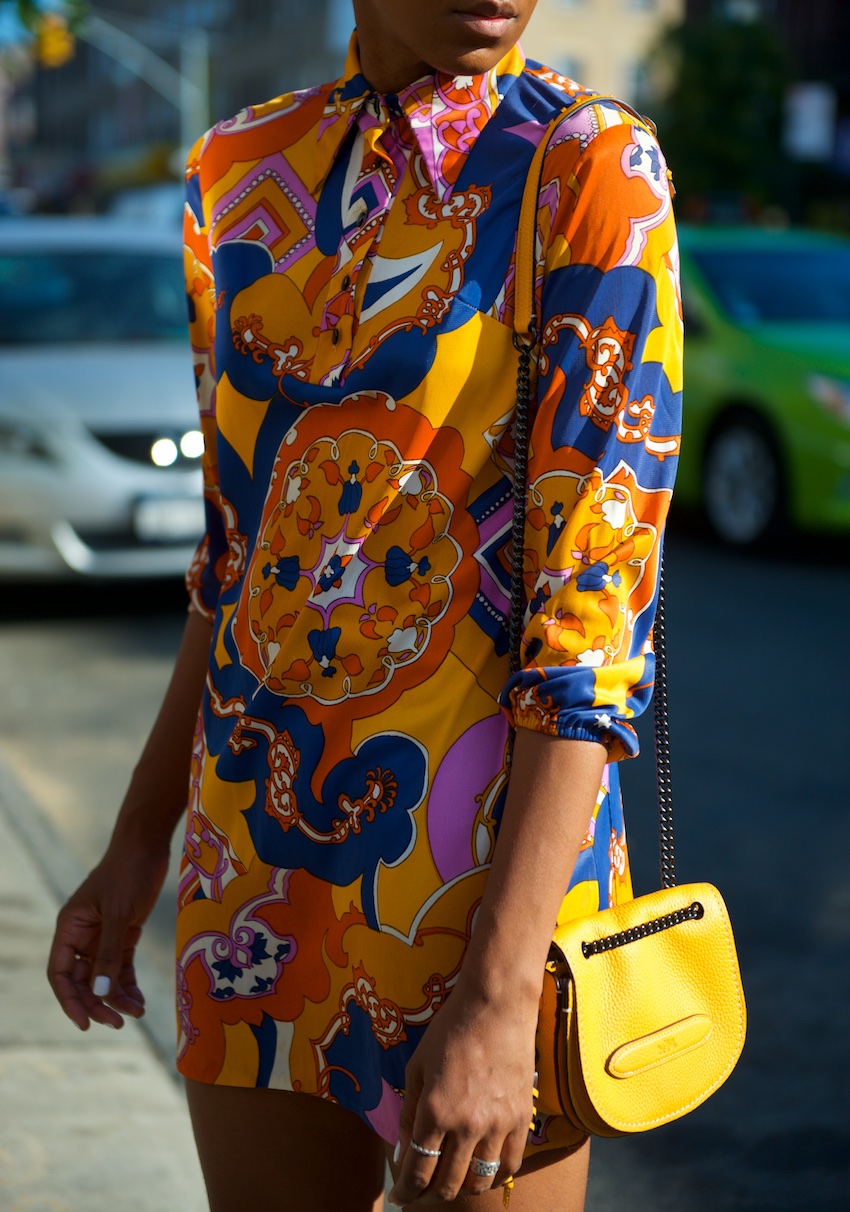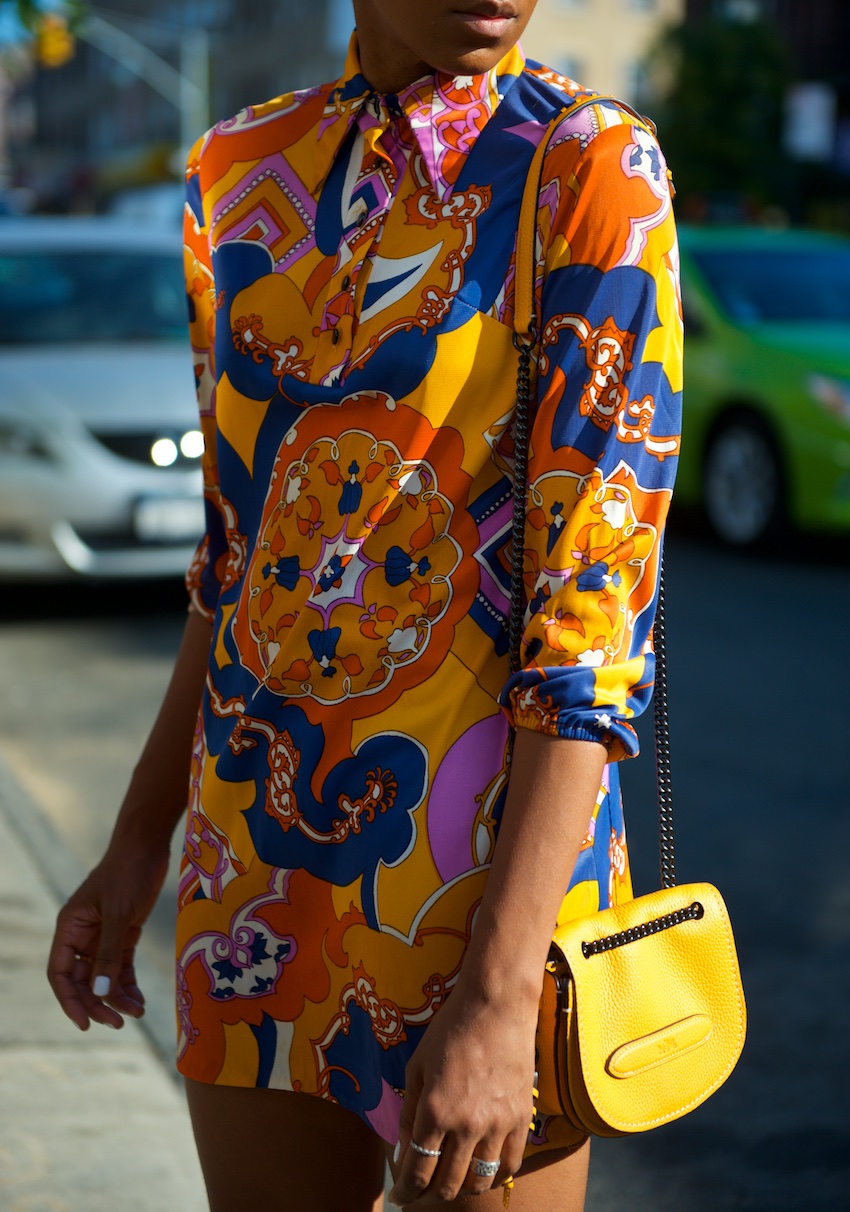 I'm also infatuated by a big collar.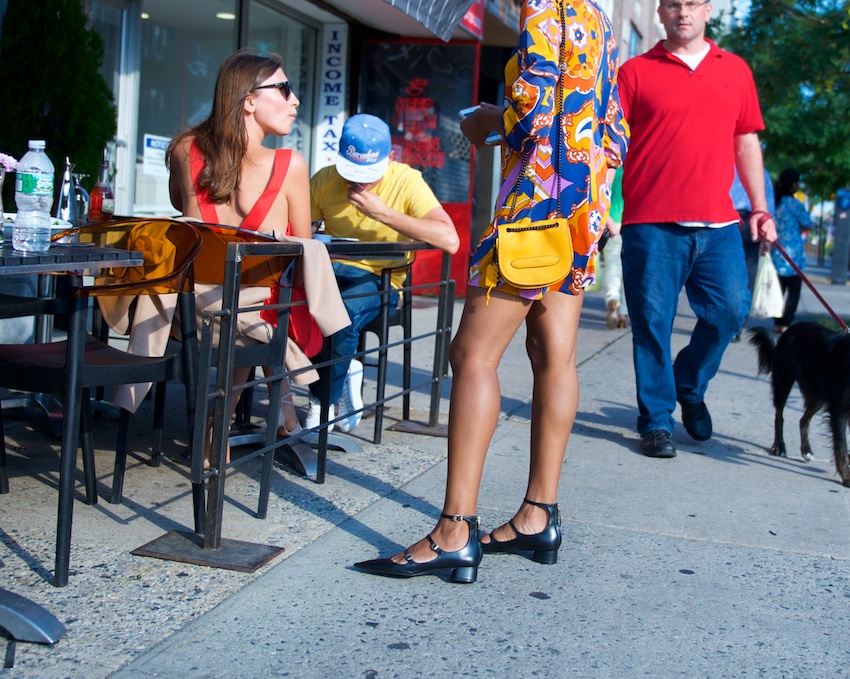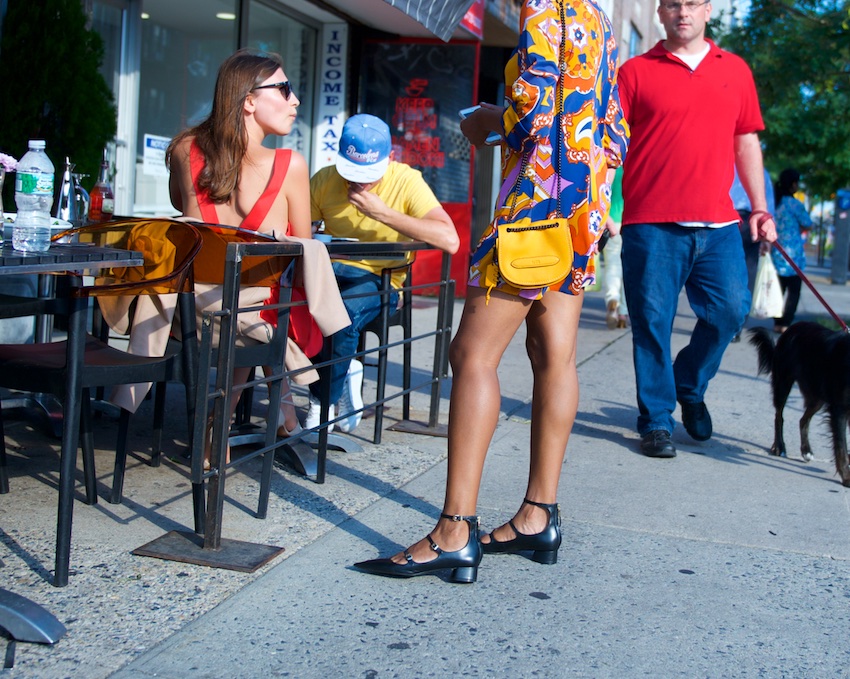 The woman stopped to ask me where did I get my shoes.   Come to think of it I should've asked about her dress!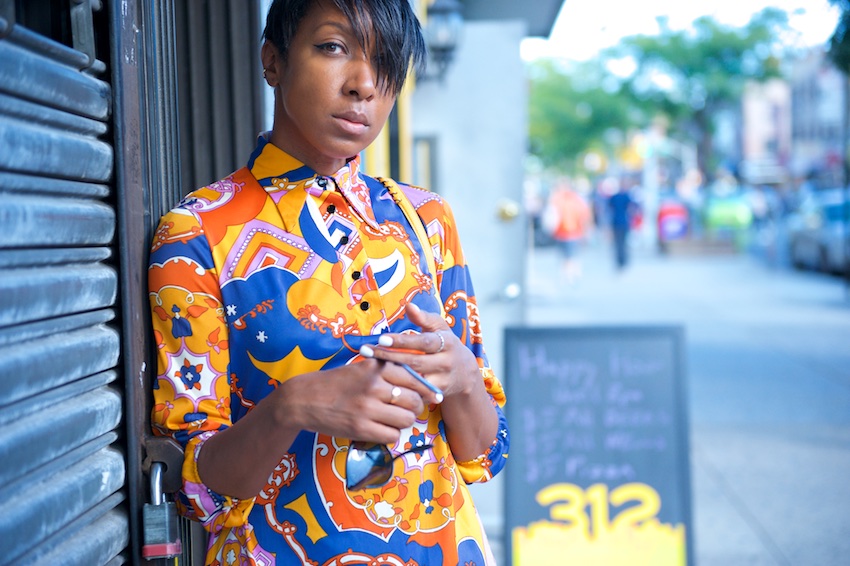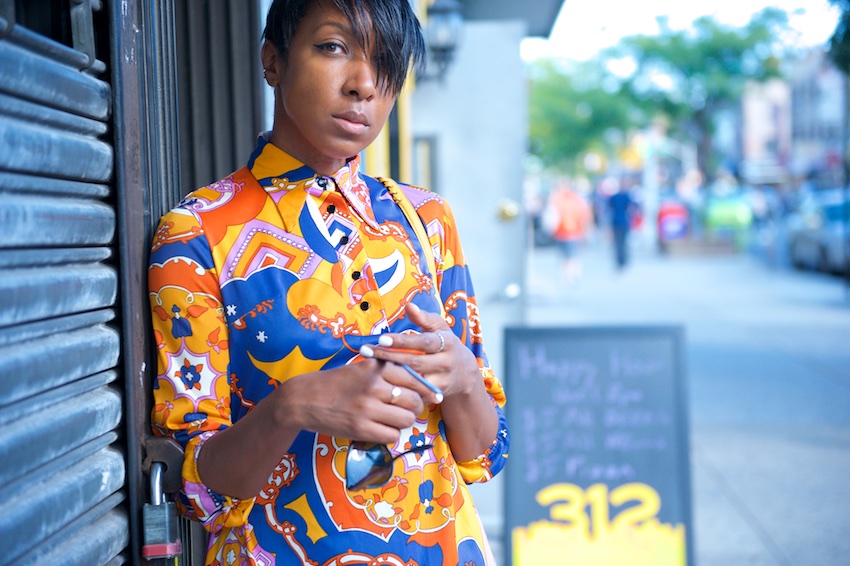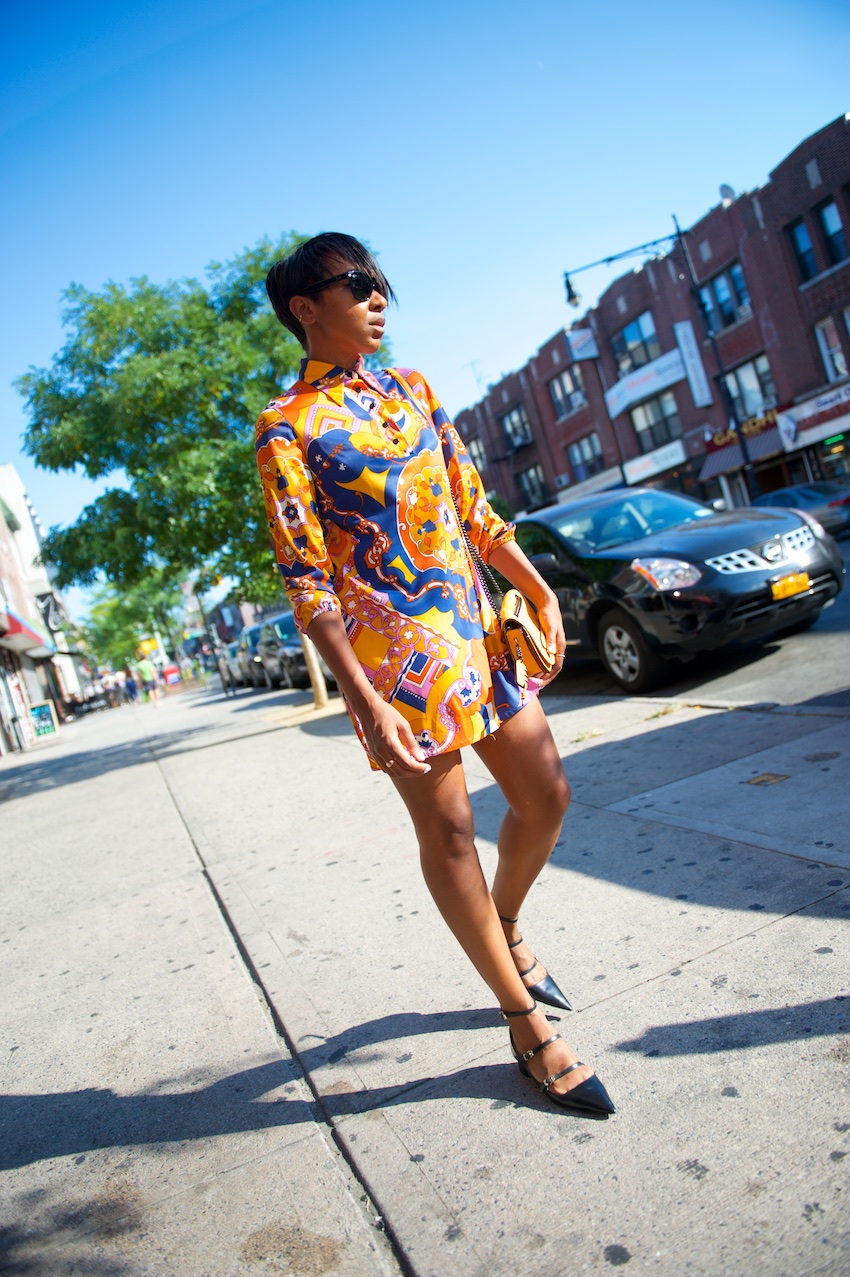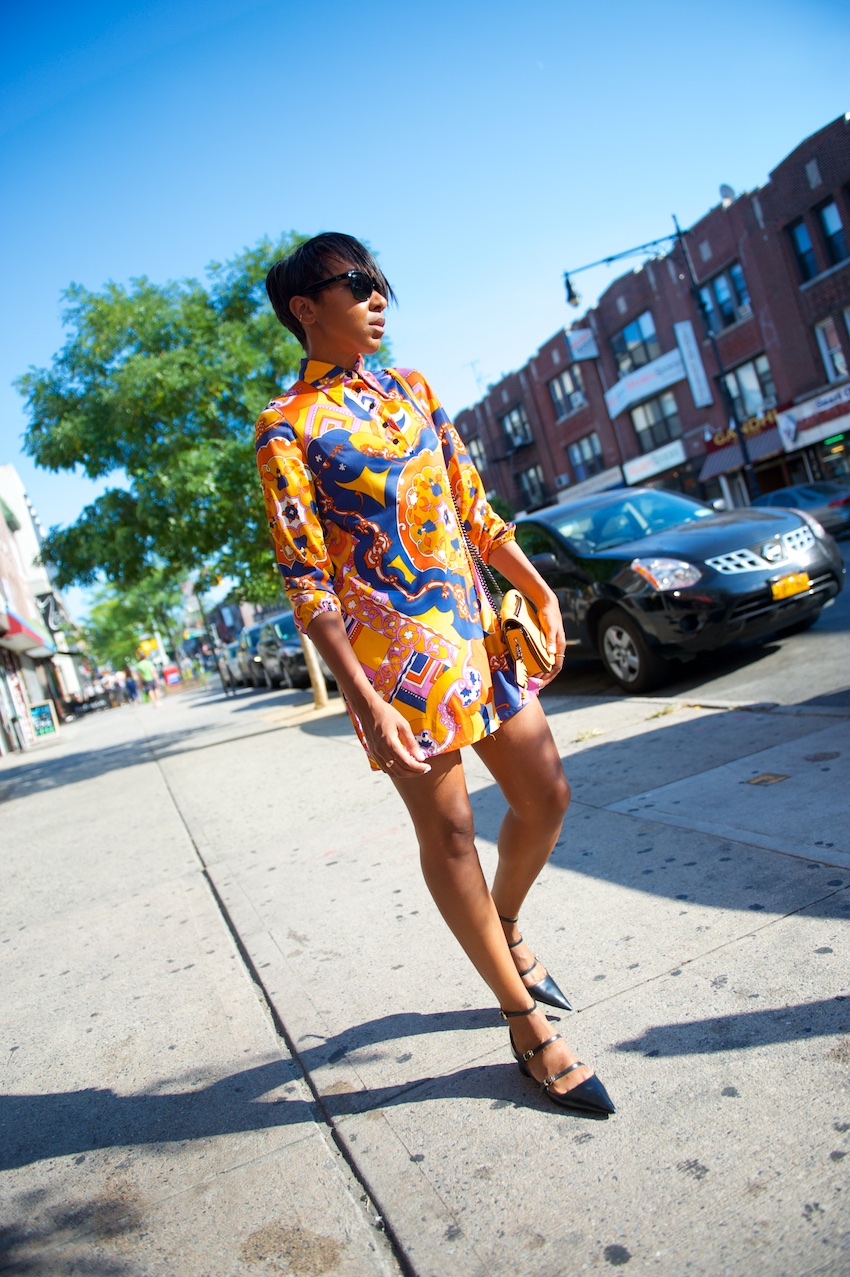 Dress: Vintage find at Beacons Closet.  Shoes:  Zara (old). Lookalikes from Topshop Bag: Coach collaboration (mentioned on Instagram). Shades: Ray-Ban foldable wayfarers
Seen first on my Instagram, I found this dress about four weeks ago and the colors sold it.  For some reason I am reeeeally into Pucci-like sixties prints and I don't know why.   Remember this green dress posted a few months ago?  Same thing!  If Megan from Mad Men would've worn it then I'm into it (to be honest I want her entire wardrobe).
Dresses like Warehouse, Topshop and Reclaimed Vintage have the same affect without being as Mad Men as mine.  All good later with dark tights.
Are you obsessed with anything at the moment?