Without doubt, the best part of Fashion Week is the street style. It's always more interesting to see what clothes look like off the catwalk and in the real world, without the lights and the music and Anna Wintour in the front row.
Looking at the street style in Midtown and Soho, I've noticed it falls into two distinct camps: the bold (clashing colours and mixed prints) and the minimal (crisp shirts and block colours)….
This difference is also true of normal life outside the world's Fashion Weeks. I know which one I am: I'm minimal to the core. But the divide particularly comes into play when the camera lenses appear and everyone plays to their strengths.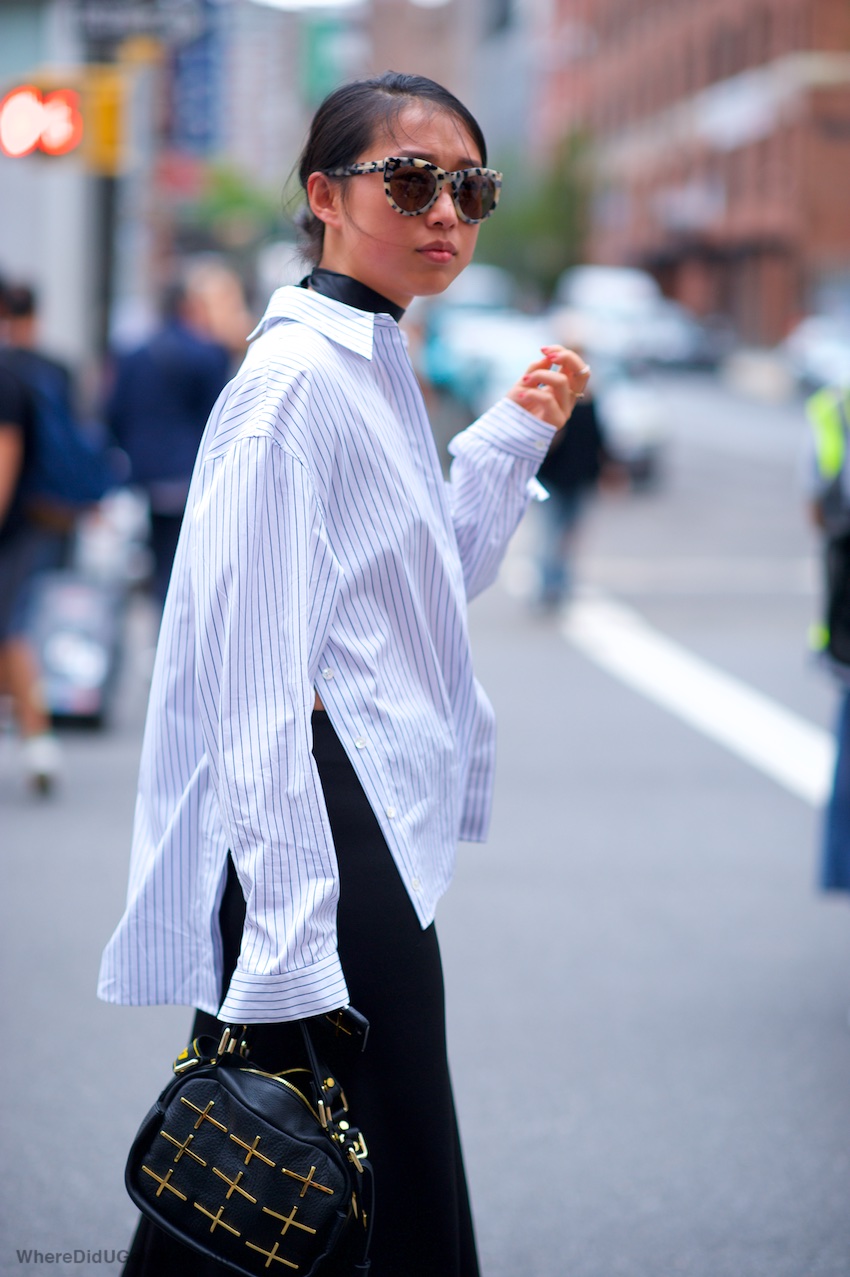 Margaret Zhang is one of the ultimate bold dressers and her looks at NYFW have only confirmed this. She's a self-proclaimed expert in onion-ing and loves to mix fabrics and colours. Her looks are never not layered. Bold girls like Zhang aren't afraid of throwing busy prints and different textures into their outfits. I like to think of them as chefs piling herbs and spices into a pot and producing something unexpected and delicious.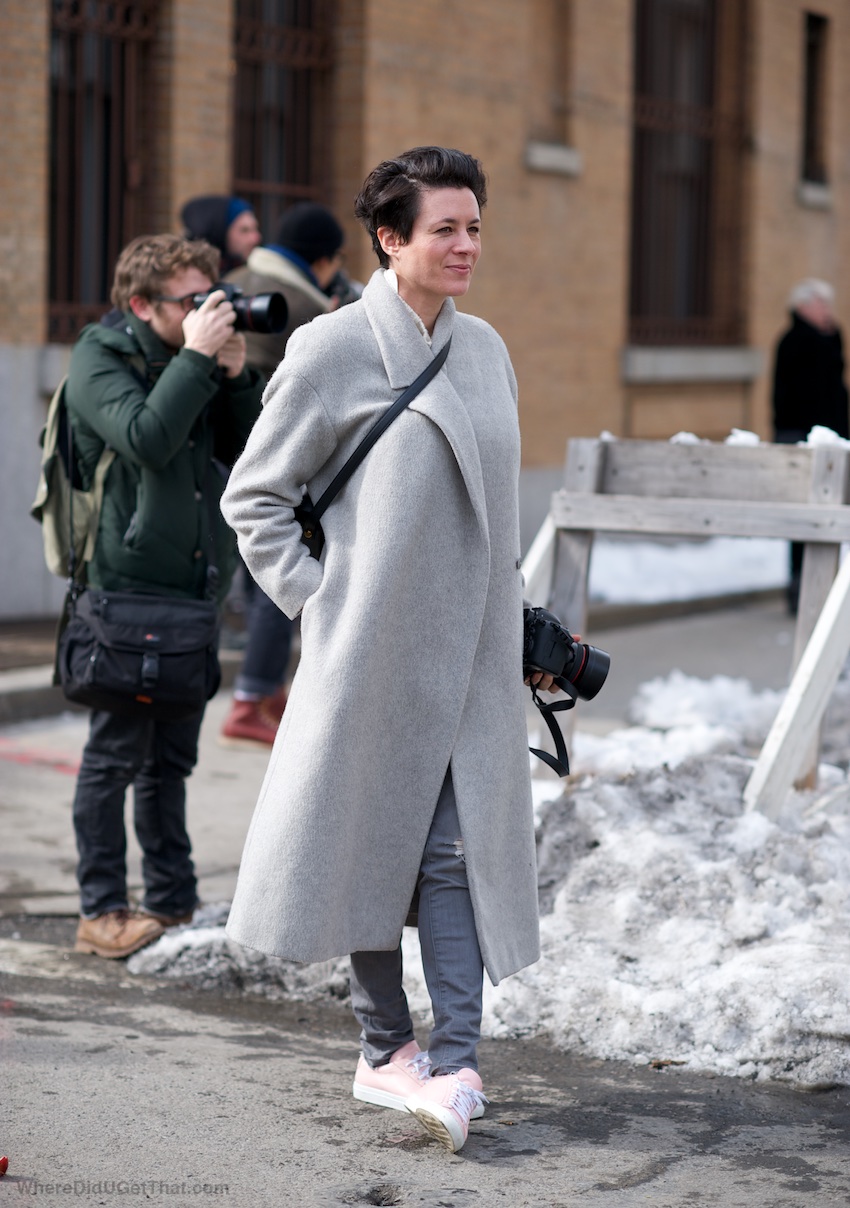 Then you've got the minimal brigade: women like the always chic Garance Dore, queen of the white shirt.  I fall into this camp, the group who have tried and tested recipes that always work. Dore builds outfits around a couple of pieces, relying on block colours and good cuts to create an understated but fabulous look.
What is it that makes us choose one camp and not the other?
I wonder if age is something to do with it (I've definitely veered more towards plain colours and classic shapes as I've got older) but I think it's overwhelmingly a question of taste.  Just like food, some of us are better at mixing things up while others prefer minimalist cuisine: simple recipes that produce something delicious.
Which side of the divide are you?  Do you ever cross over? 
by Clare Dane