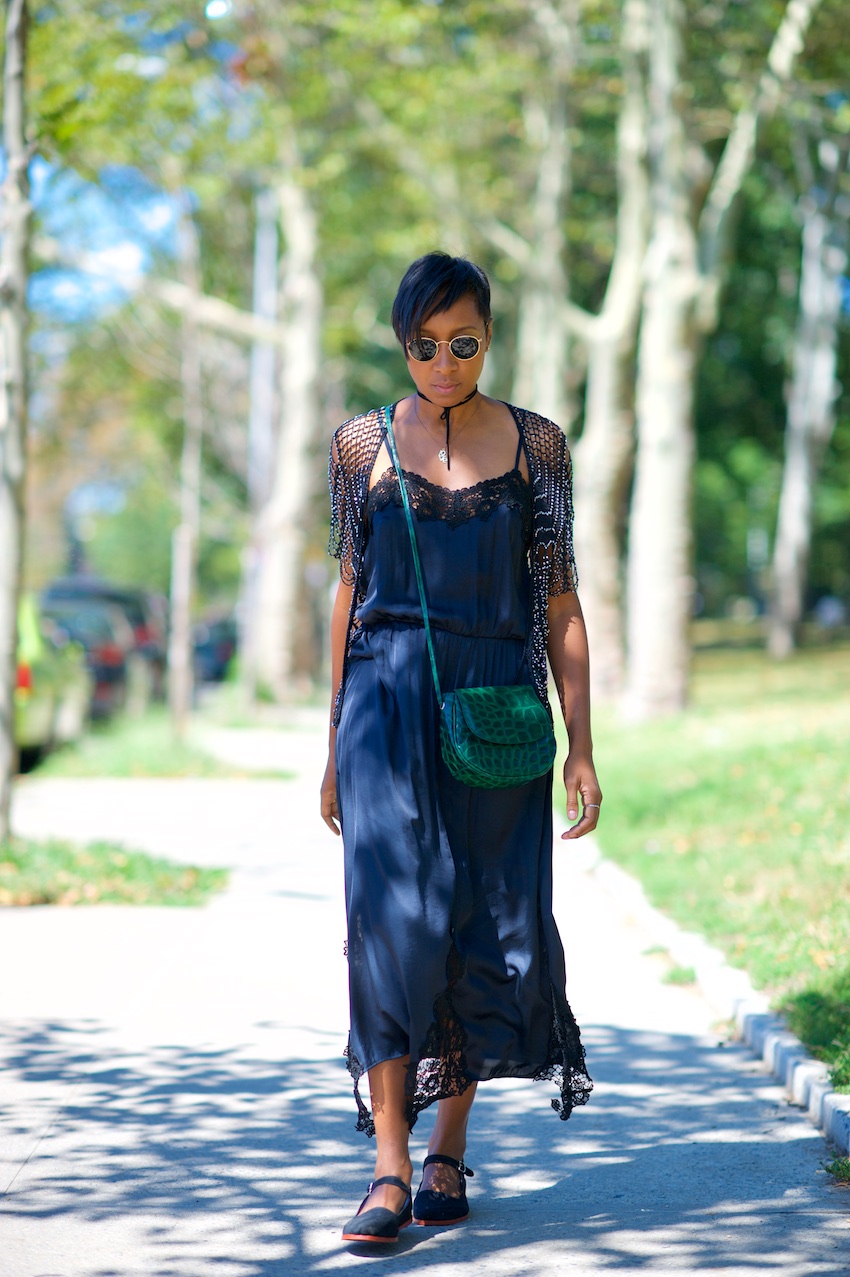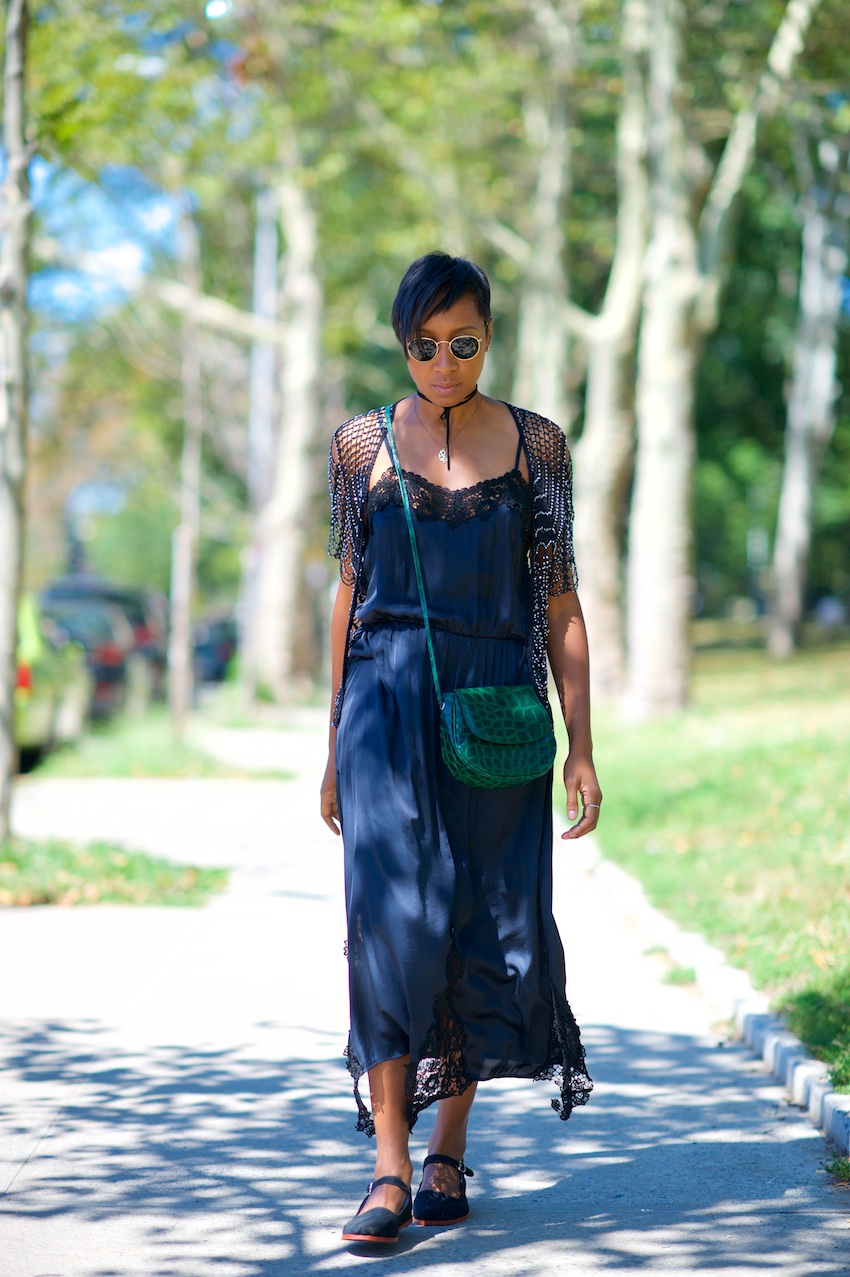 How long do you reckon before this beaded number gets caught on someone while walking?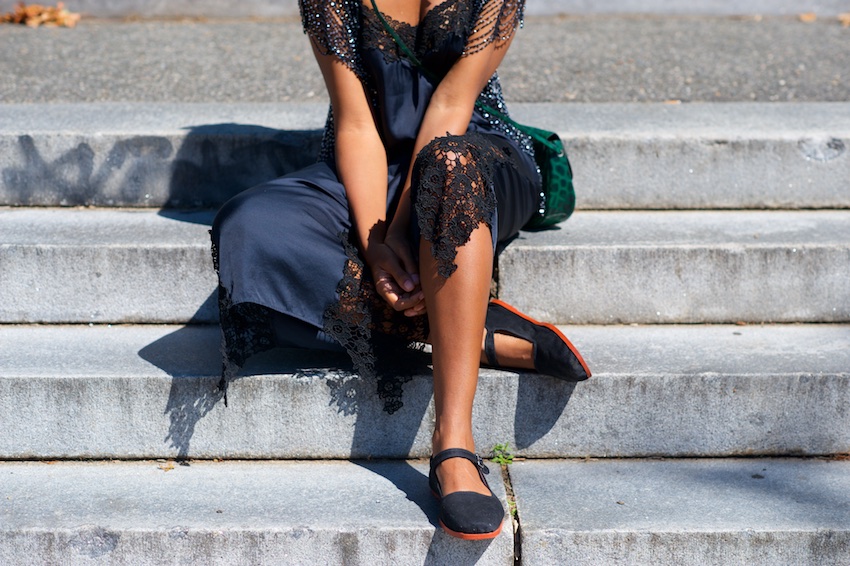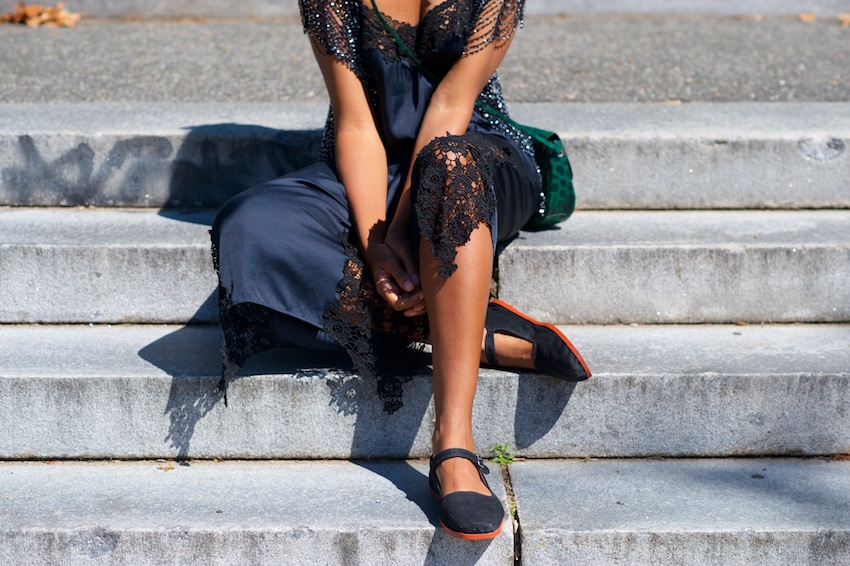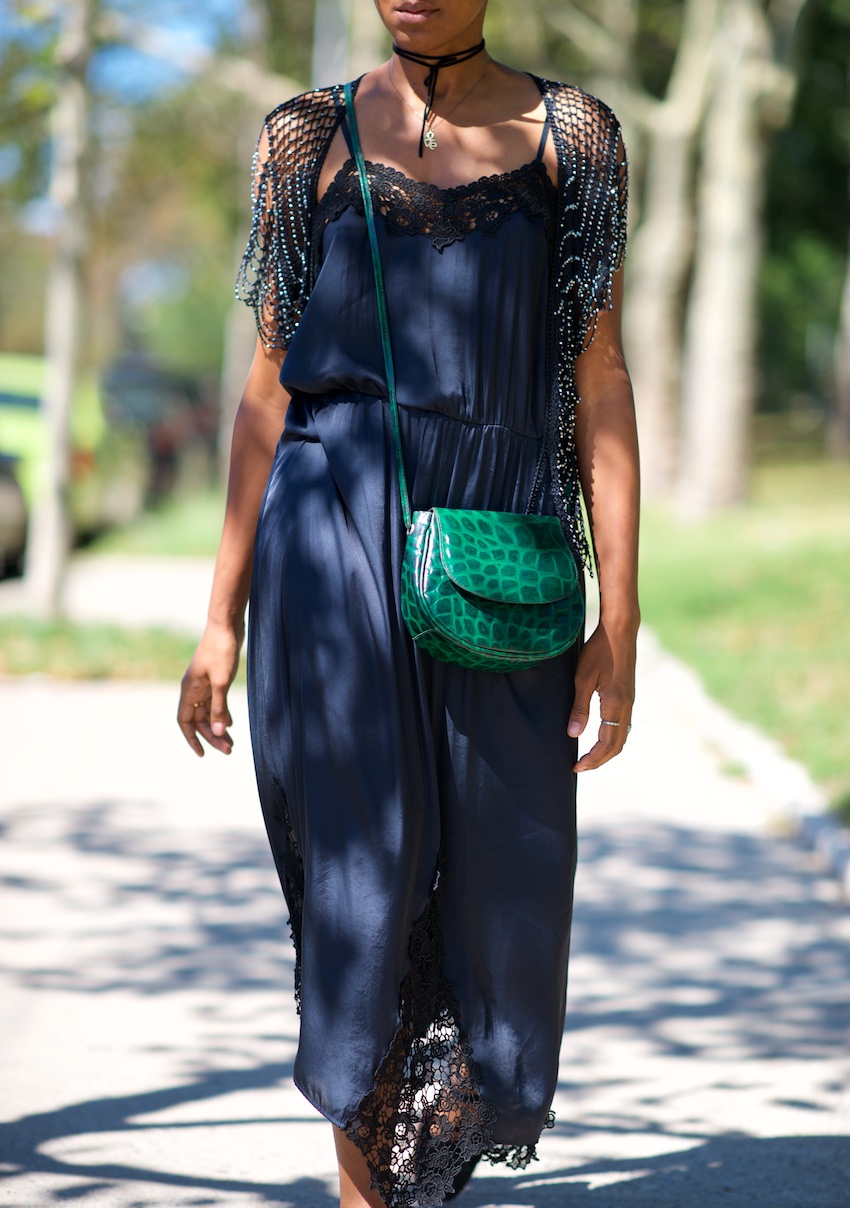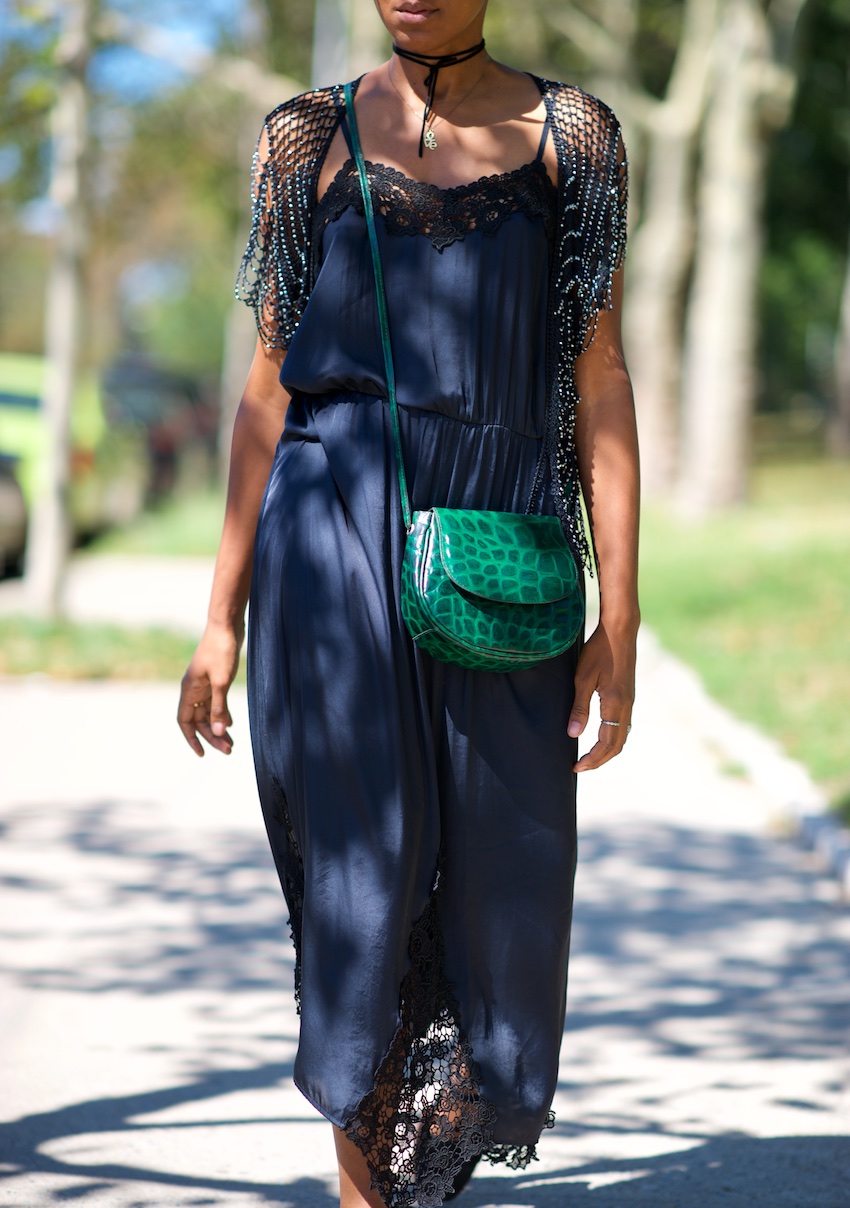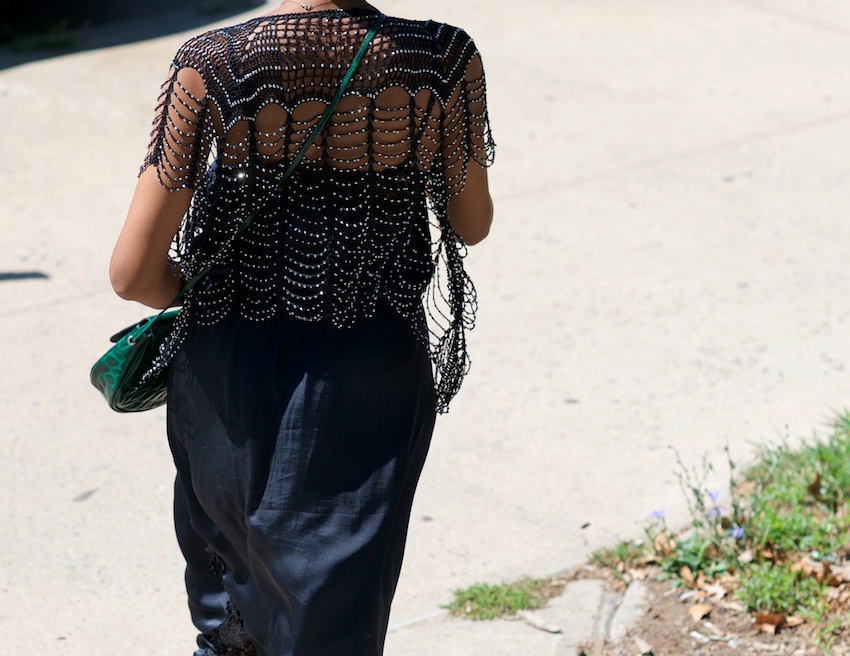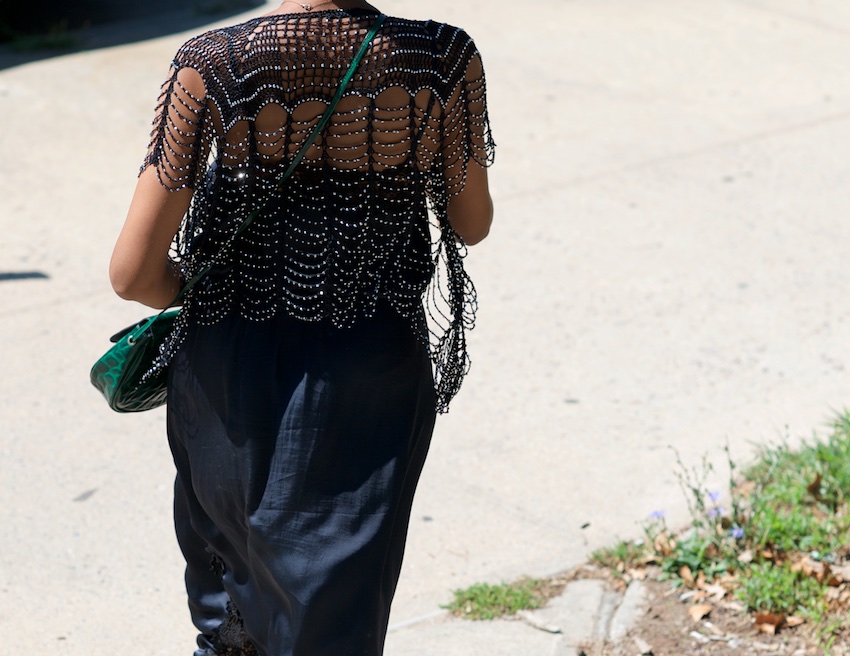 Slip dress: H&M.  Try Anthony Thomas (70% off) or Enza Costa (50% off). Shoes: Pearl River Mart (sadly this place closes this year so stock up on pieces if you are in New York).  Shades: Ray-Ban.  Bag: Thrift/second hand
I found this capelet at a random flea market type place.  When holding up the hanger, I expected it to be at least a bit ripped or to see beads dropping to the ground but I got really lucky.    The only problem is fearing I'll get caught on someone's bag hardware, or keys or anything while walking and you KNOW it's coming.
You've seen the slip dress before here with a jacket and the All Saints boots.  It's been too hot for even boots so these Chinese shoes are cool.  Literally.  Being so cheap you can get two or three pairs and wear them around the house or whenever.  They're like little girls shoes in adult form and make a change from flat pointy lace ups. You can get them online here!