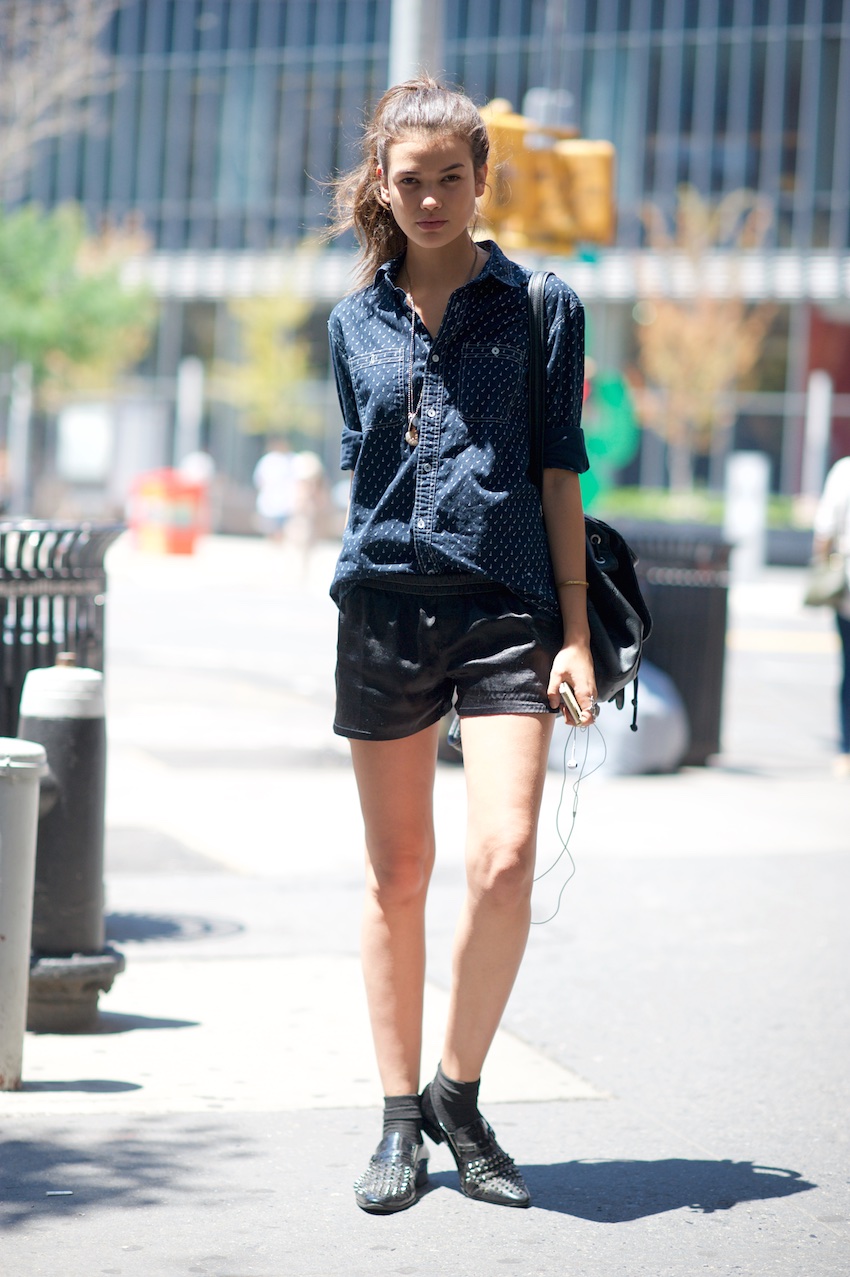 Here's Part Two of how women in New York are wearing socks and leg wear.
Commissioned by HUE, these are seven looks I shot to re-think how you could wear yours.
Studded men's style shoes with black ankle socks. It's part tom boy/part punk with a rolled up shirt.
Team HUE's scalloped turncuff or body socks with any embellished oxford or brogues.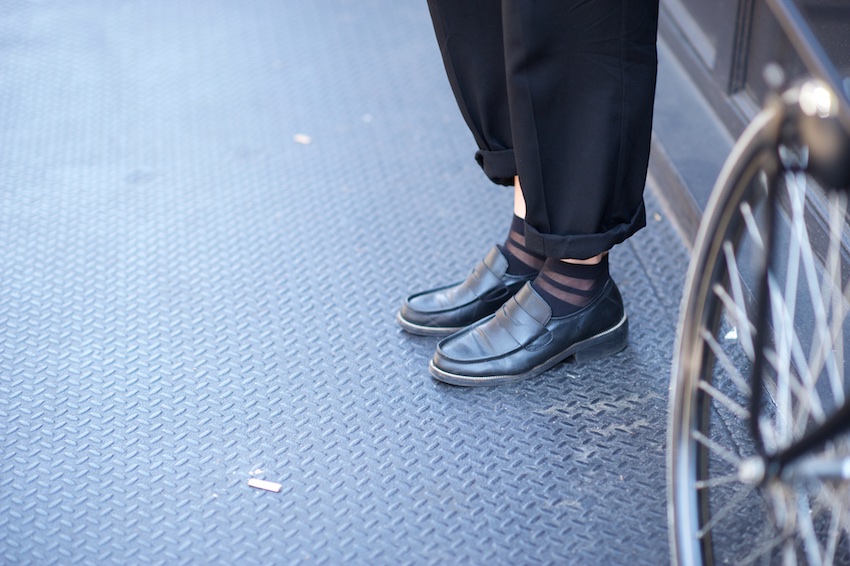 Most of us go bare legged when in cropped trousers but the sheer stripes worked with these loafers.
Clash HUE's Patterned Sheer anklets or rushed socks with men's style shoes.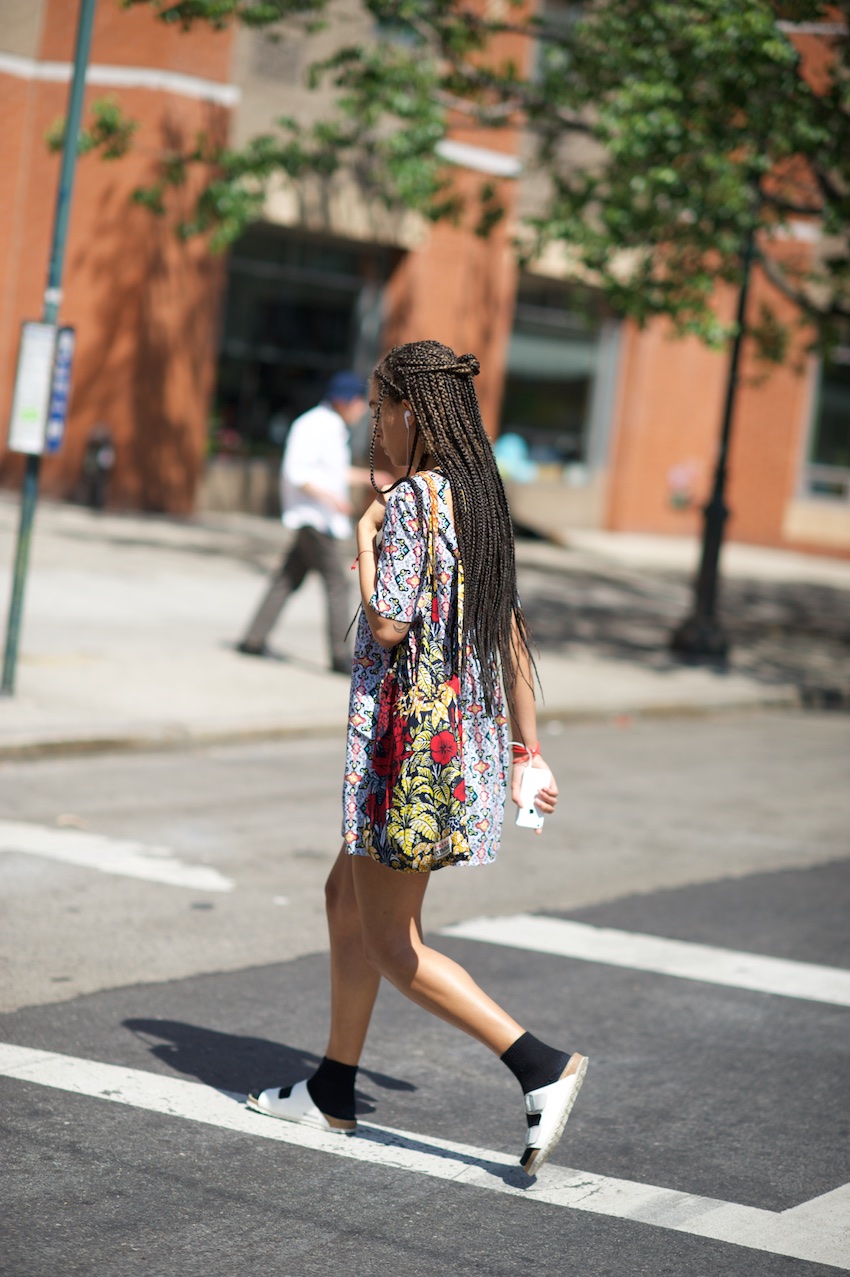 Nineties grunge. Birkenstocks with plain socks to anchor a printed dress. HUE's Air Sleek socks have the same affect.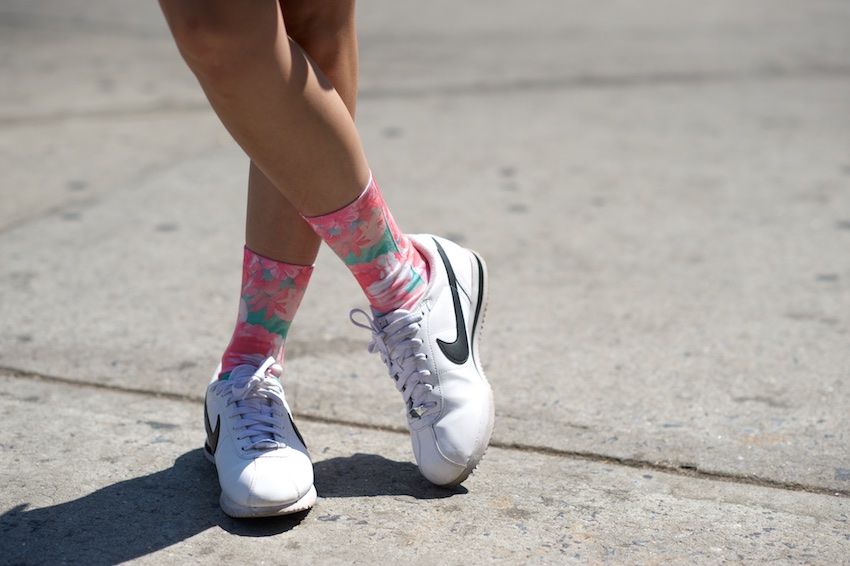 The boyish way to wear florals in summer. Pairing them with old school trainers. Any of HUE's Floral Bloom socks would work with yours – just keep the rest of your outfit simple.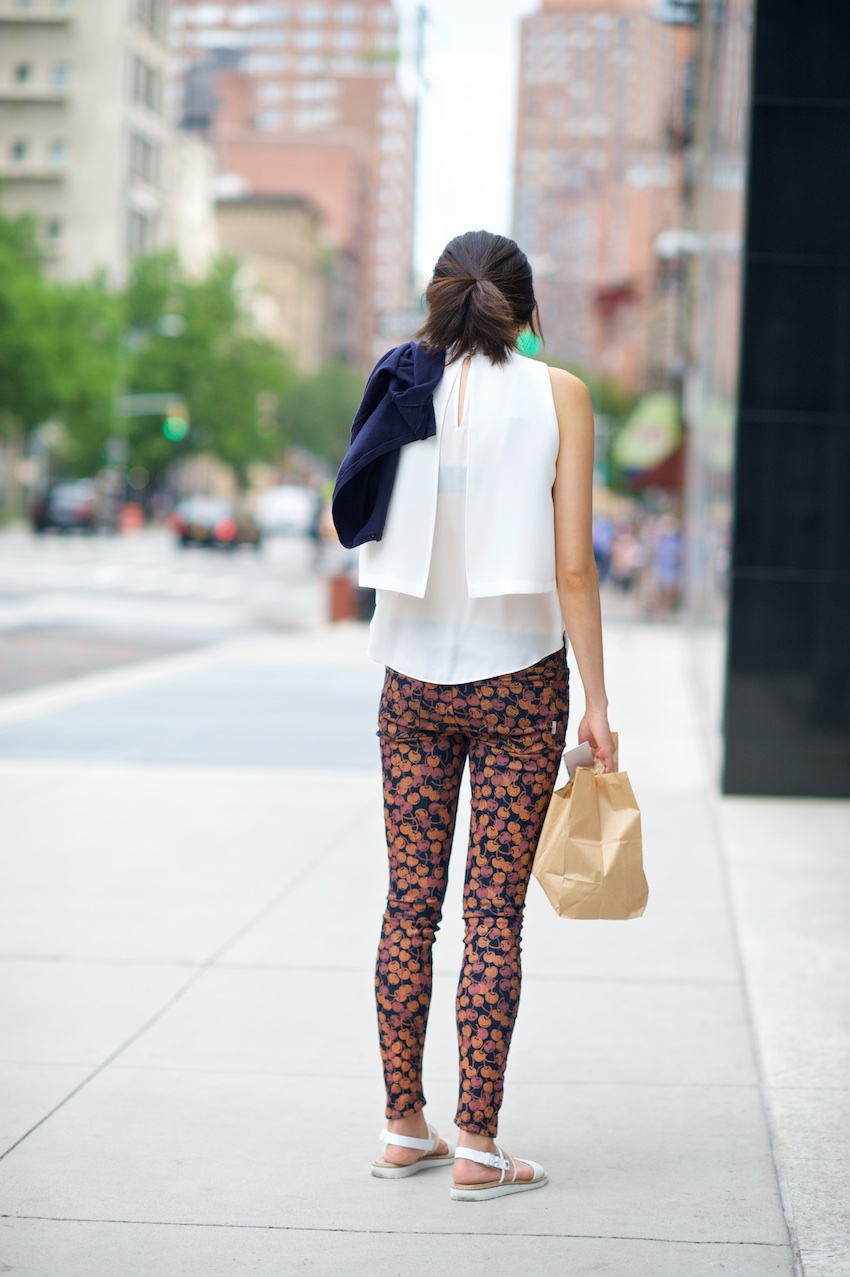 The minimalist way to wear printed leggings. A boxy sheer blouse and basic sandals. HUE's Mod Floral leggings with a simple oversized blouse gives a similar effect.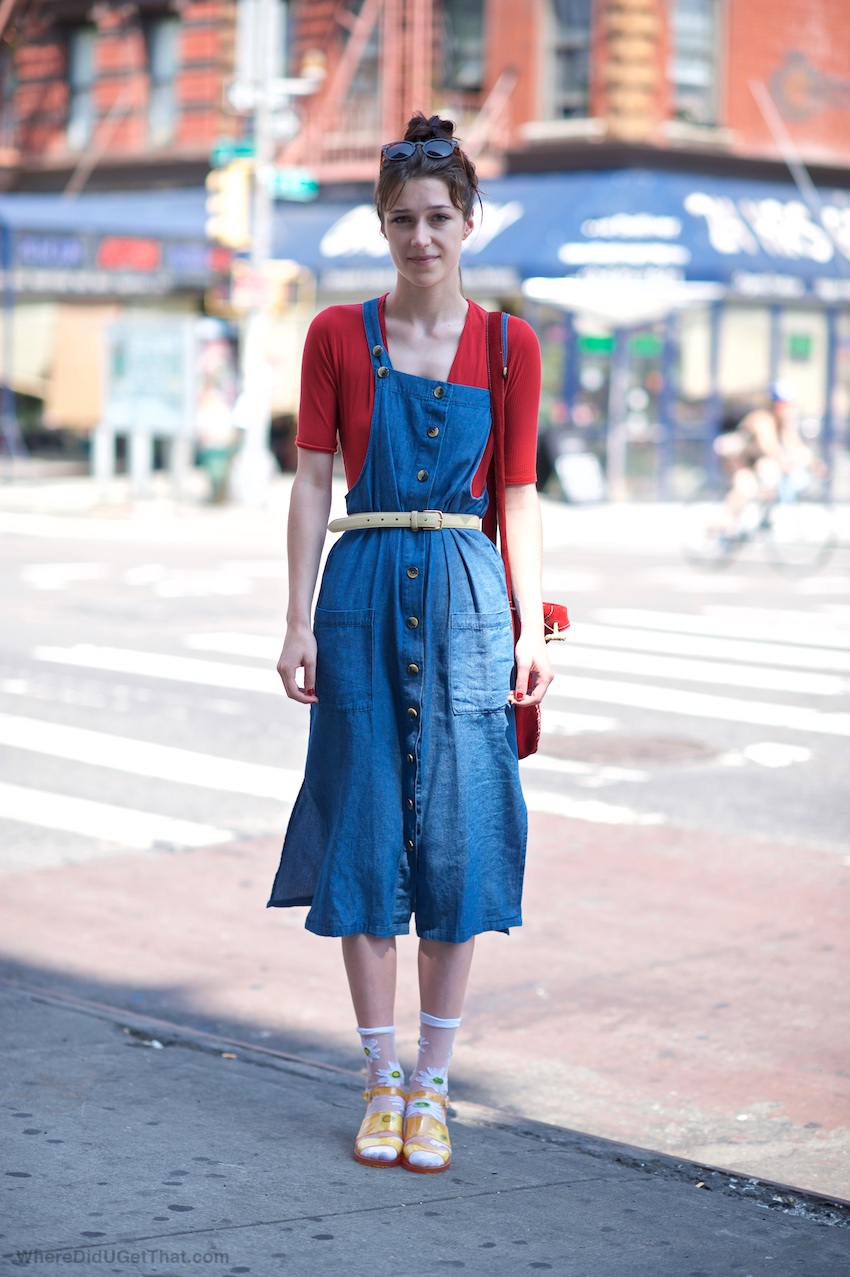 A genius pairing of transparent sandals with sheer floral socks. If you're wondering how to wear different socks with different shoes, you can look at celebs for inspiration or read fashion blogs like us to determine what looks good together. The denim dress balanced it all out from being too sweet. Not for the faint of heart but one way to experiment with transparent shoes.
Try HUE's Ultrasmooth Patterned socks if you're one of those who isn't.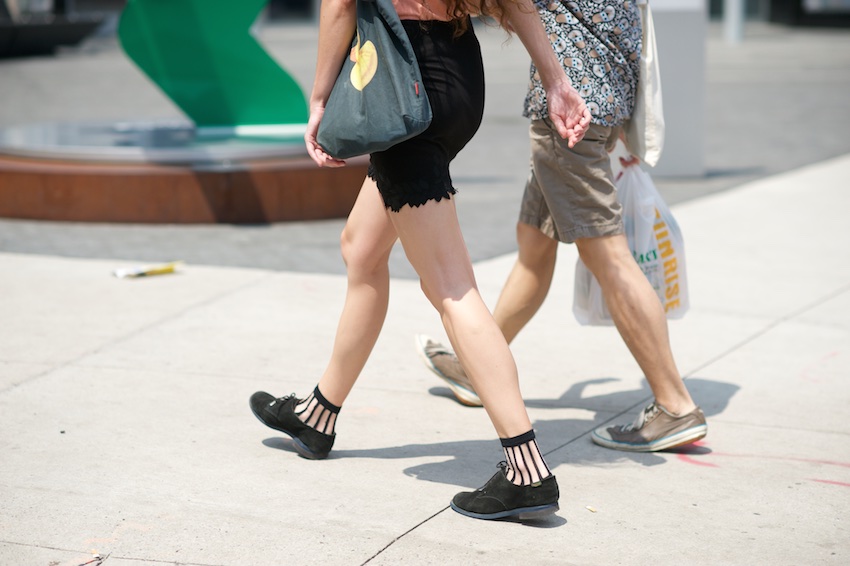 Black sheer stripes with black suede brogues. Unexpected and easy to replicate. HUE's Metallic Pinstripe socks are a subtle take on this combination.
You can shop the new HUE collection on HUE.com and see Part One here.