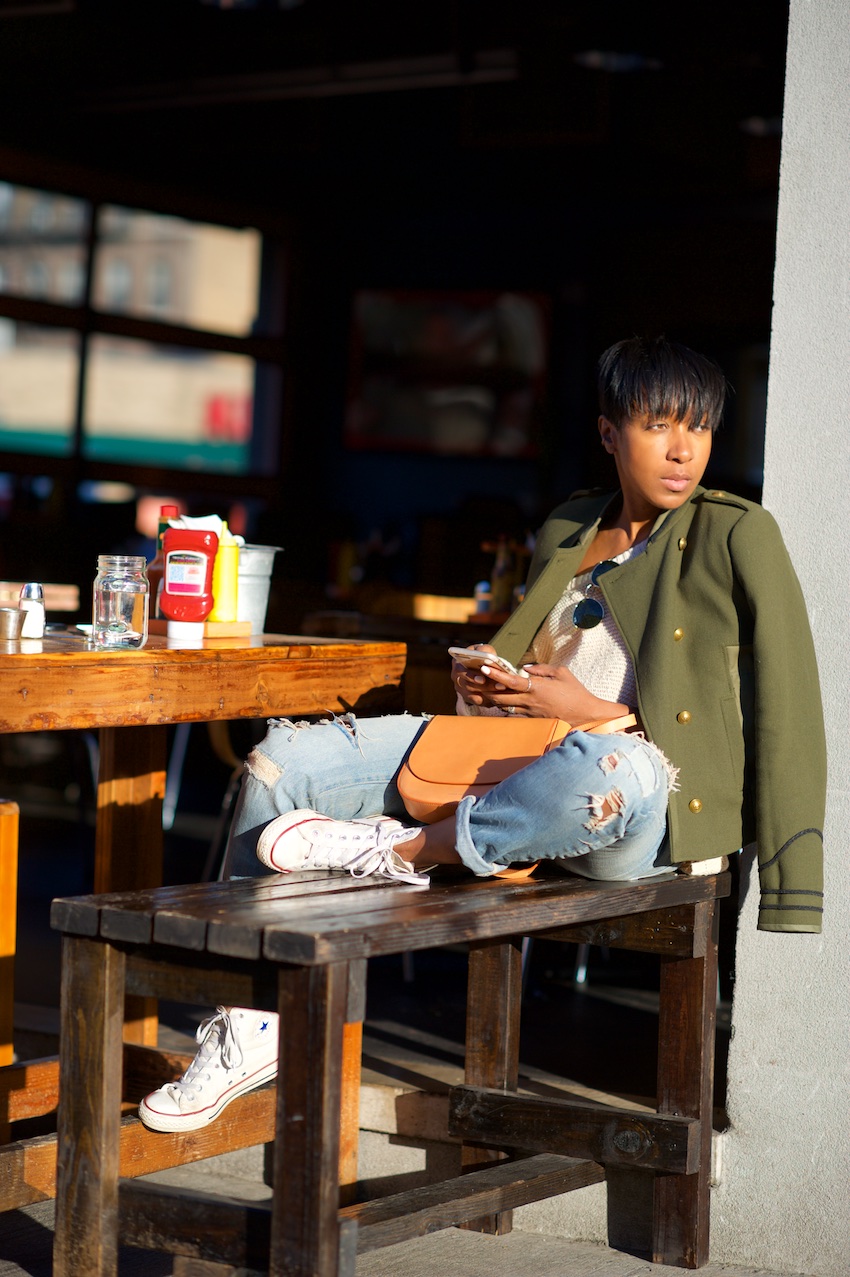 Unbelievable – New York is going through some kind of indian summer till Friday.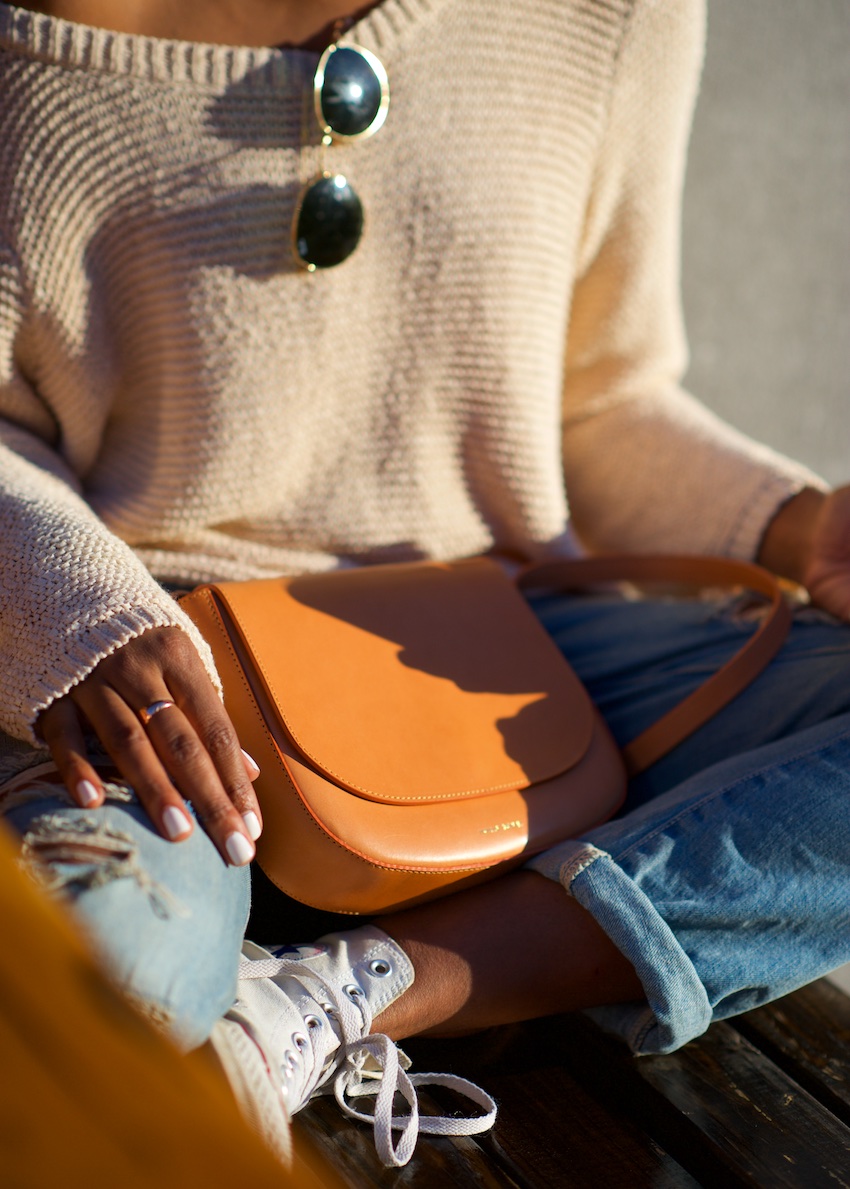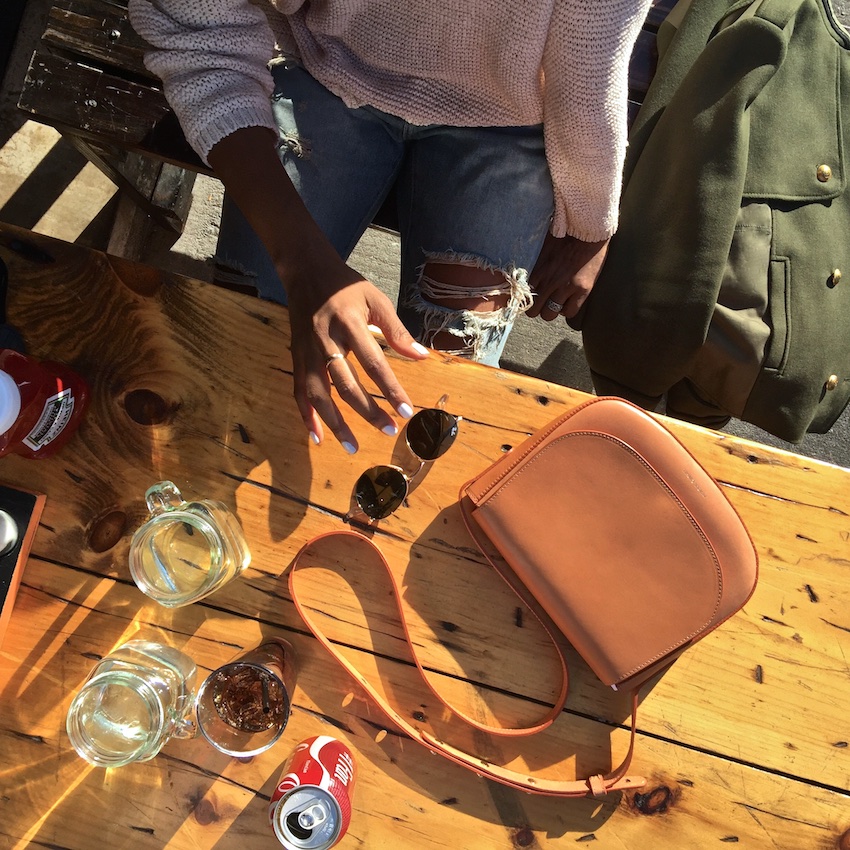 Jacket: Zara.  Try Ralph Lauren or INC (on sale). Jeans: Zara.  Try Frame (on sale). Knit: H&M.  Shoes: Converse. Bag: Mansur Gavriel. Similars by Urban Outfitters or Topshop. Shades: Ray-Ban
Mind you I'm not buying it.  I reckon it means we're in for a flipping crap winter – you watch!
While this 'temperature charade' (read: calm before the winter blast) was on yesterday, I wore a light weight jumper and a military style jacket that I found in the sales about two months ago.   It reminds me of the coat version you've seen on here before but less structured.
For more looks in this jacket, check out my Instagram video showing two ways I styled it.