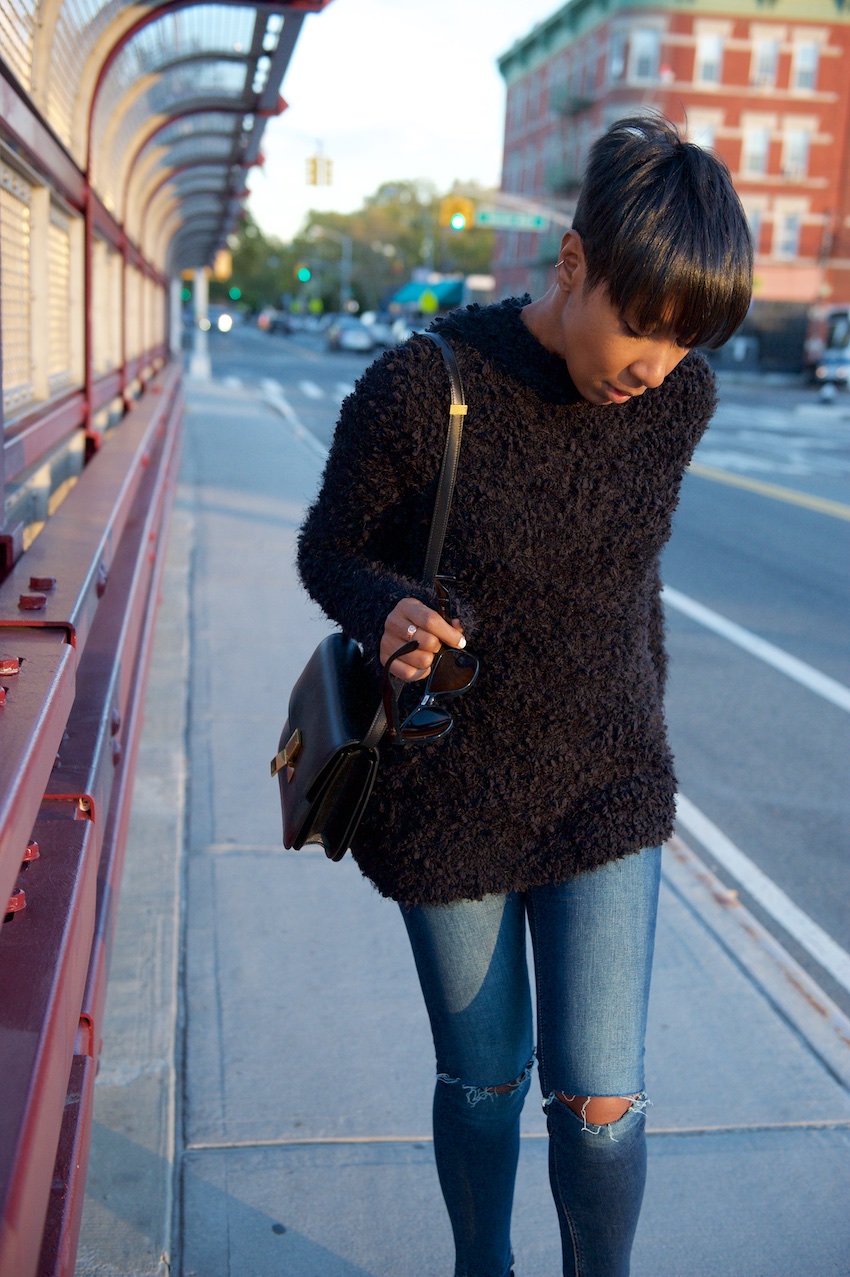 Shorter hair plus a 'new' knit jumper…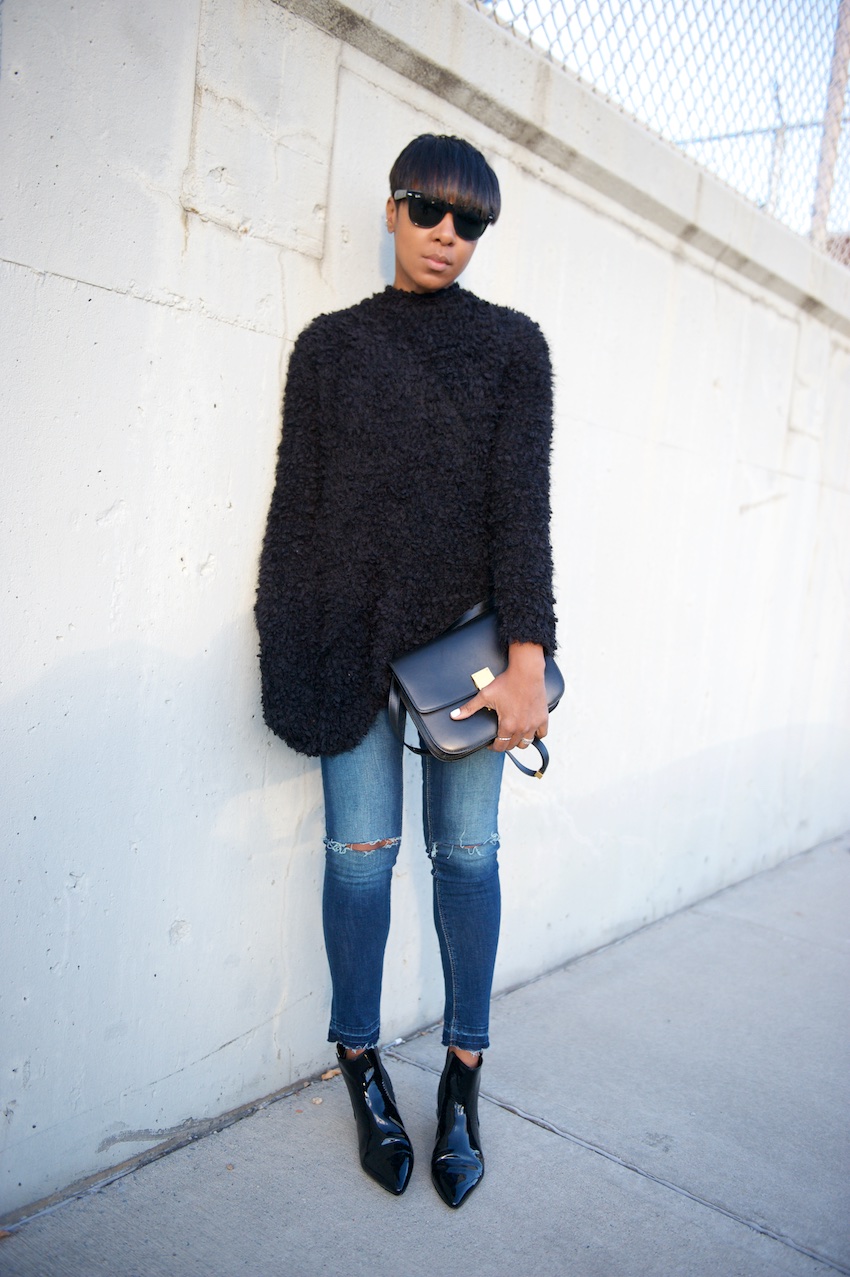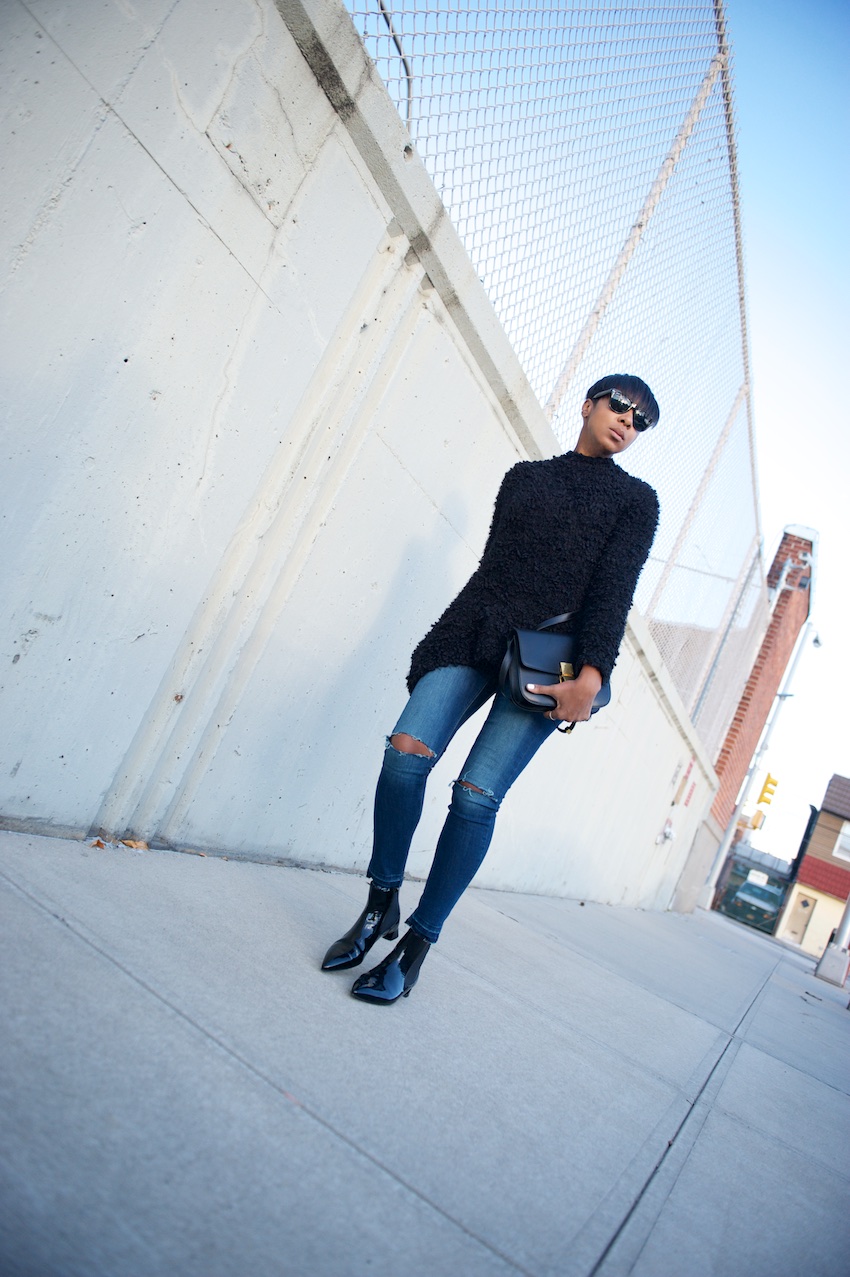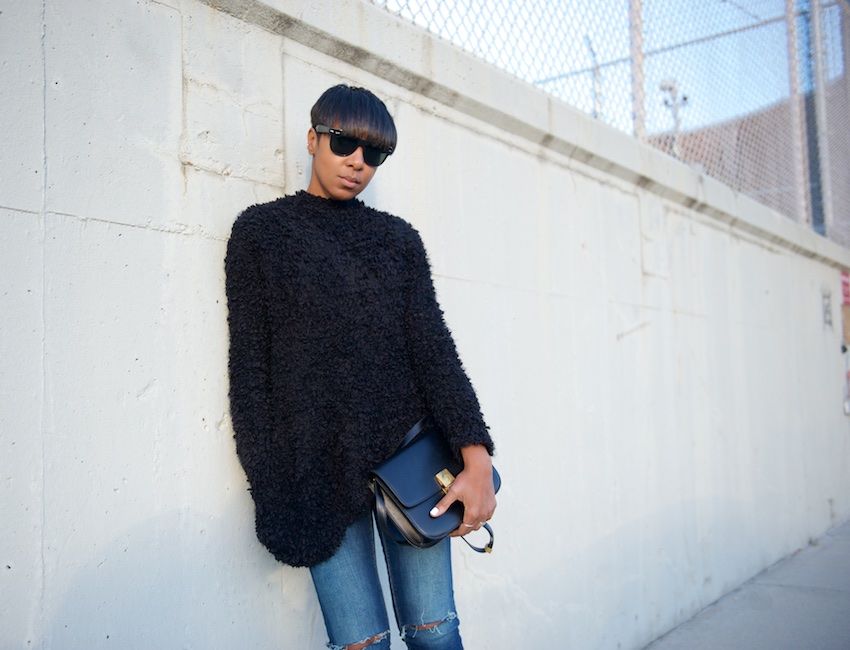 I used large gold safety pin to secure the back of this button-less cardigan.   A brooch would've worked.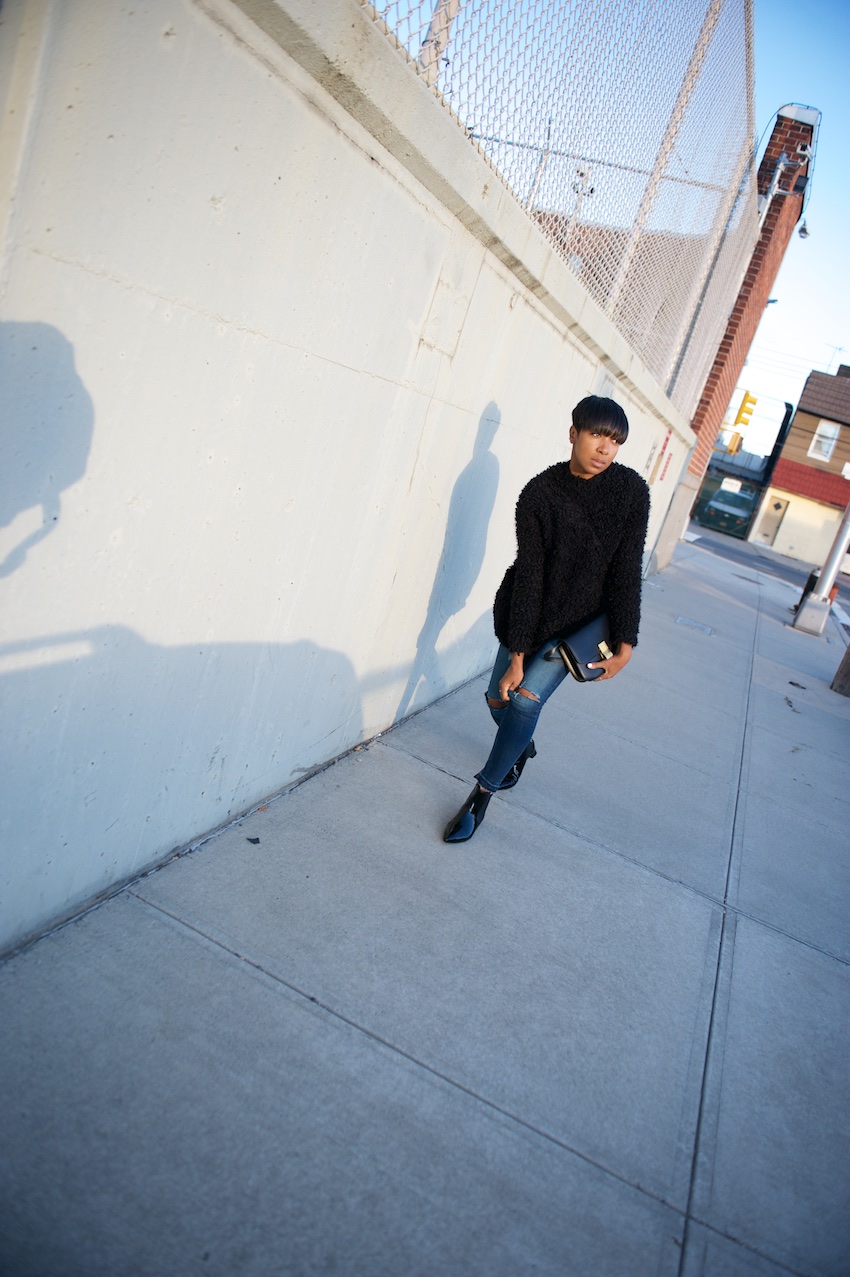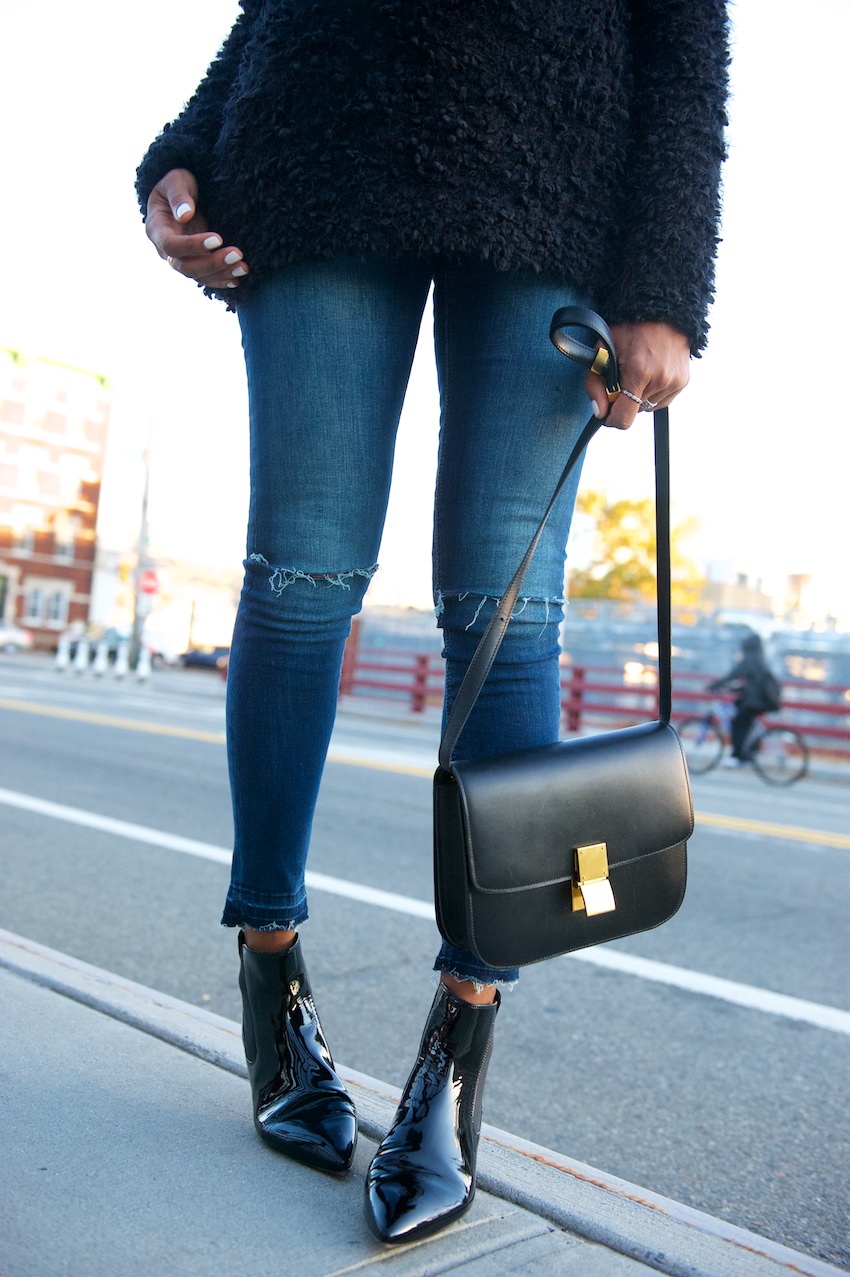 Knit: Forever 21 cardigan worn back to front. Similar from Topshop. Jeans:  H&M.  Cool takes by Blank Denim & Asos. Boots: AGL (love).  Bag: Celine.  Similar from Choies.  Shades: Ray-Ban Wayfarer foldables
I'm going through my old knit jumpers from last winter and found the above cardi which I completely forgot about.  I would love a black knit jumper like this that fits high on the neck and is oversized and textured so I reversed the cardigan for a similar effect.
About 50% of my knits from last year look crap to me now so I'll be getting rid of them this month to make room for some updates that are simpler.
How good are these new boots though? They are a reminder to update the shop with the ones to shift this week so remember to check back.
ps. I got my hair cut again.  I told the hairdresser to make the front stop above my eyes to look more boyish.  It was originally grazing my nose so quite a lot got the chop.