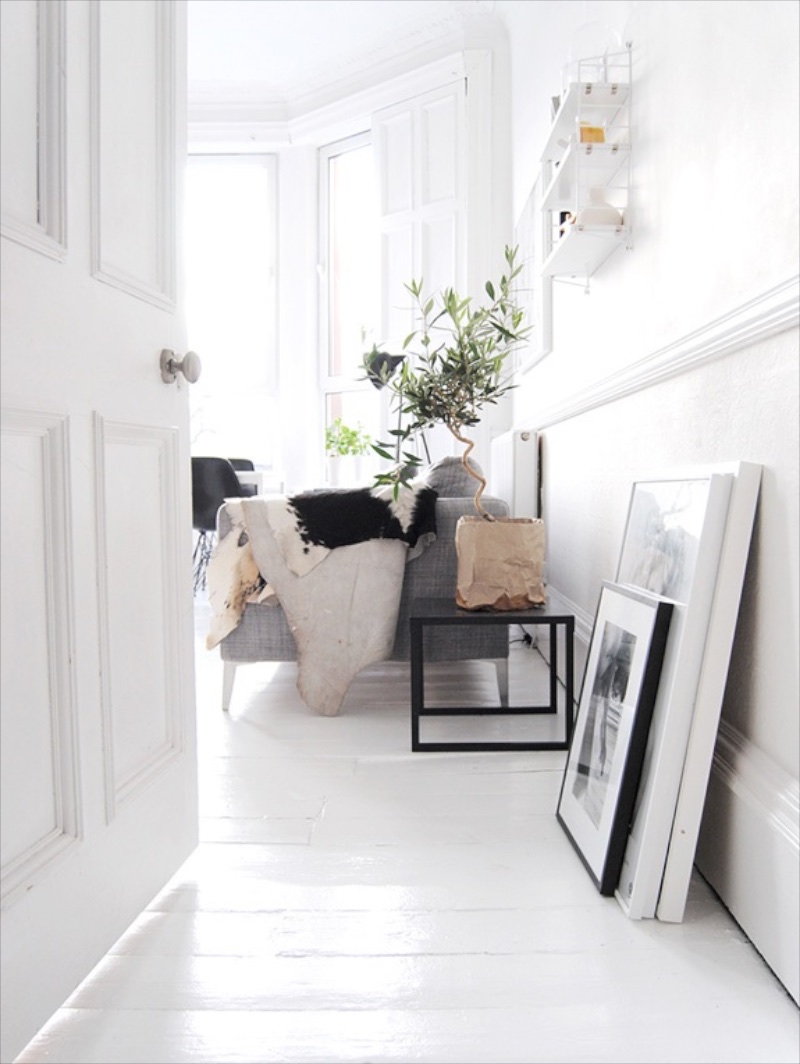 I asked this question on my Instagram and wanted to ask the rest of you on here too for your thoughts….
Michael and I live in a small space. You can check out this older summer blog post to see it. We painted all the doors, the walls and ceiling white to make our small space feel bright and airy and to let in as much light as possible. Mission accomplished except for one glaring exception: I've considered painting our brown parquet floors white to complete the white airy feel. Should we? Or should we keep the parquet floors brown?
Note: Under the parquet floor are the original wood floors for the house which neither of us have seen.
Do we paint the brown parquet white to get closer to the above feel or leave it? Or strip it and expose the original wood beams underneath (assuming it's salvageable) because we have no idea what type of wood it could be underneath, look here for the differences between Solid vs Engineered Hardwood floors. If I do decide to keep the original wooden flooring, what I do know for sure is that having the best hardwood floor cleaning machine is so helpful when trying to keep these kinds of floors clean. That is what my friend tells me anyway. It might be worth doing some more research in the future so I don't can make the right choice to keep my homes floors clean.
I've heard both sides on Instagram:
@just_sinead: "Don't do it! This could affect the resale value of your house down the line."
@theawkardblog: "I did it – best thing I could have done to our flat!"
Has anyone painted parquet wood white? I realize that there would be possible chips over time but to be honest I sort of like an imperfect white wood floor being a shabby chic girl at heart.
So keep brown wood floors or go all out with an all white living space?