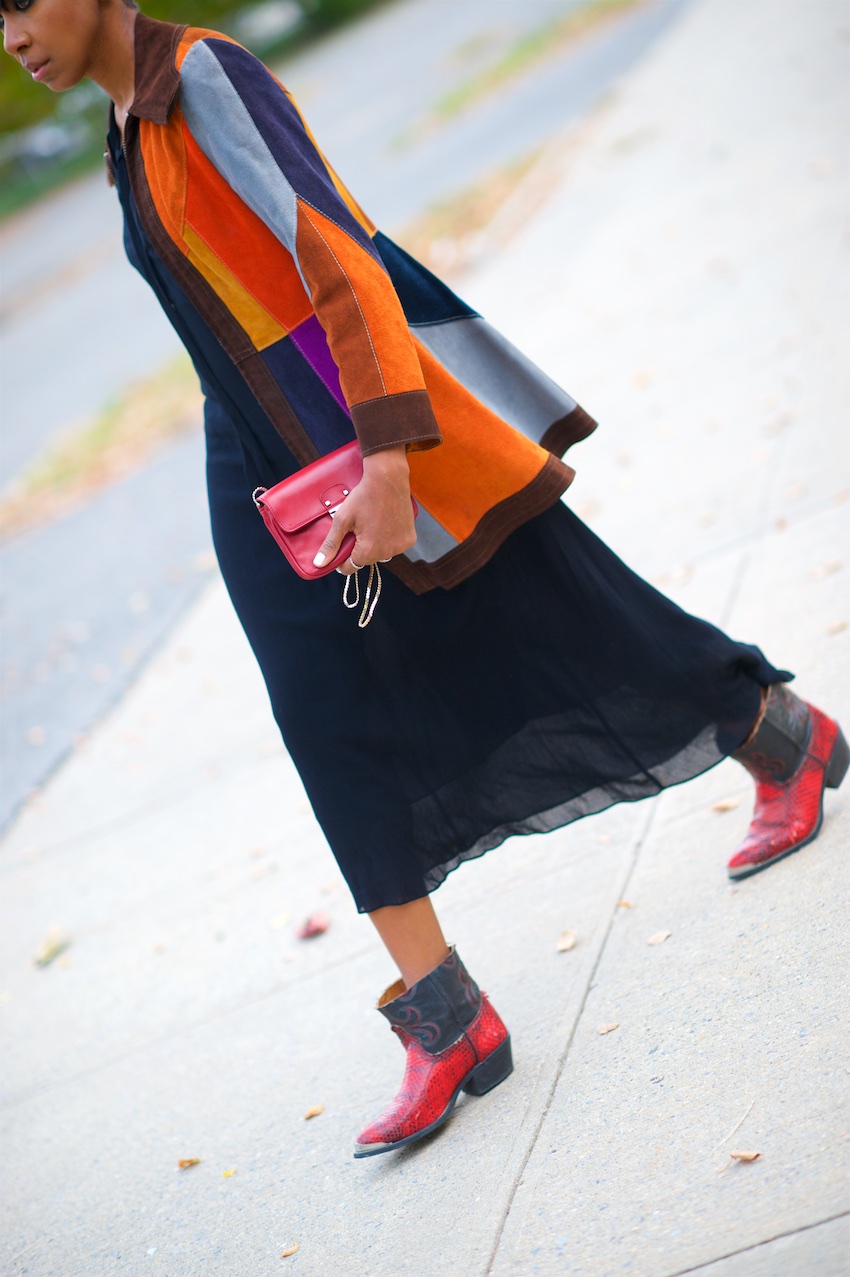 Anyone heard of A Current Affair? I hadn't till three days before it hit Brooklyn's flea market last weekend.  I went 'just to see' and left with this suede jacket after watching a girl flip flopping on if she wanted it.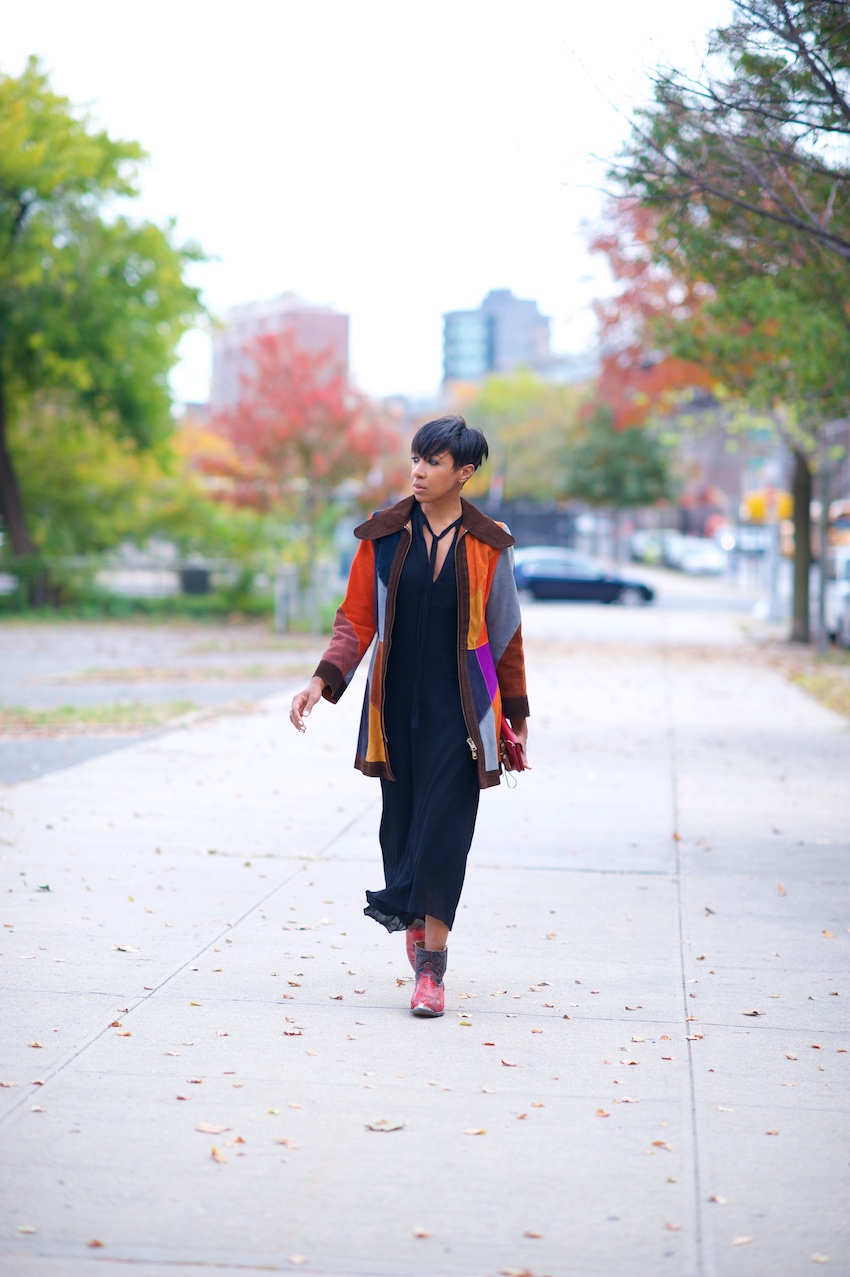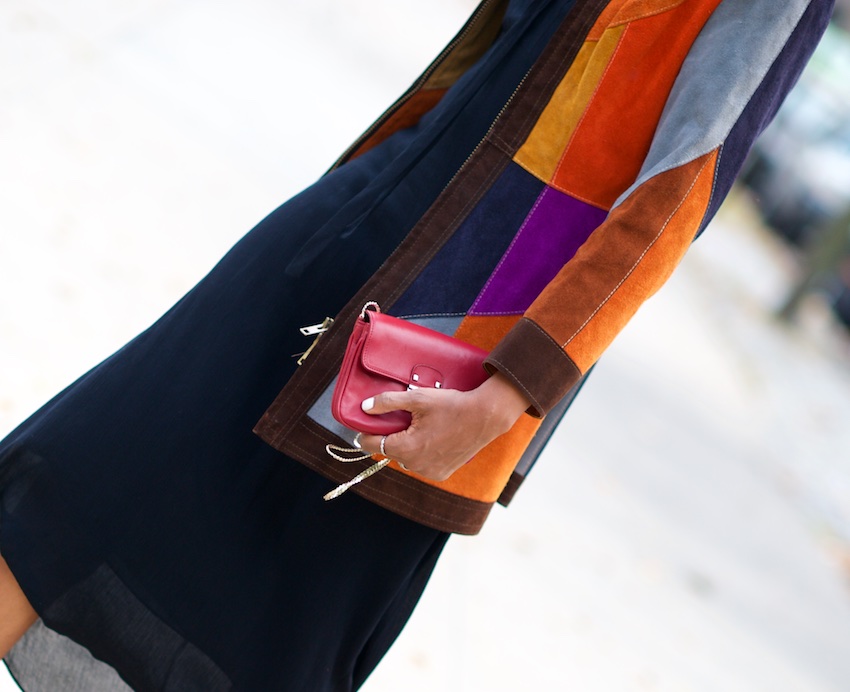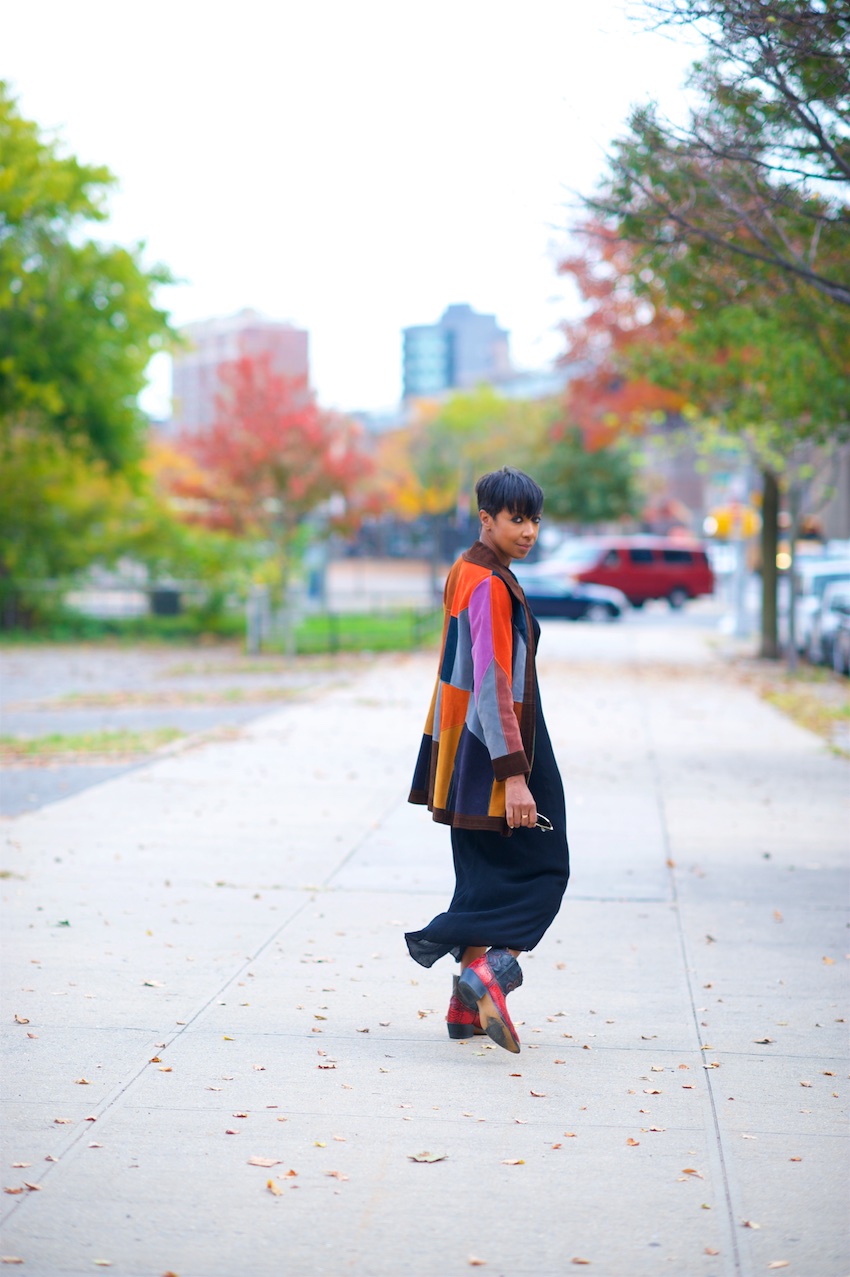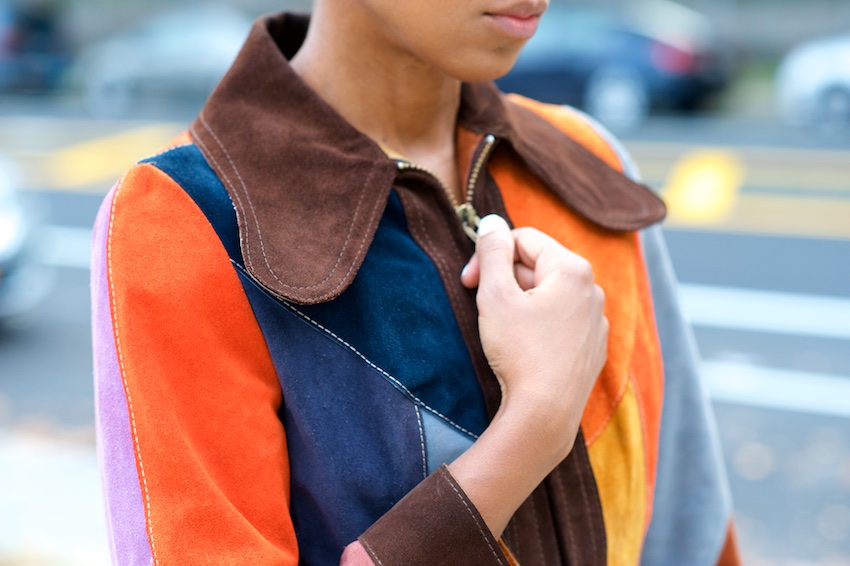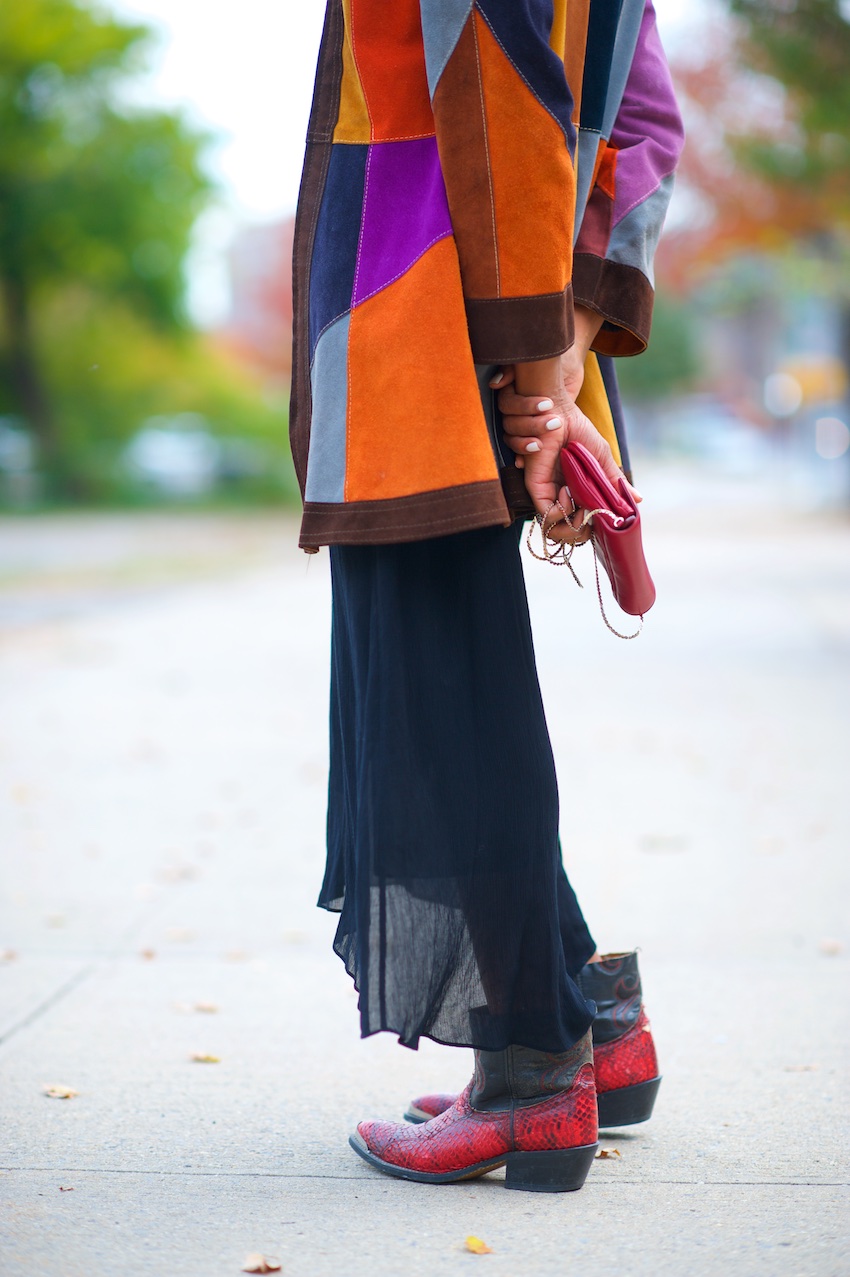 Suede coat: A Current Affair vintage flea market.  Dress: Zara.  Try H&M, TY-LR, Boots: Vintage & DIY cut to ankle.  Try Frye or Laredo. Bag: Valentino
I feel like suede coats and jackets although they're in this year, are one of those pieces you either love or not.   My faves are fringe like the one in the last post below or shown with faux leather skinnies here but I'm really into the non fringe ones now.  The collar on this one is huge which sold it even more.
I see good neutral versions from Mango and  H&M  with belts which are ideal over jeans or case in point, long dresses.
ps. After paying for the jacket that same girl who flip flopped over it, returned and asked the seller where it was so she could buy it. I was standing right next to her with it in my shopping bag.