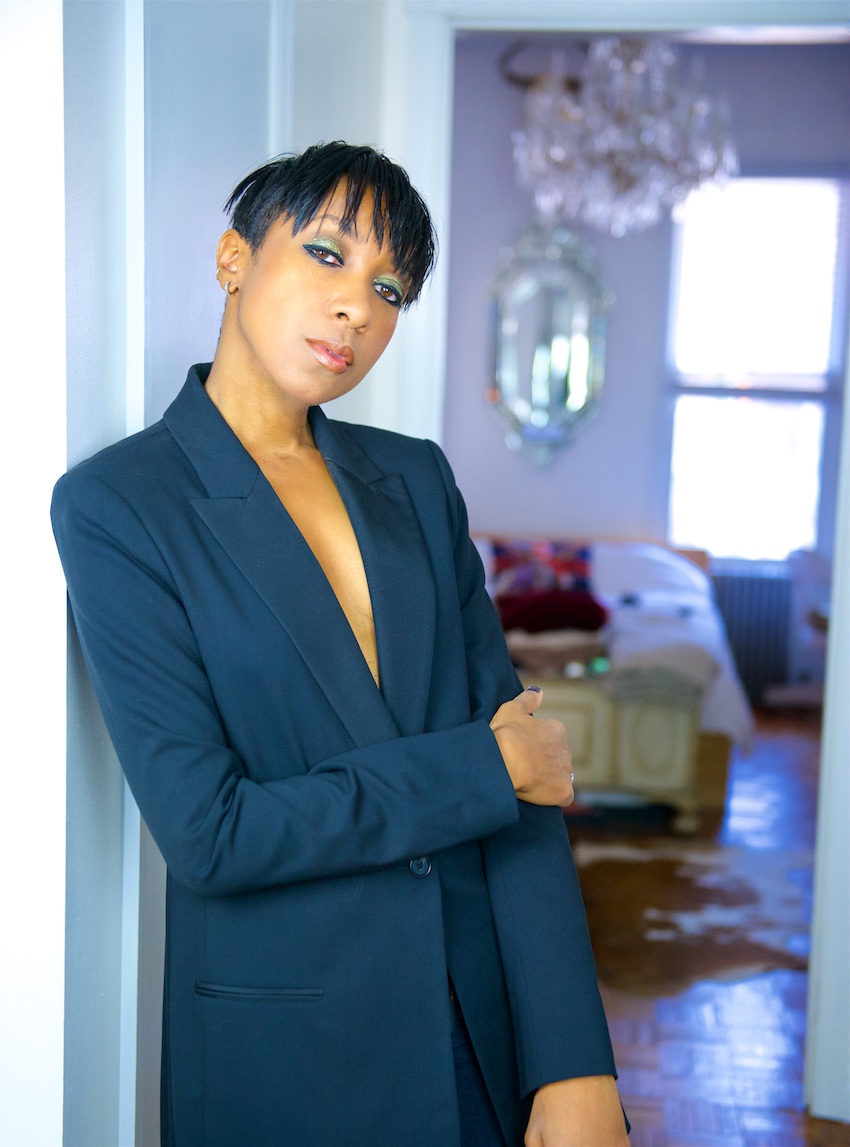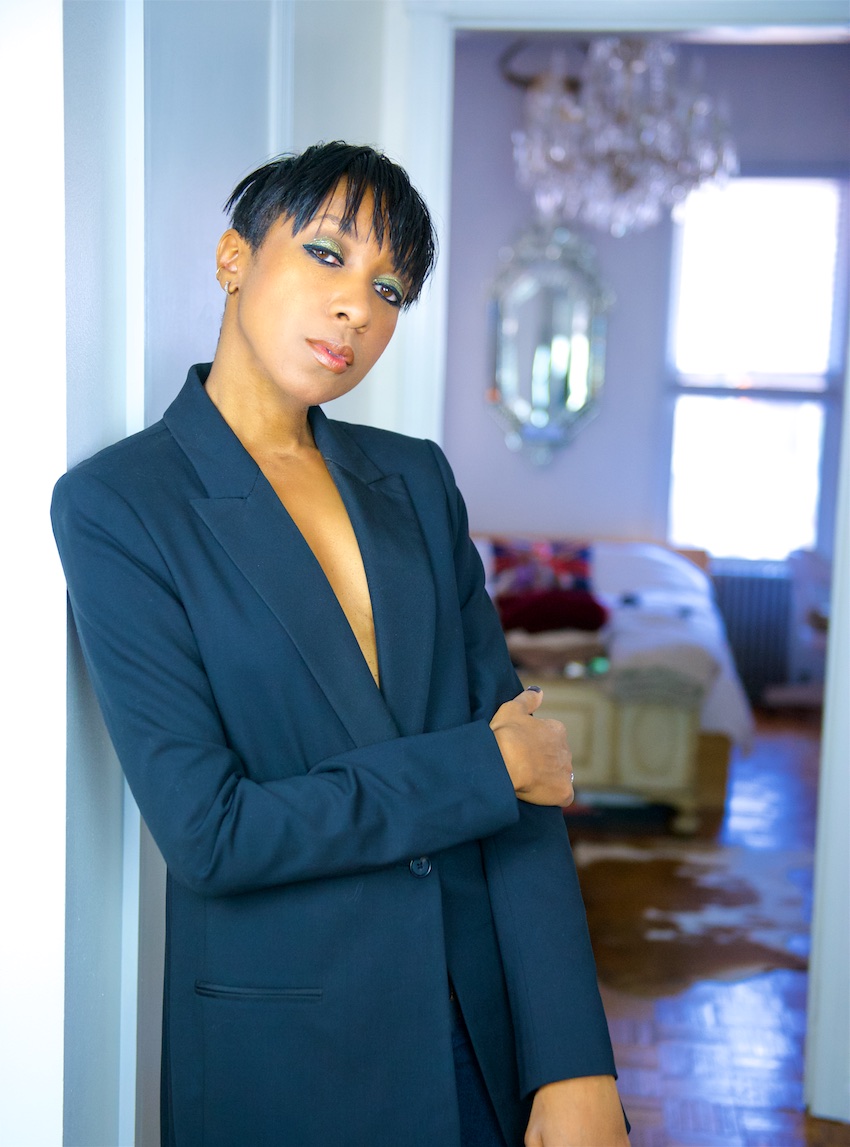 I went out of my comfort zone, dabbling with stronger make up for the party season.
Click to see what I used…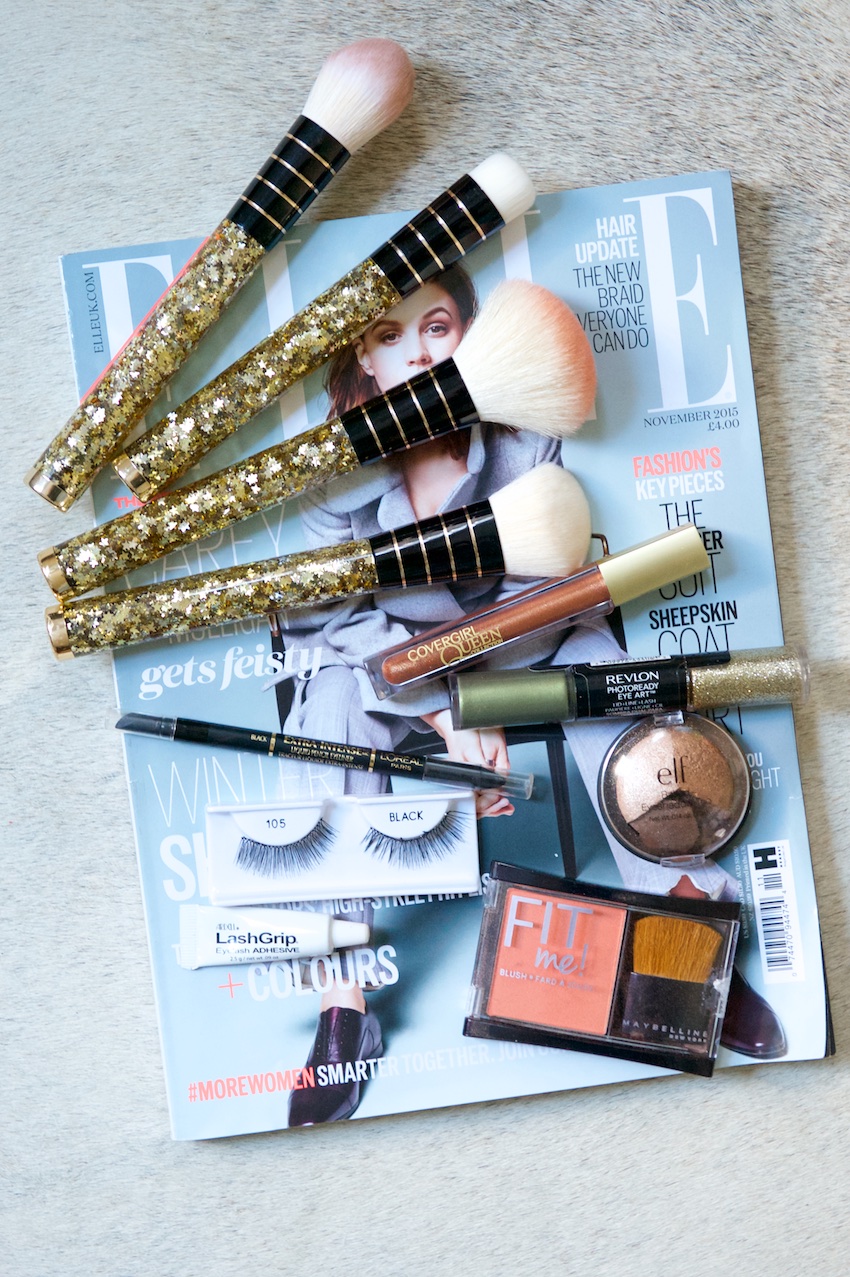 Make up used all found at Target:
Sonia Kashuk Holiday Brush set (good Christmas gift)
CoverGirl Queen Collection lipgloss in Copper Bliss
Revlon PhotoReady Cream Eye Art in Dessert Dazzle (once dry this stays put until you take it off)
L'oreal Extra Intense Eyeliner in Black  (my fave liner pencil for what?  three years?)
Ardell lashes
Maybelline Fit Me blush in Medium Coral  (I'm always looking for the perfect coral blush)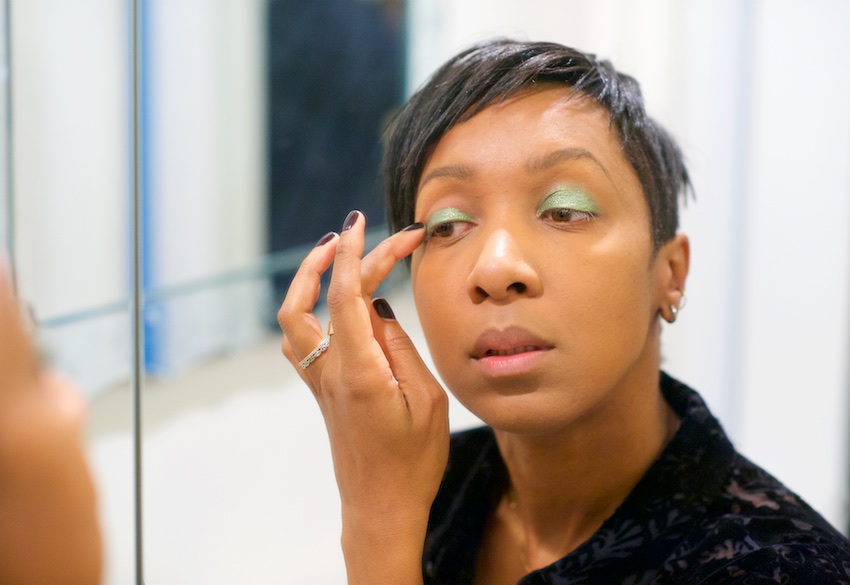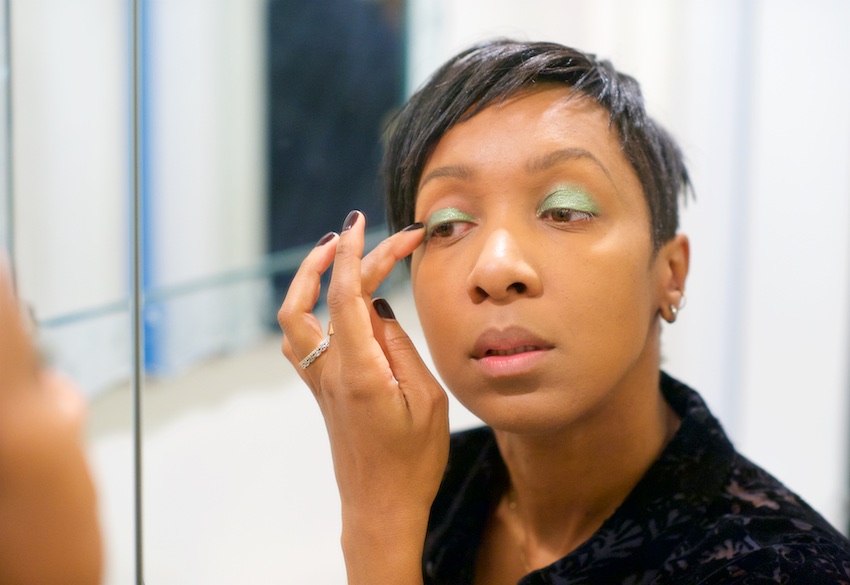 First, I applied the Revlon cream shadow all over the lid, blending fast with my fingers.  This dries fast!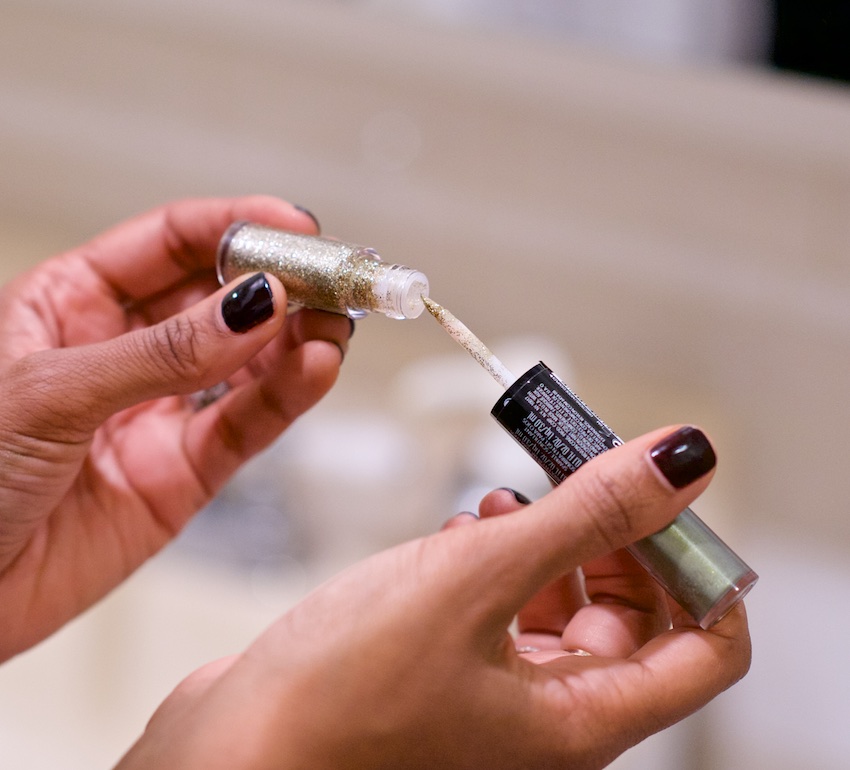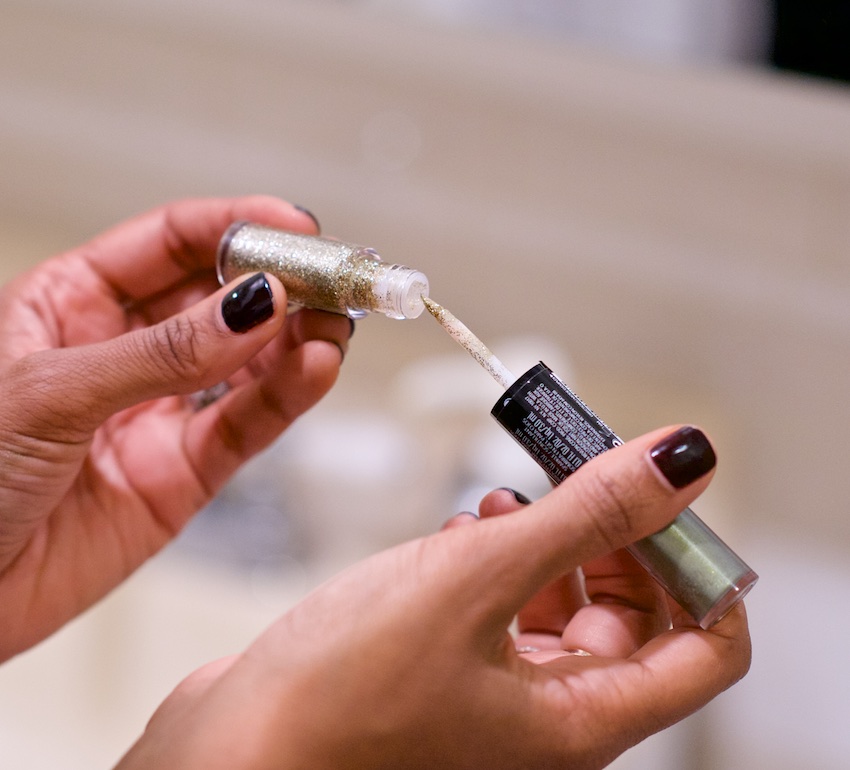 Switched ends for the gold flecks. I took this because it's gold and green in one product versus buying two separates.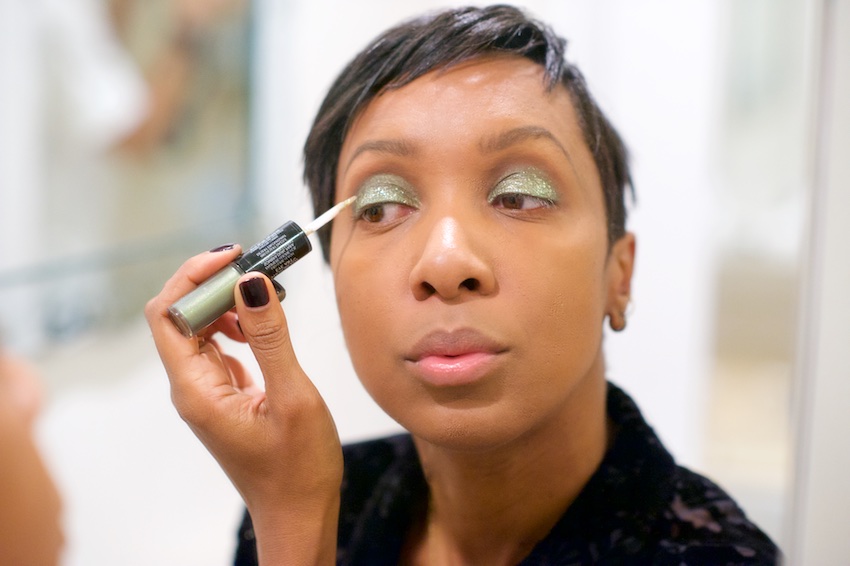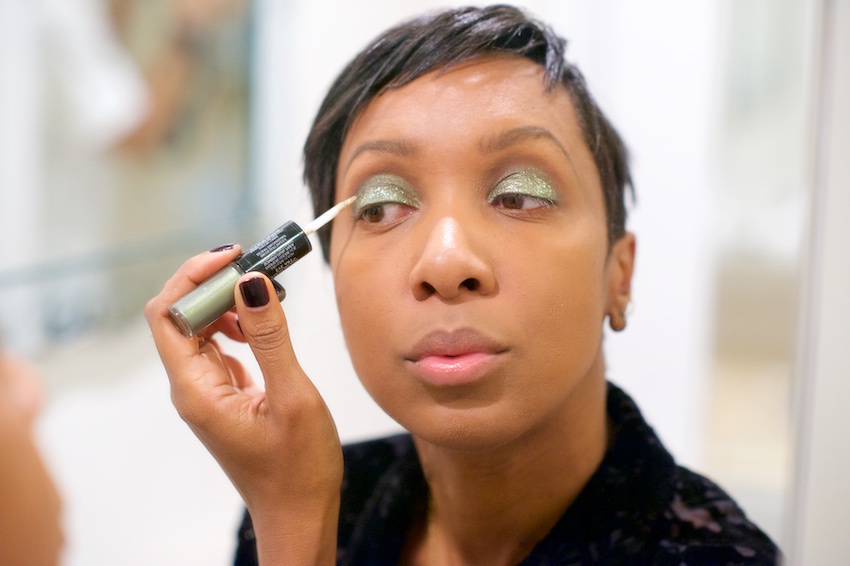 Gold flecks over the green shadow…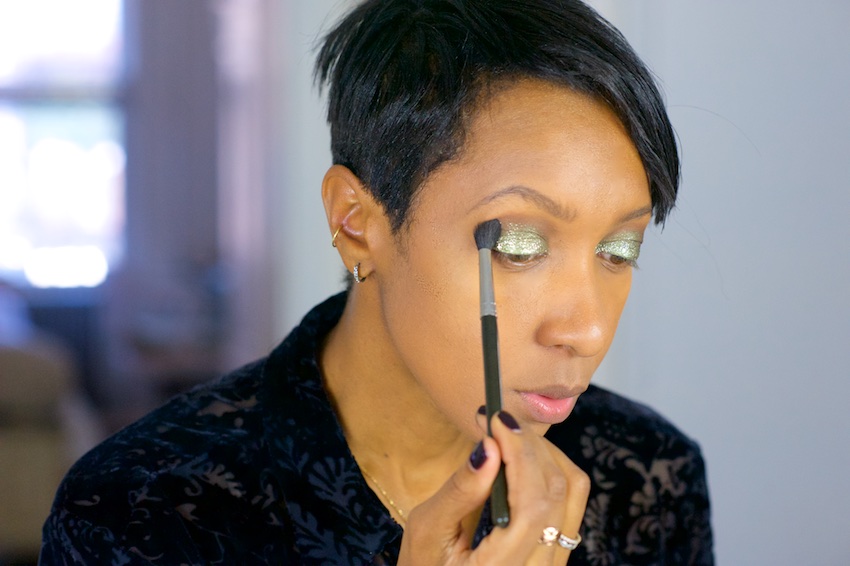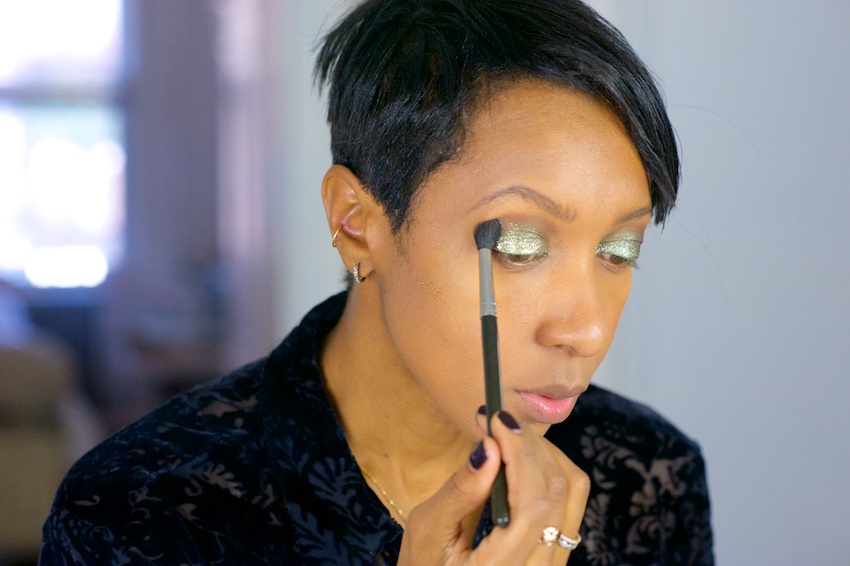 …brown in the crease from the Elf baked shadow trio.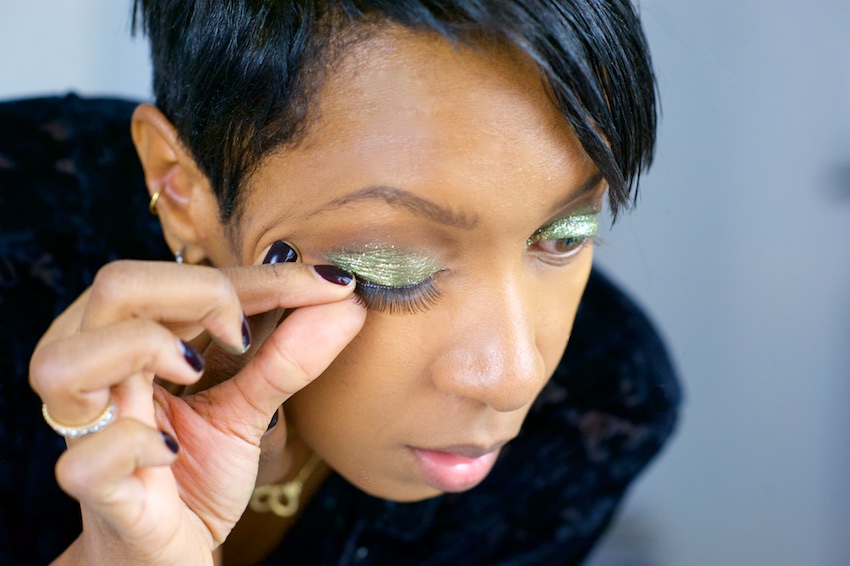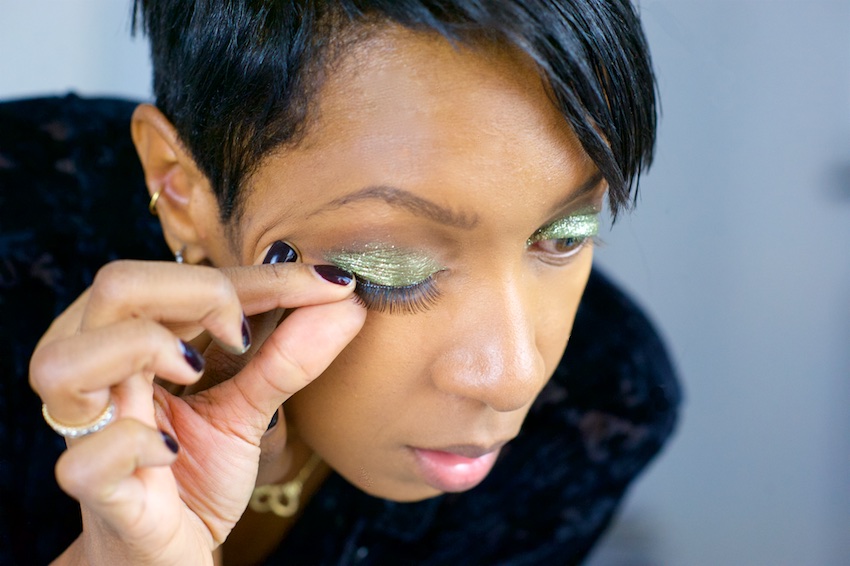 Being this is a full on party make up idea, I added false lashes to my non-existant ones.
Normally I don't wear them but their transformative affect has always been oddly appealing.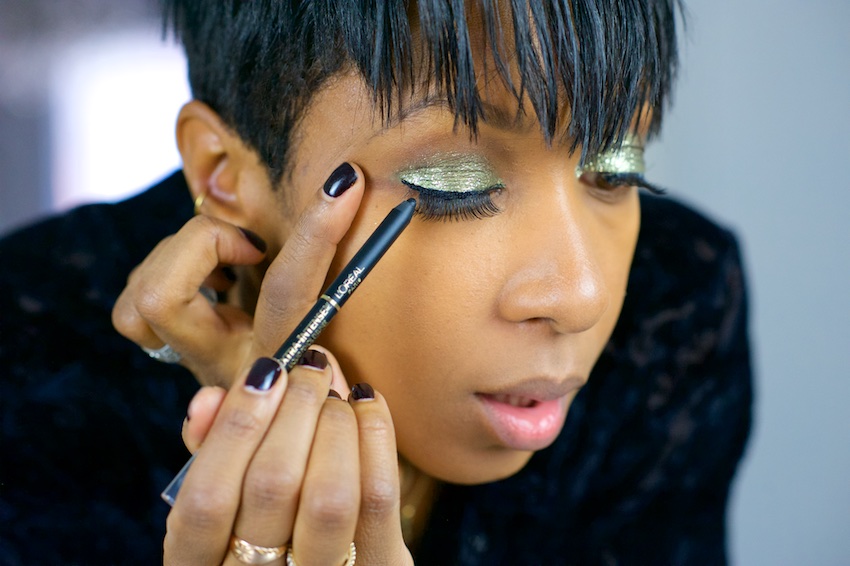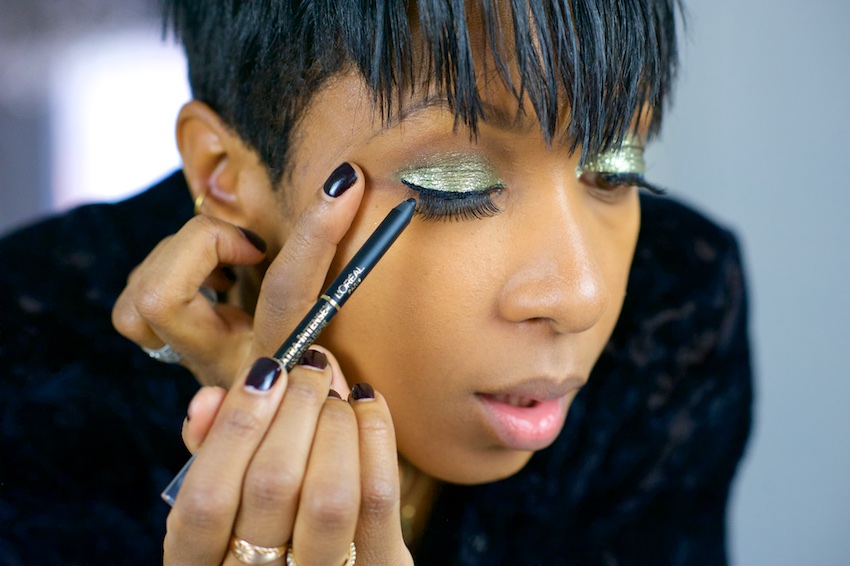 Once the lash glue dried, I lined with the usual L'oreal eye pencil, extending a little past the outer corner.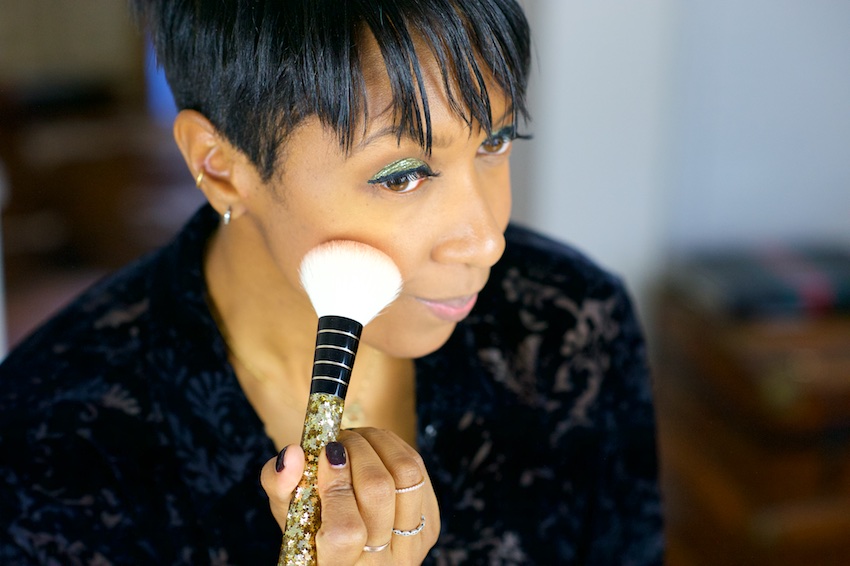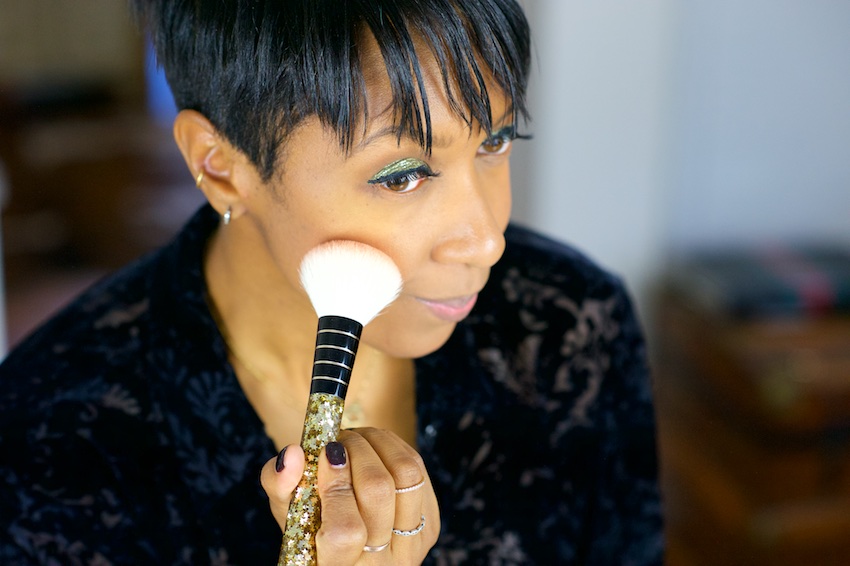 The Maybelline Fit Me coral blush on the cheek apples.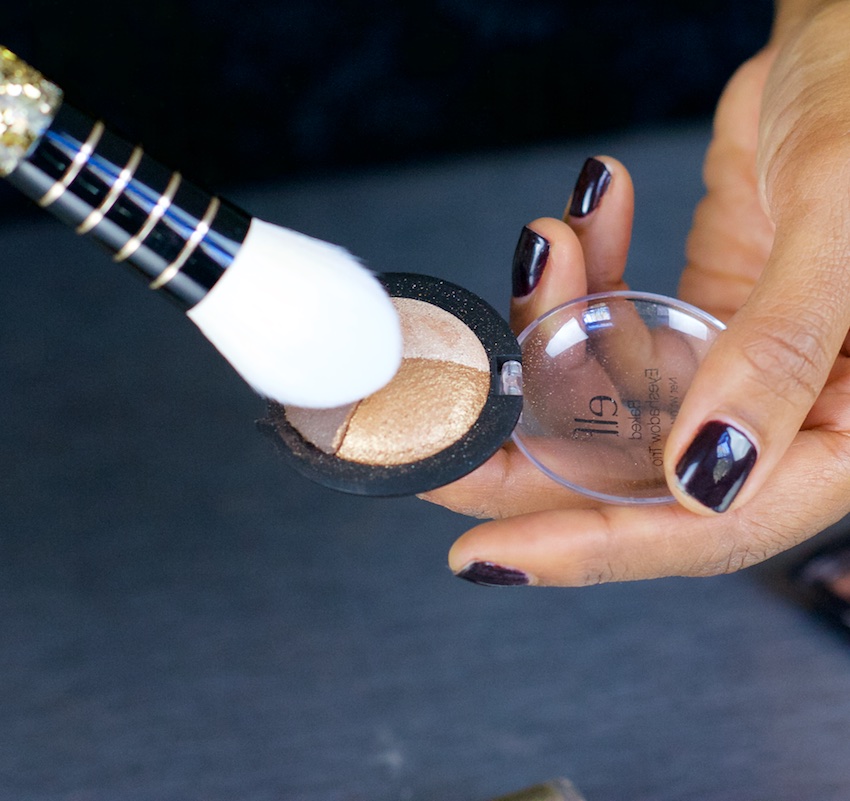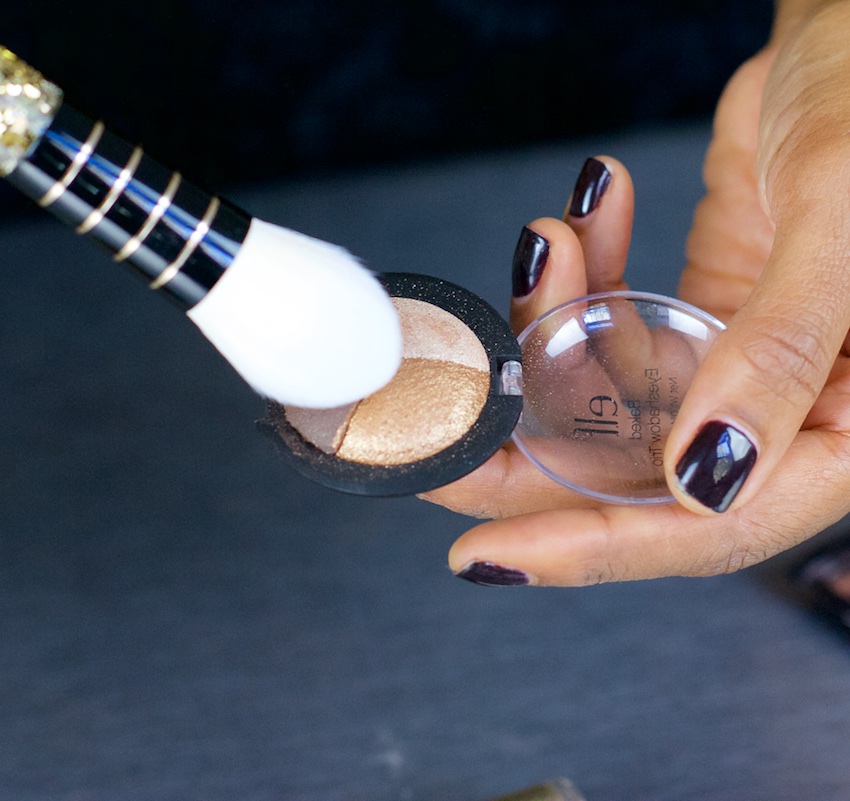 The coppery gold section from the Elf shadow.  I used it for highlighting instead of buying a separate.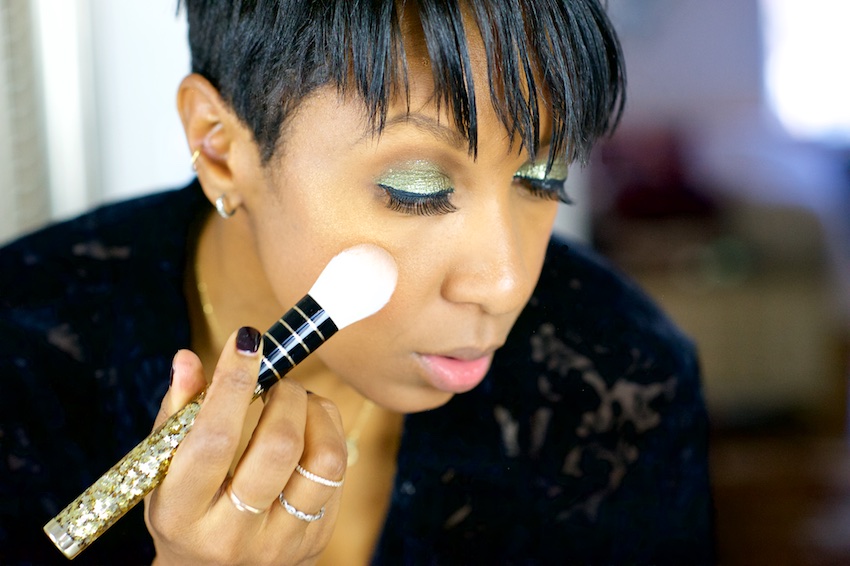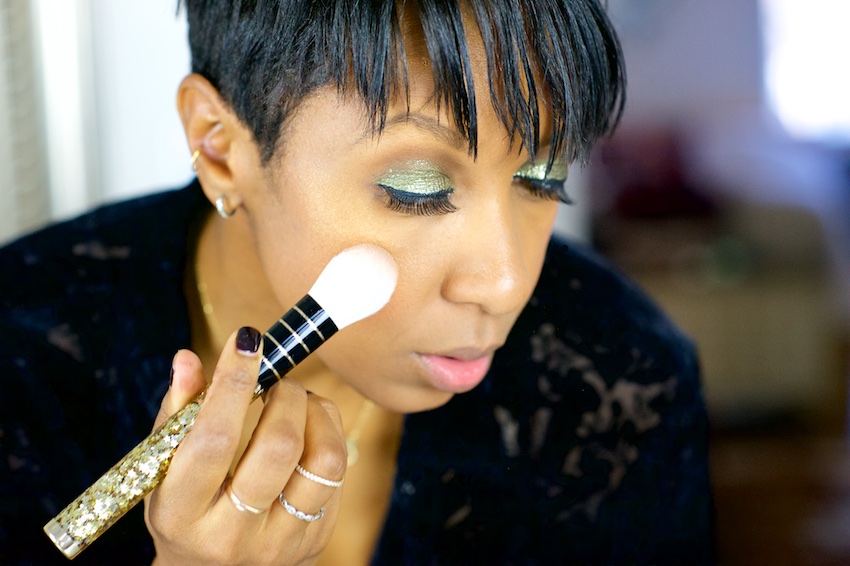 I applied it on the cheek bones and nose bridge.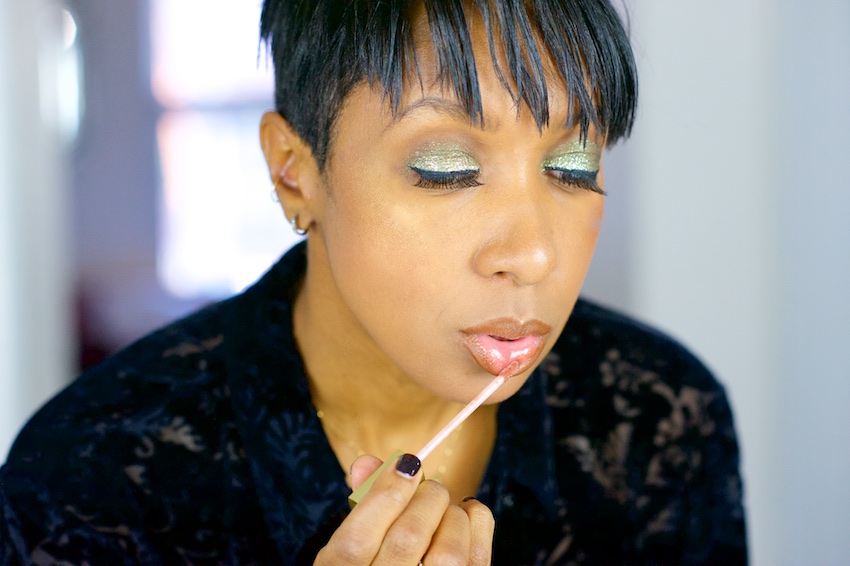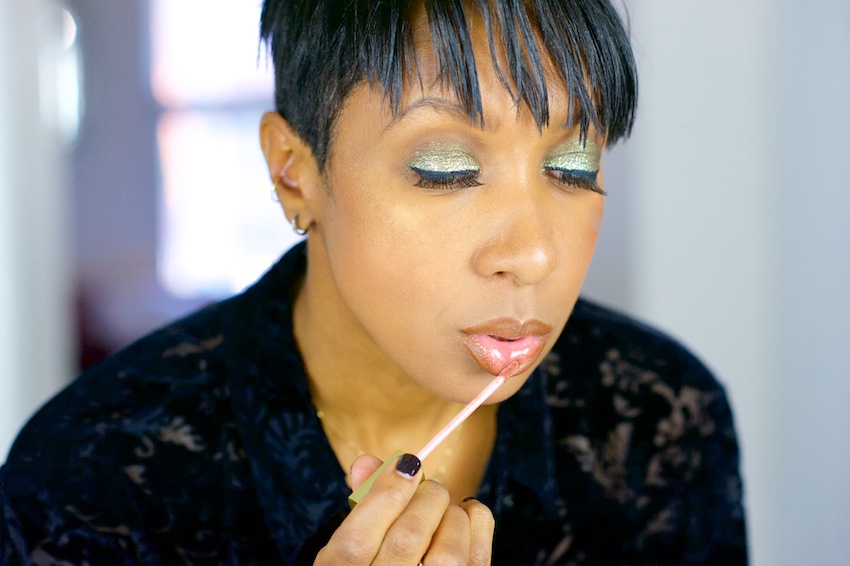 Lips last with the Copper Bliss lipgloss over an old brown lip liner.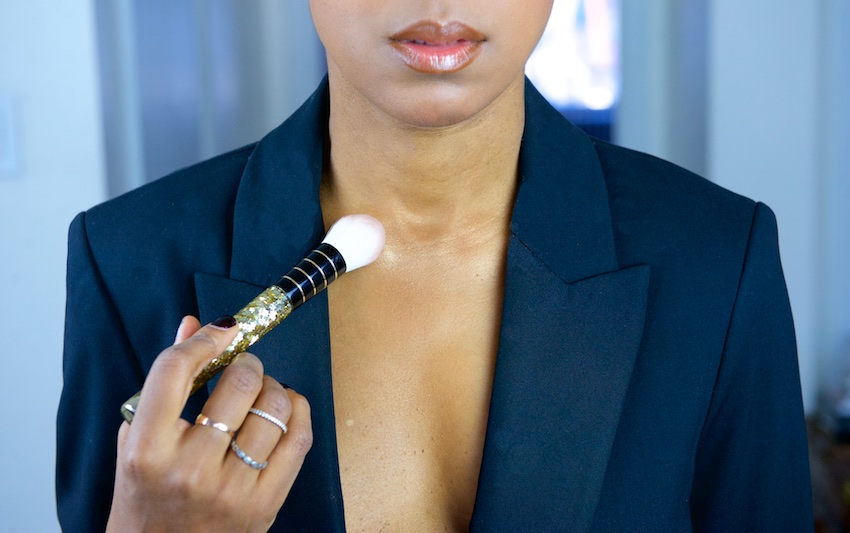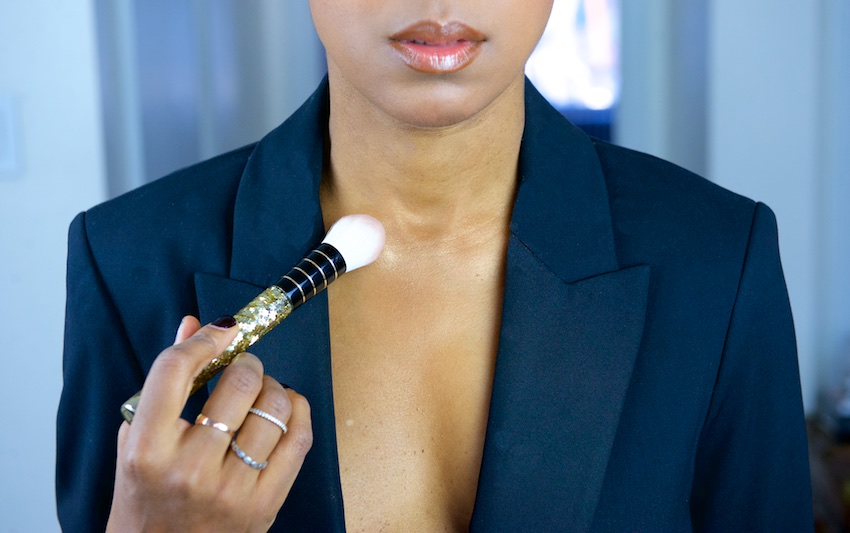 I skipped jewelry and used more Elf gold from the baked eye shadow trio on the collarbone.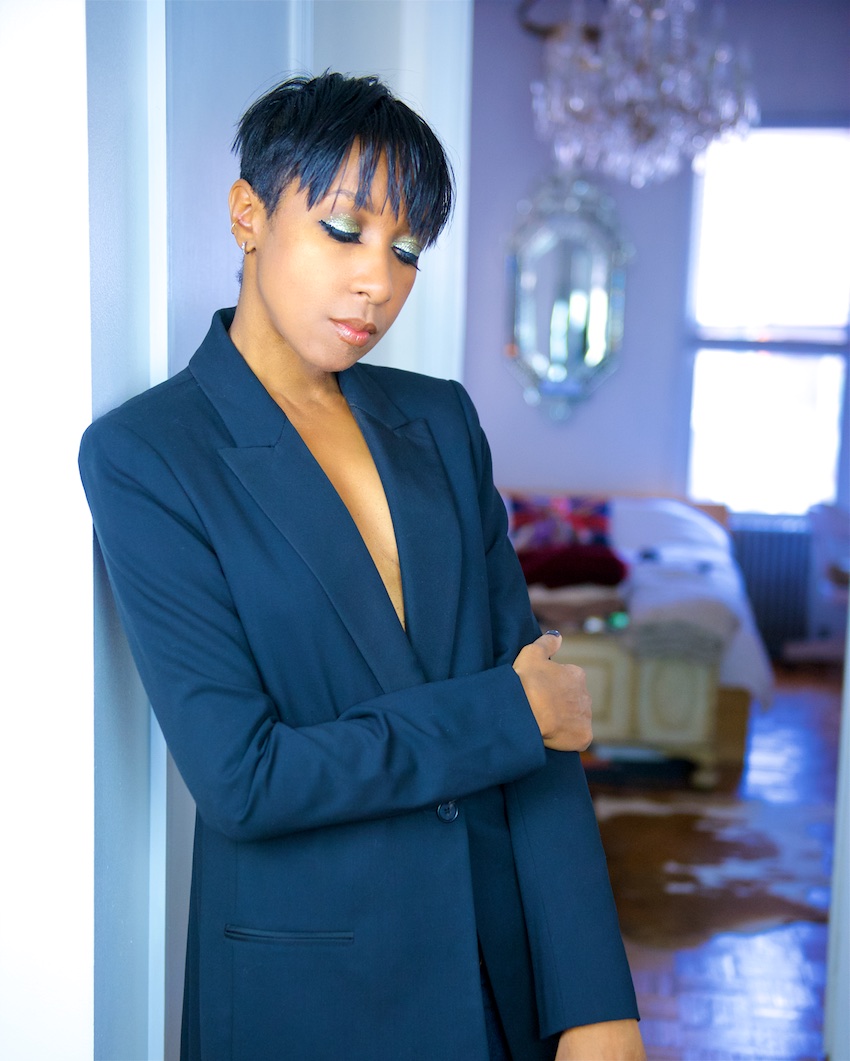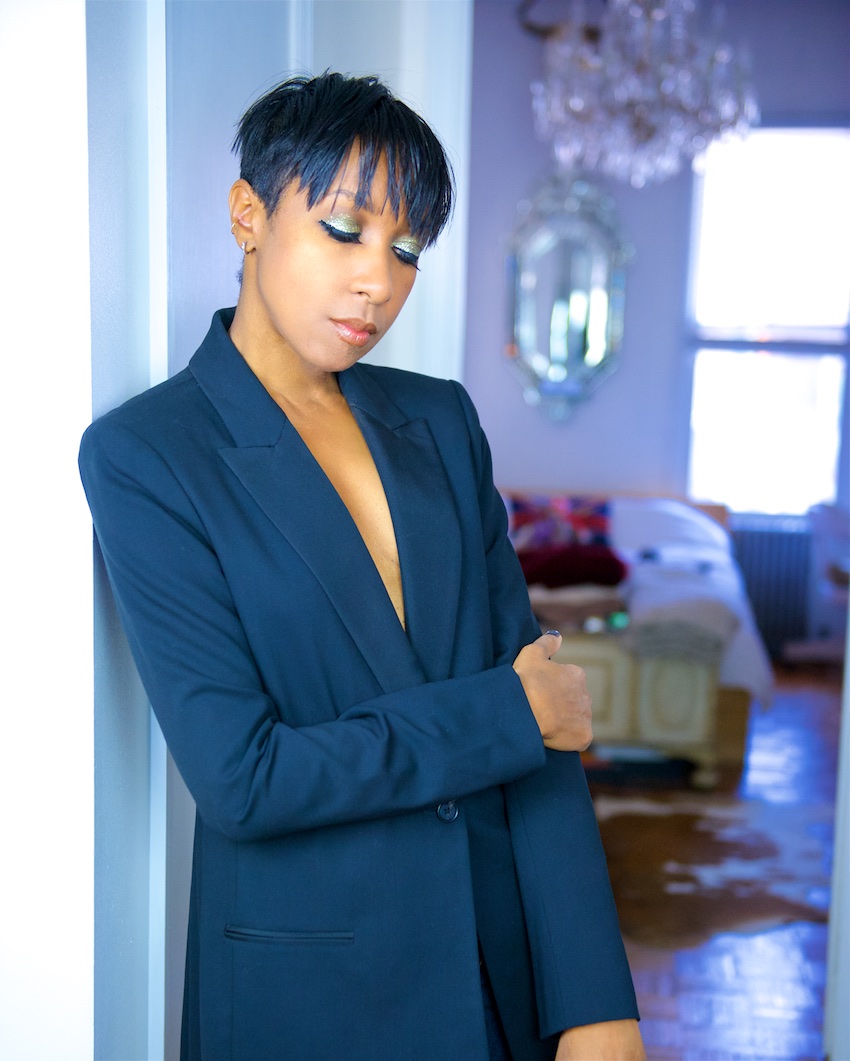 Ta dar *arms outstretched.*
One make up look to try for the season.  The tricky part was adding the lashes but the rest was straight forward.
 I kept the outfit simple: a mens suit with nothing under the jacket (except well placed adhesive!)