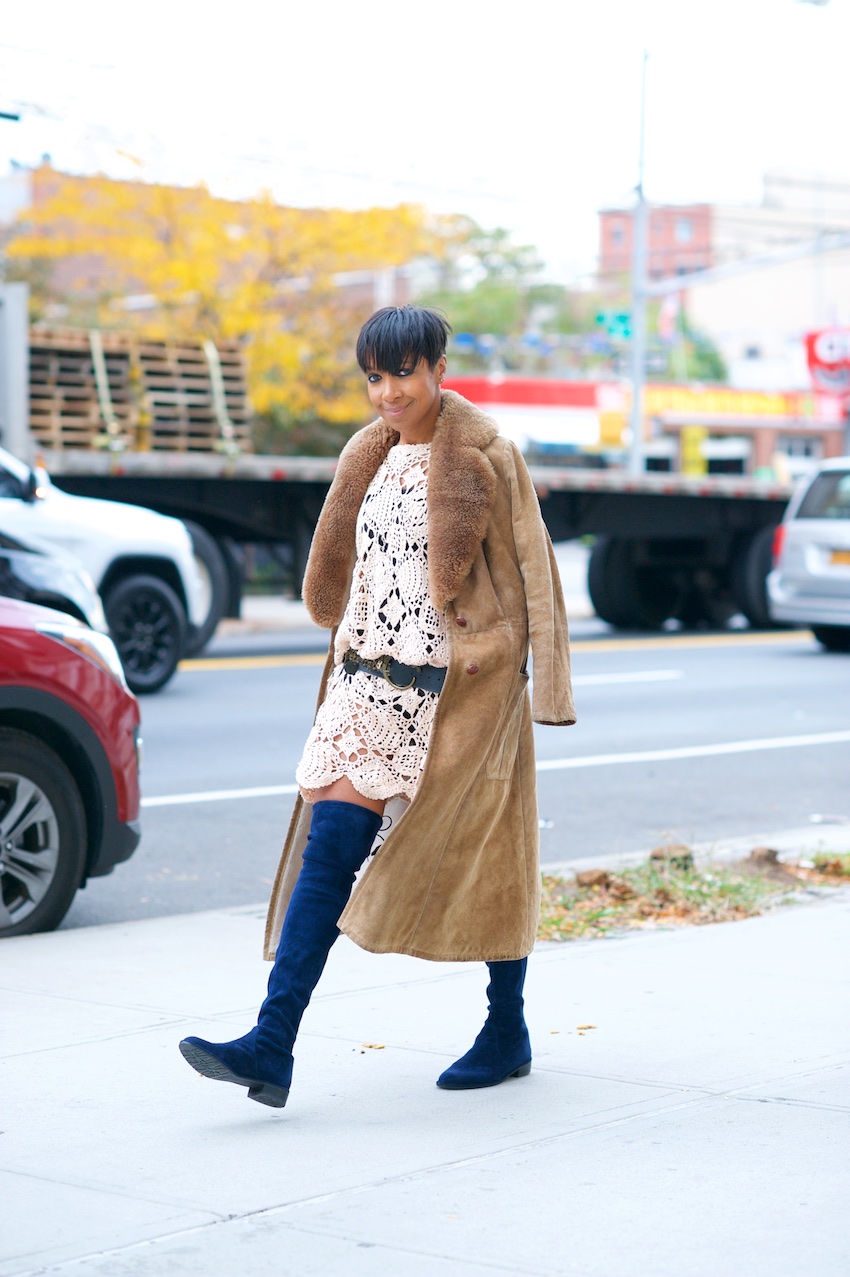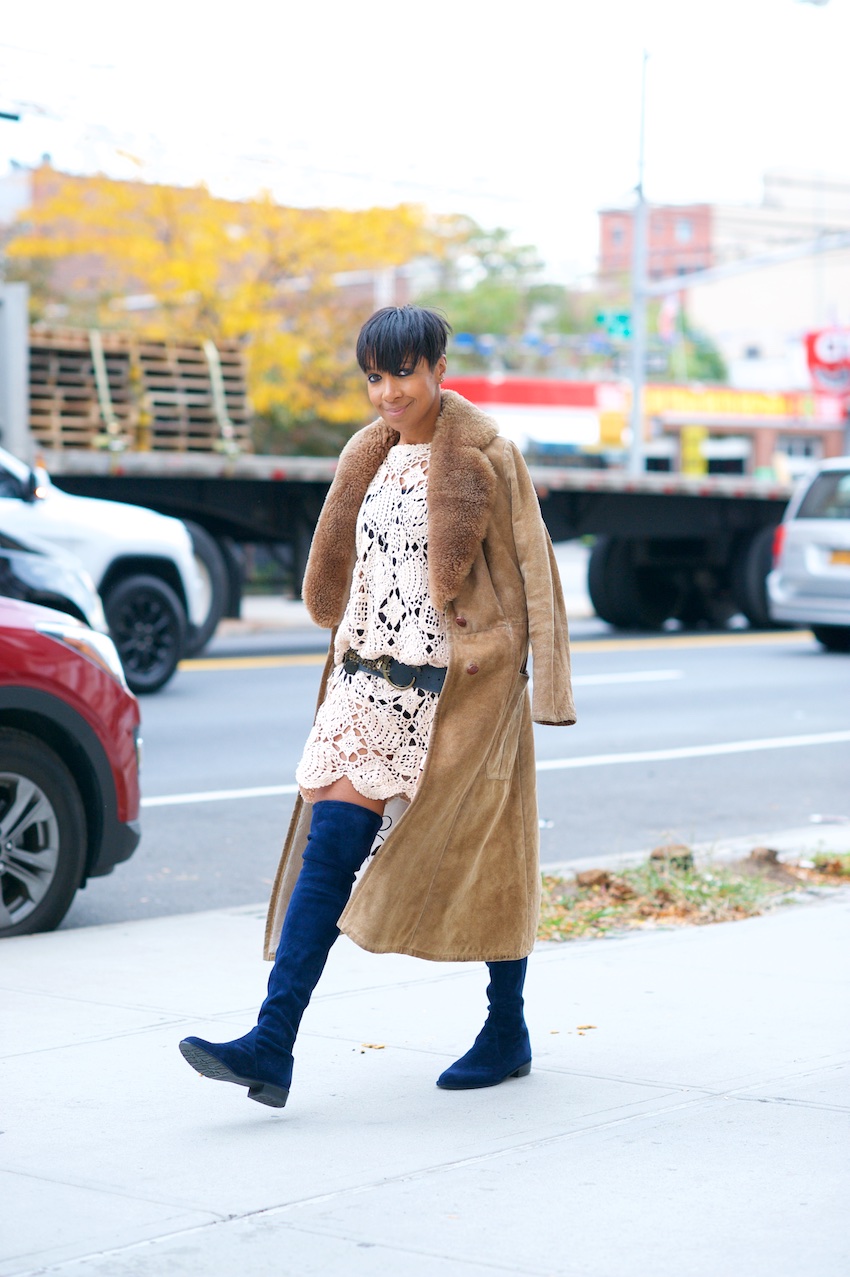 Still chuffed to be in boots that are comfortable and look half decent.   Not the easiest combination.
Why is it so hard? Read on for more and for damn good lookalikes!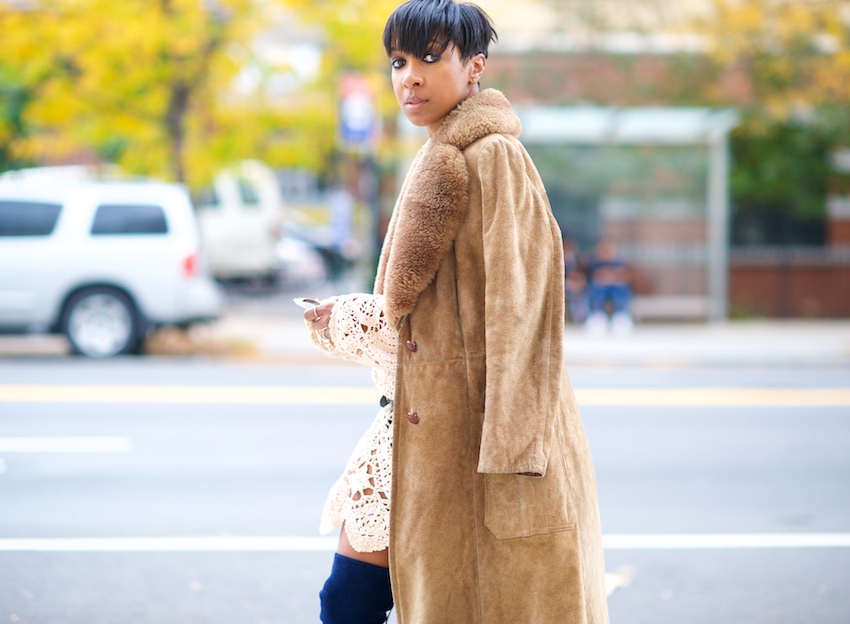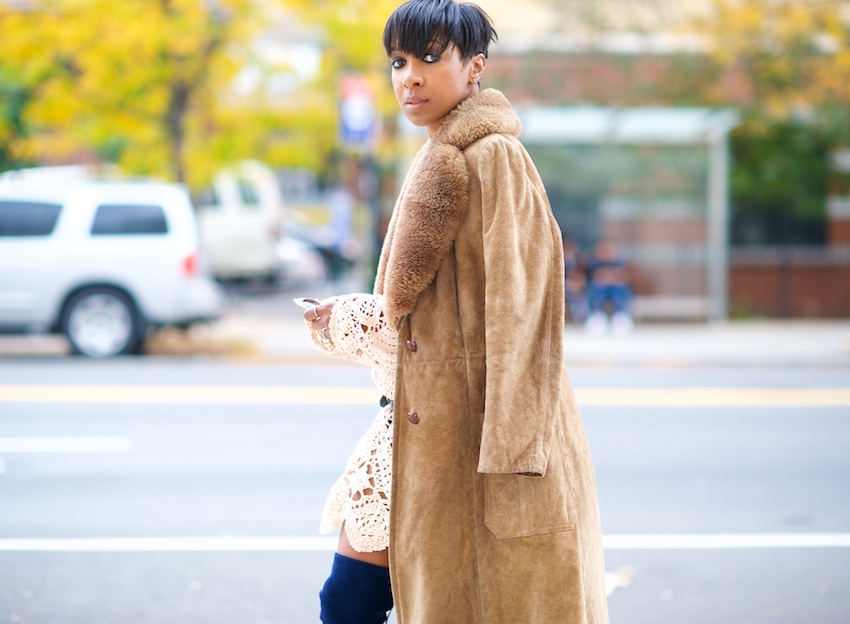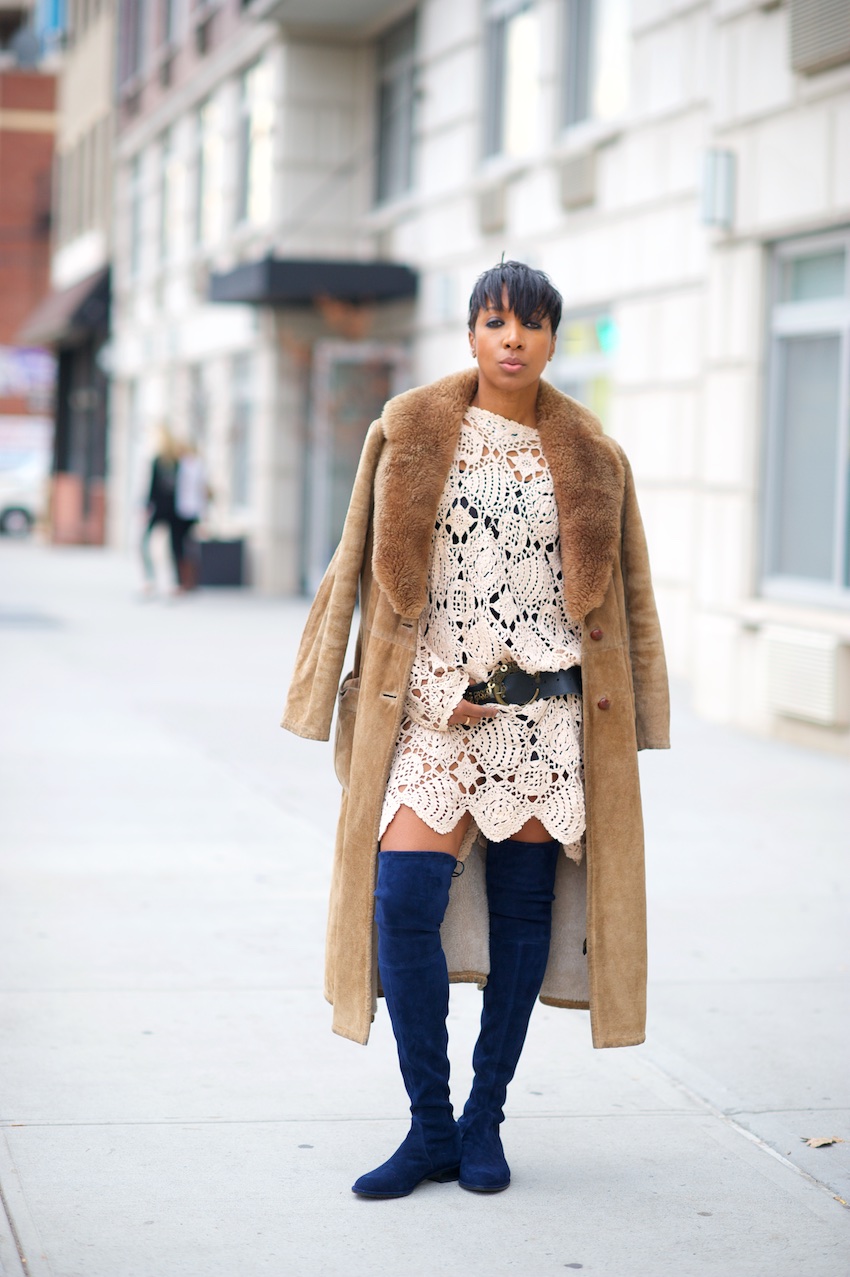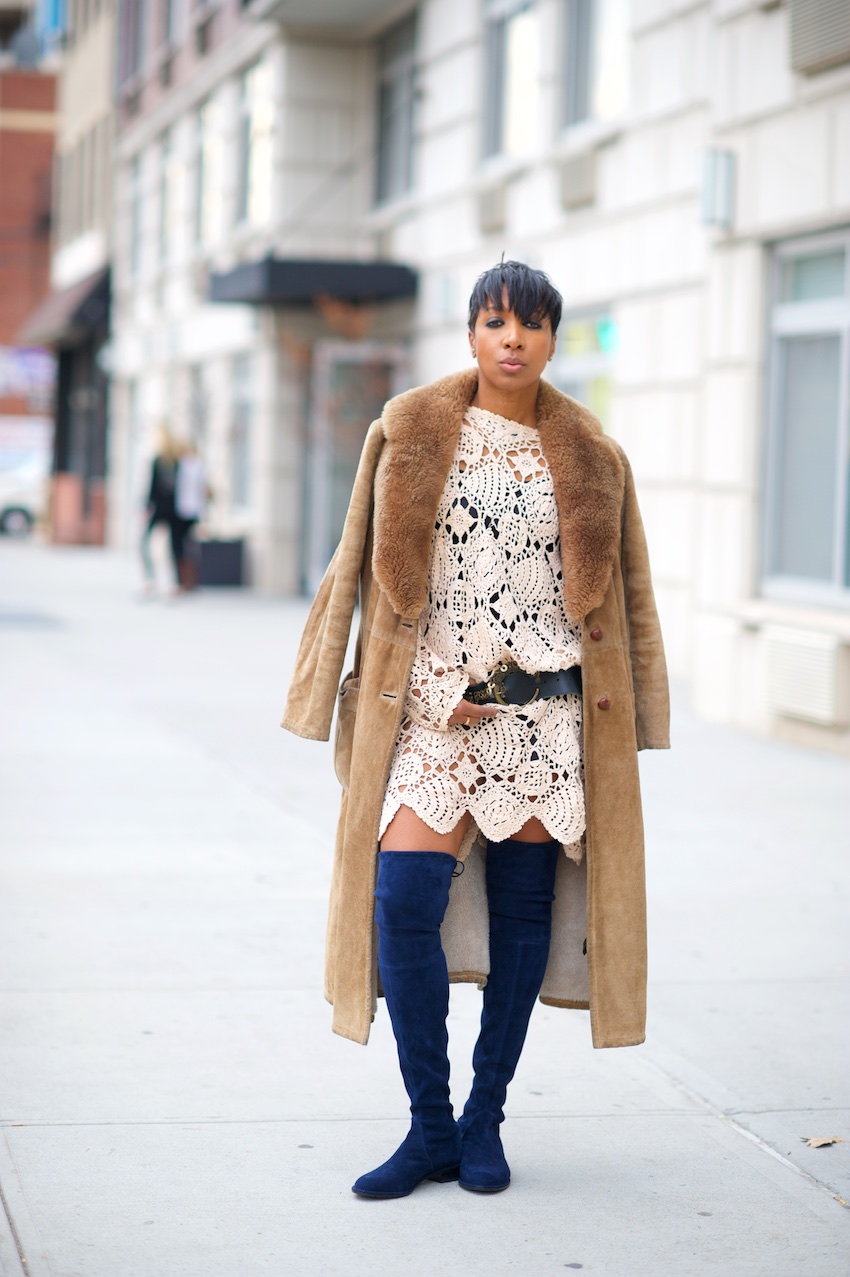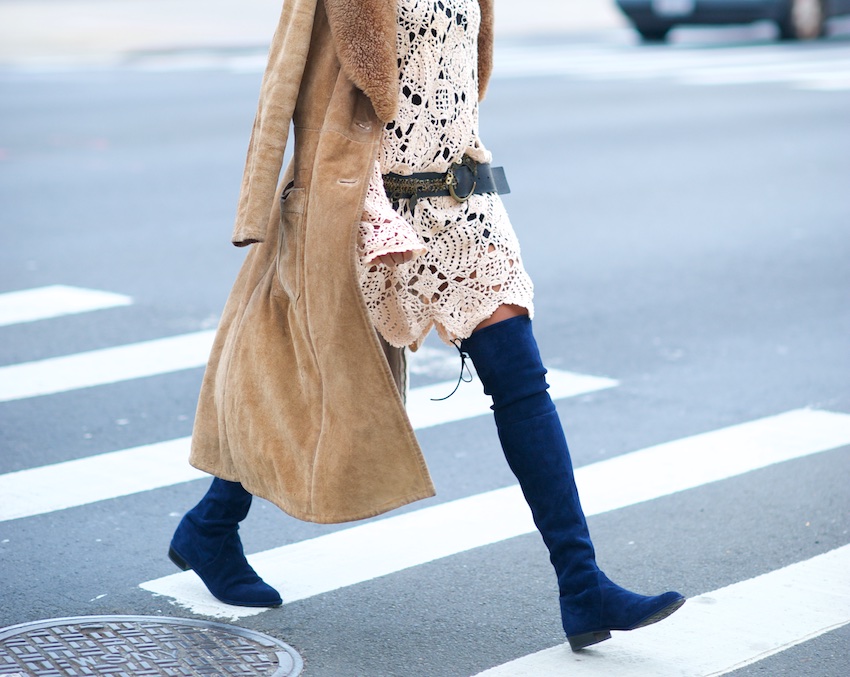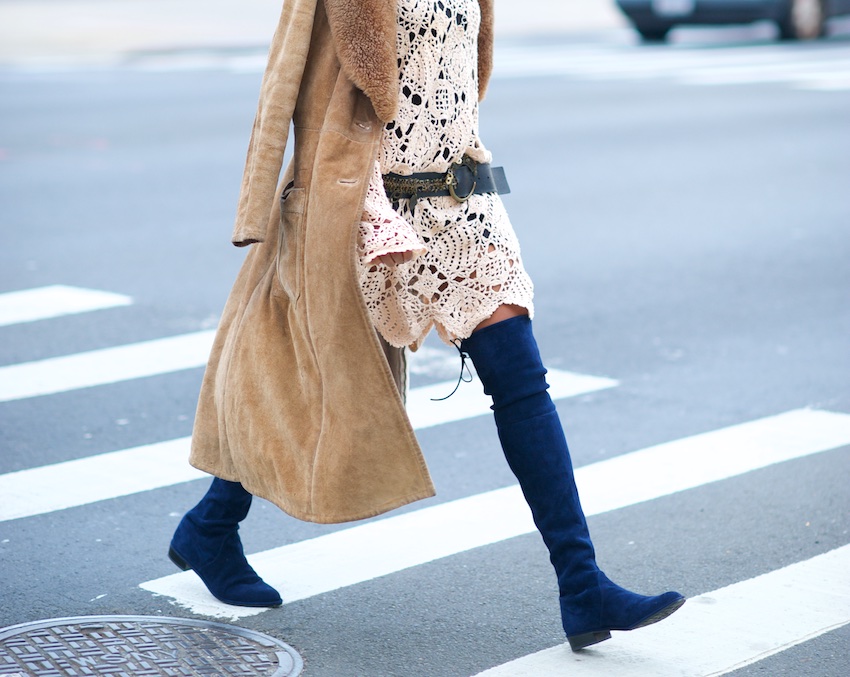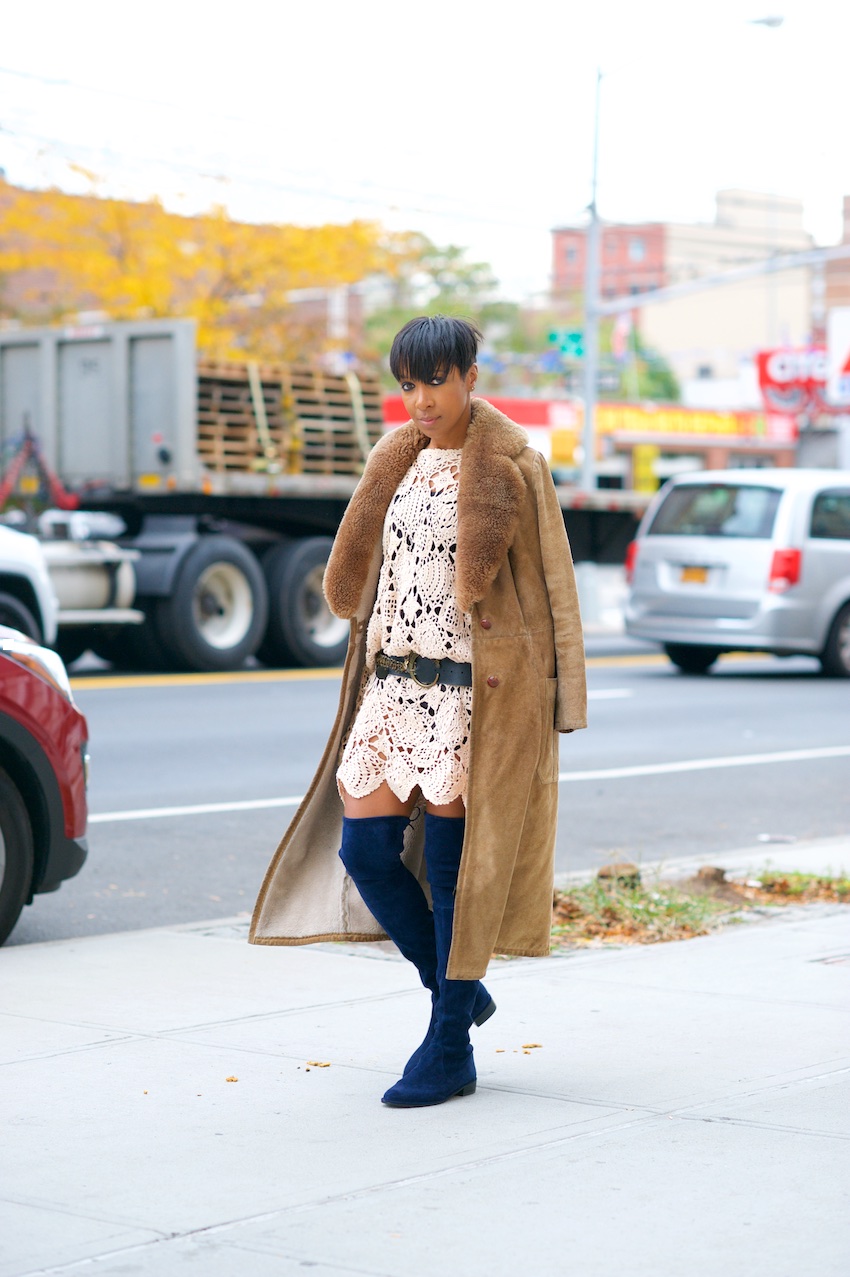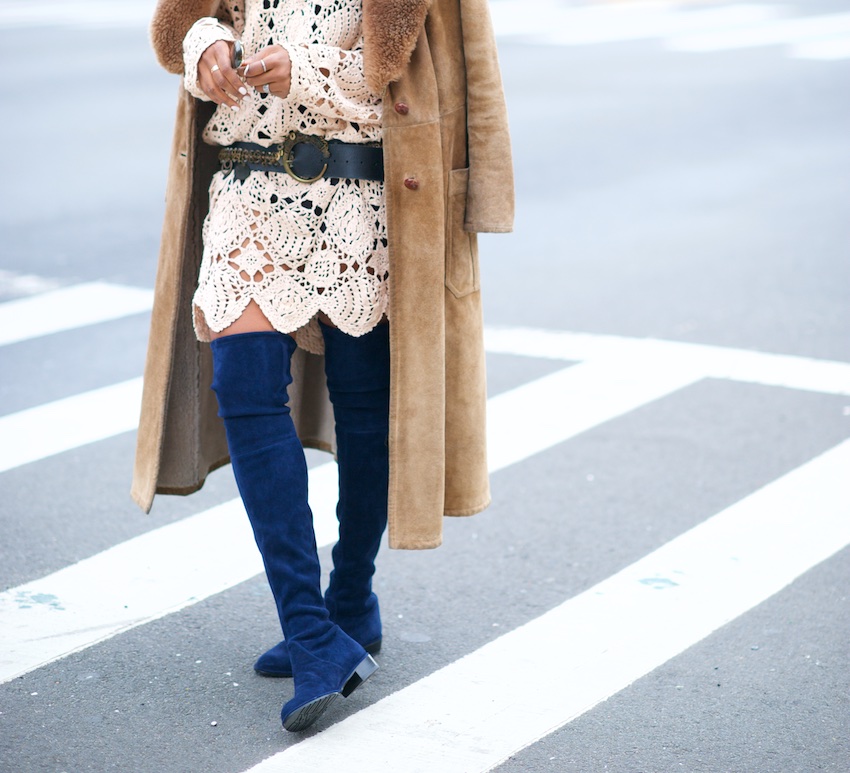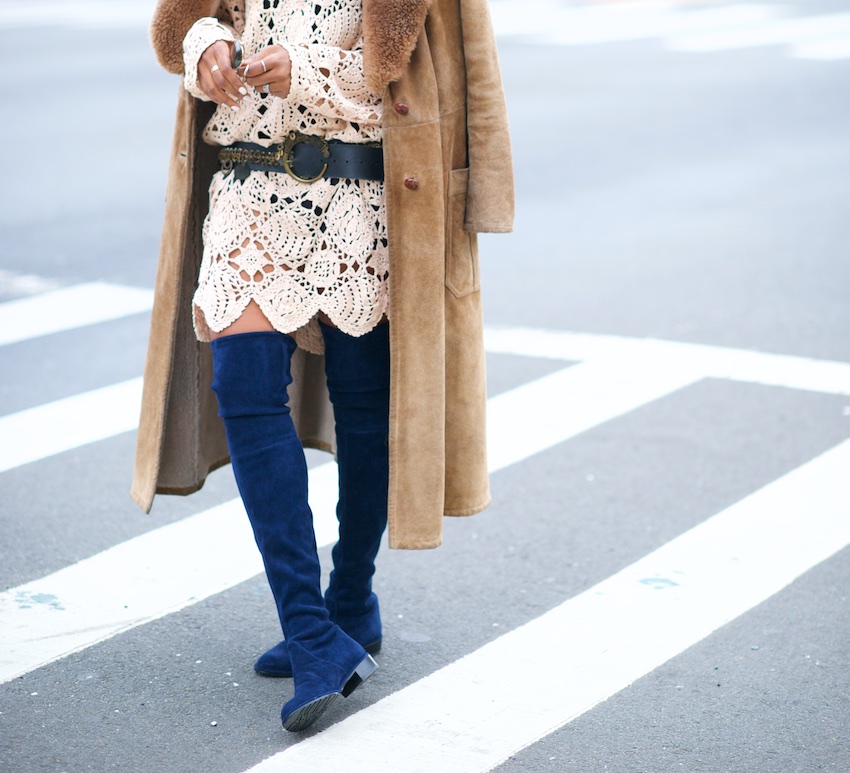 Boots: Stuart Weitzman.  Try Steve Madden, Choies (identical!!!) or  a block heel from Nine West. Coat: Vintage found at Housing Works. Similar from Topshop or H&M minus the collar,  Dress: Local flea.  Belt: Vintage. FreePeople does good vintage styles.
How many of you have looked for the right over the knee boots for years?  That was me.  Que violins:  I avoided these Lowlands because there's enough places right that do similars? After several trial and errors I caved last Autumn on them because nothing stuck to the leg properly (read: that awkward low calf cut that bulges out too low on the leg). Also they were always knee length not over and I rationalized that I could wear these for years to come. This is year two.
If you're semi considering I say try them on.  They're sort of like a long sock with a low heel attached.   More friendly wallet options include Vince, Choies (wow), Forever21 or Asos.    The struggle is real so let me know if you find.
Wore them with a Penny Lane coat.  Since Kate Hudson's character in that film, no other name works.
 ps. Extra photo on Instagram.
pps. Shop updated!